African Print Romper with Lace and Metallic Details
This post may contain affiliate links which means I will get a commission if you make a purchase at no additional cost to you. As an Amazon Associate I earn from qualifying purchases. Please read my disclosure for details.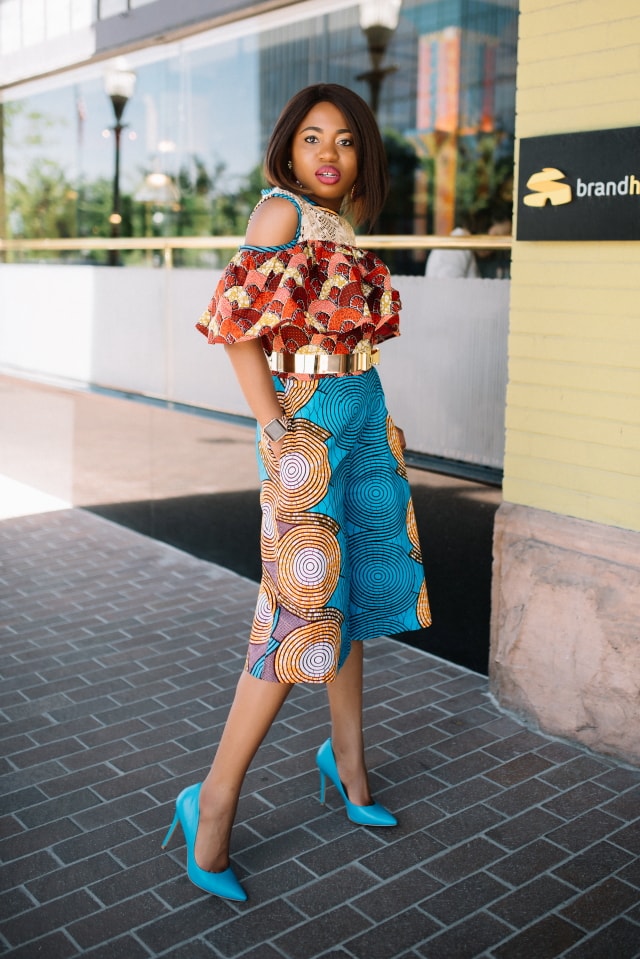 Happy Monday, friends! It is a beautiful new week and I am ready to slay all day long in this beautiful African print romper.
Shop The Look

I only wished the weather was a little warmer. As I write this post, it is snowing lighlty. Of all the outfits I've shared on the blog, my African print outfits seem to be readers' favorite. Maybe it is the demographics of readers or maybe you all love African print pieces as much as I do.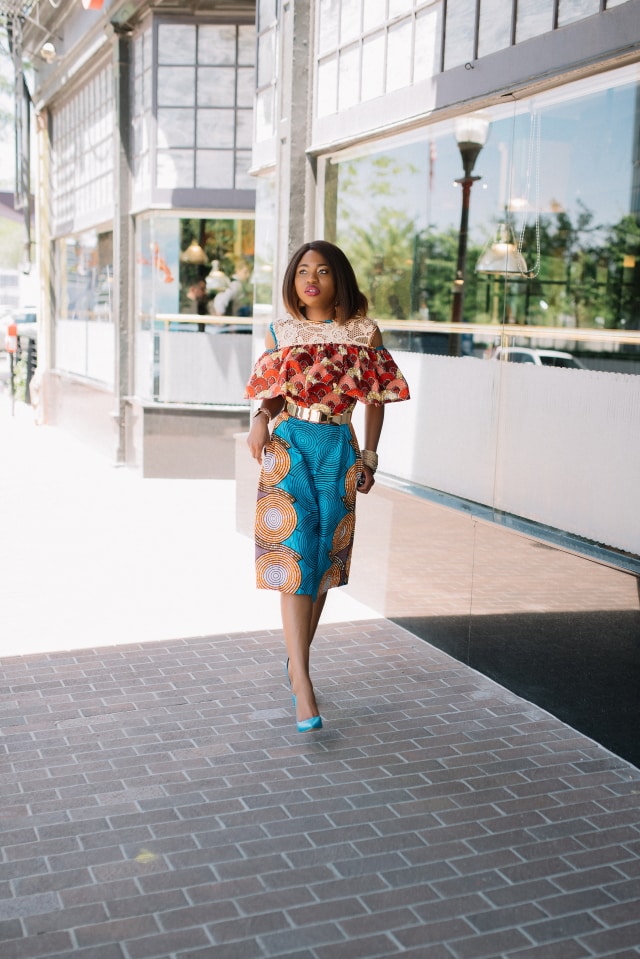 What is even more interesting is that I never believed ankara clothes would ever be a hit. So for the longest time, I avoided featuring (as much as I possibly could) African clothes. I still remember my professor asking me to share more ethnic pieces because he loved that they were unique. I listened!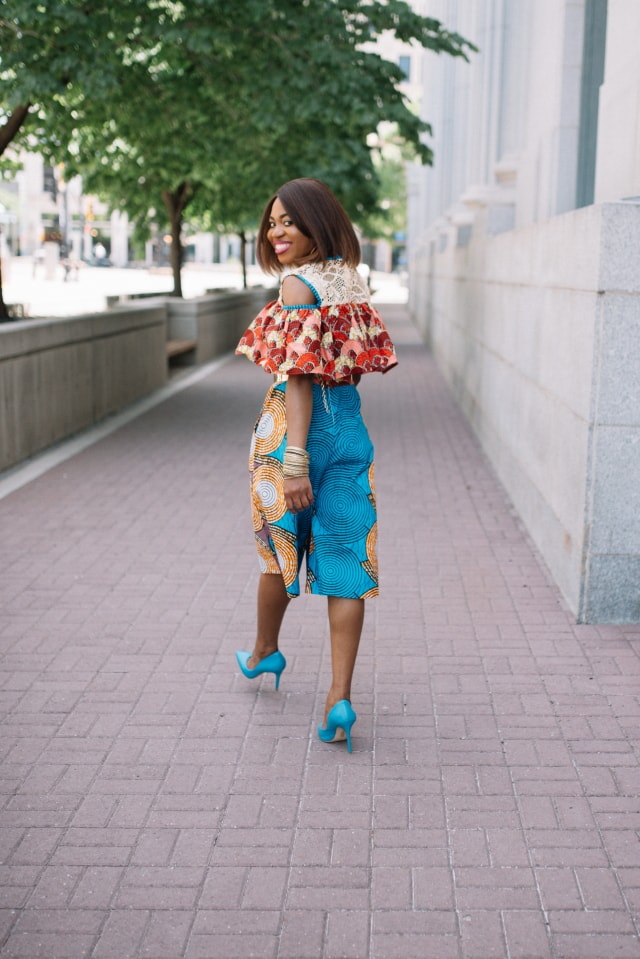 In the past few months, I've shared gorgeous African clothes like this African print mini dress, ankara lapel coat (great transitional piece), mixed print ankara palazzo set, and much more. You've loved them all!
While scrolling through my computer today, I noticed that I still had not posted about this African print romper! The mixed print, lace peek-a-boo shoulder, and ruffle details make my heart happy. Unfortunately, bespoke pieces like this romper sell out quickly.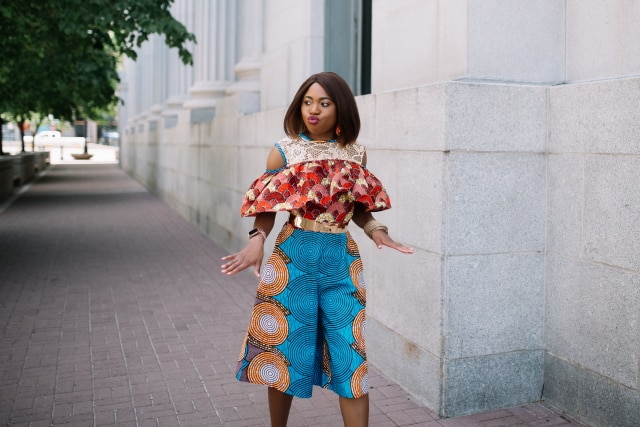 At the moment, the seller, Nanayah Studio appears to be out of stock :(. If you're interested in getting this romper, I recommend contacting the store owner, Jemima, to see if she might still have this beauty in stock.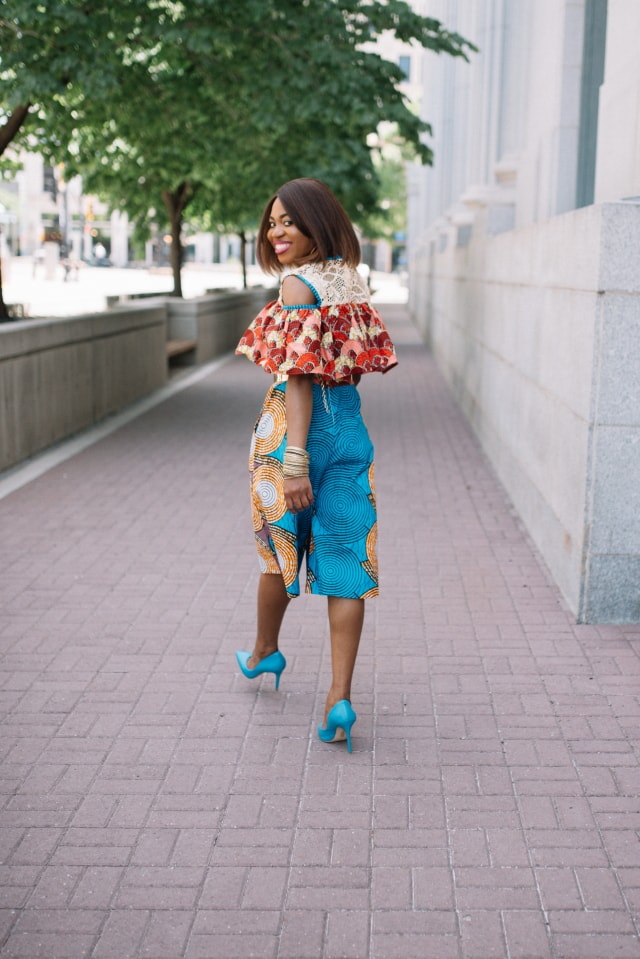 If you're familiar with Etsy, you'll notice that sometimes sellers forget to renew the listing of their products so it appears to be out of stock when it actually isn't. The best way to know is to contact the seller.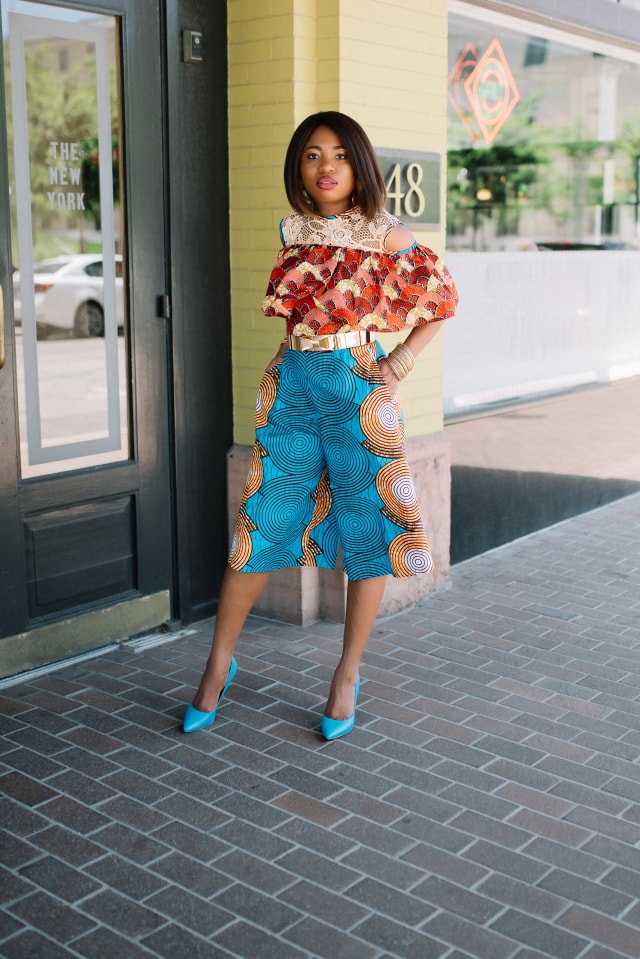 And if you're already in full-blown winter mood, like I am, check out this African print wool jacket, this gorgeous asymmetric fitted dress perfect for holiday events, and this African print knit shirt to keep you warm. 
You may also like these posts: My Dramatic NYFW Cape Jumpsuit | The Cutest Reversible Ankara Dress |
I am wearing:
Charles David blue pumps
Asos metallic waist belt (similar)
Nanayah Studio African print lace romper c/o
Photos by Peace Photo
Here are 9 more irresistible African clothes you can rock this season.