Back to College Supplies for Students
This post may contain affiliate links which means I will get a commission if you make a purchase at no additional cost to you. As an Amazon Associate I earn from qualifying purchases. Please read my disclosure for details.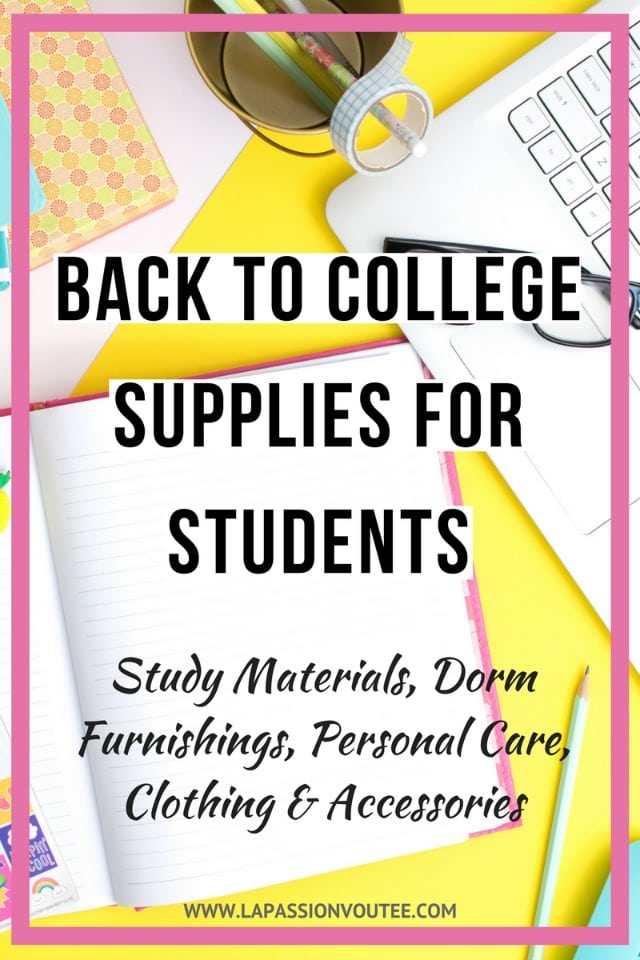 Having been a college student for a long time (undergraduate, professional, and master's degree), I have become very knowledgeable about essential back to college supplies every student needs.
This post covers back to college supplies you need from study materials and stationeries to organizational supplies, dorm room supplies, and cleaning tools.
When it comes to getting my back to college checklist completed, I always check Amazon. I used to get my books from the college bookstore and once I discovered how much I could save with Amazon Prime for Students, I never looked back.
I took advantage of the benefits Amazon Prime for students to save me money. It costs half the price of regular Prime subscription but it is loaded with the same benefits. Some of the benefits of Student Prime include:
I could never bring myself to pay more than $300 on a college text book. And yes, I've had texts that costs more than $300!
So I either boughtAlthough there is no additional discount on book rentals, I rely I quickly realized that I was throwing money down the drain when I discovered Amazon Textbooks Store. 90-95% of the time, Amazon was cheaper.
So, I stopped getting my texts through the campus bookstore. I either bought my college texts on Amazon or rented them. And as it turns out, Amazon offers the best rental deals on textbookss.
You can try Amazon Prime Student FREE for six months, cancel at any time. After the free six months trial, students receive 50 percent off of the regular Amazon Prime Membership at only $49 annually.
You have so much to think about when shopping for back to school essentials. It also doesn't help that college dorm rooms are tiny living boxes. So, jam-packing your room with everything from home will not be the most efficient way to organize your dorm room.
Use this back to school college guide to help you organize shopping for your college supplies like educational needs, dorm necessities, personal care supplies, and clothing needs.
Study Materials & Stationeries
These are the materials you need for note-taking and to organize your educational materials.
Dorm Furnishings
Personal Care Supplies
Clothing & Accessories
I hope you found this back to college shopping list helpful as you make preparations to go back to school this season. Amazon is my one-stop destination for a majority of my college needs and the prices are unbeatable.
I used Amazon Prime Student for four years and recently transitioned to standard Amazon Prime. Wishing you nothing but the best this semester!
Click on image to shop


This post was sponsored by Amazon Prime Student. All opinions expressed in this post are my own.
Prime Student FREE 6-month Trial