Bluemercury Birthday Gift 2023: Most Generous Loyalty Rewards!
This post may contain affiliate links which means I will get a commission if you make a purchase at no additional cost to you. As an Amazon Associate I earn from qualifying purchases. Please read my disclosure for details.
Got a birthday coming up? Love makeup, skincare, and looking after yourself? Then you'll absolutely adore the annual Bluemercury birthday gift for members of their reward program.
M-61 Skincare Anniversary Sale
Psst! If you're a big fan of Bluemercury M-61 skincare, I bet you'd love to know that M-61 is having it's 11th Anniversary Sale.
Get 40% off M-61 skincare products with exclusive code M61LYK40 over the next three days (ends May 21st).
If you go directly to the site, the best discount you'll get is 35% off. You have to use discount code M61LYK40.
If you need some suggestions on what to get, try these M-61 skincare products.
Introduction
Now, more than ever, it's important to take care of your skin. We're all still wearing masks, which means our poor faces are paying the price. Acne, sweating, "mask face,"… all of these are problems this time of the year.
You can't exactly head out to your favorite drugstore and treat yourself to some new goodies… but you can browse the Bluemercury store and ship it directly to your house from the comfort of your couch with free shipping.
The BlueRewards birthday gifts are:
Silver tier – Full-size Lune+Aster Stratosphere Mascara (value $20)
Sapphire tier – M-61 Hydraboost HA Serum pads (value $32)
Platinum tier – Full-size M-61 Hydraboost Concentrate (value $78)

Simply by becoming a member of the BlueRewards club, you'll be entitled to a free gift and a free in-store treatment, and other surprises just for being born that month. What a treat!
Bluemercury Birthday Gifts
This year, the Bluemercury's birthday gifts for members of the free Bluemercury Rewards Program are as follows:
For those in the Silver tier, you'll receive a full-size Lune+Aster Stratosphere Mascara worth $20!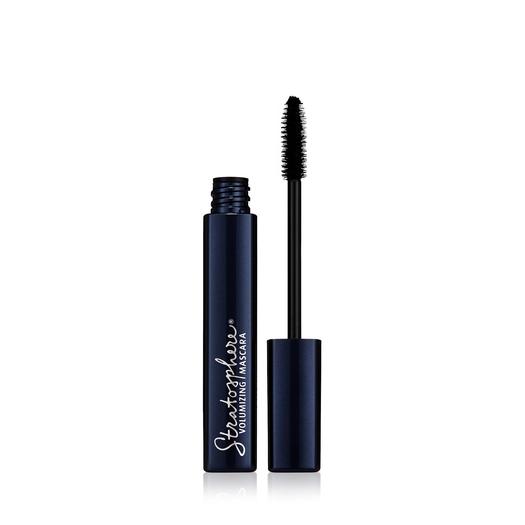 Ready to blast your next selfie into space, this extra-terrestrial volumizing mascara offers a long, thick, dramatic look, lifting your lashes as high as they can go. Perfect for any skin type in a deep, dark black, it's gluten-free, cruelty-free, AND vegan. What more could we ask for, am I right?
Everyone in the Sapphire tier gets the M-61 Hydraboost HA Serum pads (10 Treatments) worth $32!
For an especially fancy 48 hour moisturization, look no further than these fantastic pads. Firming up and offering you two days of hydrated, plumped-up skin, the key ingredient here is that old skincare favorite, hyaluronic acid.
Also packed full of vitamins, simply take one minute to swipe one of these perfect pads gently across your face and feel the convenient revitalizing effects in a matter of minutes. Team healthy skin for the win!
And the lucky ducks residing in the Platinum tier shall be gifted a full-size M-61 Hydraboost Concentrate worth $78!
All you have to do is apply your exclusive Bluemercury coupon codes to get your free in-store treatment and free birthday gift (plus, you get free standard shipping should you decide to shop online).
This eye concentrate makes for the perfect day or night cream by combining the power of super-peptides and hyaluronic acid.
Leaving your skin visibly plumper and hydrated, with a reduction in fine lines and wrinkles around your delicate eye area, this M-61 skincare product absorbs quickly, and the rich, thick formula is to die for. Free of synthetics, parabens, and totally vegan, it's everything you could want in a night cream.
Just like Ulta and Sephora, you can get everything from makeup and skincare products to hair care and fragrances at Bluemercury. Plus, you have the option of choosing up to three free complimentary samples with your purchases.
Want to know more about each tier/level, the perks they offer, and how to reach them? Keep reading…
---
How To Become A Bluemercury Rewards Member
Joining the BlueRewards program couldn't be easier! Simply head over to their registration page and sign up for an account. You'll need to provide:
Your first and last name
A unique email address
Your postal code
Your birth month
And for the fine print, you must be 13 years of age or older and reside in the US (sorry, my Canadian friends!).
Like many beauty and skincare brands with membership rewards, there are several tiers to unlock, each boasting more amazing perks than the last.
As soon as you join, you'll be a Silver member. You'll immediately receive free standard shipping, as well as $10 back for every $250 you spend (aka Beauty Cards). That's online or in-store, so you can get rewards no matter how you like to shop!
Even better than the Ulta Beauty Ultamate Rewards program, which offers a $25 beauty service card to Diamon Tier members, Bluemercury Bluerewards offers all membership tiers a free in-store treatment on your birthday, should you wish to head in.
---
Enjoying this post about how to get your FREE Bluemercury birthday gift? You'll love these related posts:
---
Once you've spent $300, you'll hit the Bluemercury Sapphire level: your birthday gift levels up to a Premium Present, as does your free in-store treatment. As an added extra, you can also get exclusive event invitations at this tier.
Finally, when you accrue $1000+ in purchases at Bluemercury, you'll join the elite Platinum tier. This nets you all of the above, plus an additional annual gift to enjoy as well, and of course, your in-store treatment and birthday gift will also receive an upgrade too.
The deluxe birthday gift you'll get this year is worth almost a hundred bucks – how fancy! Not a member yet? Check out the benefits of Bluemercury BlueRewards program below and join for free here.
---
How To Get Your Bluemercury Birthday Gift
It's incredibly straightforward to claim your gift, unlike with some brands that make you jump through a bunch of hoops.
As soon as you have a BlueRewards account and have added your birthday to your profile, you're eligible to receive the gift associated with your current membership tier.
On the first day of your birthday month, a birthday gift code will be emailed to the address you registered for an account. The Birthday Reward itself will also appear in your Rewards Account summary beneath 'Available Rewards'.
As soon as you see it pop up, the incredibly generous gift can be instantly redeemed. The redemption period begins from the day it is added and continues through to the last day of your birthday month. If you snooze, you lose!
To get your physical gift in the mail, you must enter the Birthday Code that was emailed to you (it usually begins with BMLOY, so search your emails for that if you can't find it) as well as at least $25 worth of goodies.
You have to be logged into your BlueRewards account, and it must still be your birthday month – as soon as your order has been confirmed, that's it! Your gift will be on its way to your home, along with the other products you picked.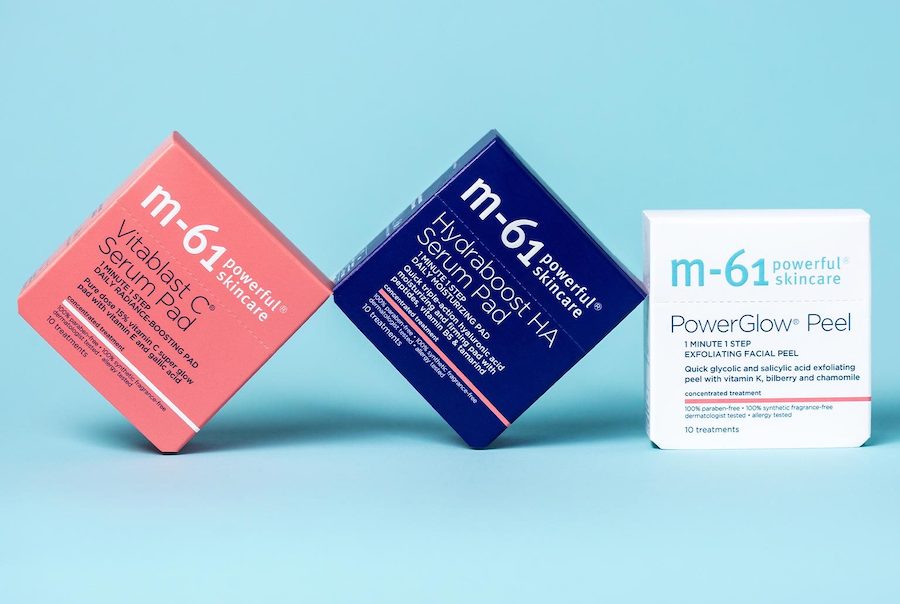 ---
Best Bluemercury Products Worth Trying
Okay, so I've (hopefully!) successfully talked you into signing up for a FREE BlueRewards program account.
Congrats – you're well on your way to redeeming a whole bunch of freebies, offers, and discounts on some seriously good, high-end skincare and beauty products.
Now all that's left is to decide what to spend your rewards on… here are some of the Bluemercury bestsellers worth checking out.
---
FAQ About Bluemercury Birthday Gift
Does Bluemercury send birthday gifts?
Yes! For the members of their BlueRewards program, whatever tier you're in, you'll receive an exclusive gift. On the first day of your birthday month, provided you registered that information, Bluemercury will send you an email with your unique Bluemercury coupons. The more money you spend there, the more elaborate and expensive your eventual present will be!
What is the Bluemercury birthday gift?
Where can I buy Bluemercury products?
The easiest place to grab yourself some amazing Bluemercury skincare, makeup or wellness products is to visit their official website, of course. If you prefer to shop in person, you can head to one of their 120 locations across the United States – just enter your zip code into their store locator to find your nearest branch!
Can you combine discounts at Bluemercury?
Unfortunately not. The majority of their sales are listed and automatically reflect a discounted price; you will find that entering additional codes or coupons results in a rejection message. That said, any discount you're entitled to as a result of BlueMembers rewards can be used to purchase products that are already on sale, as well as your free shipping. Good enough for me!
Conclusion
Who knew that so many brands were offering out free birthday gifts? And who also knew they'd be so high-end! When you hear freebie, you expect sample sizes or the products they're having trouble selling… not with Bluemercury!
As you can see, the three free Bluemercury birthday gifts all come from luxury skincare providers like Lune+Aster or M-61. It comes as no surprise to each birthday goody also happens to be on the retailer's Bestsellers list. You're actually getting something worth signing up for!
Silver tier – Full-size Lune+Aster Stratosphere Mascara (value $20)
Sapphire tier – M-61 Hydraboost HA Serum pads (value $32)
Platinum tier – Full-size M-61 Hydraboost Concentrate (value $78)

Plus, given how easy (and absolutely free) it is to register for membership, if you regularly purchase beauty, skincare, and hair care products, or you've been thinking about getting into the "wellness" space, look no further.
This is one surefire way to get something extra back for all of those dollars you're spending on treating yourself. It's worth it to feel good and take care of yourself, right? But it doesn't hurt to get a little bit more on top, too.
I hope you found this post about Bluemercury BlueRewards birthday gift helpful. And while you're at it, you might as well click here to join the BlueMembers club today.
If you enjoyed reading this post about the BlueRewards birthday gifts, you'll love these related posts: