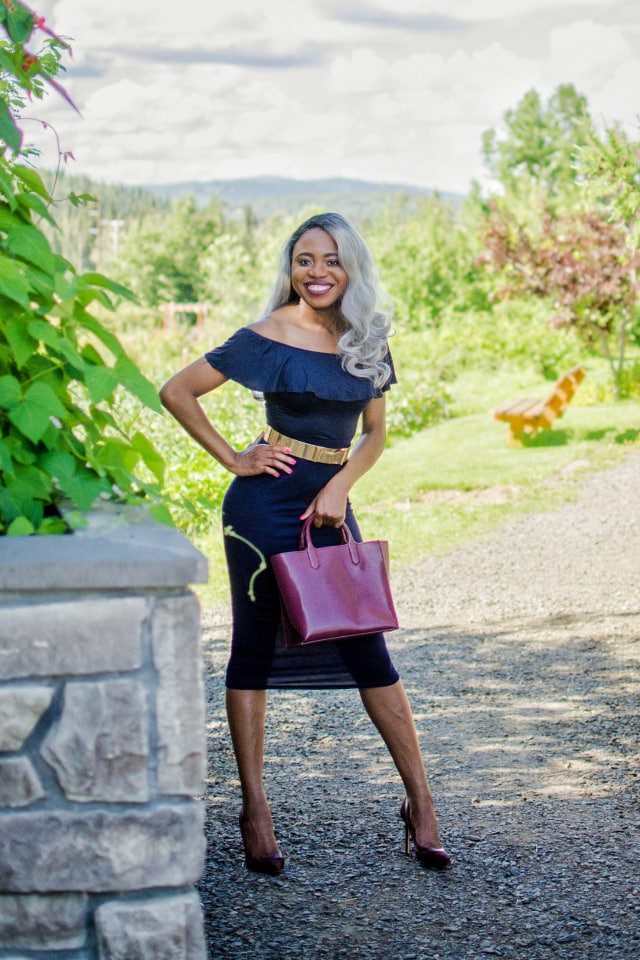 Happy Sunday my friends!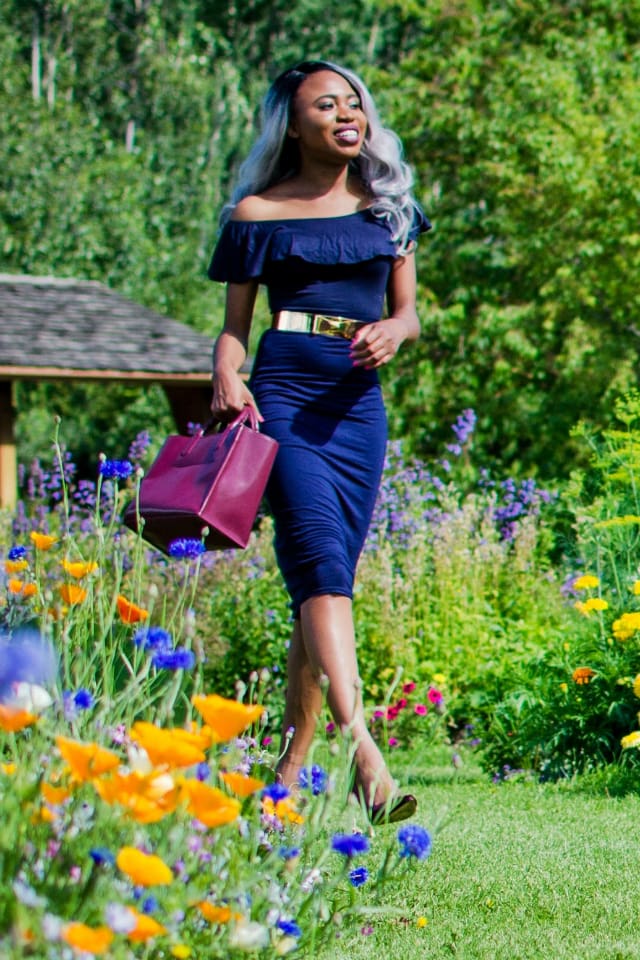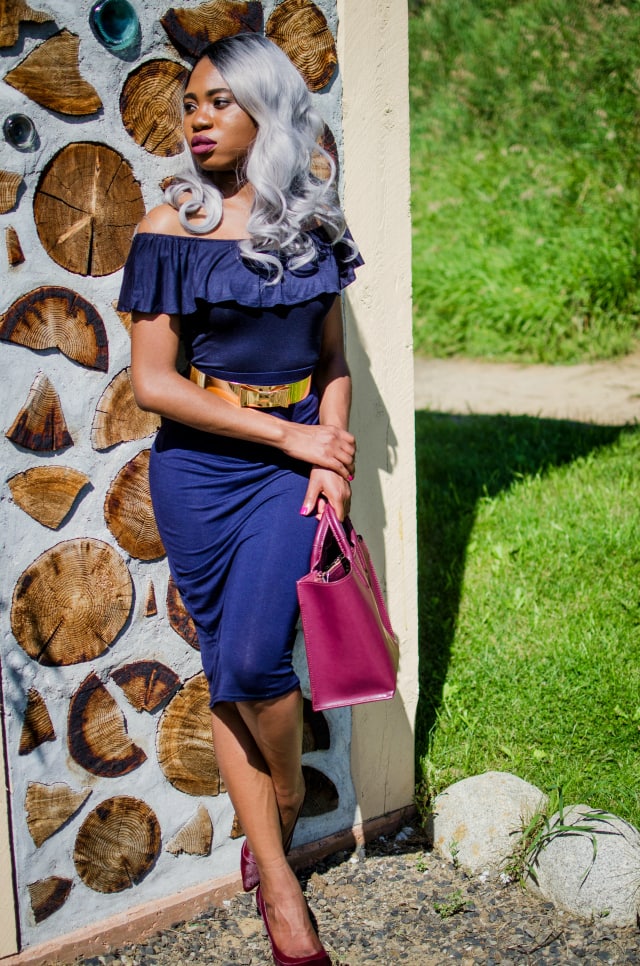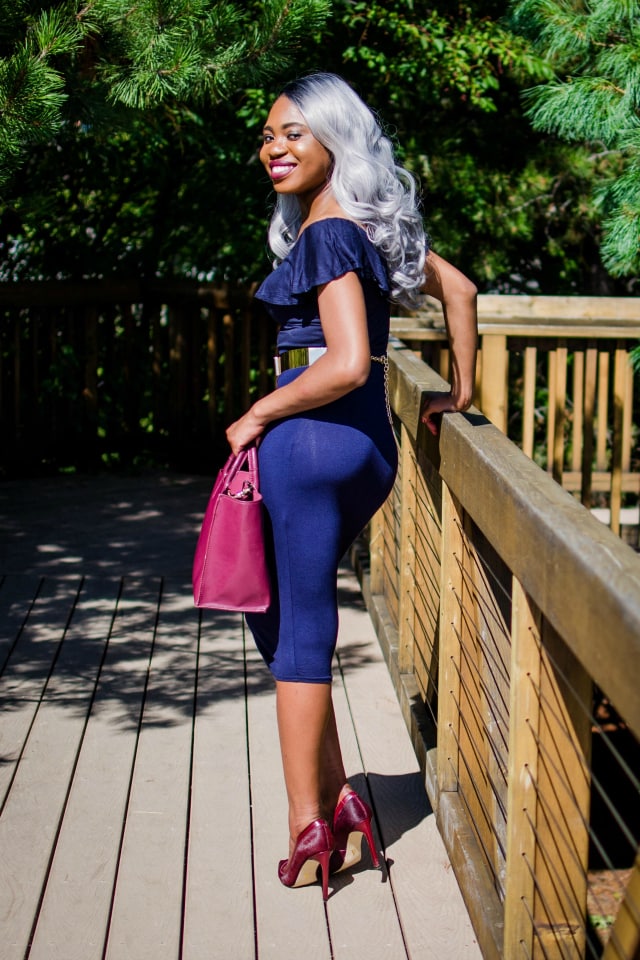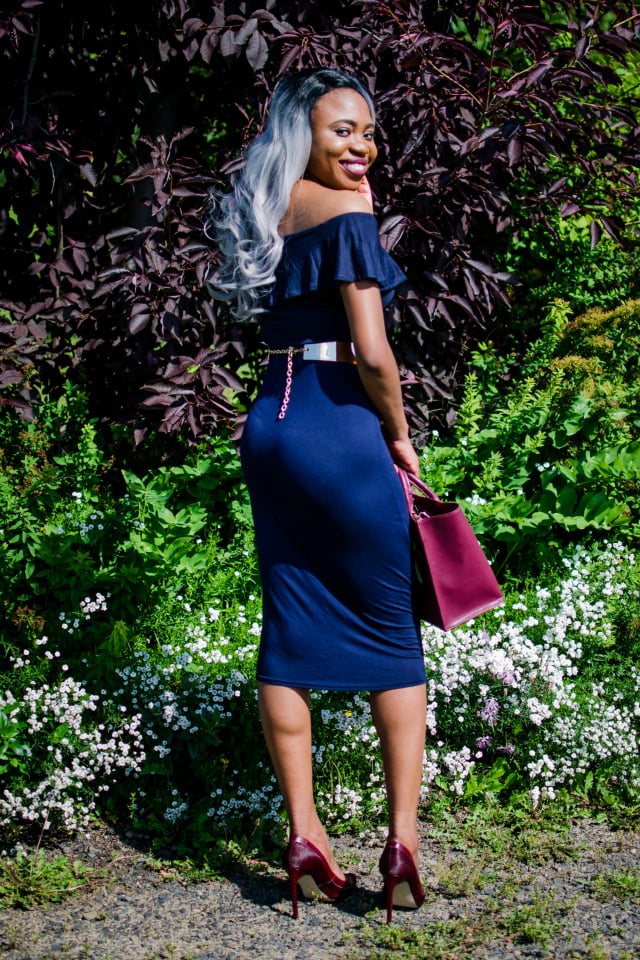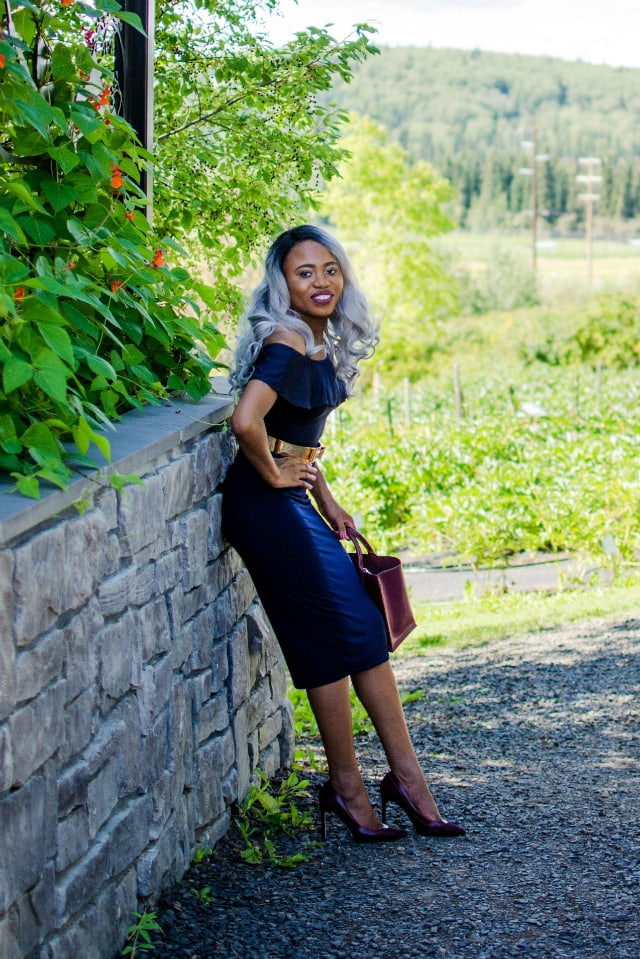 I just got back to Alaska from a two-week vacation. I had an amazing time with my siblings. I woke up this morning to the subtle kiss of fall's breeze. I'm guessing we have a couple of weeks before summer gets out of reach.
I feel like going into summer "over-drive" to wear all the dresses and skirts that I have not worn this summer. I put together this off shoulder crop top and matching bodycon skirt combo a few week ago. With fall already within an arm's reach, navy blue, wine/burgundy, and olives are going to be hot this season.
You might also like these looks: | Bodycon dress | Burgundy pants |
Bodycon skirt | Boohoo |
Metallic bow belt | Asos |
Off shoulder crop top | Romwe |
Burgundy messenger bag (similar) | ShoeDazzle |
Burgundy stiletto pumps (similar) | ShoeDazzle |
Photos by AKJLO Photography