This post may contain affiliate links which means I will get a commission if you make a purchase at no additional cost to you. As an Amazon Associate I earn from qualifying purchases. Please read my disclosure for details.
Hey guys, I just wanted to share this quick post of me wearing this super stylish olive bomber jumpsuit.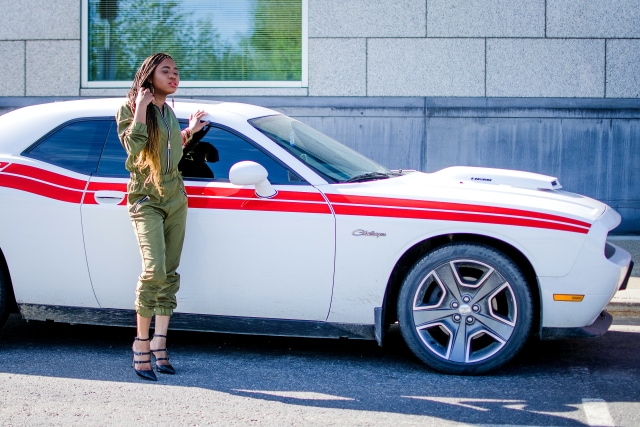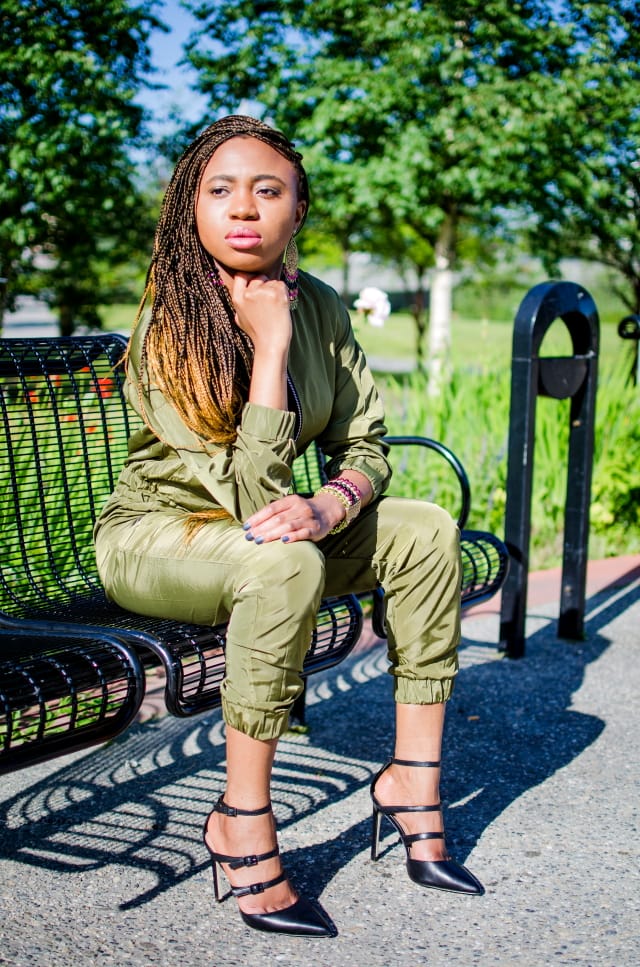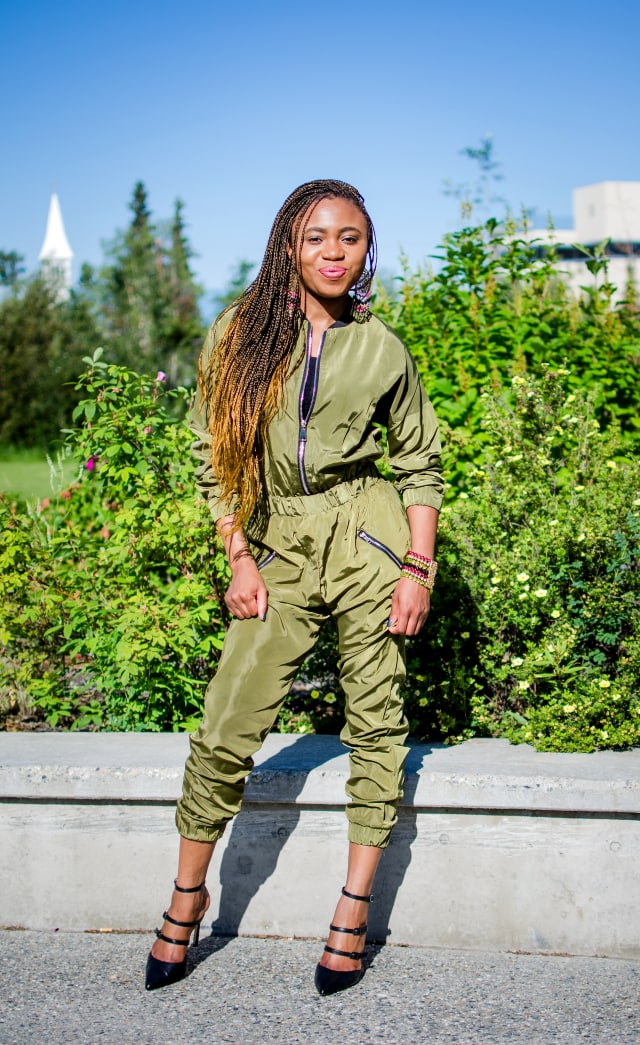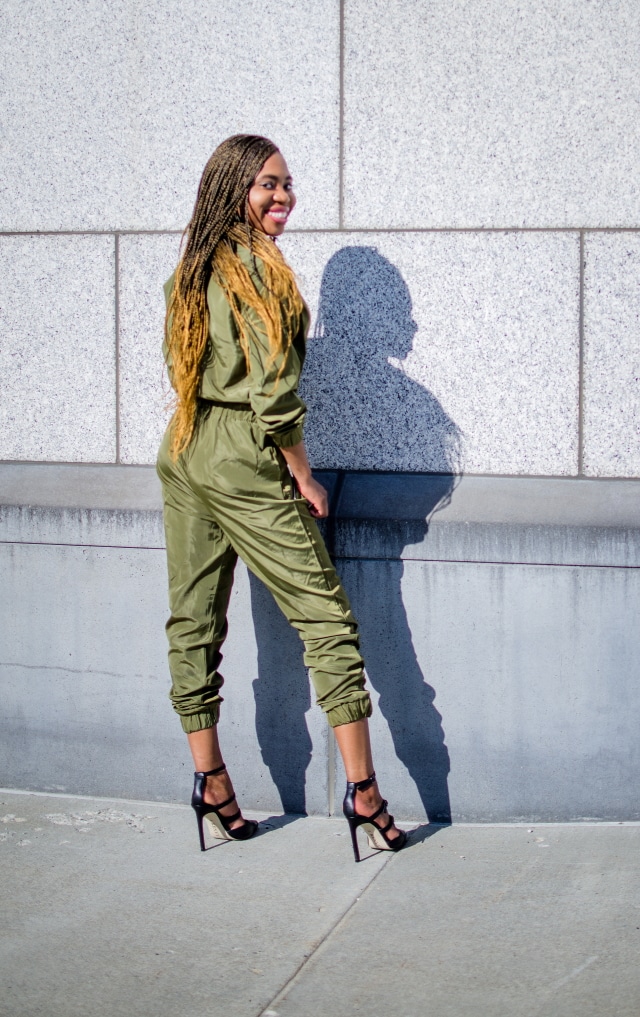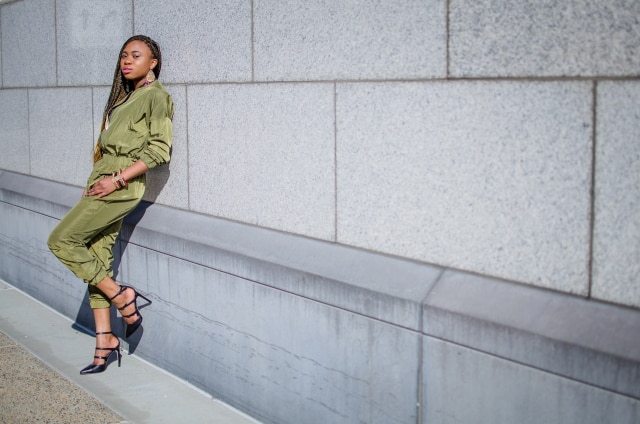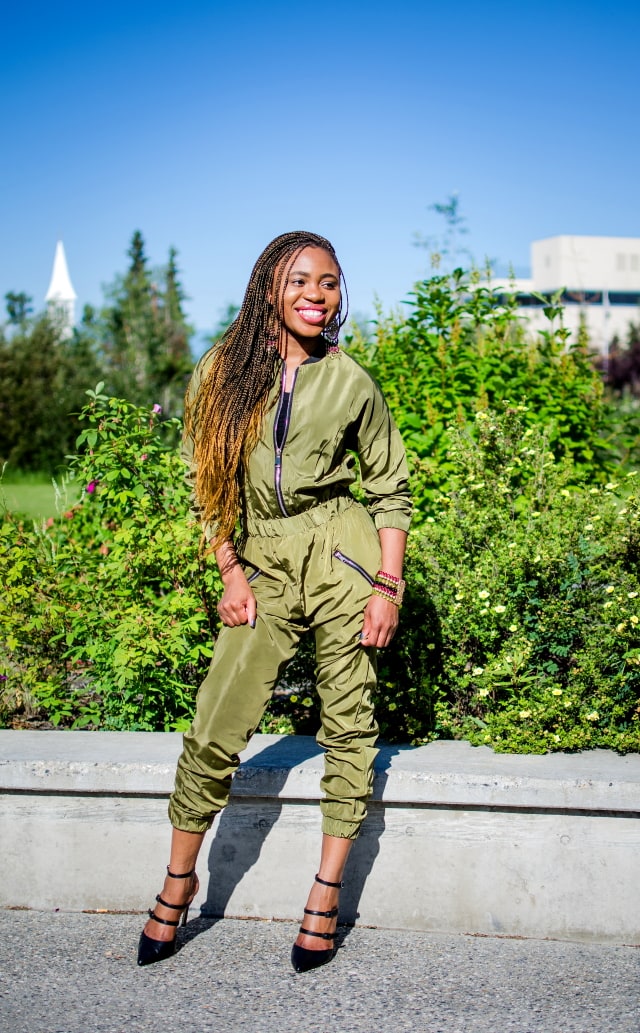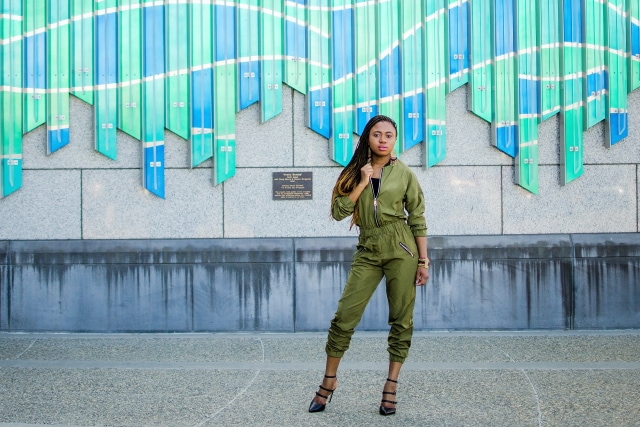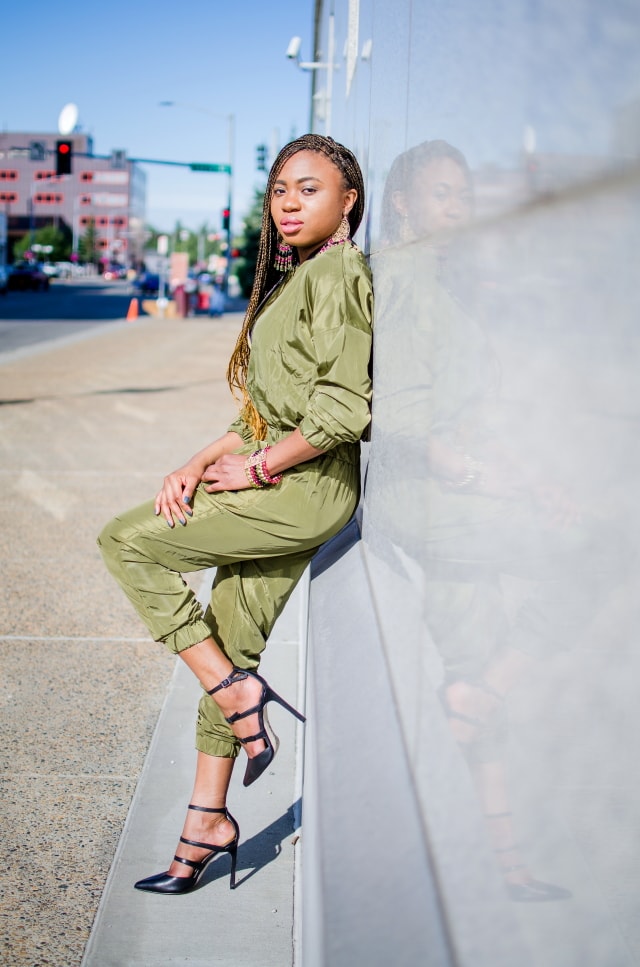 You may already know that I love wearing colorful vibrant colors especially in the winter when it is always dark. I also love one-piece clothes like rompers, jumpsuits, overalls, and dresses. However, this jumpsuit was different. I had never heard or seen a bomber jumpsuit until I came across this olive green set from GoJane.
I even joked about the jumpsuit being my pilot/astronaut attire. This one-piece suit adds a certain je-ne-sais-quoi to my simple look. Though loose-fitted, the cinched elastic waistband defines my figure. The elasticized ankle cuffs makes the bomber jumpsuit even more chic. The one-piece suit is both fun and functional!
As we transition into fall weather, what styles and colors are top on your list? I am looking forward to trying out darker tones like burgundy and olive. I'm also excited about wearing subtle colors like mint and serenity. One thing I'm not looking forward to is the long hours of darkness and the bitter cold.
Bomber Jumpsuit c/o | GoJane | GoJane |
Strappy Sandals (old) | Asos | MissGuided |
Photos by AKJLO Photography