Sexy Back: Sheer lace Bodysuit + Rose Quartz Heels
This post may contain affiliate links which means I will get a commission if you make a purchase at no additional cost to you. As an Amazon Associate I earn from qualifying purchases. Please read my disclosure for details.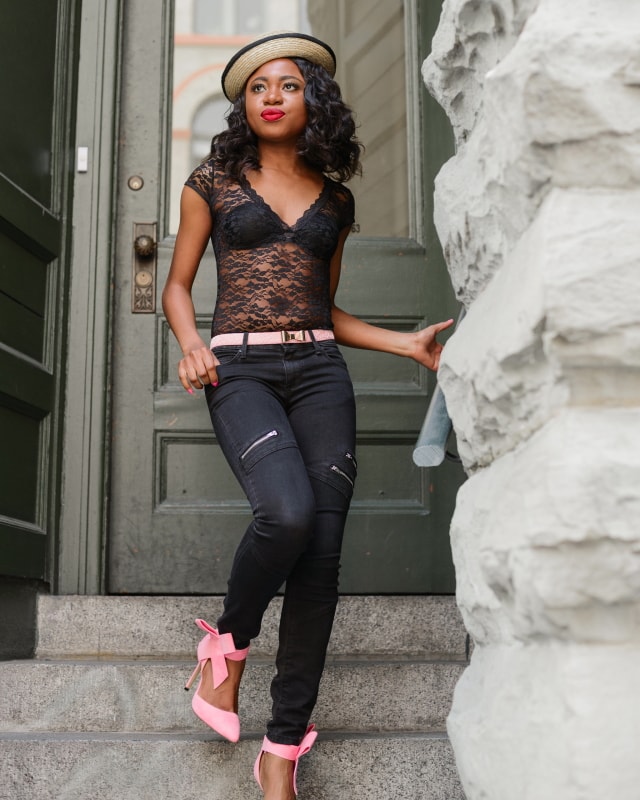 I decided to go for a more sexy look for this outfit mixing black pieces with rose quartz colored accessories. I love bows and this particular bow heels have basically become a classic pair of pumps to own. I also have it in red. Playing off the rose quartz color of the heels, I opted for a similar colored skinny belt that happens to have bow detailing. The bowler hat was really just a last minute addition to add some sassiness to the look.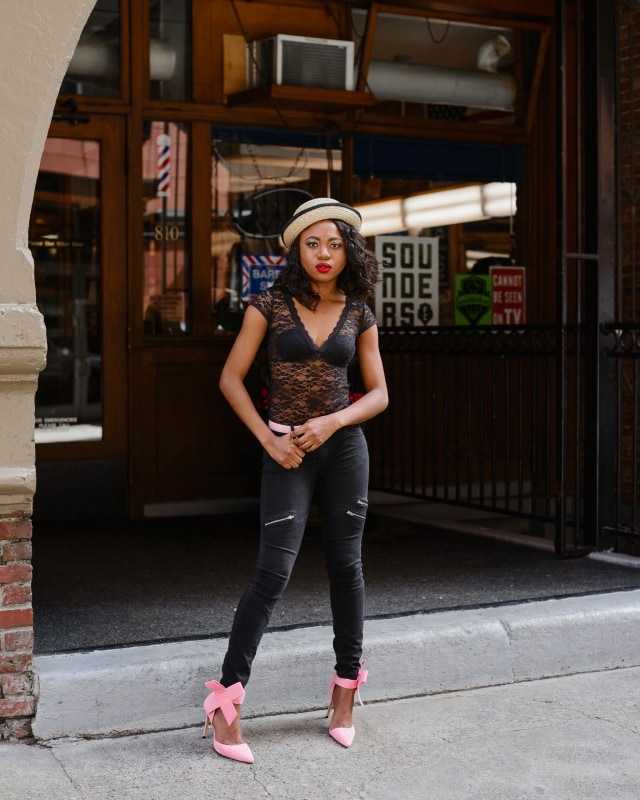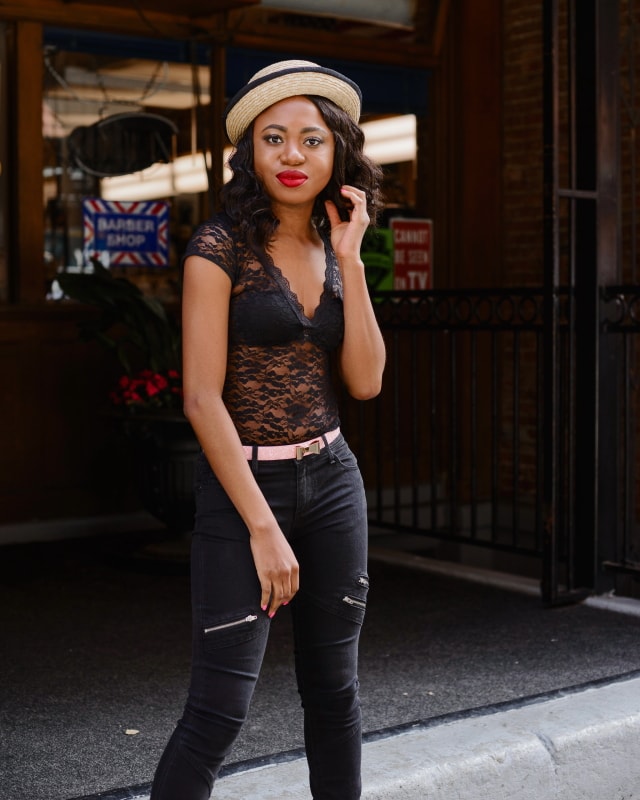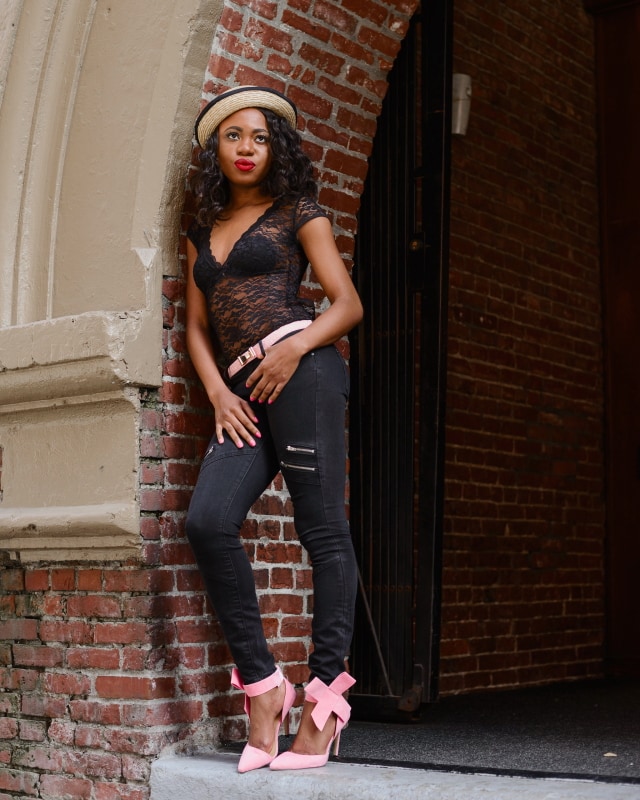 Hope you had a fantastic weekend. I had the pleasure of going on my very

first

berry picking adventure. This is something I've wanted to do for quite some time. Berry picking is one a fun activity to do in Alaska during the month of July. I shared part of the fun on snapchat (username:
Louisa.moje
). I got carried away by how much I picked that I forgot to share my loot afterwards.
This outfit gives off a "happily black" vibe with a touch of Pantone's 2016 color, rose quartz. The
backless bodysuit
with straps that can be knotted into a neat bow combined with hot red lipstick makes this outfit appropriate for late night outings. This look makes me a little nostalgic about my undergrad years, haha… How Stella Got Her Groove Back!