This shop has been compensated by Collective Bias, Inc. and its advertiser. All opinions are mine alone. #WhatMattersToU #CollectiveBias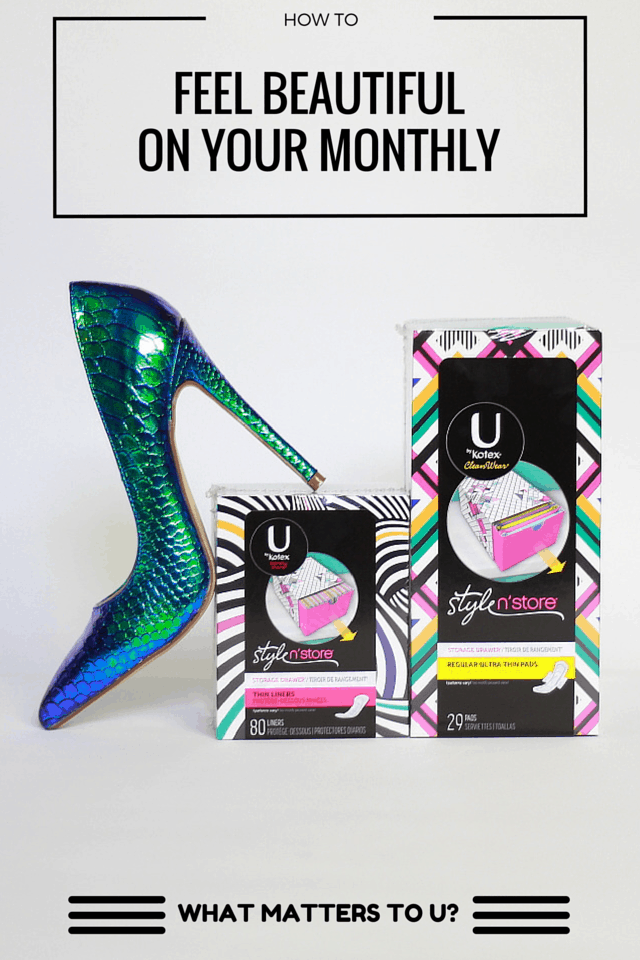 Experiencing monthly cramps is both a blessing and a curse for me. A blessing because the pain is like a prodrome and it indicates that I'm approaching that time of the month which helps me prepare. And a curse because the pain hurts a lot! It hurts, I get irritable, blotted, and I end up not wanting to do anything. So I had to figure out a better way of handling it. The best way for me to feel great during this time of discomfort are:

TO STAY ORGANIZED
Staying organized (or not) is a choice and lifestyle. I find that being organized works well for me. I literally would get anxious if things are not where they are supposed to be, which theoretically amplifies the pain. When it's time to go out, I make sure I have my arsenal of personal care products from lip balm and lip stain to hand sanitizer, tissue, and sanitary pads. Yes, pads!
There's nothing better than knowing you have when you need it. I love the functionality of the U by Kotex® Cleanwear® Ultra Thin Pads because it is lightweight and has crazy fast absorption that securely stays in place for peace of mind. And there are some occasions (ladies you know what I'm talking about) when all you need is a pantliner and that's when the U by Kotex® Barely There Liners comes into play.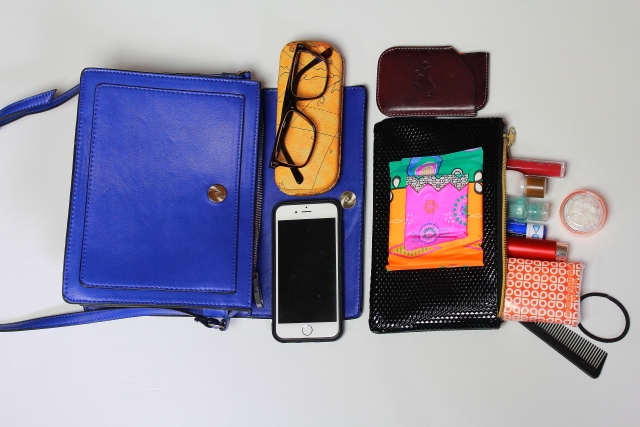 TO BE PREPARED
Because I experience these painful prodrome days ahead of my period, I can easily prepare for it. If you are one of the lucky ones without painful periods, you can use a period tracking app like Period Diary and Life to keep a tab on mother nature. I use Period Dairy when I am planning a vacation that is months in advance.
They are very accurate but sometimes things like stress and illness can affect (early or late) our cycle and period. To make the pain bearable, I usually have a small bottle of over-the-counter painkiller handy and would take a dose at the first onset of the pain. Now that I workout more frequently, the discomfort is not as bad as it used to be or maybe it is because I have built some tolerance to it. Either way, I am happy and my abs are beginning to look pretty. It's a win-win all around 🙂
TO FEEL BEAUTIFUL
As someone who is constantly immersed in fashion and loves to dress up, it is absolutely important to me to continue looking chic and feeling beautiful regardless of the discomfort. The last thing I want is for people to wonder why I suddenly don't care about how I look. Menstruation is part of being a woman and I have learned to embrace it like I would a pair of uncomfortable stilettos. The new U by Kotex® Style N' Store packs has four unique design and a convenient drawer feature for easy storage (available at Walmart). Now, look how pretty it is!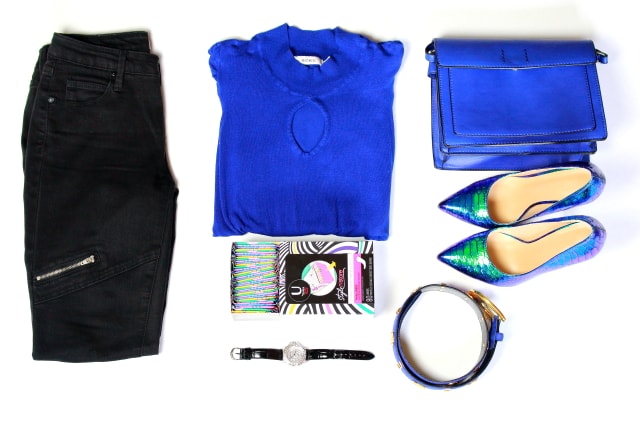 I love bright, vibrant colors because they match my energetic ESFJ personality. I tend to stick with my usual colorful attires and a typical outfit I would wear is this bubbly blue look. I would reach for a comfortable pair of dark denim/work pants, a simple breathable crew neck sweater because 90% of the time I end up being the coldest person in a room (living in Alaska doesn't make me feel warm and cozy), and some trendy accessories, in this case an iridescent mermaid stilettos, and compartmentalized messenger purse.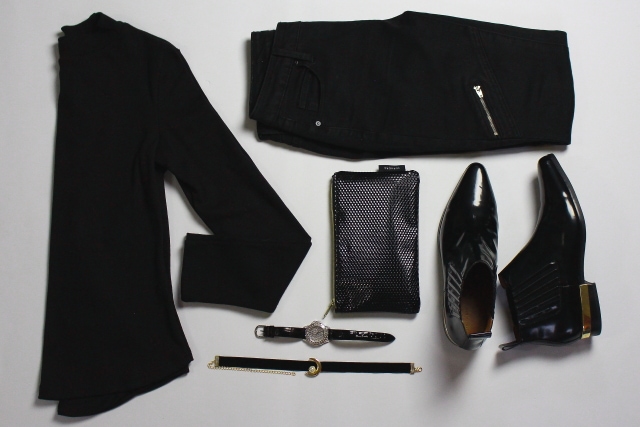 It is also during this time of the month that I tend to experiment with plain or darker colors. Let's blame it on the mood swing! When I am feeling overly adventurous, I could wear a solid color from head to toe like this one. Although I must admit that I sometimes make a last minute dash to my closet to pick up a piece of colorful accessory to sweeten up the look.
This somber-looking outfit is not without it's perks. The long sleeve shirt has a lace-up back that can easily be adjusted for comfort (i.e. conceals blotting), the pointed toe boots has lovely gold details and can comfortably be worn all day. To complete the look I would opt for a baguette embellished leather watch, and gold detailed suede choker.
To me, being prepared, staying organizing, and looking great are the main things that matter to me and help me feel beautiful during that time of the month. Now your turn, What Matters to U? (Use #WhatMatterstoU on social media).