This post may contain affiliate links which means I will get a commission if you make a purchase at no additional cost to you. As an Amazon Associate I earn from qualifying purchases. Please read my disclosure for details.
Happy Tuesday dolls!!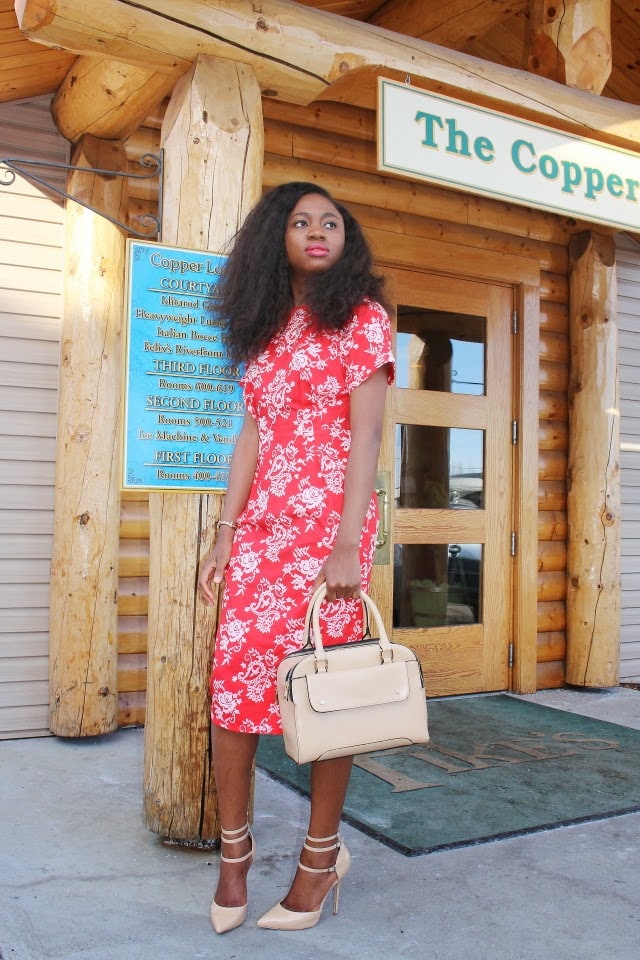 Hope you had a great weekend? Mine was surprisingly filled with 8-10 inches of snow coupled with road closures. Regardless, this was an outfit I wore less than two weeks ago when I was up in Alaska. I'm one of those girls who likes 'one and done' pieces and I was quite satisfied with my purchase of this wiggle dress for $26! I have no idea where the name 'wiggle" comes from but wiggle dresses are a staple in my closet because their length/style are appropriate for a variety of occasions including work and date nights (also HERE, HERE, and HERE). A goal of this fashion blog is to expose you, my readers, to trendy and affordable pieces and this happens to be one of them 🙂 Still craving some style inspiration? Check out my LOOKBOOK for previous outfit posts and SHOP to get affordable purchasing ideas. As always, thank you so much for stopping by and I'll be in touch with you soon.
Shoes || Steve Madden strappy heels (sold out), alternative $40, alternative $70, alternative $90 |
Dress || Boohoo wiggle dress $26, alternative $26, alternative $32 |
Purse || Asos bowler purse $46, alternative $50, alternative $66 |
---