This post may contain affiliate links which means I will get a commission if you make a purchase at no additional cost to you. As an Amazon Associate I earn from qualifying purchases. Please read my disclosure for details.
Happy Friday everyone!!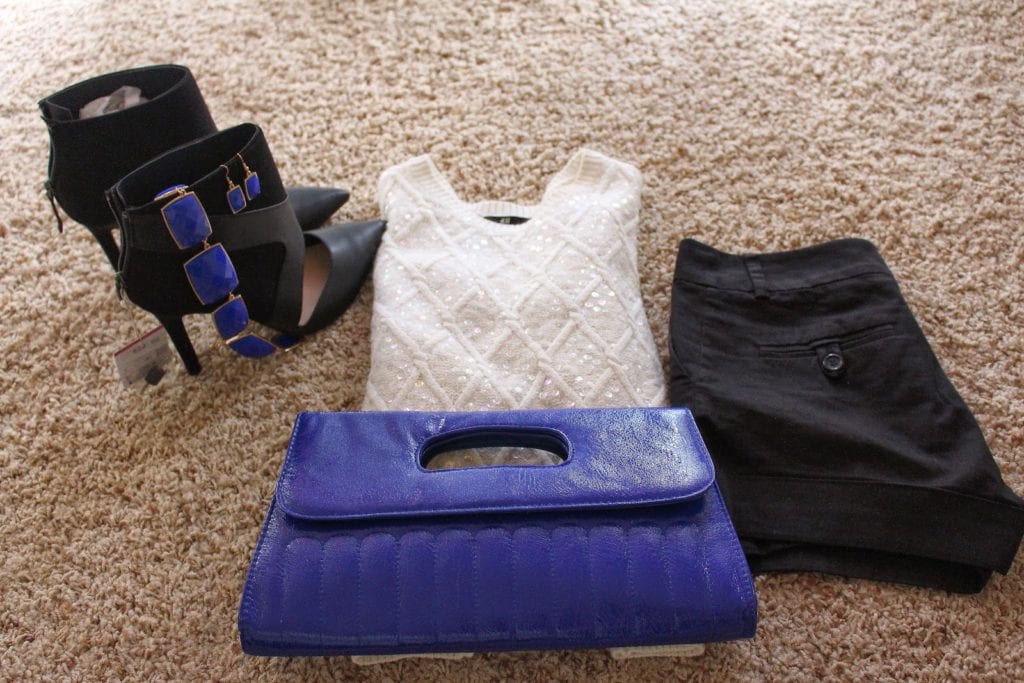 Time to fall in love with Spring! I can finally dust off my shorts in preparation for warmth. This is a quick OOTD to show you a simple way to get dress up for the season without putting too much effort into your outfit. The focal point of this look are simple looks in basic colors. This is an official welcome to Spring from me to you. Have a great weekend. As always, thank you so much for stopping by and I'll be in touch with you soon.
Shoes || Zara ankle court shoe (sold out), alternative $33, alternative $37, alternative $38 |
Bottom || Forever21 basic shorts (old) alternative $12, alternative $14, alternative $14 |
Jewelry C/O || AmiClubWear (old), alternative $10, alternative $12, alternative $22 |
Top || H&M sequin sweater (old), alternative $13, alternative $13, alternative $16 |
Purse || Forever21 (old), alternative $20, alternative $20, alternative $38 |
---