This post may contain affiliate links which means I will get a commission if you make a purchase at no additional cost to you. As an Amazon Associate I earn from qualifying purchases. Please read my disclosure for details.
Bonjour dolls!!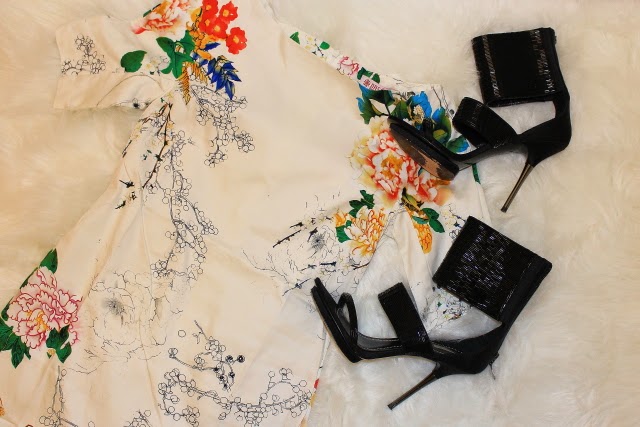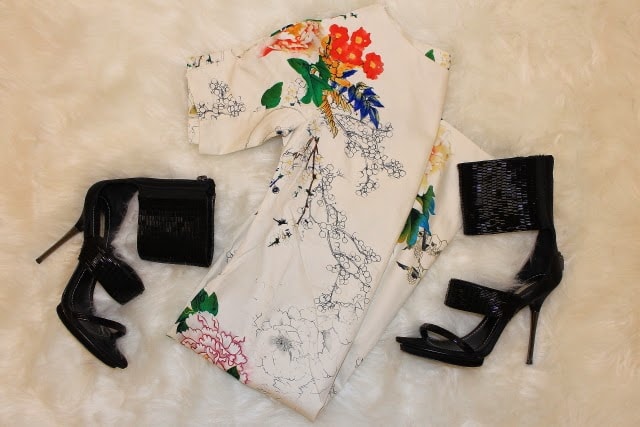 Are you as excited as I am that the week is almost over? From one patient flipping out at me for no reason of mine, to another encouraging me to keep on smiling, to yet another apologizing for her rude behavior, to a co-worker upping morales by handing out M&M candy in prescription bottles. It's been a roller-coaster week but having a supportive team makes everything worth it! One of my co-workers even challenged me to a two-week shoe 'repetition' competition to see which one of us would be the first to repeat the same pair of shoes. If you follow me on Facebook, Instagram or Twitter (yes I now have a Twitter account!), you can see the shoes I've worn each day of the competition.
I'm back again with a one and done outfit =) Among my latest package from Oasap was this beautiful floral dress – perfect length and coverage for work. Pair the dress with sandals or stiletto pumps for a formal look or switch the sandals for flats for a more casual feel. Other items included in my Oasap package were this hot pink scallop top for $6, an embroidered dress for $20, and a royal blue dress for $25. Enjoy the rest of your week and don't forget to check out my lookbook. As always, thank you so much for stopping by and I'll be in touch with you soon.
Shoes || Report Signature (old), alternative $90, alternative $90, alternative $100 |
Dress c/o || Oasap cheongsam dress $22, alternative $23, alternative $22 |
---