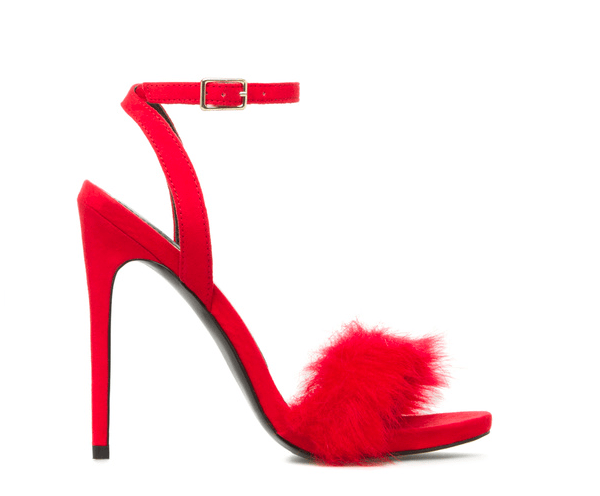 Hello dolls!! By far the most common question I get asked is, "Where do you shop at?" Along with numerous variations of that question. Read the about section to find out where I shop at. I got a request to start a "Shoe Review" series where I highlight the pros and cons of shoes (I own). Let's be honest, some shoes are a glorious sight to behold but may be terribly uncomfortable to wear. This segment will be my unbiased (as always) take on a pair of shoes (bags and accessories to follow in future segments) followed by my recommendation. Let's cut to the chase and get started.
For the longest time, I've been hunting for a classic sandals, the one you can wear with pretty much anything, most notably a little black dress. I fell in love with ShoeDazzle Princessa sandals by Scene (also available in black, blue and white) but I hesitated for fear that it'll look like a lingerie heels – those sexy shoes you see in bedroom scenes in movies 😉 I decided to give it a shot during the 50% off Memorial Day sales and I'm am glad I did!
Similar Styles: Option 1 $24 | Option 2 $80 | Option 3 $18 | Option 4 $97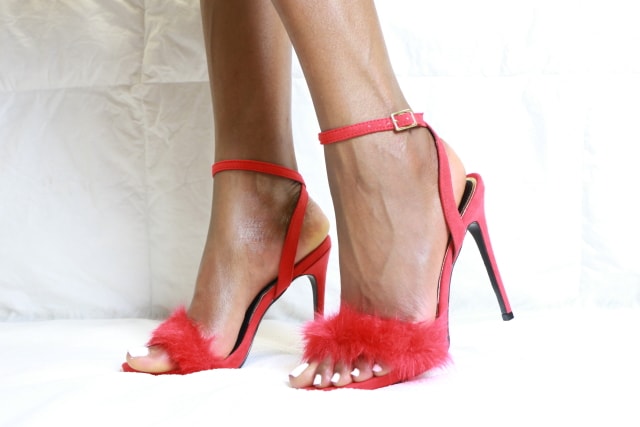 Price: For VIP members, it is priced at $27.97 (Reg. $54.95). The sandals is sturdy, quality is great but lacks a cushioned footbed. A very decent price for the quality and style. You can definitely get other versions for less or more money. It all comes down to the specifics of what you want – chunkier straps, fringe, fur…
Size: For reference, I typically wear a US size 8.5 (open toe shoes) or 9 (closed toe shoes). I purchased this classic sandals in a size 8.5 and it fits perfectly although most other customers believe it runs one-half to one full size small. See how it fits on my feet above (no pun intended).
Pros: The uniqueness of the faux-fur strap takes the classic single strap sandals to a whole 'noda level. As with with most single strap sandals, my small toe starts to hurt after an hour of wearing the shoe in part due to the pressure on that area of my feet (like this green pair here). Luckily, I do not have that problem with this furry sandals.
Cons: The soles have no traction so it may be a little tricky to wear it on a very slippery surface but so does most classic strapped sandals. The footbed has no cushion so if you can't take a little bit of sore feet, this may not be the best for you.
Buying Advice: This is definitely a closet staple and a summer must-have. Buy these and worry not the next time you're in search of the perfect pair for an outfit. Draw attention to your feet with this faux-fur that puts a spin on the classic single strap sandals.