This post may contain affiliate links which means I will get a commission if you make a purchase at no additional cost to you. As an Amazon Associate I earn from qualifying purchases. Please read my disclosure for details.
Happy Wednesday all!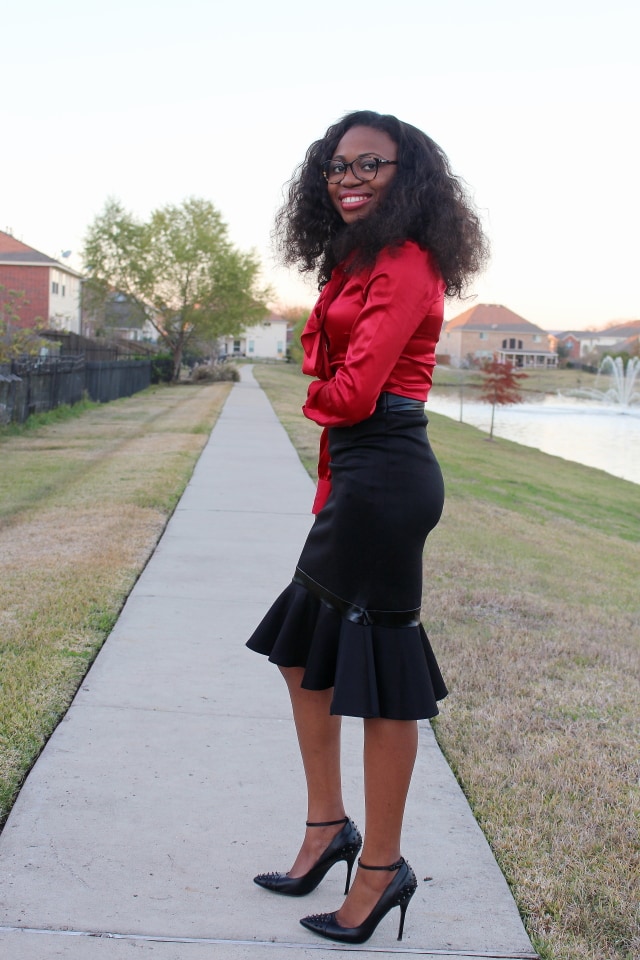 I wore this outfit a few weeks ago for my friend's graduation. We've known each other for almost a decade and it was a pleasure being at her graduation. Back to Wyoming/Colorado, we've had a ton of snow accompanied with subzero temperatures so I can't help but reminisce about the wonderful times I had in Florida and Texas (see posts HERE and HERE). [Exciting news] La Passion Voûtée new collaborations is in the works with a some wonderful bloggers. As always, thank you so much for stopping by and stay tuned for an upcoming holiday collaboration from both of us.
Top || Hawes & Curtis satin shirt $40 , alternative $30, alternative $125 |
Sunglasses C/O || Firmoo sunglasses $39, alternative $6, alternative $10 |
Shoes || Guess strap pumps $45 (almost sold out), alternative $50 |
Bottom || Boohoo flare skirt $26, alternative $29 |
---