Happy Saturday friends!!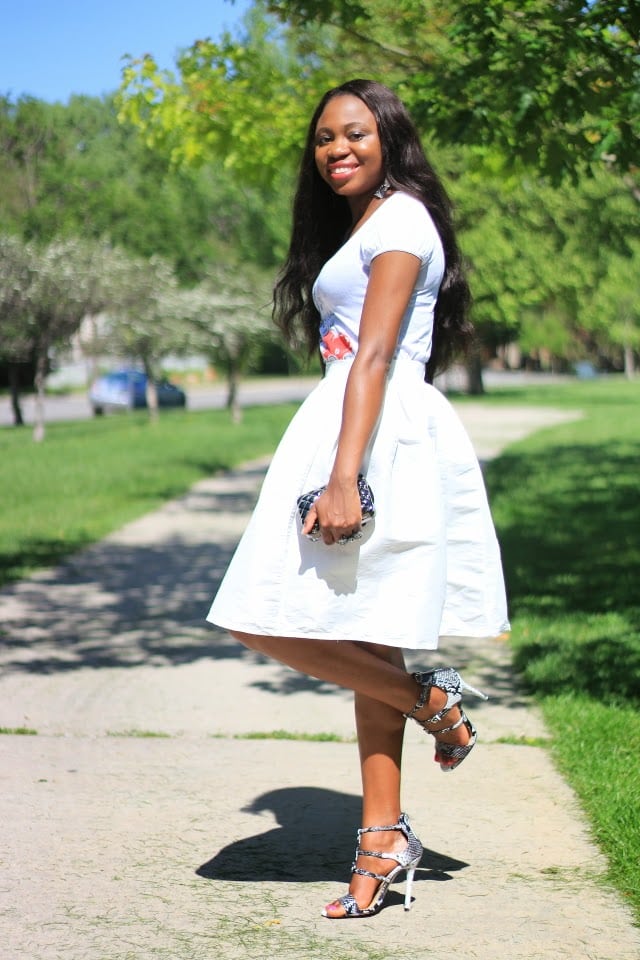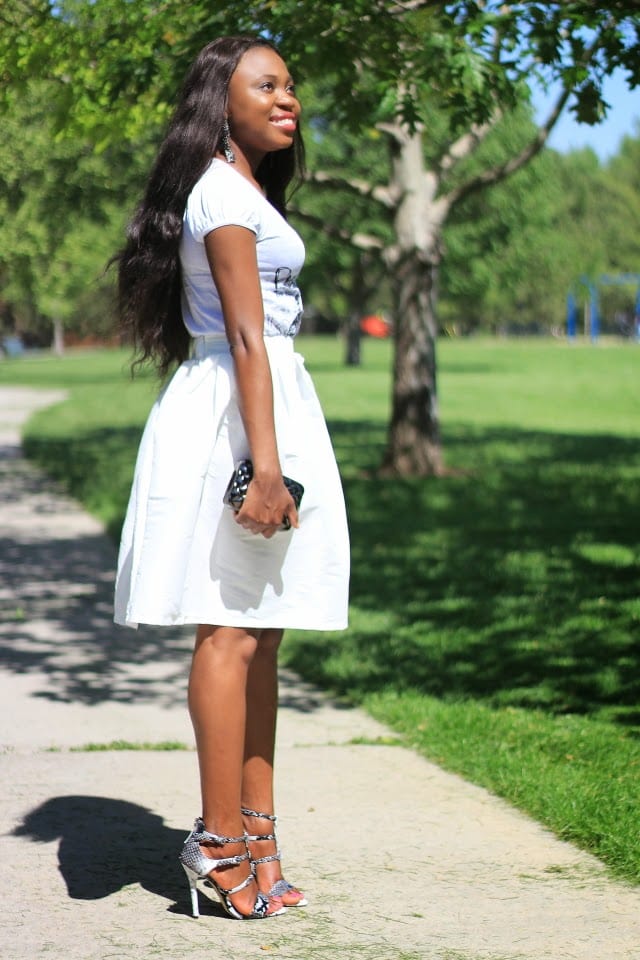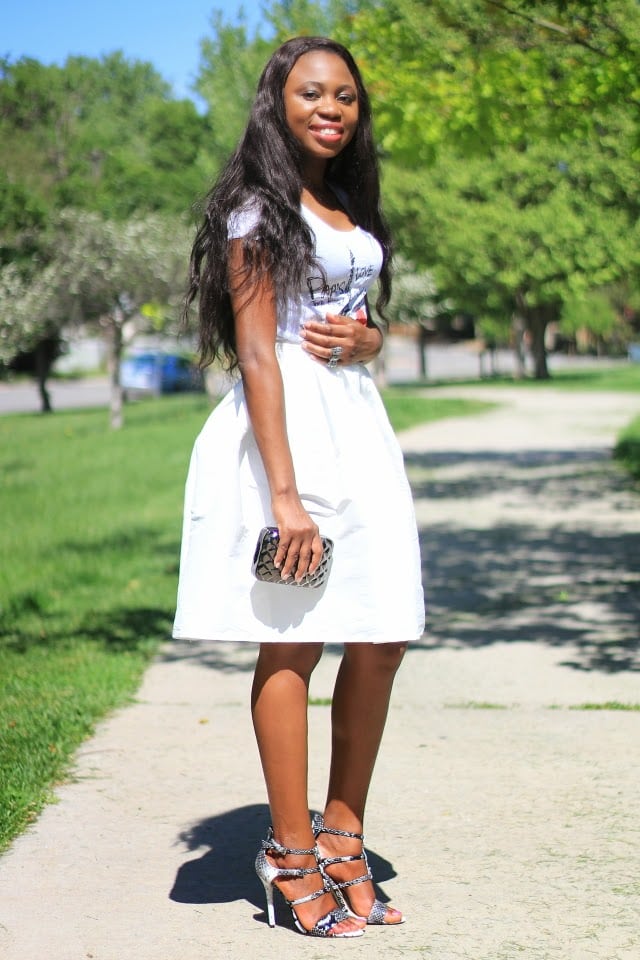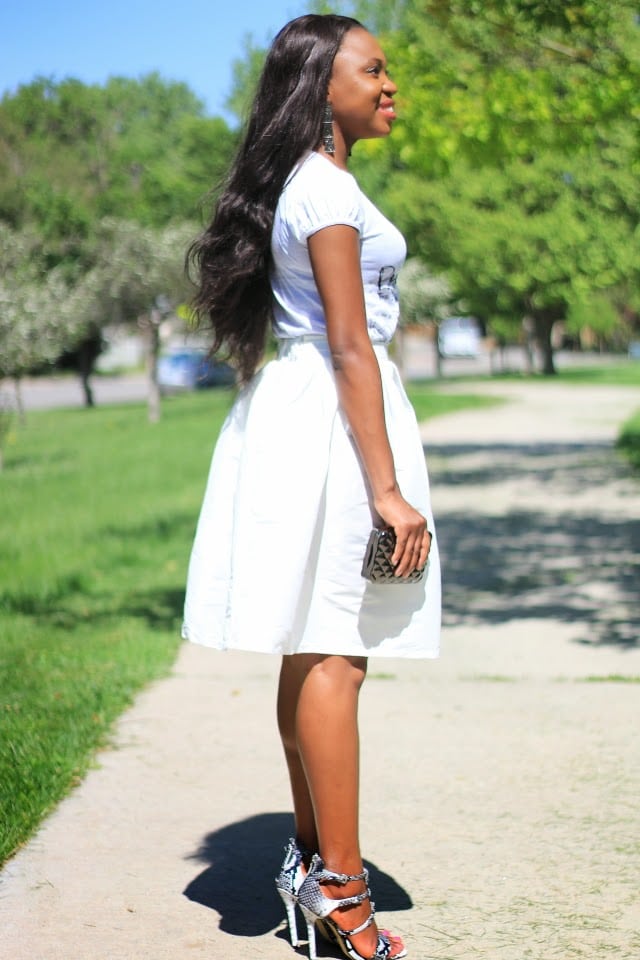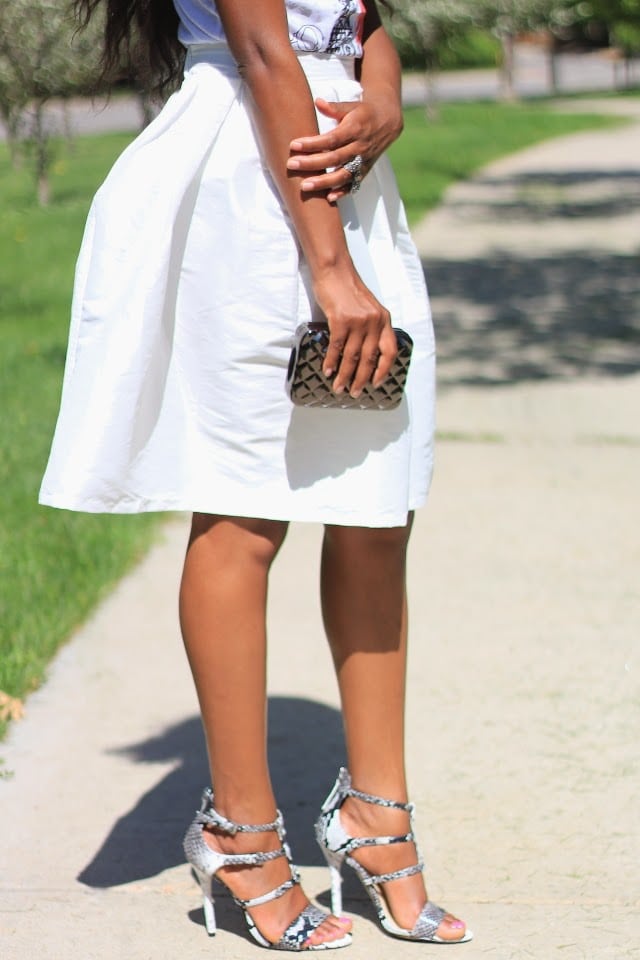 Hope your weekend is going pleasantly well? My week has been quite busy preparing for a licensing exam and packing. Yes packing for a big move to the state known as "The Last Frontier." I took a break to make a final visit to my college town in Wyoming to say hello and 'till next time'. I've had great experiences in Wyoming and will continue to cherish the warmth that the community and wonderful friends afforded me. It's no doubt that the bitter cold in Wyoming has adequately prepared me for the polar winter to follow. I did my time and like many before me who came, conquered, and turned the page to another life's chapter, I'm super excited to make new experiences though slightly nervous of the uncertain.
This is an attempt at staying cool in an all-white outfit in the summer heat. I chose to pair this full skater skirt with my ShoeDazzle reptile sandals, and quilted gunmetal purse for a more polished look. I chose to add some colors to create a slightly different look from the traditional completely white ensemble (recently seen on Kim & Kanye). What's up with me and full skirts (HERE, HERE, and HERE)? All I can say is that summer is a perfect time to bare some skin. Want more? Check out my LOOKBOOK for previous outfit posts, SHOP to get affordable buying ideas, and VIDEOS to watch some of my videos while relaxing this weekend. As always, thank you so much for stopping by and have a blessed weekend.
Purse || Jessica McClintock quilted clutch $41, alternative $36, alternative $55 |
Top || Eiffel tower tshit (old), alternative $11, alternative $17, alternative $20 |
Shoes || ShoeDazzle reptile sandals $20, alternative $60, alternative $80 |
Bottom C/O || Oasap skater skirt $14, alternative $9, alternative $17 |