Day 7: African Print Midi Skirt + Nude Sweater
This post may contain affiliate links which means I will get a commission if you make a purchase at no additional cost to you. As an Amazon Associate I earn from qualifying purchases. Please read my disclosure for details.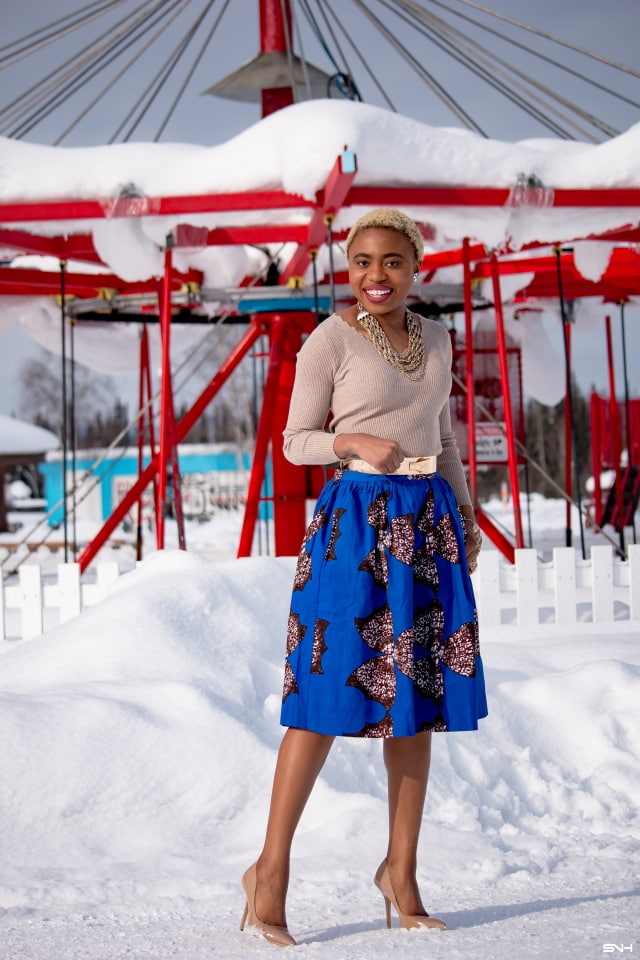 Happy Friday, gorgeous! Loading weekend vibes in this classy and fashionable African print midi skirt by Yetunde Sarumi!
Shop The Look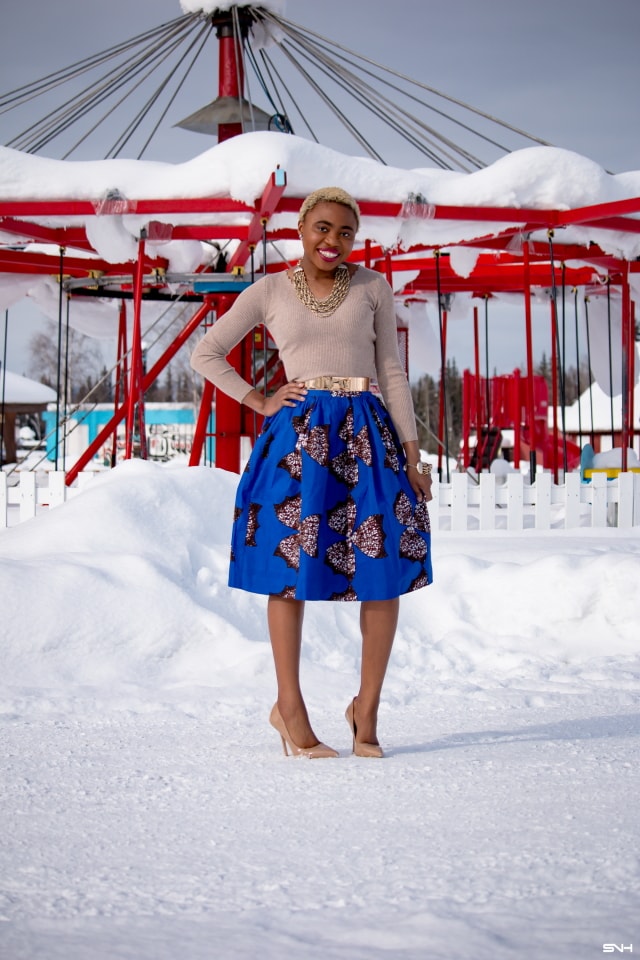 Do you have any fun plans for the weekend? I'm hoping for a calm and relaxing weekend. And some extra time to catch up on this 20+ Days of African Print Fashion series. And this week might be the first time (Ever!) that I've written a blog post 5 days in a row #popchampagne.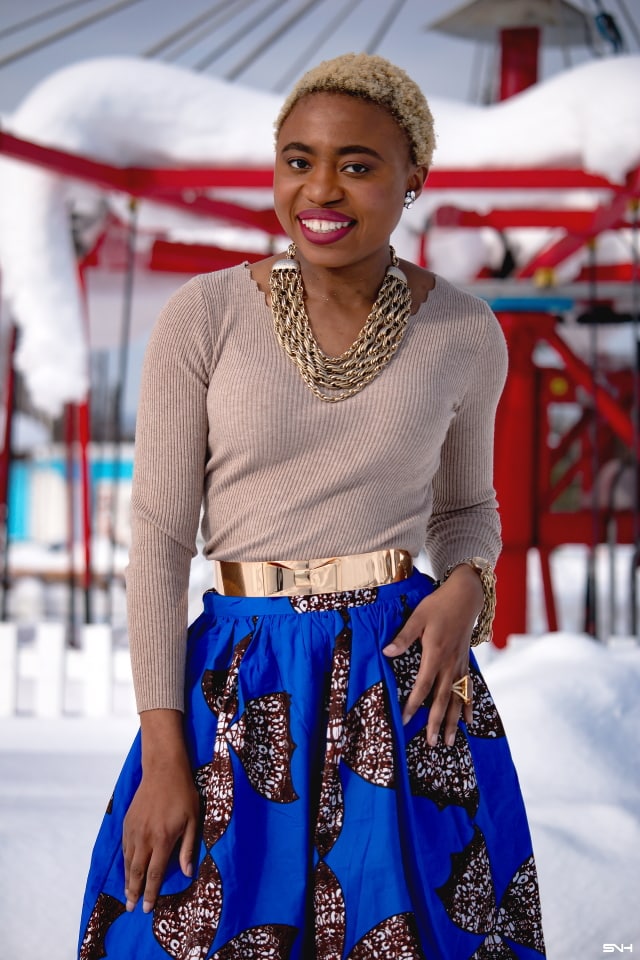 I've had many late night and early morning coffee ha! More than anything, it's rewarding to read your comments and emails telling me how much you love the series. It seriously melts my heart! So, thank you.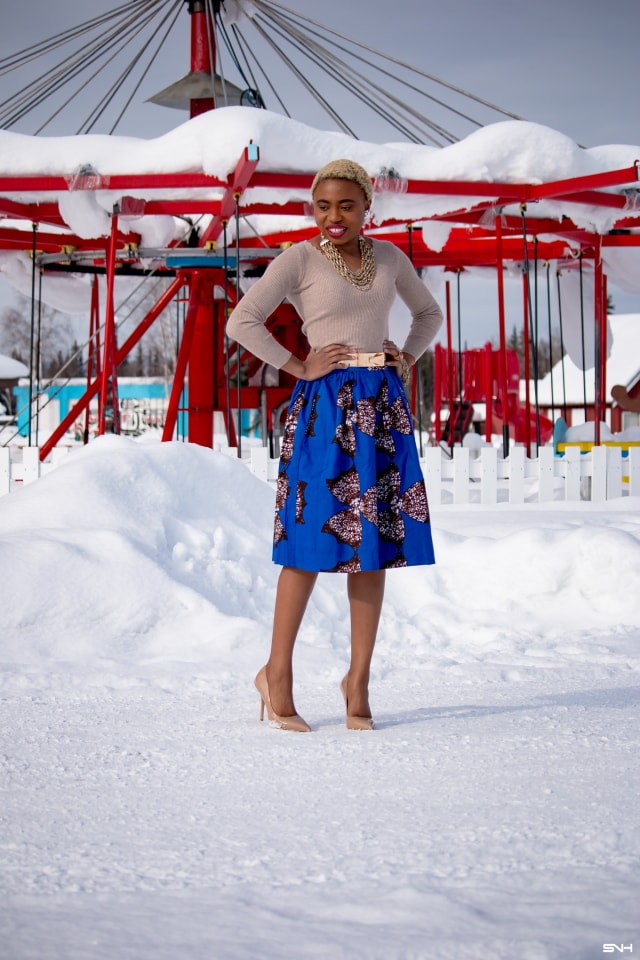 Today, I'm shaking things up with this beautiful Lena African print midi skirt. Can't believe this is the first skirt outfit I have shared for this series. I promise I have a few more equally gorgeous pieces to share with you.

Today's featured designer is Yetunde  Sarumi. Yetunde is an exceptional fashion designer who hails from my my homeland, Nigeria (#Naijajollof).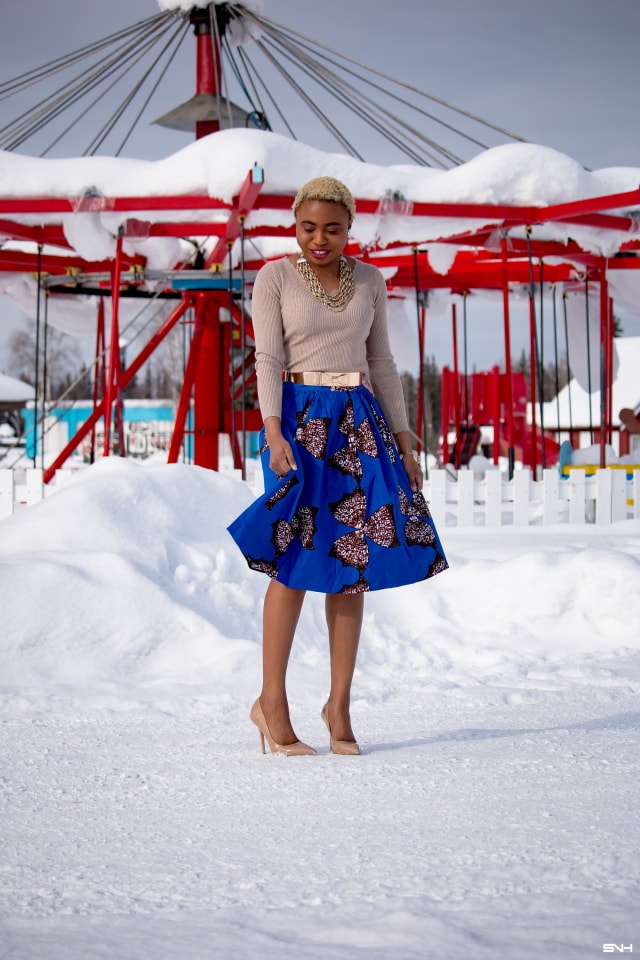 Her trade signature lies in the delicate combination of elegance and class with bold African prints. Yetunde's passion for creating beautiful apparel was inspired by the traditional attire her mother would make her when she was a child.

Yetunde's mission is to create garments for women that are enjoyable, flattering, modern and reminiscent of West African fashion.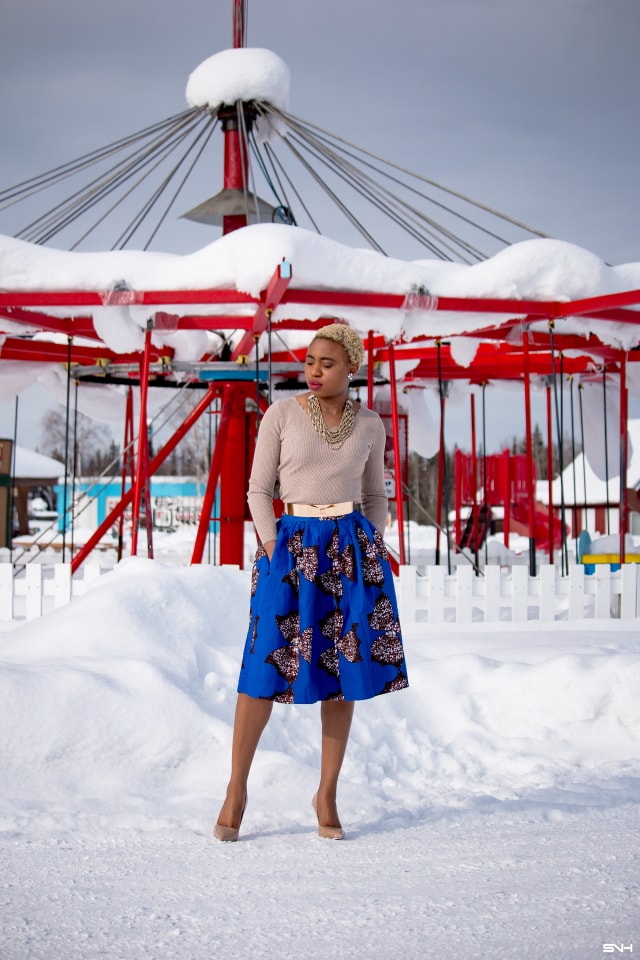 I mean, just check out Yetunde Sarumi the evidence is clear. I first came across her beautiful styles on Etsy back in 2016. I know, I know, I'm always on Etsy ? Don't judge me. I have a social life, I promise!

It's hard not to take notice of Yetunde's collection when you imagine a combination of this Taye Front Tie African Print Pencil Midi Skirt with the Lizzy African Print Oversized Collar Jacket. Outfit combos run through your mind like wildfire.
Anyways for this chic and classy look, I kept it simple by pairing the Lena African print midi skirt with a scallop hem fitted sweater. The gathered skirt features a bold and flattering style that I love. So, I opted for a subtle nude color pumps to match the sweater and gold accessories (belt and necklace) for just a little pop.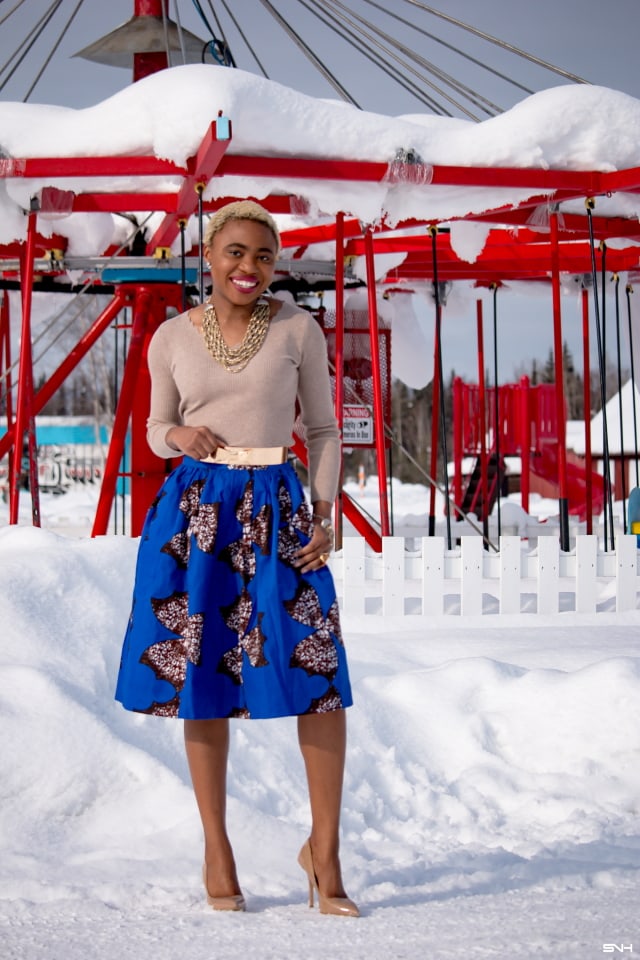 Yetunde, if you read this post I want you to know that I'm a big fan! Get 10% off your order here. As always, thank you so much for reading. You can connect with Yetunde on Instagram and shop her elegant collection of African print styles on Yetunde Sarumi (also on Etsy).
You may also like these posts: Day 6: Stylish African Print Wrap Top | Day 5: Fashionable Ankara Print Duster Coat |
I am wearing:
Metal bow belt (similar)
Nude classic pumps (similar)
Scallop hem knit sweater (exact)
Skirt c/o Yetunde Sarumi ankara gather skirt
Photos by SNH Photos
MORE FROM YETUNDE SARUMI