Day 10: Regal African Print Wrap Blouse + Jersey Midi Skirt
This post may contain affiliate links which means I will get a commission if you make a purchase at no additional cost to you. As an Amazon Associate I earn from qualifying purchases. Please read my disclosure for details.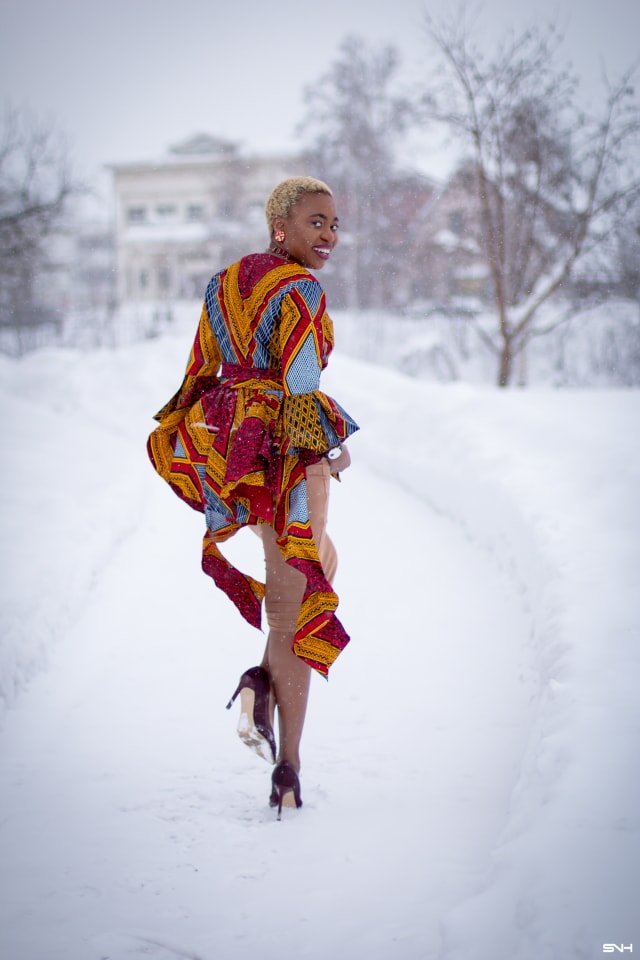 Hello sunshine! Coming to you this fine Wednesday is regal African print wrap blouse by the one and only Rahyma.
Shop The Look
Classic pumps (similar)
Boohoo jersey midi skirt (exact)
Layered choker necklace (similar)
Nokia activity and sleep watch (exact)
Blouse c/o Rahyma African print wrap blouse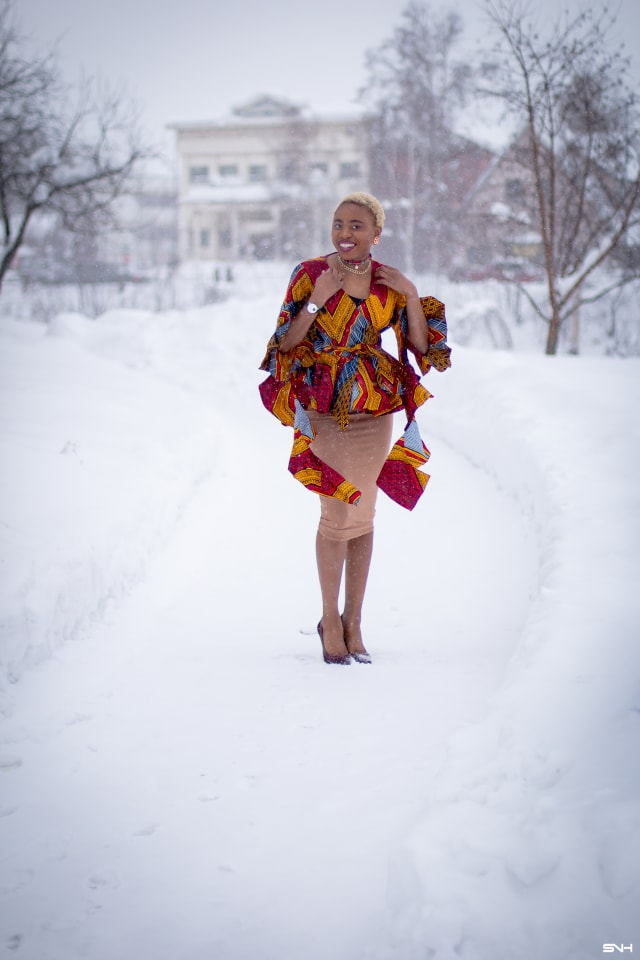 First I want to apologize about sharing today's post a later in the day. I had some other commitments and was unable to finish up this post to my satisfaction. Figured it'll be better to have something that I'm proud of.
If you follow me on Instagram, I shared this look earlier in the day as a teaser for this post. The feedback on this look has overwhelmed me with happiness.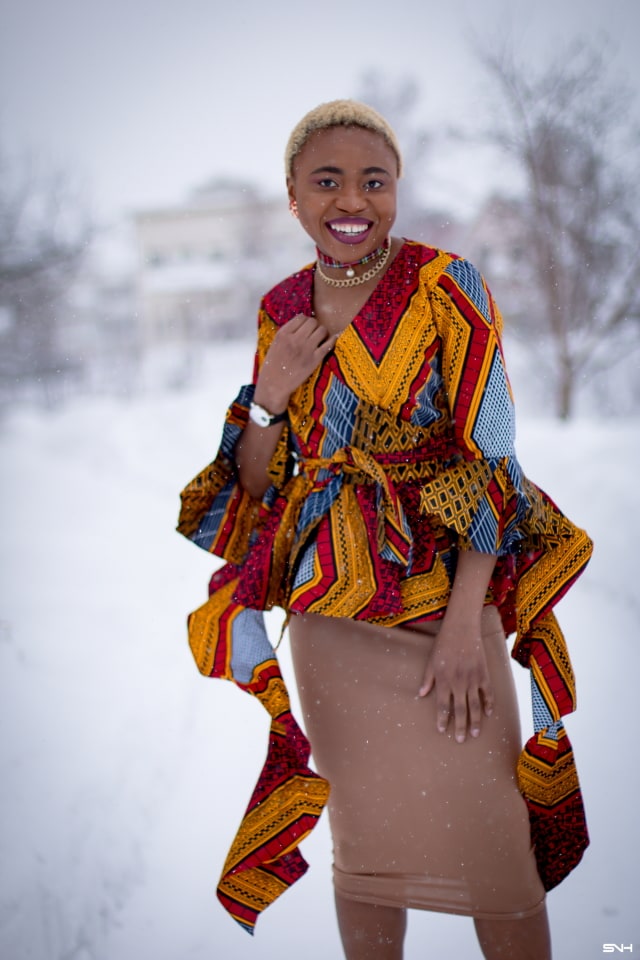 so lets get right into it! I can't believe that today marks 10 days of this daily 20+ days of African print styles. I still have a few more looks to shoot. We'll mostly likely be up to 30 unique outfits by the time this series concludes. That's 30 doses of the best African print styles by some of the best African print designers available.
And today's featured designer is the amazing Rahyma. This is a brand that prides itself in luxury African print fashion. You're guaranteed to see bold, evocative, eye-catching styles not found elsewhere. This banging African print wrap blouse is living proof of what you'll get when you wear Rahyma clothing.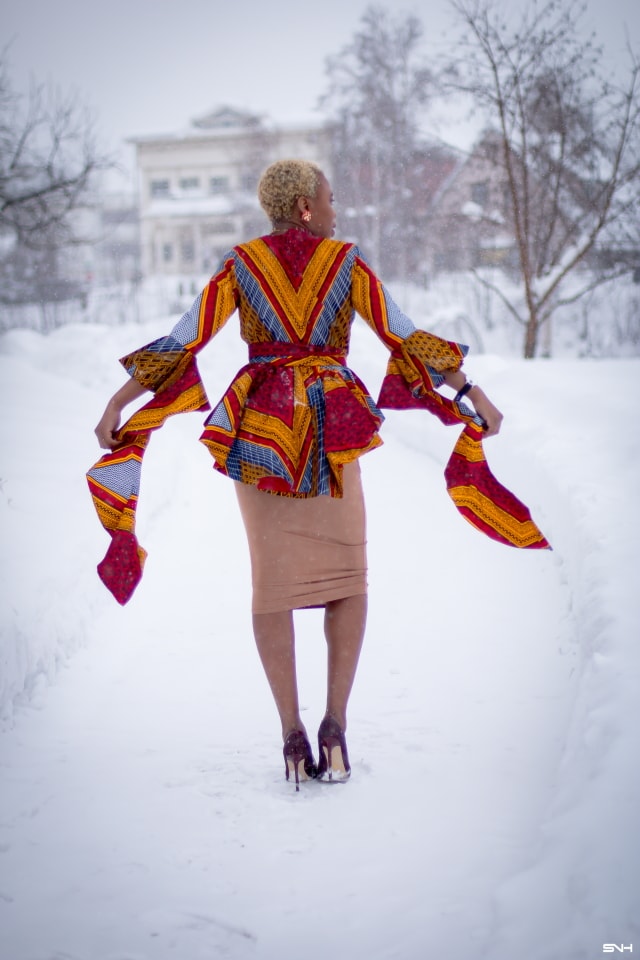 In other words, Rahyma redefines the status quo of vibrant fashion through the creation of jaw-dropping, unique pieces. Like a few of the previously spotlighted designers, this is not Rahyma's first rodeo on La Passion Voutee. Check out past African print posts to fill your eyes.
I definitely feel like an African Snow White sprinkling a fairy dust color in this African print wrap blouse. I could get used to wearing bold pieces like this exaggerated sleeved blouse. Want to make a bold entrance to an event, this is the peplum blouse for you!
You can wear this African print wrap blouse with a pair of fitted skinny jeans for a different look. Or pair with a jersey midi skirt and classic dressy heels (similar) for the win.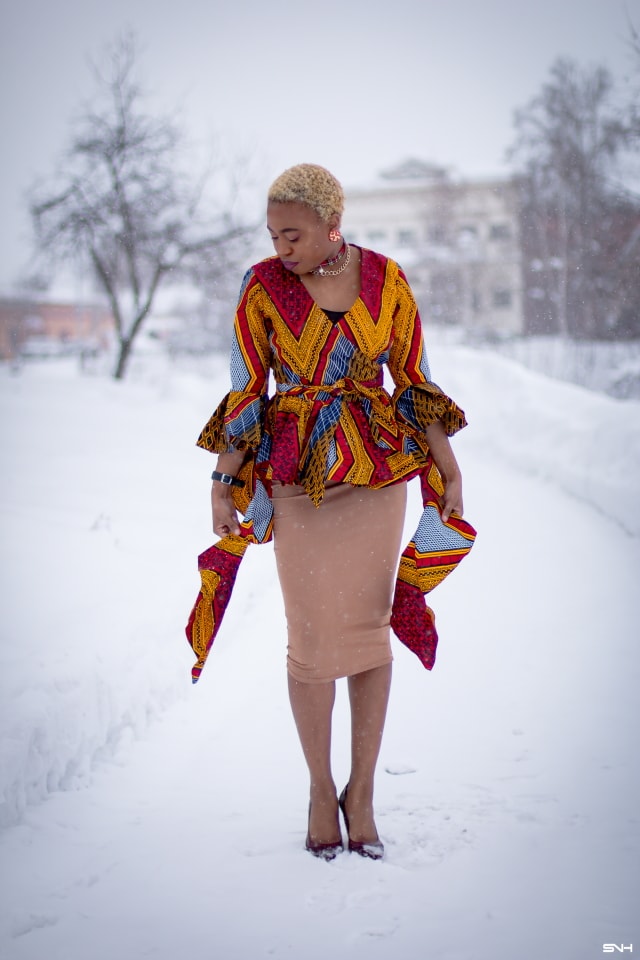 I kept my accessories to the minimum by opting for a vintage earring set and a choker necklace (similar). Styling this beautiful wrap around peplum blouse like this allows the eyes to focus on the singular eye-catching piece, Rahyma's African print wrap blouse!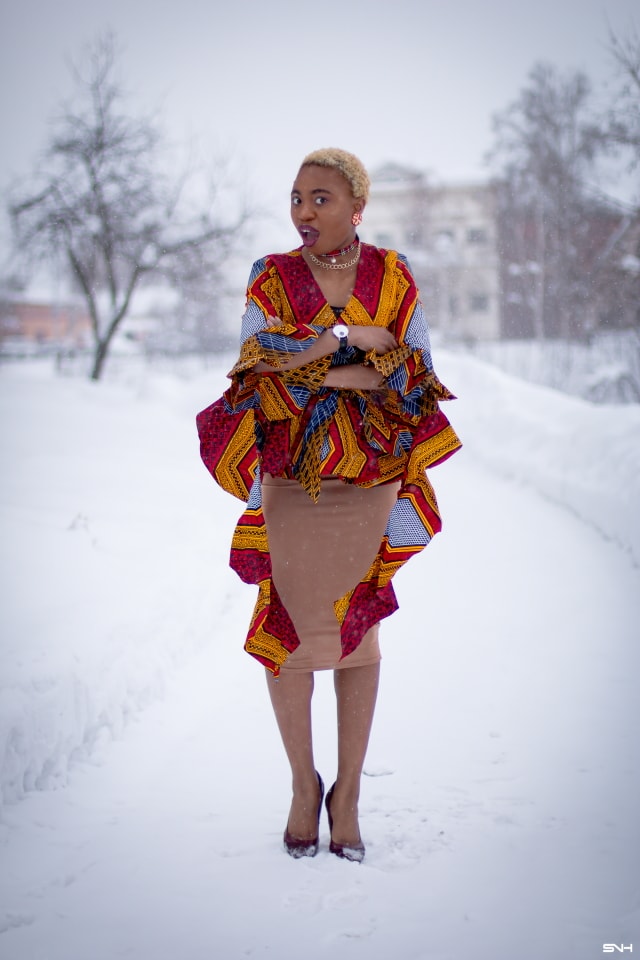 I hope this elegant summery look inspires you to be the best you, unapologetically. Interested in more African print styles, view the rest of the series and featured designers in this 20+ Days of African Print Fashion.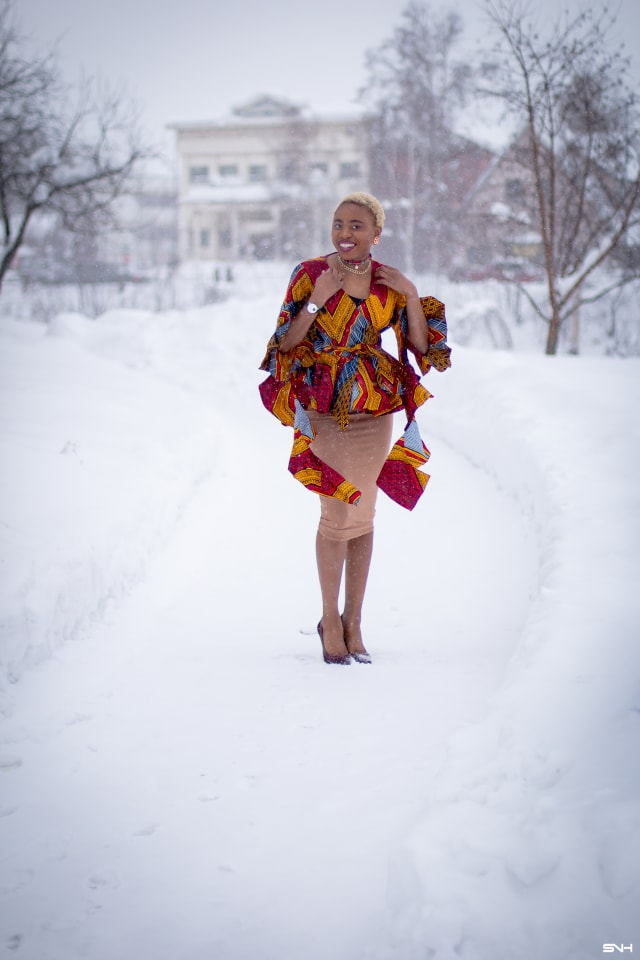 Evocative, unmissable, one-of-a-kind pieces are truly the signature of Rahyma. Connect with Rahyma on Instagram and shop their elaborate collection of ankara styles on Rahyma (also on Etsy).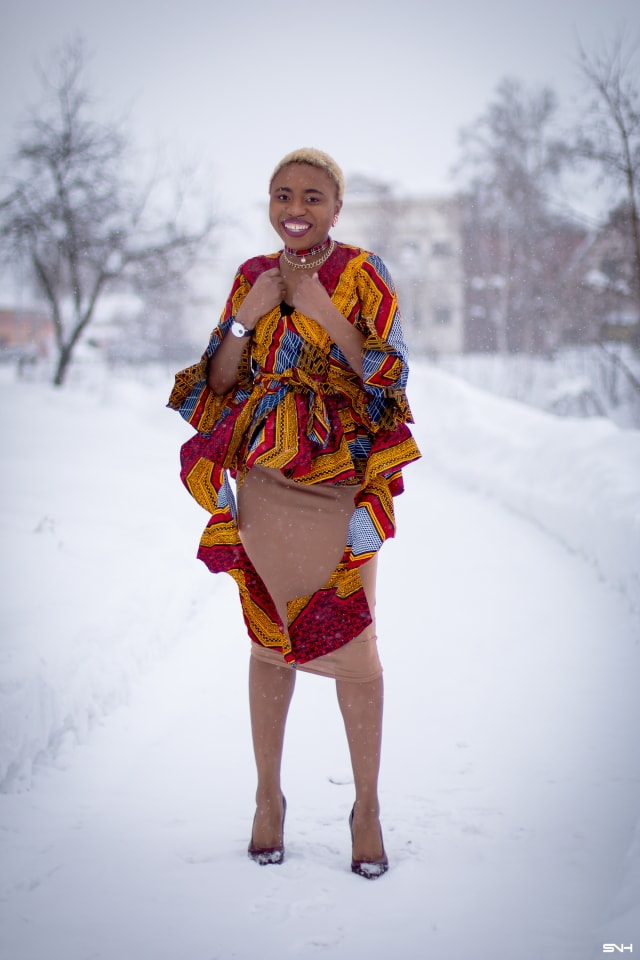 You may also like these posts: Day 9: Asymmetrical Ankara Peplum Top + Pink Pants | Day 8: African Print Pussy-Bow Maxi Dress |
I am wearing:
Classic pumps (similar)
Boohoo jersey midi skirt (exact)
Layered choker necklace (similar)
Nokia activity and sleep watch (exact)
Blouse c/o Rahyma African print wrap blouse
Photos by SNH Photos
MORE FROM RAHYMA