Day 11: African Print Off The Shoulder Dress
This post may contain affiliate links which means I will get a commission if you make a purchase at no additional cost to you. As an Amazon Associate I earn from qualifying purchases. Please read my disclosure for details.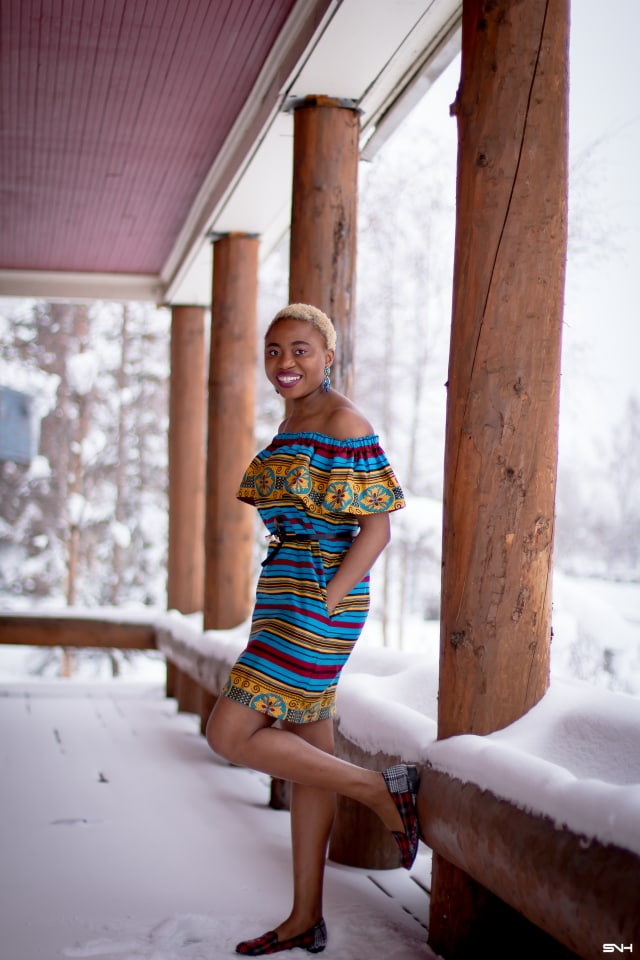 Greetings and happy eleventh day of this African print series. Kicking off today with this super chic African print off the shoulder dress by Shop Kambia.
Shop The Look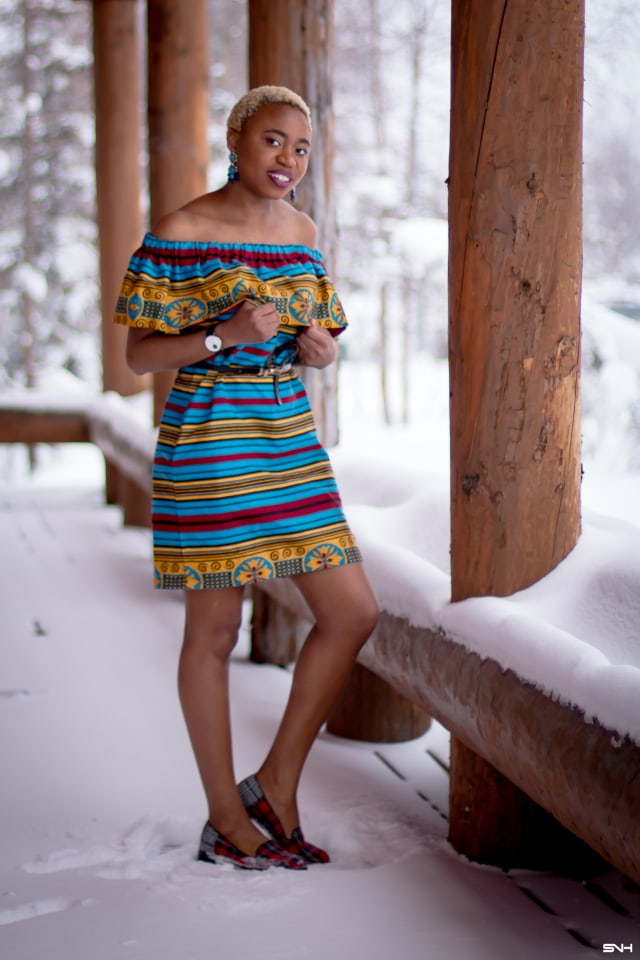 Throughout this month-long series, you've seen me style African print pieces for dressed-up occasions. So today is a good day to change things up a little. As someone who does not always have a special occasion to attend, I rely heavily on wardrobe staples as my go-to everyday style.
This laidback African print off the shoulder dress gives me the best of both worlds: the casual chic, African print lover. Jisy, the owner and creative designer behind Shop Kambia provides fresh and trendy pieces that can be worn day in and day out.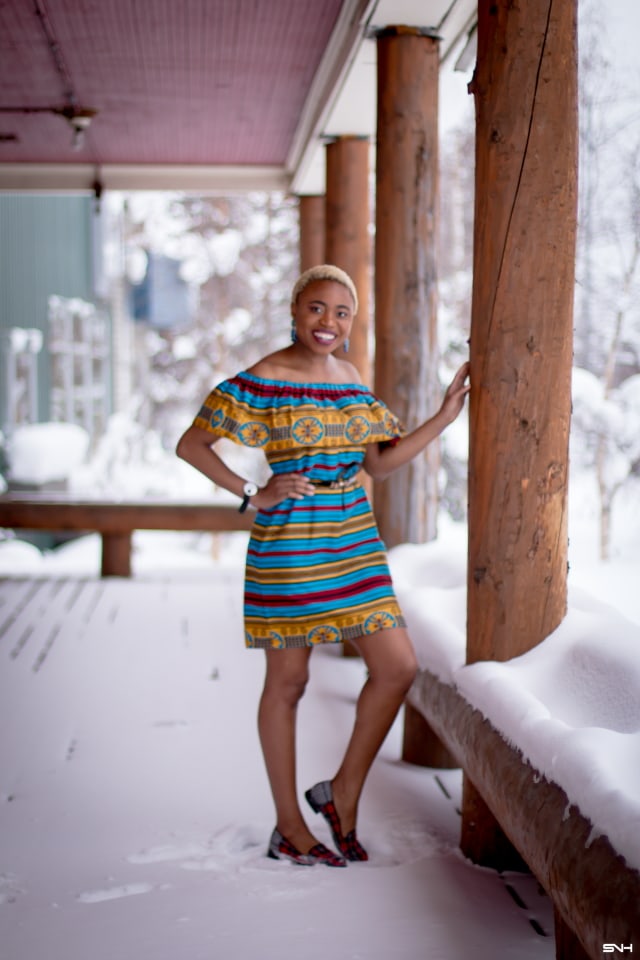 You bet that I'm a little obsessed with this African wax dress. This classic flap dress features 100% genuine cotton fabric, an elasticated off shoulder style with pockets. Jisy definitely puts her best foot forward with every shoppable piece available at Shop Kambia.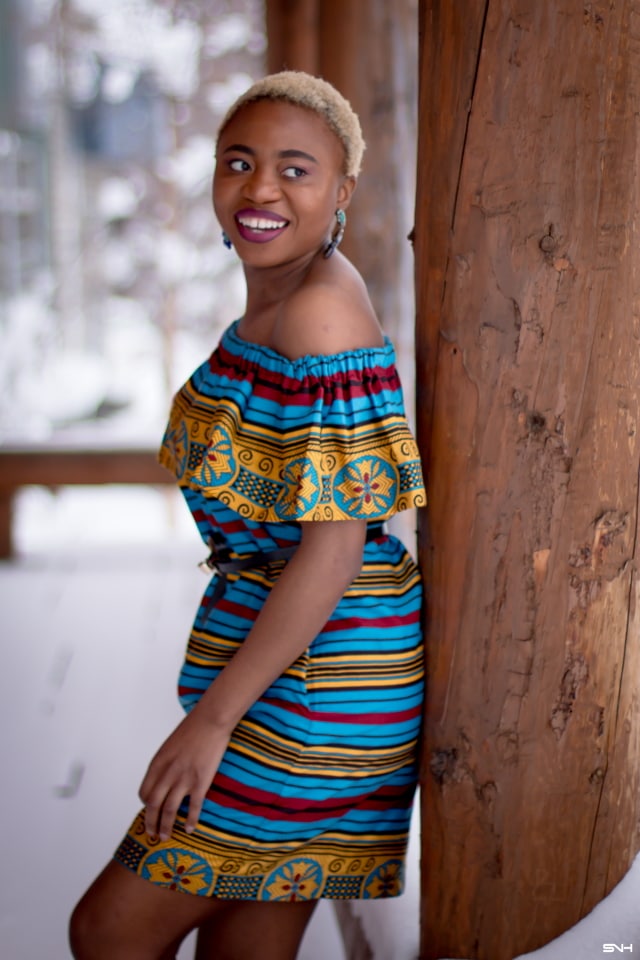 I did not need much of anything to bring this outfit together. I cinched the loose-fitted dress with a skinny belt for a fitted look. You can also rock the dress without the belt for a more casual attire. With off shoulder clothes, I almost always wear a statement necklace or earrings (similar) to create some action on the upper one-third of my body.
A timepiece, I'm wearing the Nokia activity and sleep watch, and loafer flats (similar) locked in my dressed up casual, everyday look.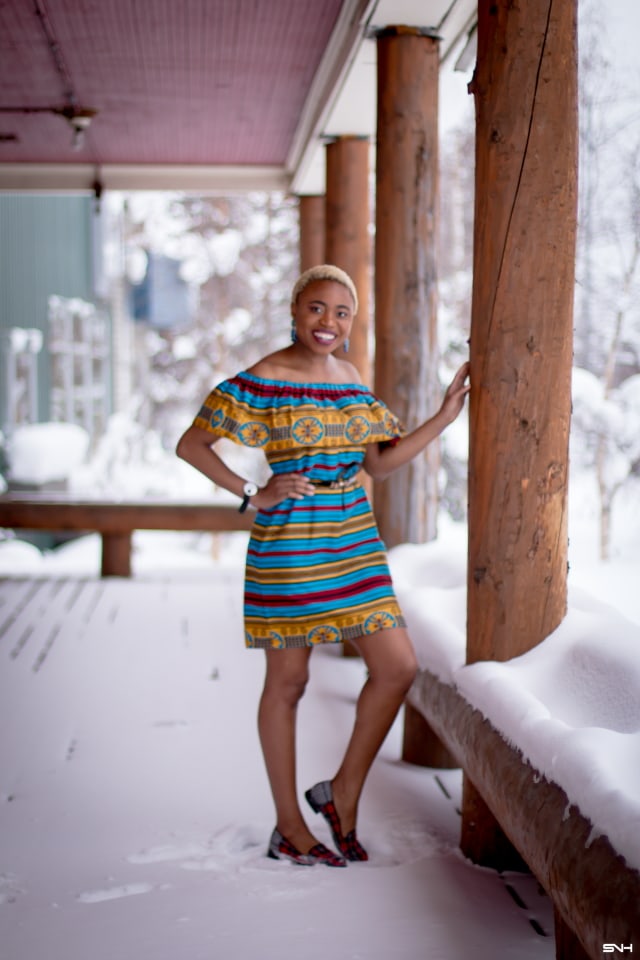 Not sure which item to get from this designer? A good starting point would be this beautiful African print off the shoulder dress I'm wearing. Or try this fitted midi dress with beautiful side panels. This elasticated dress for  date night appeal. You can't go wrong with any of these pieces.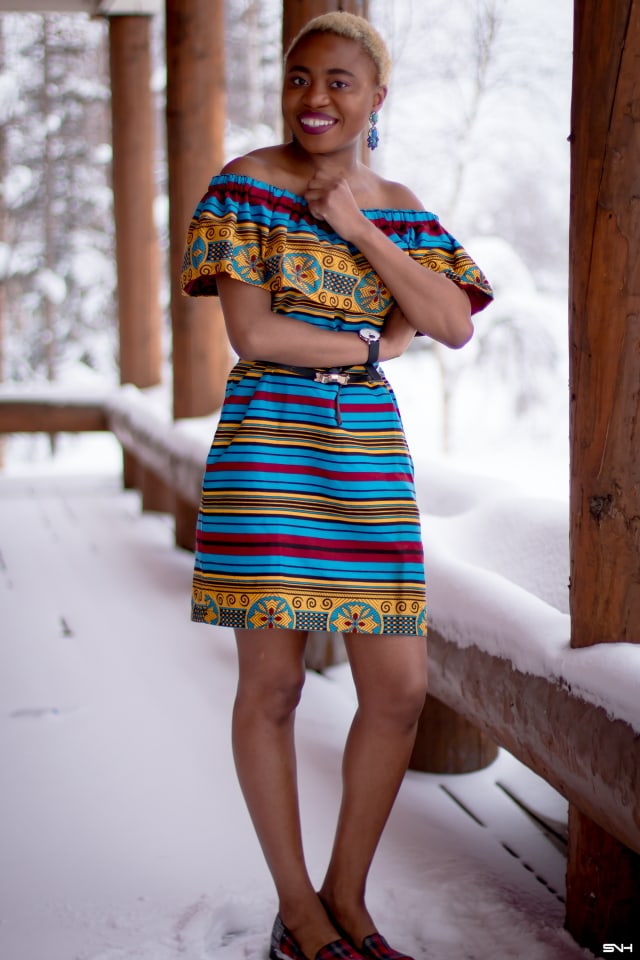 And if you're wondering how or why I shoot summer/spring fashion in the winter in Alaska, day 1's post, mixed African print dress got you covered. My photographer, SNH Photos, is the real MVP.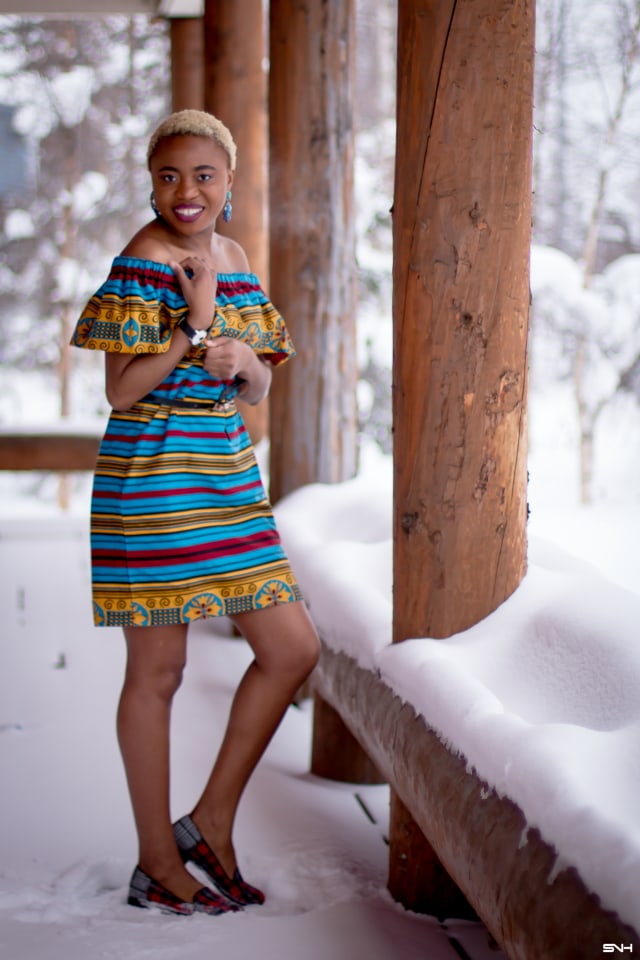 If this is your first time to LPV, welcome 🙂 Check out this page, 20+ Days of African Print Fashion to see the remaining designers and stunning styles from this series. And don't forget to join our newsletter to get the tea on exclusive content, sales, fashion and beauty.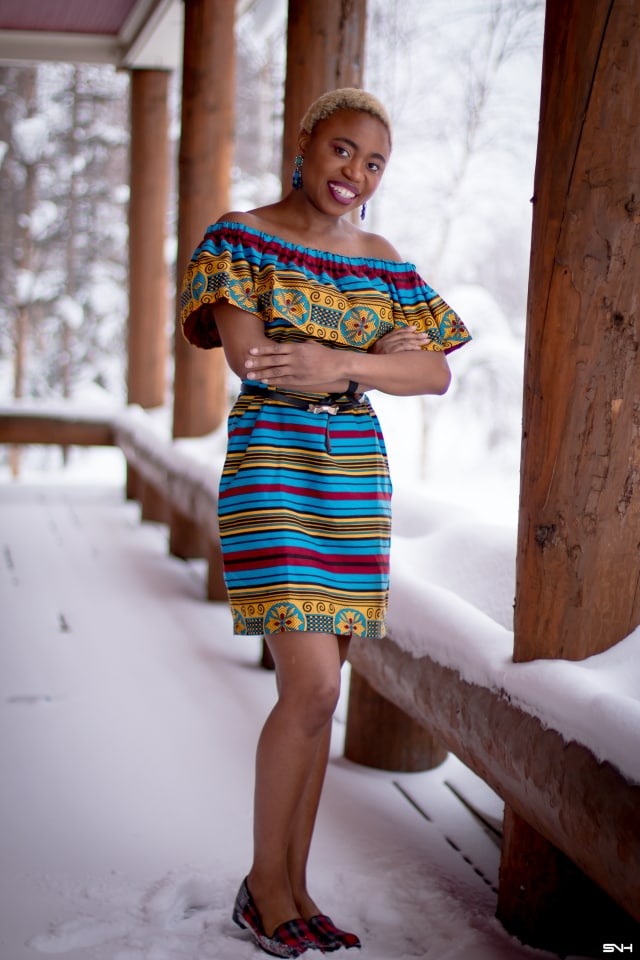 As always, thank you so much for reading. Connect with Shop Kambia on Etsy or Instagram. 
You may also like these posts: Day 10: Regal African Print Wrap Blouse | Day 9: Asymmetrical Ankara Peplum Top |
I am wearing:
Loafer flats (similar)
Skinny waist belt (similar)
Nokia activity and sleep watch (exact)
Amrita Singh teardrop earrings (similar)
Dress c/o Kambia African Print Off The Shoulder Dress
Photos by SNH Photos
MORE FROM KAMBIA