Day 1: Mixed African Print Maxi Dress
This post may contain affiliate links which means I will get a commission if you make a purchase at no additional cost to you. As an Amazon Associate I earn from qualifying purchases. Please read my disclosure for details.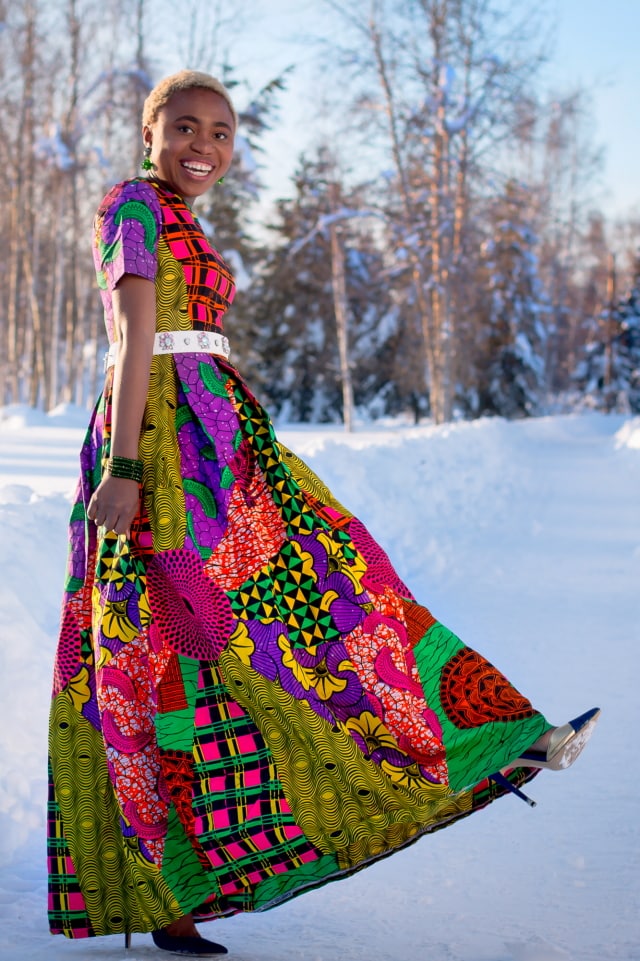 Hello, gorgeous! Today is officially the day I kick off my 20+ days of African print fashion. My sister shares my love for African print styles. Last summer, she suggested I create a month-long series of African print outfits. Here we are today!
Shop The Look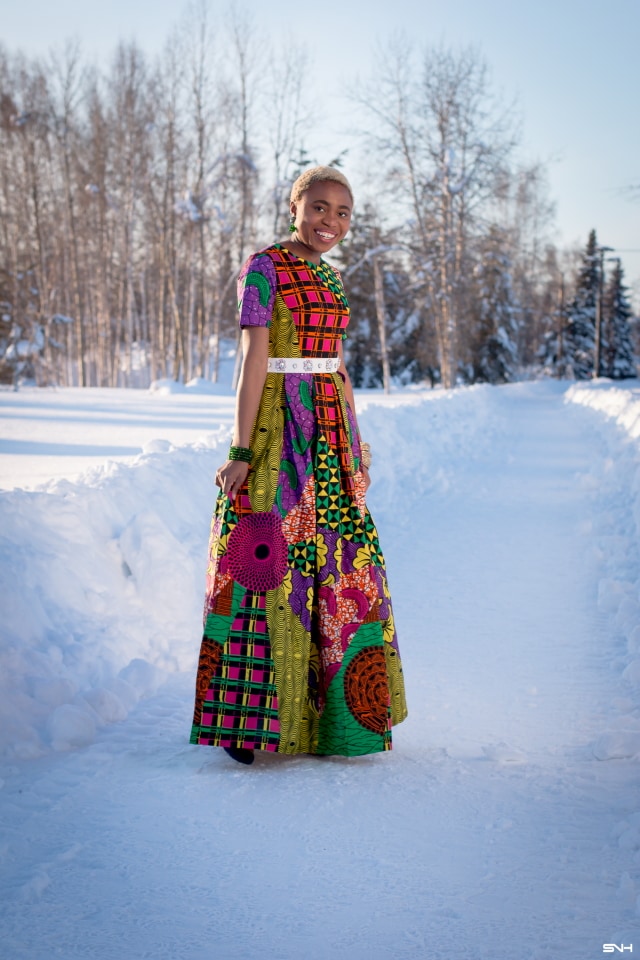 I was skeptical. Then it dawned on me that one of my favorite bloggers, Jo-Lynne Shane does a seasonal series year after year. So I took the challenge, A few points before we get started:
It is always a challenge creating African print looks for spring/summer/fall when we have 5+ months of winter in Alaska. Like seriously, I'm jealous of those of you that have milder winters or none at all. My friend told me the other day that it was 70ºF in Texas. I called off our friendship #joking.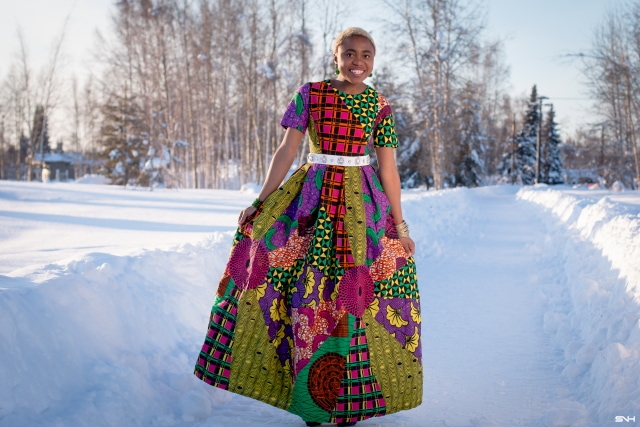 In other to share relevant posts on time (i.e. not on Alaskan time), my best bet was the brave the cold for these looks. Yes, I was cold but it was a warm winter day. I took previous time to warm up in-between outfit changes. My photographer did not even wear a jacket during this shoot! I think he's crazy not to wear a jacket. He probably thinks I'm crazy too.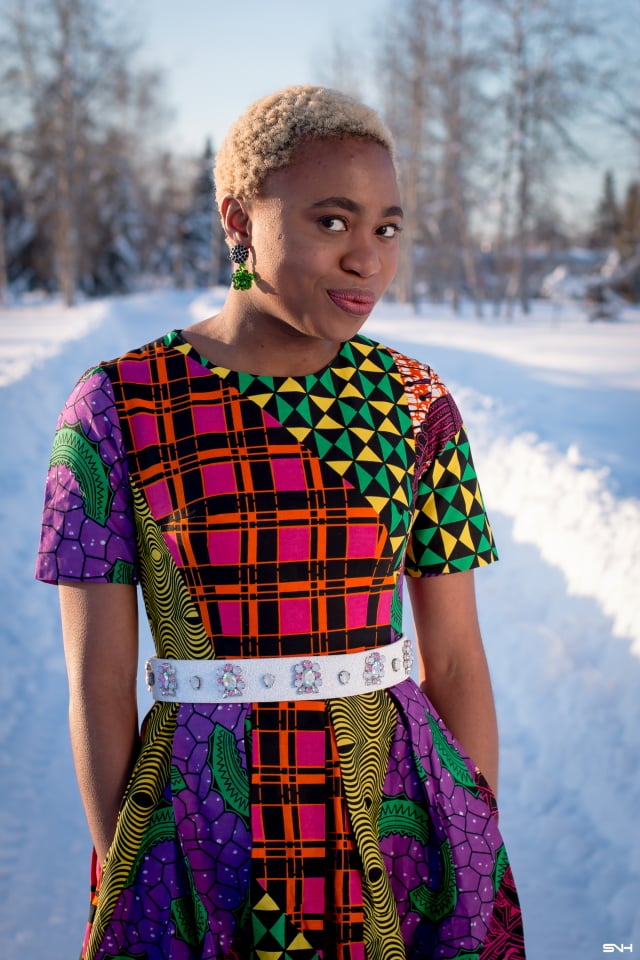 I promise I did not catch a cold. Today marks day 1 of 20+ Days of African Print Fashion. You can find the entire series here. I am collaborating with over 12 spectacular designers to bring you the best African Print Styles. And if this is the first time you've visited my blog, welcome!
So back to this look. To kick things off, literally + figuratively, the first designer in this series is Basirat of Habby Rose. Don't you just love this dress? The fit, the fabric, the style and the quality are on point!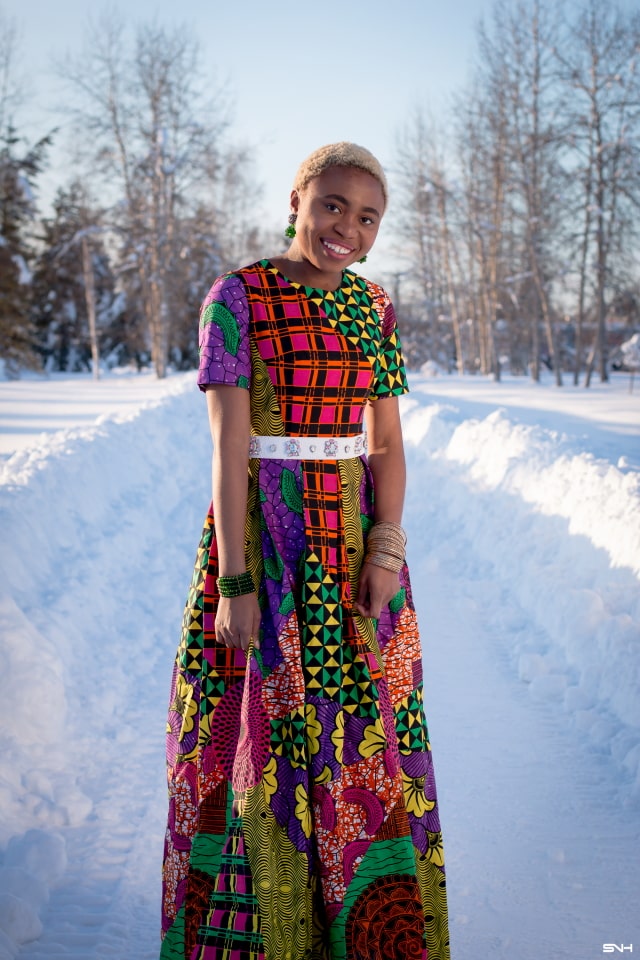 Surprisingly, this dress is not a patchwork outfit. It is actually one premium ankara cotton fabric designed with patchwork patterns (how cool!). This is the first African print style I've tried from Habby Rose and I am beyond satisfied.
Unique pieces from Habby Rose are handmade in Nigeria, my home country. It gives me joy to see femtrepreneurs thrive and grow in a country dominated by men. This Somto dress is just one of 90+ pieces currently available on Basirat's Etsy Store.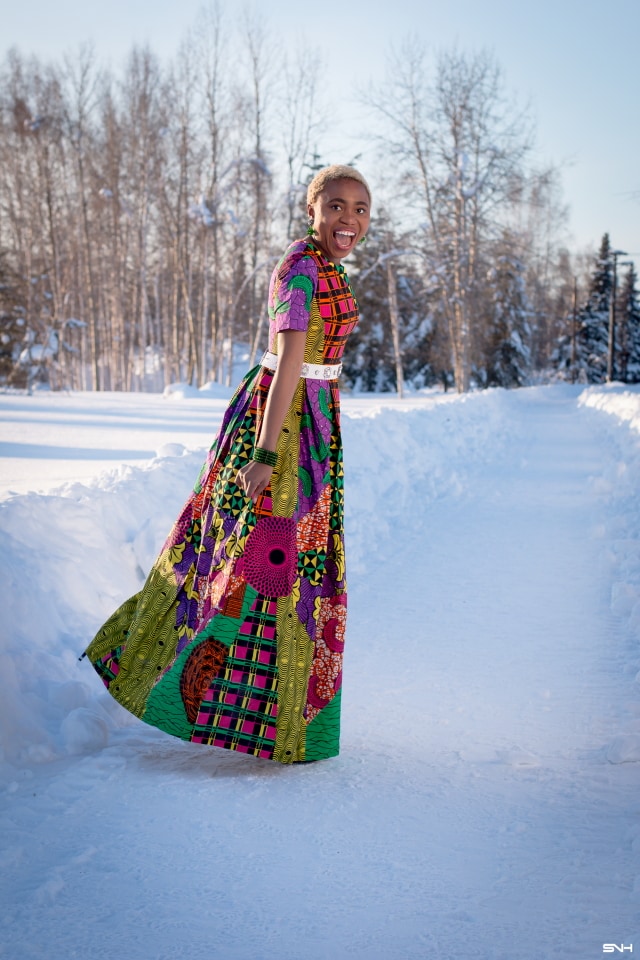 I love that Habby Rose gives you the option to customize your look to your exact measurement and desired modifications. Just be aware that Basirat's pieces are made to order so they take some time to be cut, sewn, and shipped.
This dress would be a hit for special occasions this spring and summer. If this particular fabric I have on catches your interest, I recommend inquiring or placing an order before she runs out of this particular pattern. Most times, specific fabrics some in limited quantity which makes it impossible to find elsewhere.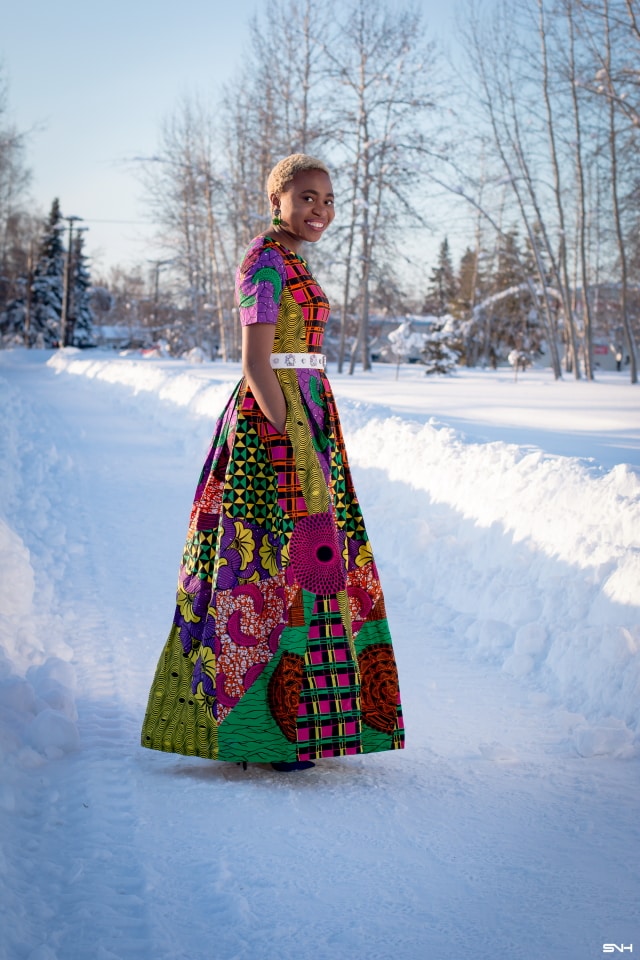 A few more Habby Rose pieces that I have on my radar are this mermaid dress, this midi skirt, and this unique one-shoulder dress. I am super excited about this series and cannot wait to share more stunning pieces with you throughout this month and next month.
As always, thank you so much for reading. You can connect with Basirat/Habby Rose on Etsy or Instagram
You may also like these posts: Ankara Maxi Dress + Northern Lights | African Print Set + My Twin Sister |
I am wearing:
D'orsay heels (similar)
Embellished waist belt (similar)
Dress c/o Habby Rose Somto Maxi Dress
Photos by SNH Photos
MORE FROM HABBY ROSE