Unusual Location: Untucked Shirt + High-waisted Cotton Pants
This post may contain affiliate links which means I will get a commission if you make a purchase at no additional cost to you. As an Amazon Associate I earn from qualifying purchases. Please read my disclosure for details.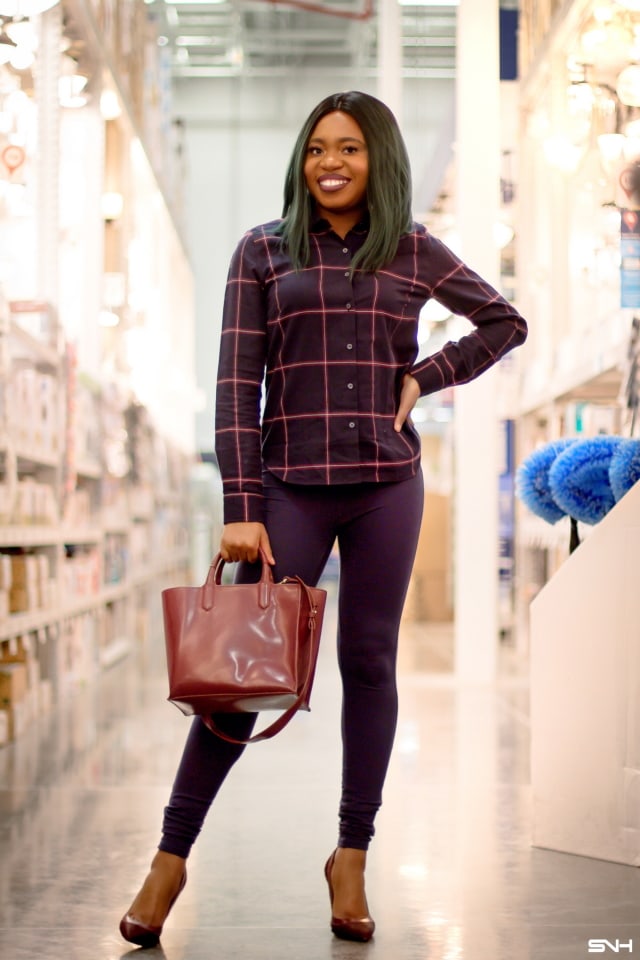 You've probably heard that quote, "Necessity is the mother of invention" a thousand times. I've lived in Alaska for a few years and while the gorgeous snow is the perfect depiction of a winter wonderland, the bitter cold is far from the truth.
Shop The Look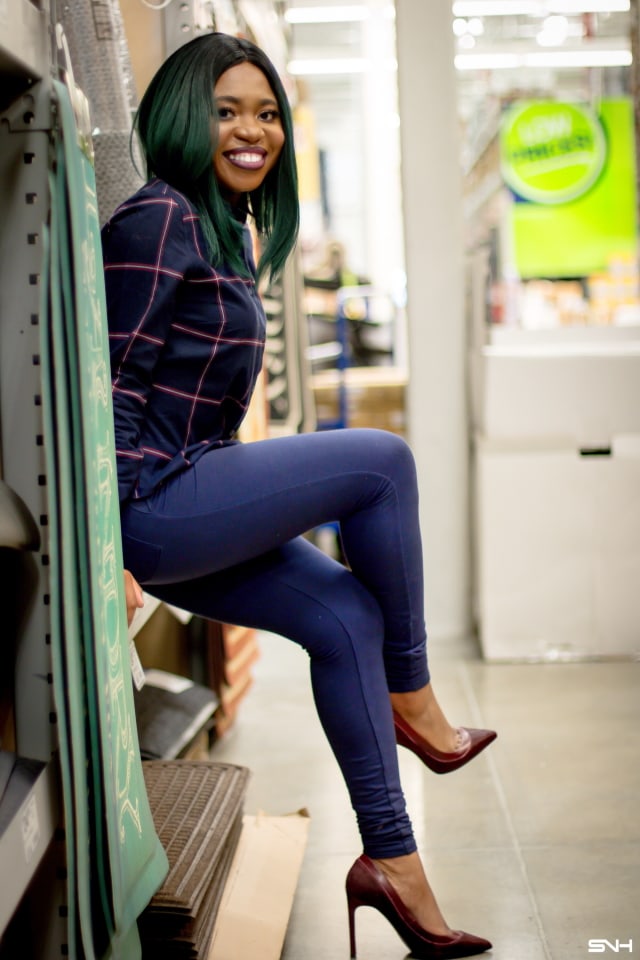 In the past few weeks, our Fairbanks weather has been nothing warmer than 0ºF often times dipping to lower than -30ºF for days. The coldest I've ever shot a look at is -27ºF and I felt sorry for my photographer. I just wasn't ready for an encore.
Inspired by this post, Ugly Places, Pretty Portraits, Micheal (my photographer) decided to stack our bets on an indoor photoshoot at an unusual place – a local home improvement store. We truly hoped to not get caught.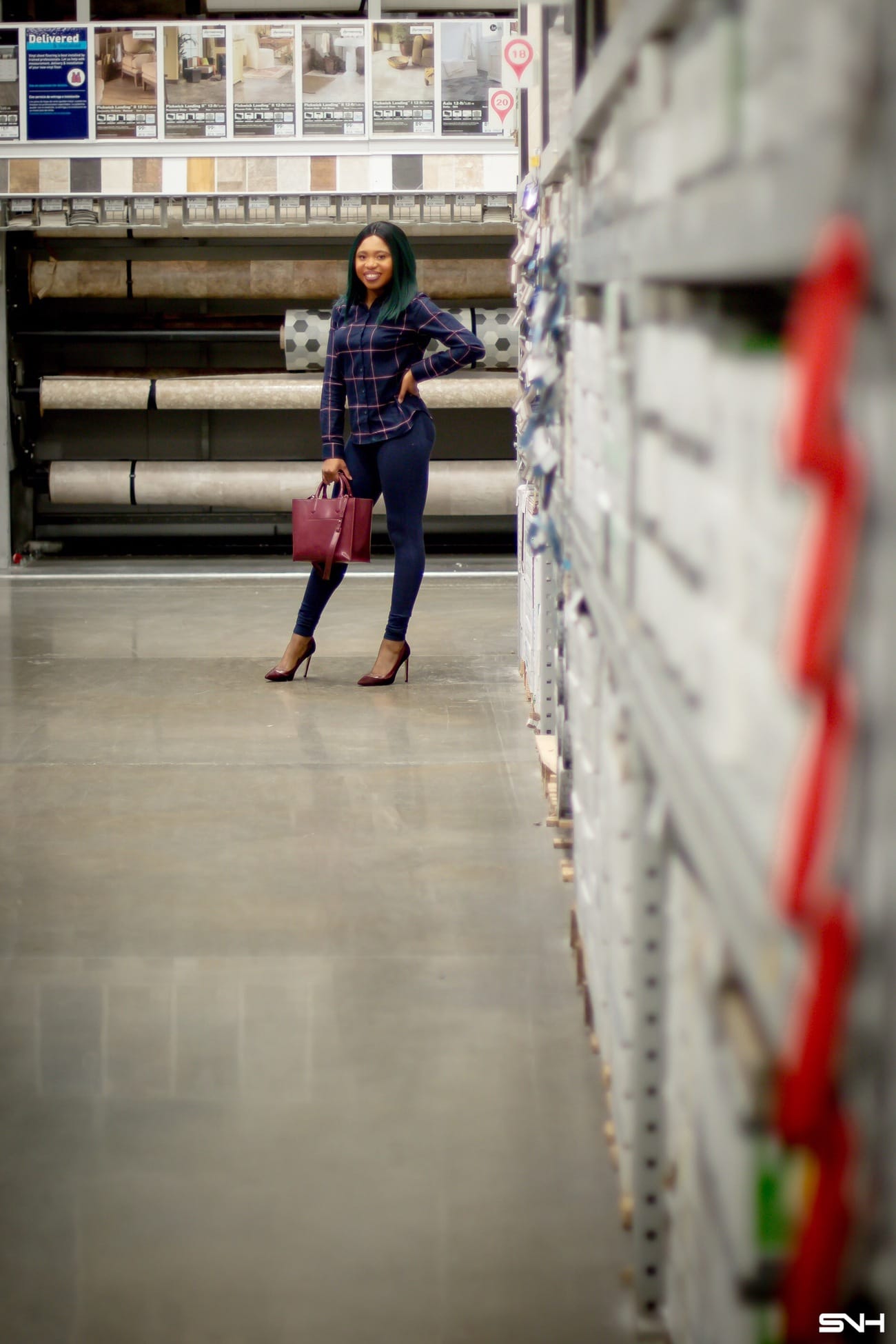 Michael concealed his camera under his jacket. As for me, it was too slippery to wear heels from my car. So I put my shoes in a shopping bag and walked into the store in boots. Once we got to an isolated aisle, I switched my shoes and took off my winter coat. Tucked both in the shopping cart. We snuck in a few photos without getting caught.
This is what you do so you don't get caught:
Take a casual stroll through the aisles of a hardware store.

Strike a pose and sneak in a few shots when no one is watching.

Push cart to the next aisle.


Repeat till you're satisfied (or get caught ?).
As for the photos, I'm happy with how they turned out.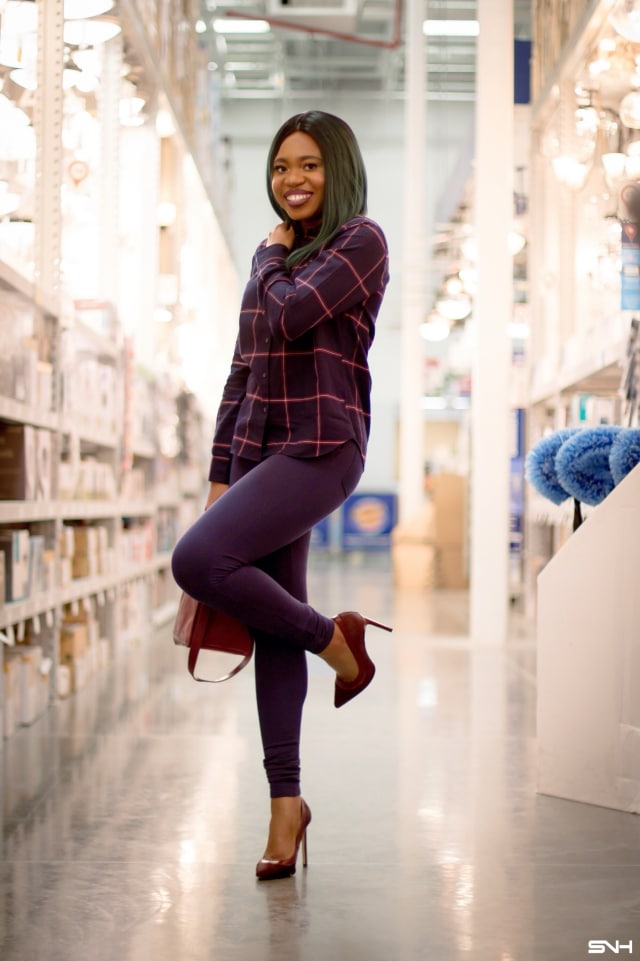 I kept my look simple with a fitted high-waisted cotton pants I bought on Amazon at a steal. It seriously hugs in all the right places. I never thought Amazon Fashion would be one of my go-to places for women's fashion.
Now, I'm obsessed with Amazon. I'll have a full review of this pants on my next 10 days of Amazon Fashion. Until then, check out the December edition of 10 Days of Amazon Fashion.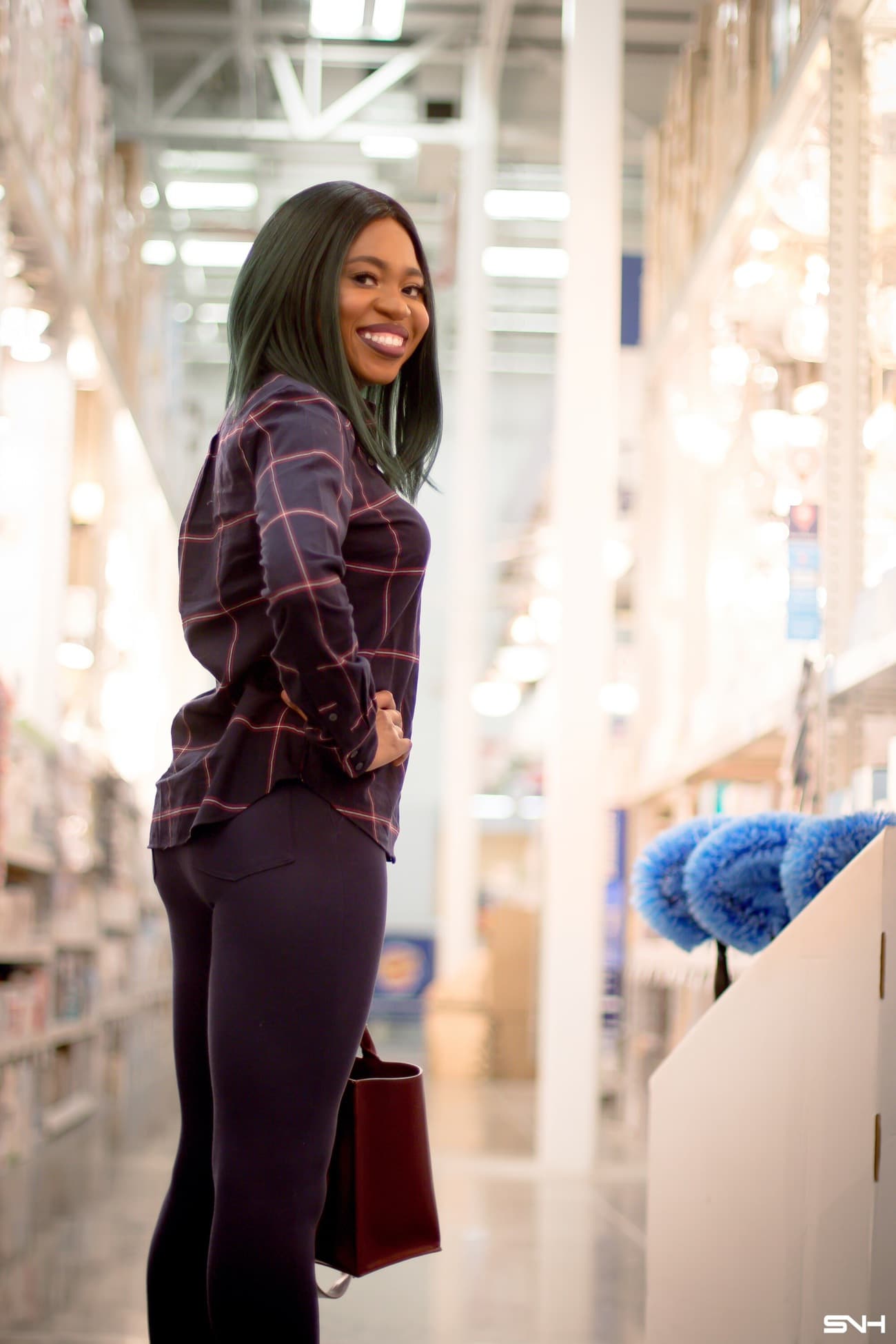 Ultra-violet is Pantone's color for 2018. A couple years ago, marsala (a shade of burgundy/oxblood) was the color of the year. I loved mixing the deep hues on my top for a navy-burgundy outfit.
My chic button down shirt is from Untuckit. Just as the name, they design shirts to be worn untucked. It's the perfect loose-fitted shirt to wear on semi-casual outings.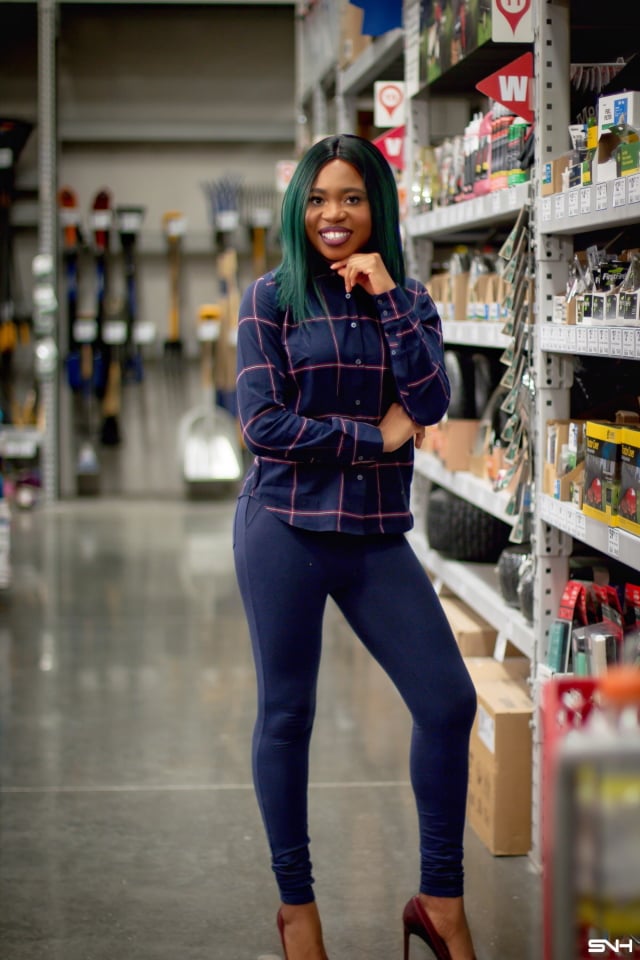 My Ava & Aiden heels and Zara bucket bag are a few years old. I got them when marsala was the 'it' color and these pieces remain a "hit" whenever I wear them.
Sadly, I can't find those exact heels with the faux baby fur and leather trim anymore (bought from Gilt.com) but here's a gorgeous statement heels (#showstopper). As always, thank you for reading!
You may also like these posts: The Beauty of Alaska | Photoshoot at -27ºF + Travel Guide |
I am wearing:
UntuckIt c/o shirt
Zara bucket bag (similar)
Gilt faux fur stilettos (old)
Amazon fitted cotton pants
Photos by SNH Photos