This post may contain affiliate links which means I will get a commission if you make a purchase at no additional cost to you. As an Amazon Associate I earn from qualifying purchases. Please read my disclosure for details.
Hello hello 🙂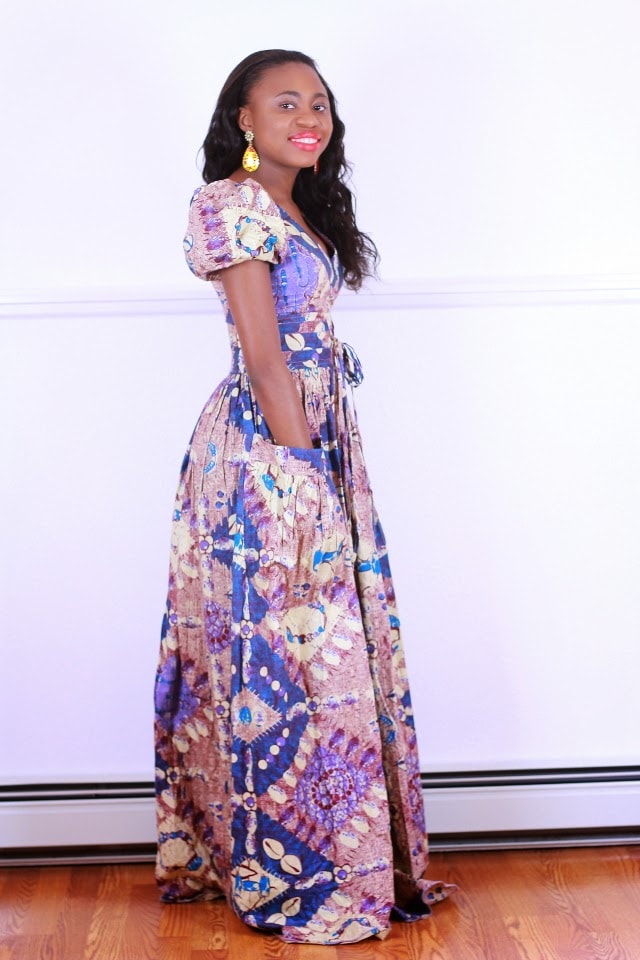 It's already 20 days into the new year, oh wow! Every now and then I like to celebrate my culture by wearing my traditional Nigerian outfit. You can see my previous traditional looks HERE, HERE and HERE.
For this look, I collaborated with some other fashion bloggers in creating an Ankara themed outfit. I chose to go with this nicely designed flowing dress gifted to me by a very close friend – a sister – a few years ago. It's so soft and comfortable, I love it. I even joked with my coworkers that I could fit a little cuddling teacup poodle, my dream dog, in each pocket. Want more? Join me on Instagram and Facebook and don't forget to check out my lookbook for see previous outfit posts. As always, thank you so much for stopping by and I'll be in touch with you soon.
Dress || Custom-made (gift) |
Shoes || ShoeDazzle flats $15, alternative $36 |
Jewelry || Teardrop earrings (old), alternative $5, alternative $7 |
---