This post may contain affiliate links which means I will get a commission if you make a purchase at no additional cost to you. As an Amazon Associate I earn from qualifying purchases. Please read my disclosure for details.
Happy weekend friends!!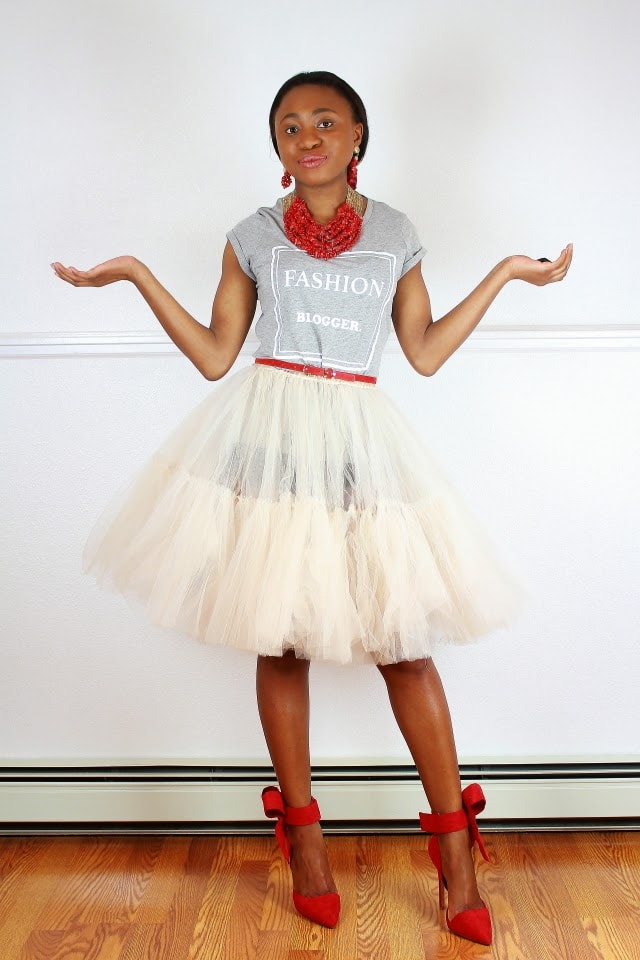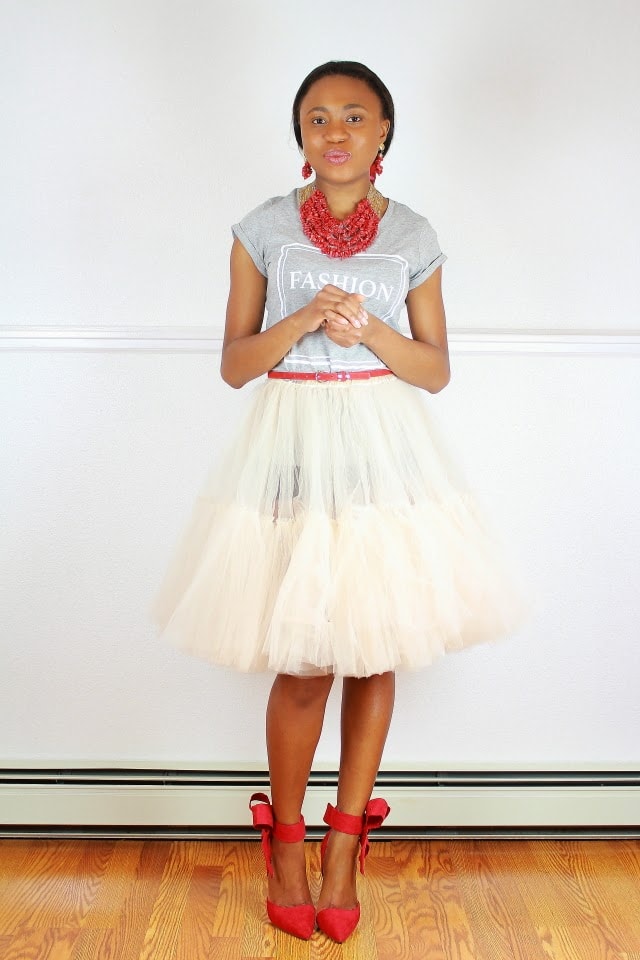 This is a quick post to say hello and have a great weekend.
When I spotted this fashion blogger T-shirt (similar), naturally I knew I needed one in my life. Without hesitation, I got it and the same story goes for the red hot bow pumps (similar). And the skirt? Every girl wants to feel like a princess every now and then 🙂 See how I styled different colors of this skirt in 2014 and 2013 and leave a comment below letting me know which of the looks you prefer. Want more? Join me on YouTube, Facebook and Instagram. As always, thank you so much for stopping by and I'll be in touch with you soon.
Belt || Skinny belt $7, alternative $7 |
Bottom || Asos midi skirt $53, alternative $27 |
Top || Blogger t-shirt (old), alternative $20, alternative $10 |
Shoes || Bow pumps (old), alternative $135, alternative $68 |
Jewelry || Layered necklace (gift), alternative $37, alternative $10 |
{Boohoo 25% off: YESPLEASE}
---