This post may contain affiliate links which means I will get a commission if you make a purchase at no additional cost to you. As an Amazon Associate I earn from qualifying purchases. Please read my disclosure for details.
Happy Wednesday!!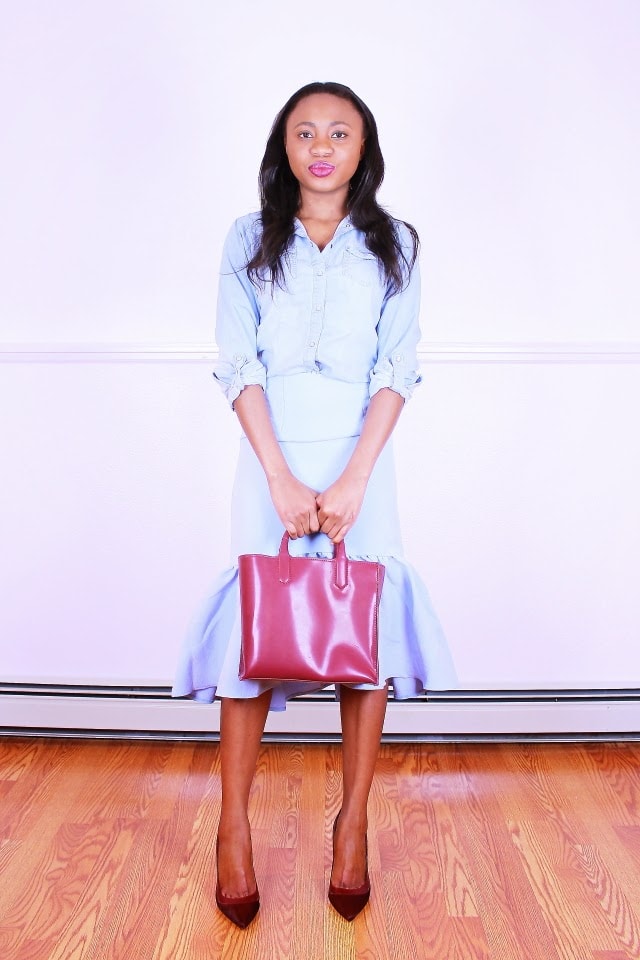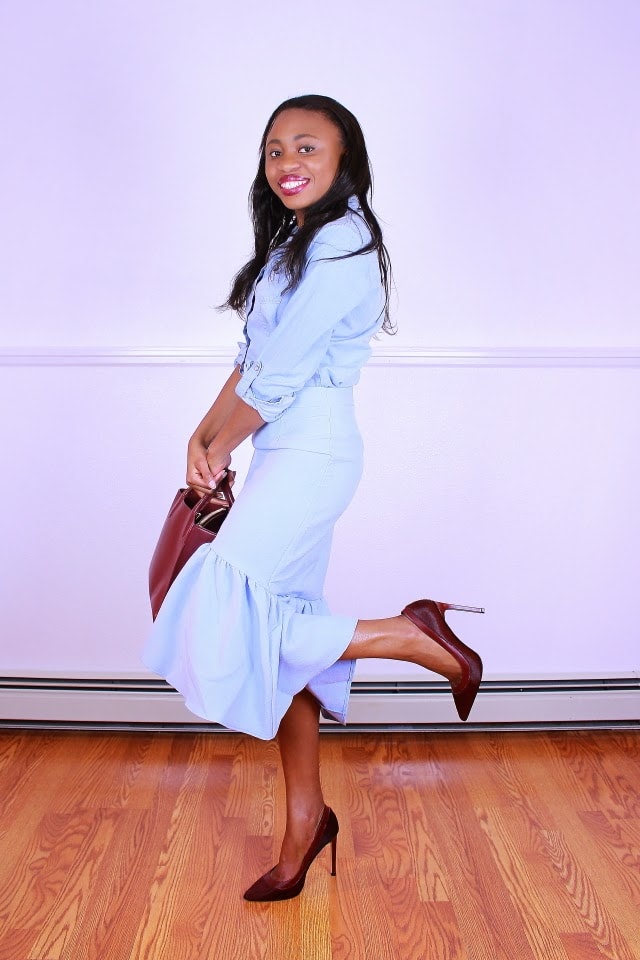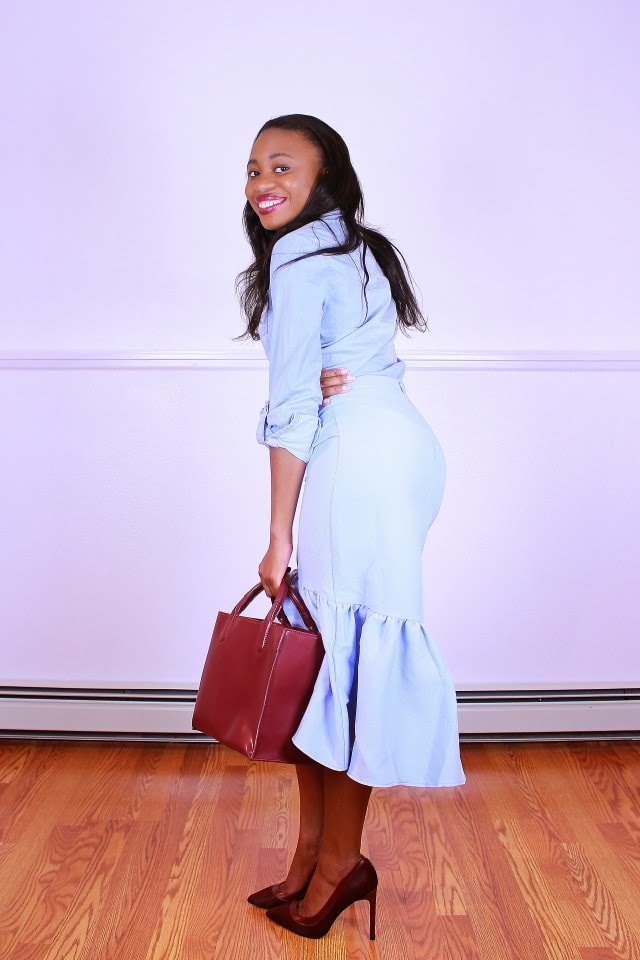 Marsala, a slightly different tone and fancier name for burgundy/oxblood, is this year's Pantone color palette. After purchasing my first marsala jacket from Asos, I knew that I wanted more of this color variation as a stable in my closet (this goes back to my previous post about strategic ways to shop).
For this look, I chose to pair this bold & sexy marsala leather pumps and a matching structured mini shopper with more neutral tones; a textured peplum skirt and similar tone chambray shirt. I even dug out a matching lipstick to go with the look 🙂 In this post, I've shown you have to avoid being too matchy-matchy by mixing different textures (calf hair pumps, textured peplum skirt, patent leather purse, and chambray with a denim feel) in one look. Want more? Check out my Lookbook for previous outfit posts and as always, thank you so much for stopping by.
Bottom || Asos peplum skirt $28, alternative $25 |
Shoes || Ava & Aiden calf hair leather pumps $39 |
Purse || Zara (sold out), alternative $60, alternative $60 |
Top || Chambray skirt (old), alternative $15, alternative $18 |
---