This post may contain affiliate links which means I will get a commission if you make a purchase at no additional cost to you. As an Amazon Associate I earn from qualifying purchases. Please read my disclosure for details.
Happy Friday friends!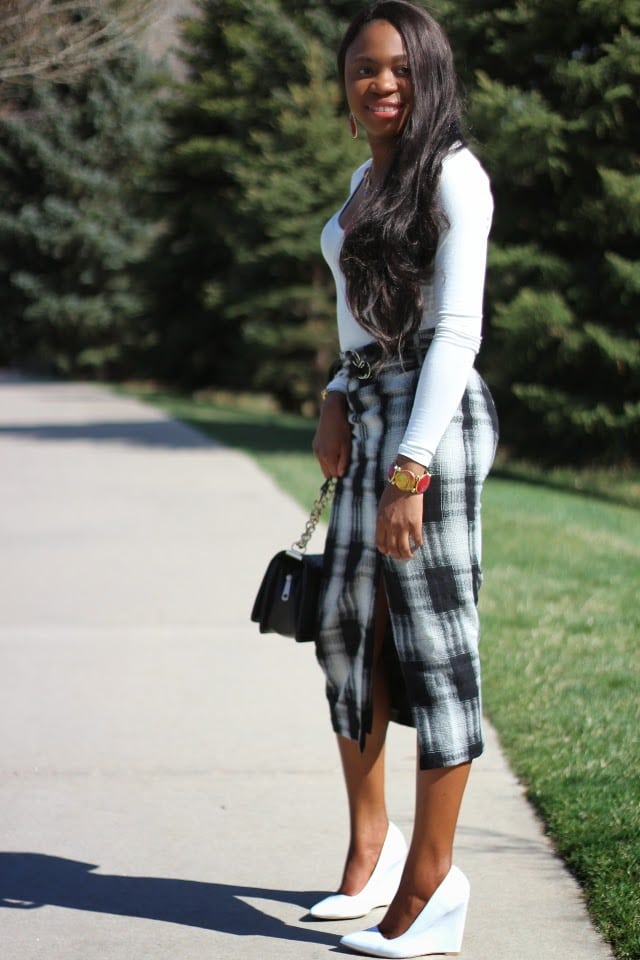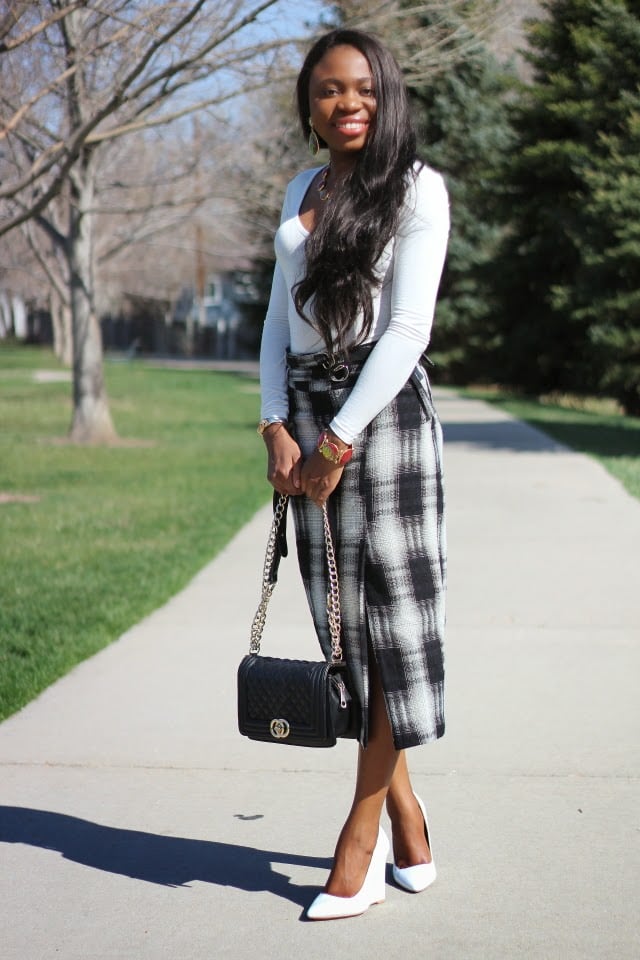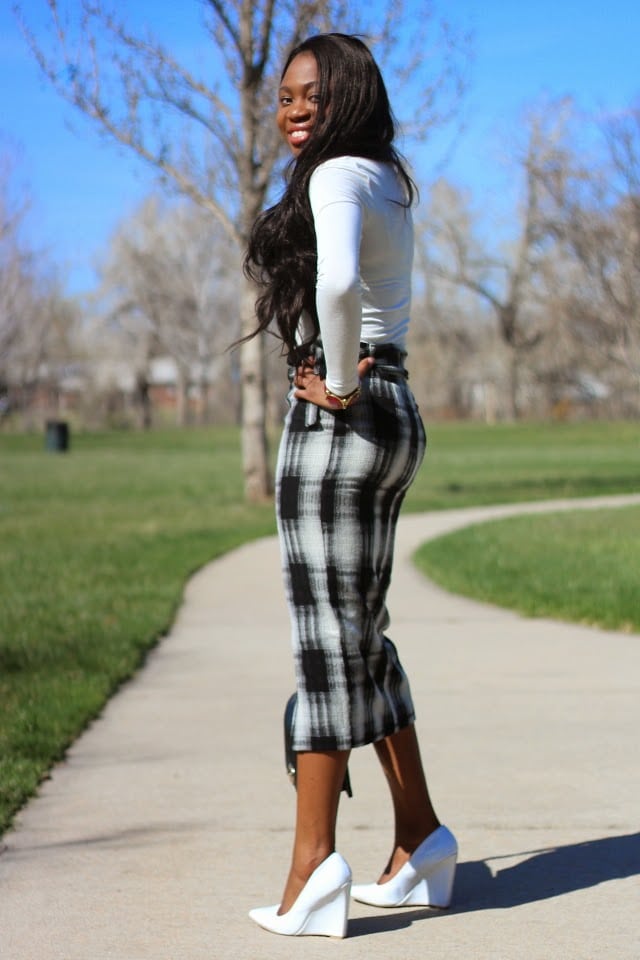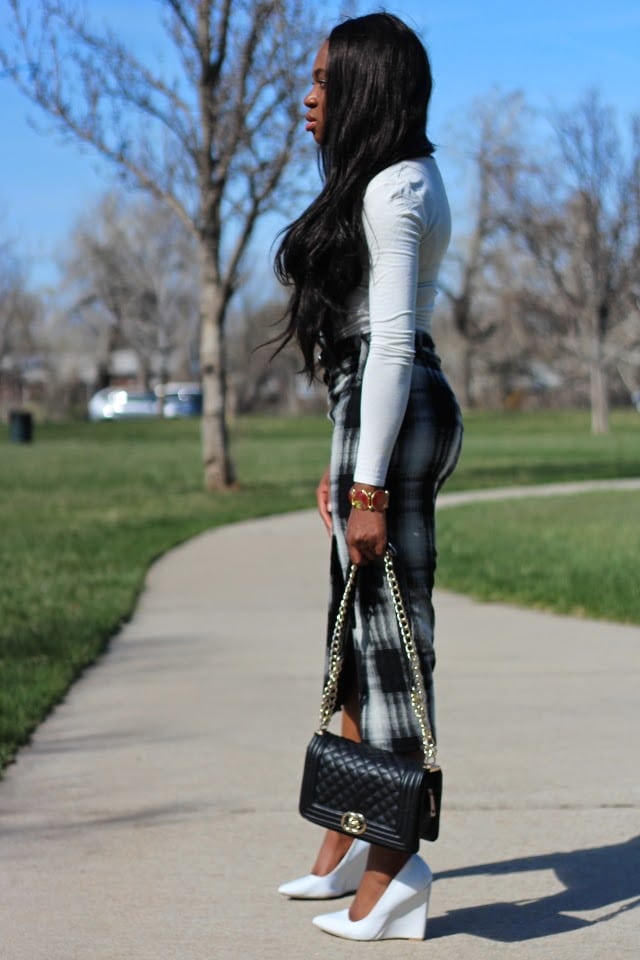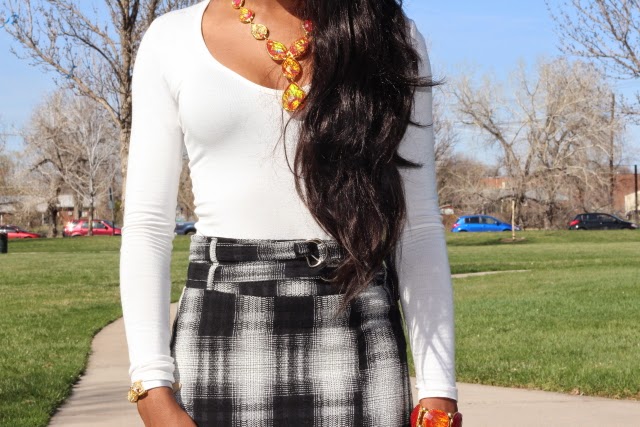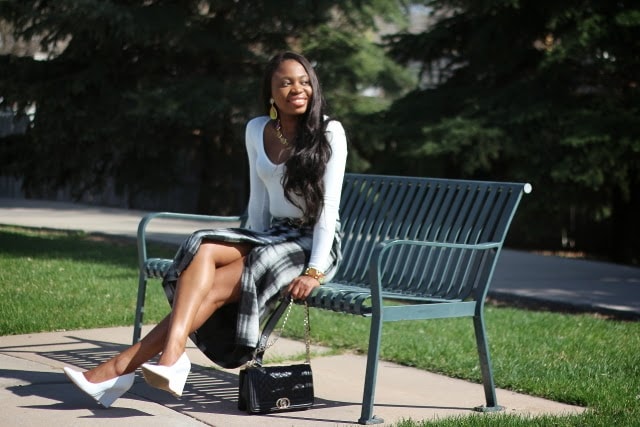 Welcome to a new month! Amidst the chaos of visiting home for only 3 days for my sister's wedding, I was able to complete the last week of my pharmacy didactic rotations. I am glad that the end of this phase is finally within arm's reach and I cannot be more thankful to God. When I get a little tired or worn down, I find that putting on a pair of heels to work is the perfect boost to my day. I wore this check-print skirt paired with a long-sleeve bodysuit and iridescent jewelries just before my trip to Nigeria (pictures to come). I chose monotone colors for a dressed-down appeal to work. Feel free to check out my LOOKBOOK for previous outfit posts and SHOP to get affordable purchasing ideas. As always, thank you so much for stopping by and I'll be in touch with you soon.
Jewelry || Amrita Singh (old), alternative $40, alternative $20, alternative $20 |
Shoes || White patent wedge $6, alternative $60, alternative color $60 |
Purse || Thrifted. alternative $56, alternative $47, alternative $38 |
Bottom || Asos check skirt $25, alternative $17, alternative $16 |
Top || Boohoo bodysuit $16, alternative $16, alternative $20 |
Extensions C/O || Evawigs Brazilian straight hair |
{Boohoo 20% off: TOP20 | Amrita Singh 50% off: MOM2014}
---