Happy Tuesday everyone!!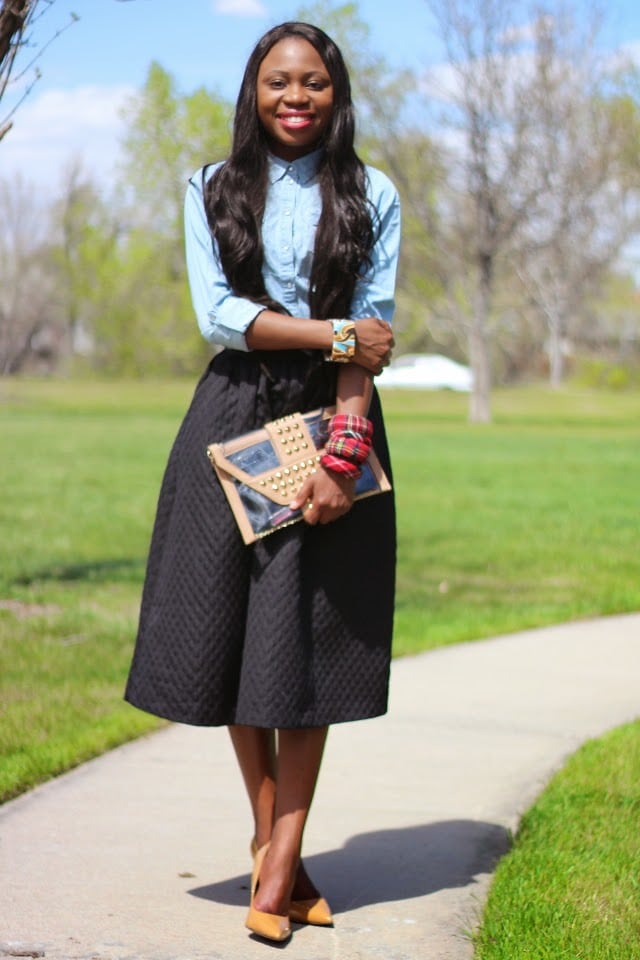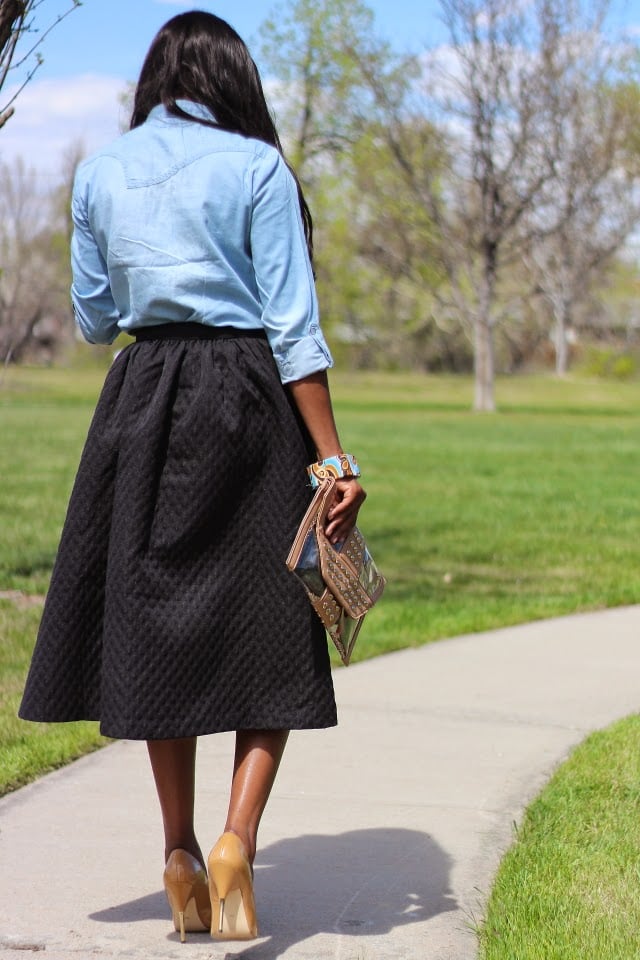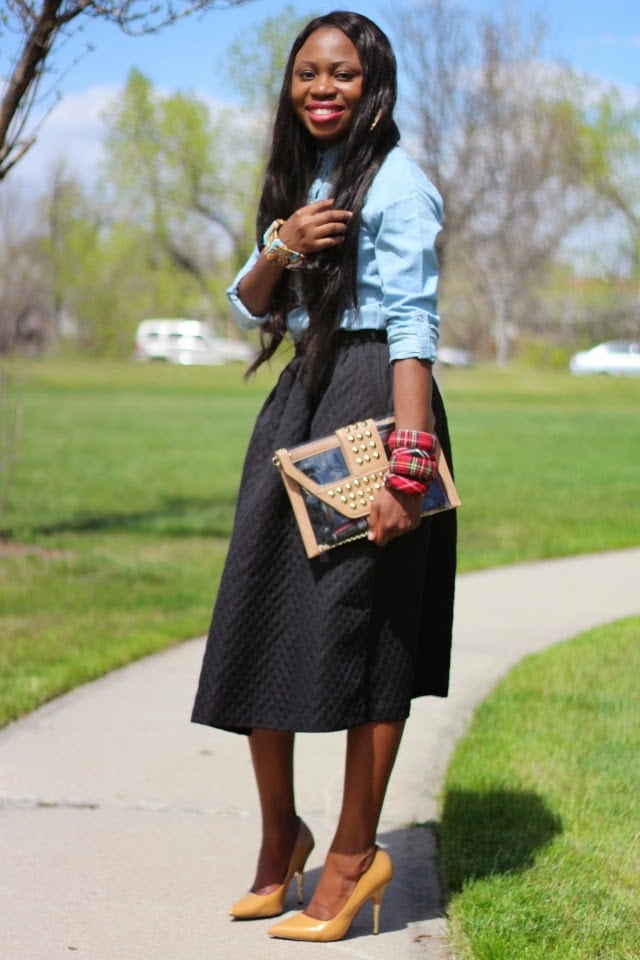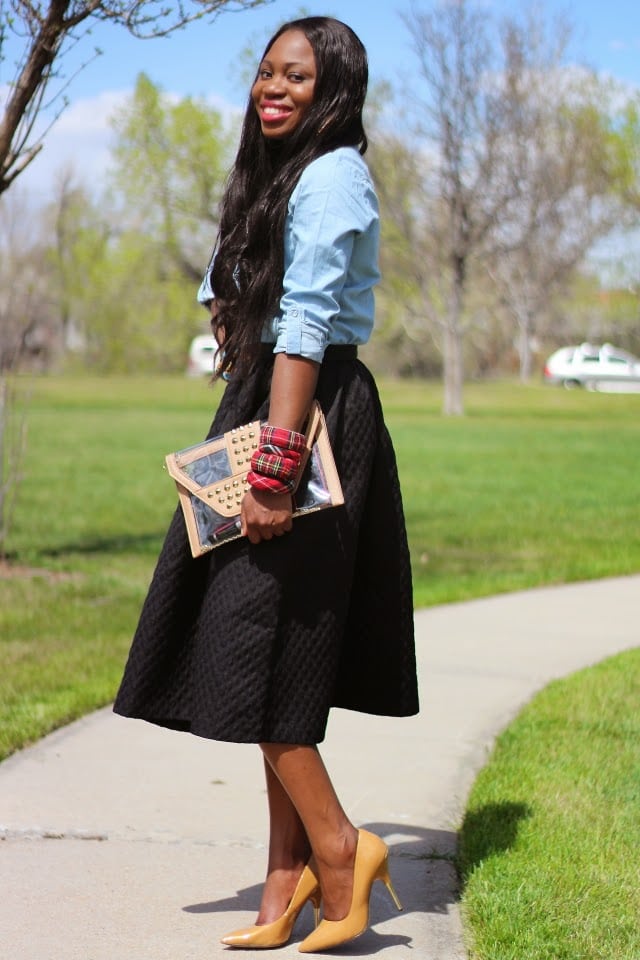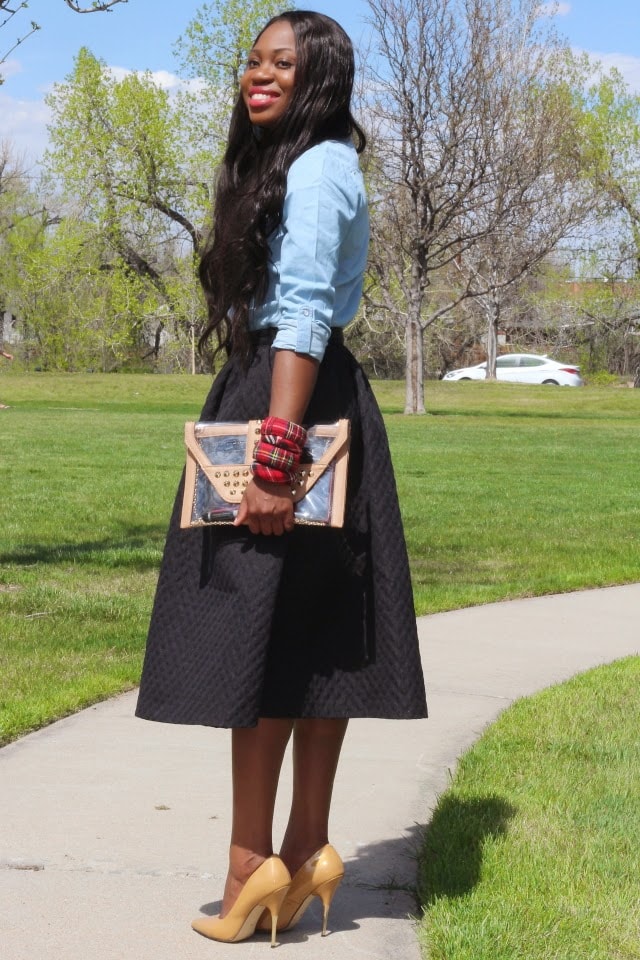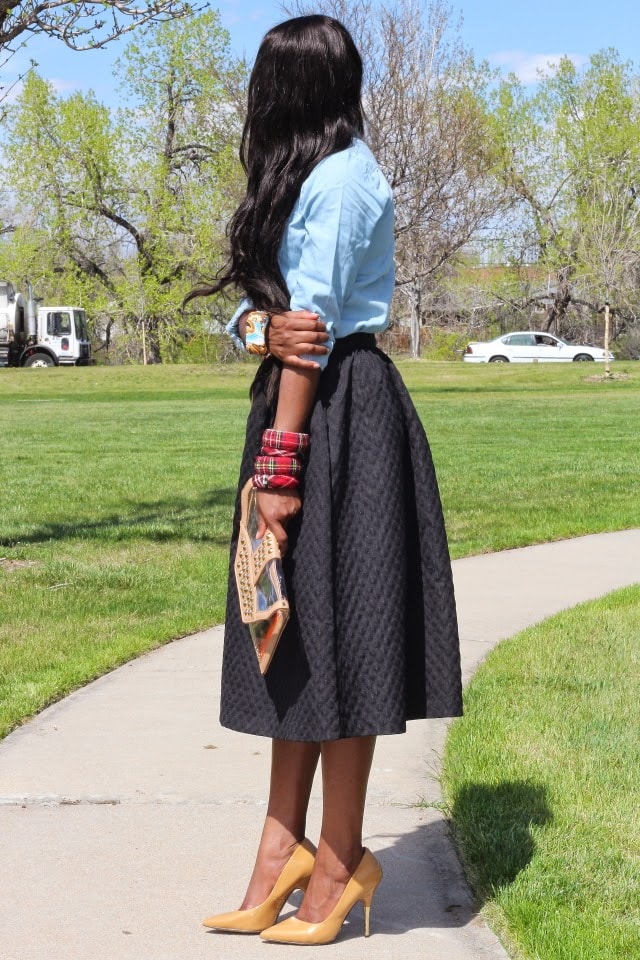 If you're still in school, you're probably as excited as I am that the semester is finally coming to an end. I have more reason to be happy because I finally get to graduate! I'm stoked to have family and friends travel from far and wide to celebrate my graduation with me. As Spring turns into Summer, I'm glad to be able to wear casual outfits and more pumps. For this look, I paired this fitted chambray shirt from
Hoodboyz
, a market leader in the field of online fabric shops for urbanwear, streetwear and fashionwear of self-produced and self-designed house brands as Hoodboyz Hood Star, Hoodbabes and Mardini, as well as branded goods and accessories from many well-known manufacturers with a full
midi skirt
and
nude pumps
– simple, chic and a nice blend of color great to give a jump start to a week. Loving my hair? Me too! I'll have more details on the hair soon. Feel free to check out my
LOOKBOOK
for previous outfit posts and SHOP to get affordable purchasing ideas. As always, thank you so much for stopping by and have a great week.