Good day all!!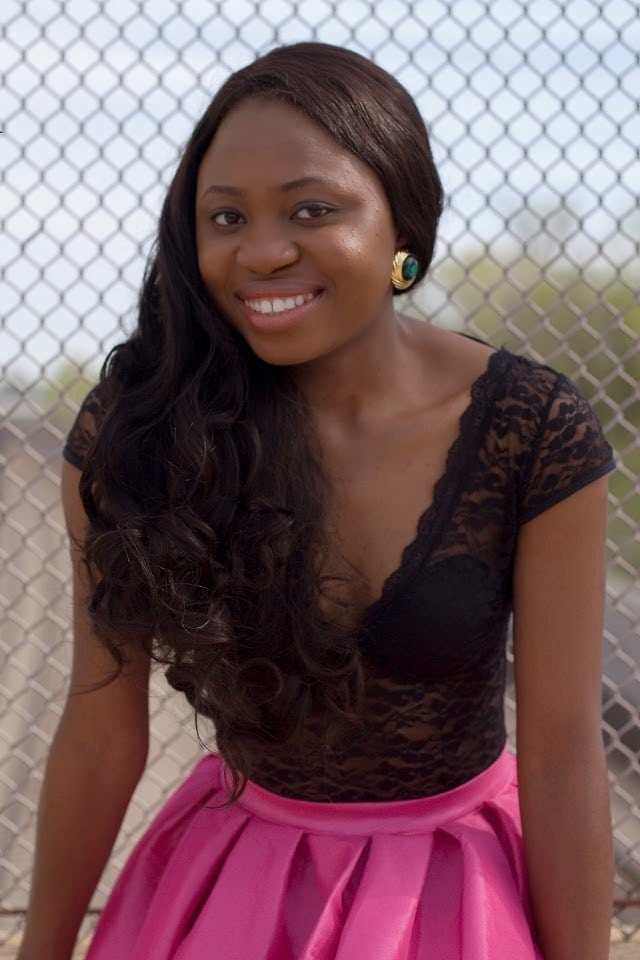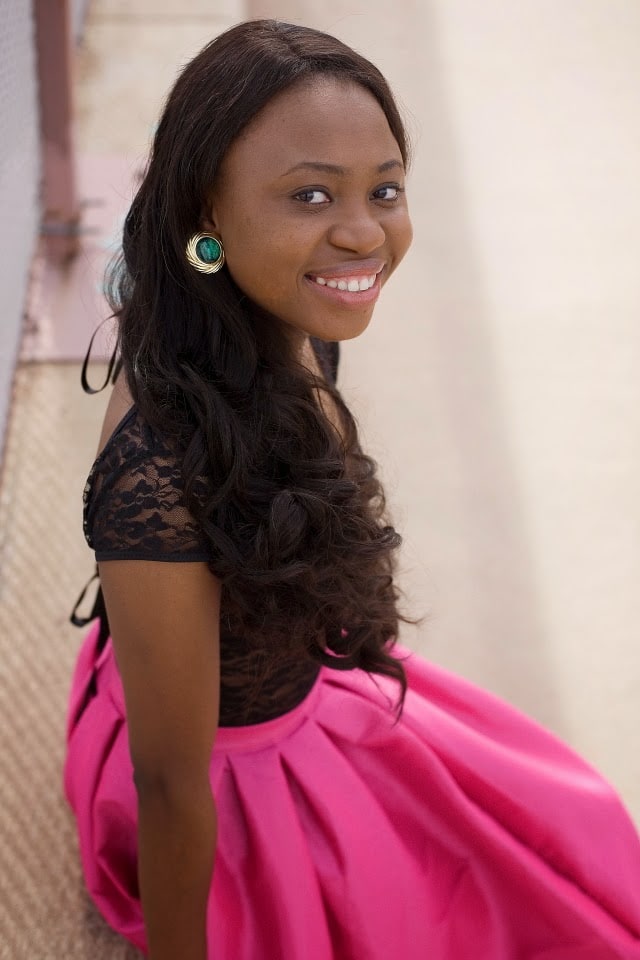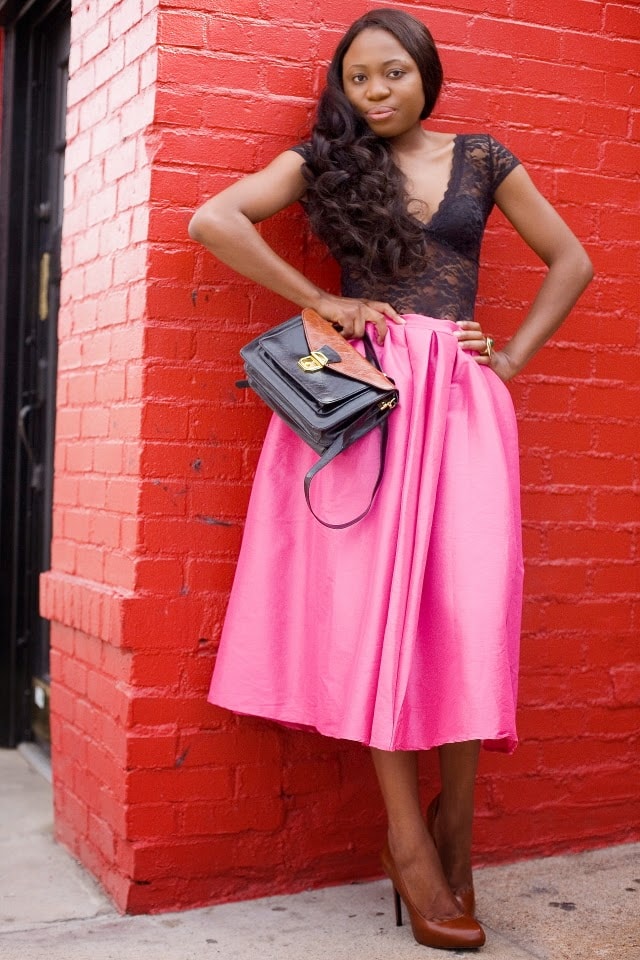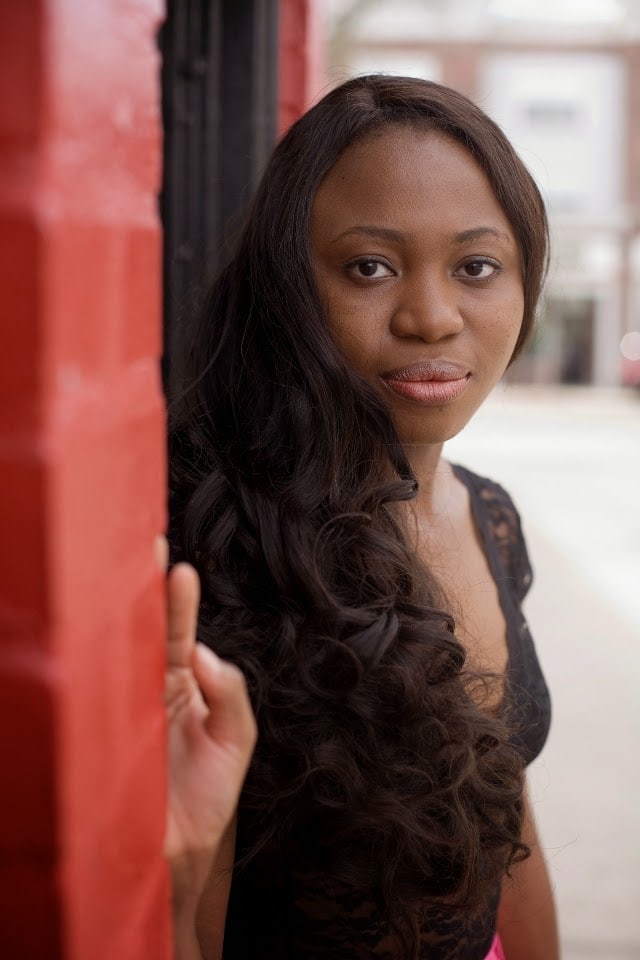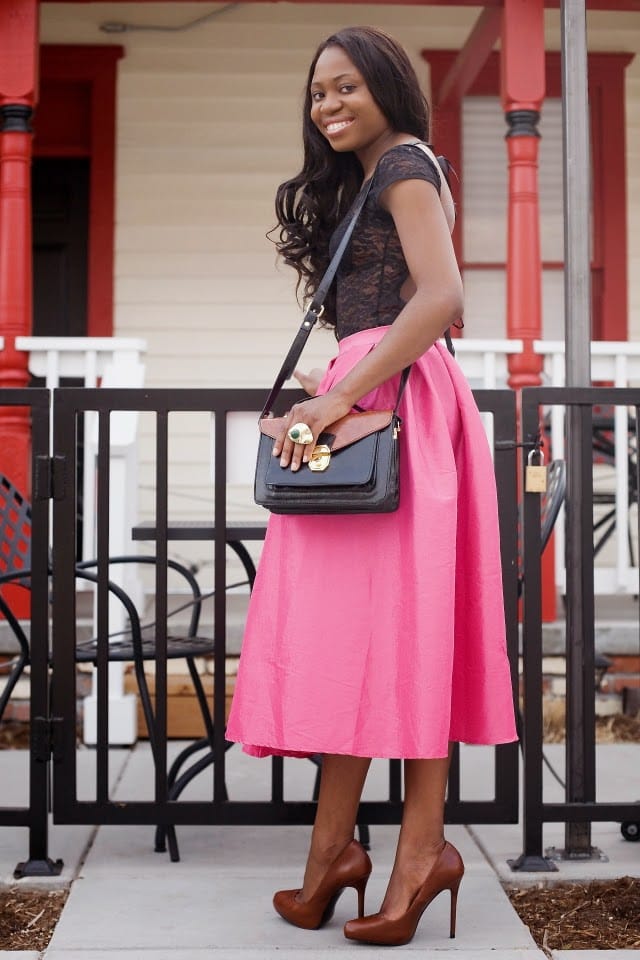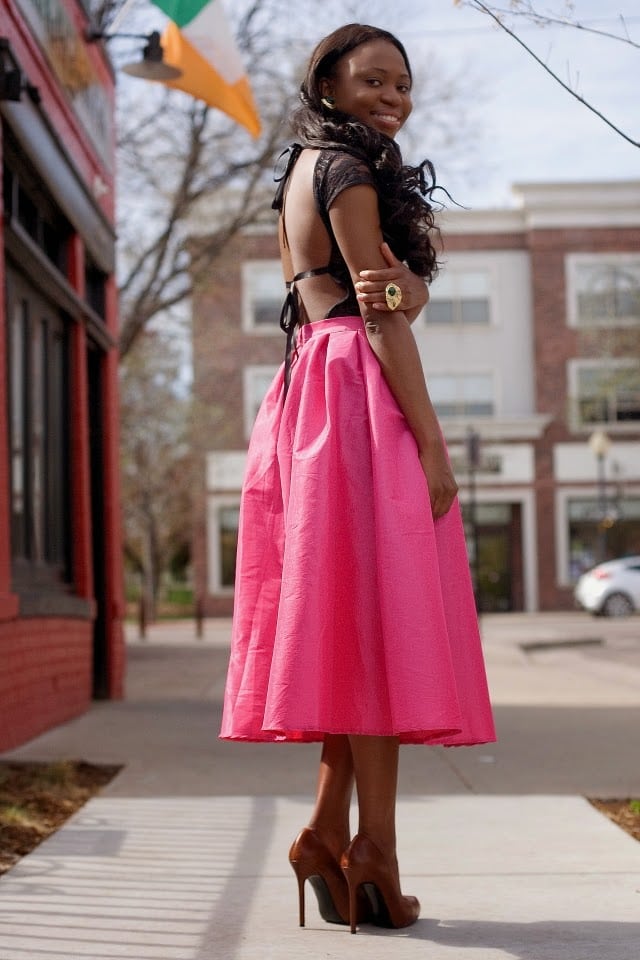 Photos by Dz3creative
The past two weeks have been really busy for me; from a quick trip to Nigeria, back to concluding the last four days of my experiential rotation, to graduation [pictures coming soon]. I apologize for being MIA during this time period. Now that my graduation has come and gone, I am slowly transitioning back to things besides the snow storm currently preventing summer from full bloom. Thinking of bright ideas, I paired this vibrant pink skirt with emerald-colored jewelries and the shooting location was a perfect complement to the look thanks to Dz3creative for scouting out the location.
On to the hair, I've had this silky 3-piece Brazilian virgin hair with hair closure from EvaWigs for close to a month now. I styled this hair differently using bendy rollers to create deep curls and to test how well the hair holds curls because a lot of straight hair can't hold curls but this one lasted for almost three days. You can see another styling option done with a curling wand HERE. Get $20 off your order with code LOUISAMOJE. This is the first time in a long time that I've installed straight hair and I'm loving the versatility – straight, curls, wavy – all an easy breeze. You can view the video review and get details on the hair below. Find EvaWigs on Facebook.
Shoes || Zara court heels (old), alternative $23, alternative $30, alternative $67 |
Purse || Urban Outfitters crossbody bag $54, alternative $50, alternative $39 |
Top || Karmaloop lace bodysuit $12, alternative $15, alternative $16 |
Bottom || Choies full midi skirt $22, alternative $22, alternative $25 |