Blogger Collab: Androgynous + Stripes
This post may contain affiliate links which means I will get a commission if you make a purchase at no additional cost to you. As an Amazon Associate I earn from qualifying purchases. Please read my disclosure for details.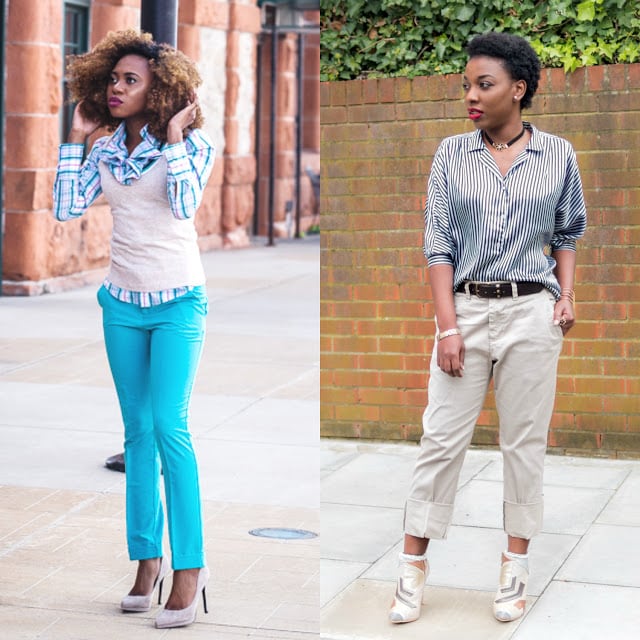 MENSWEAR-INSPIRED LOOK
Hello friends!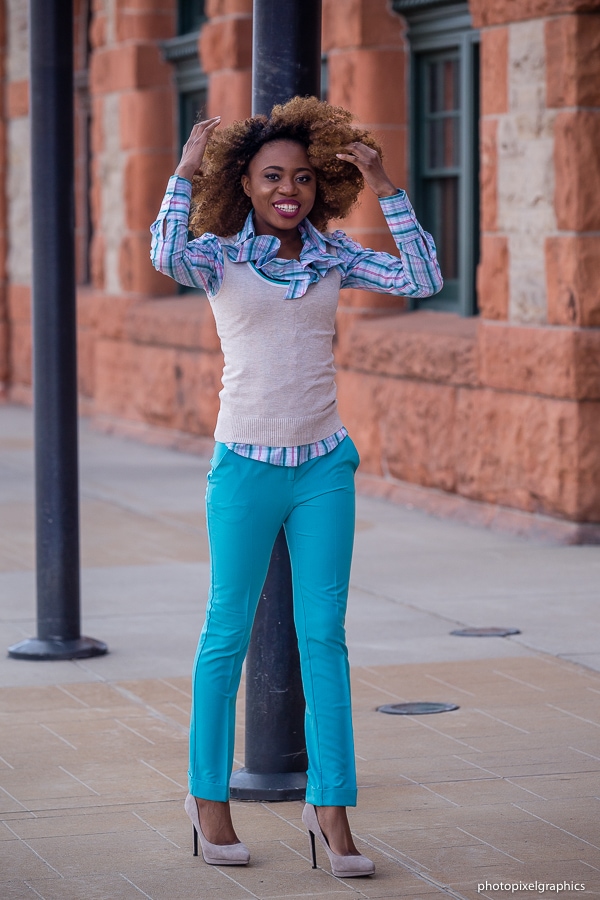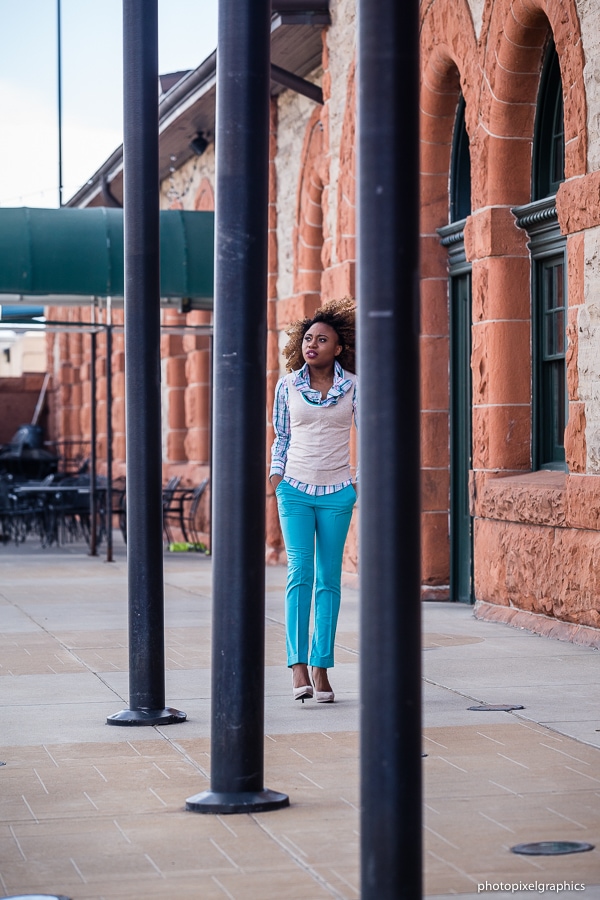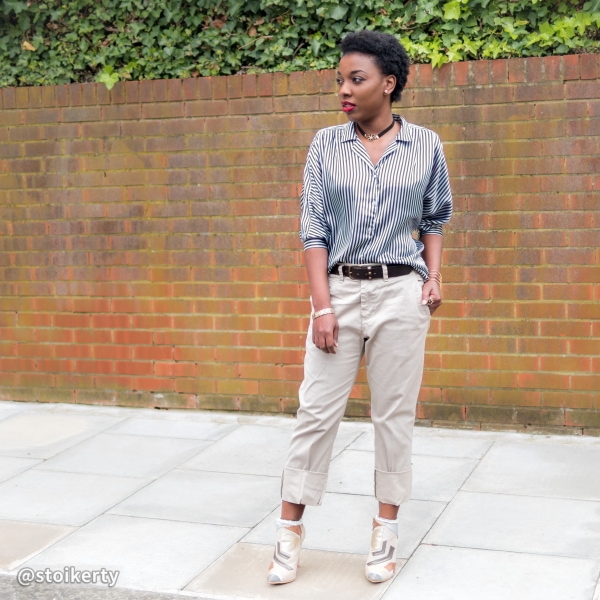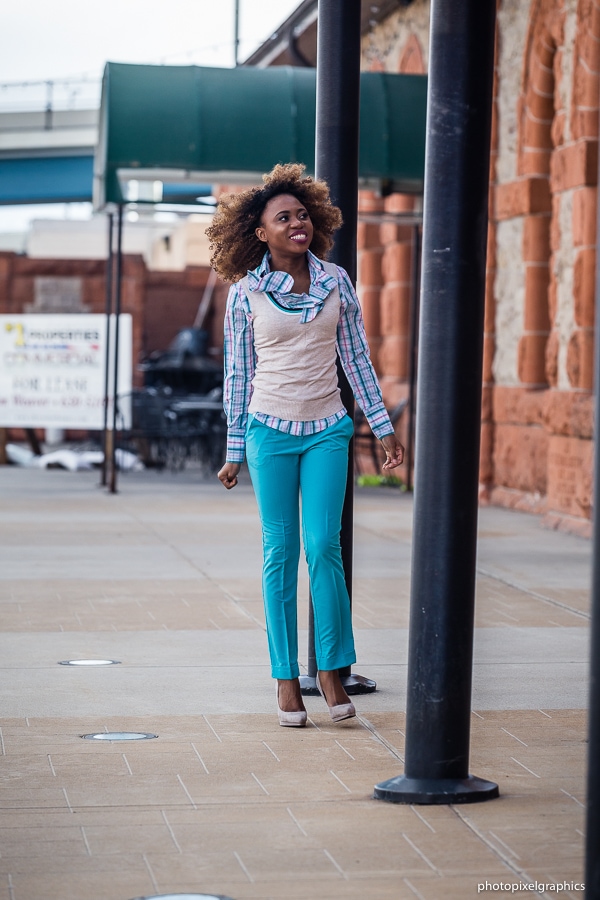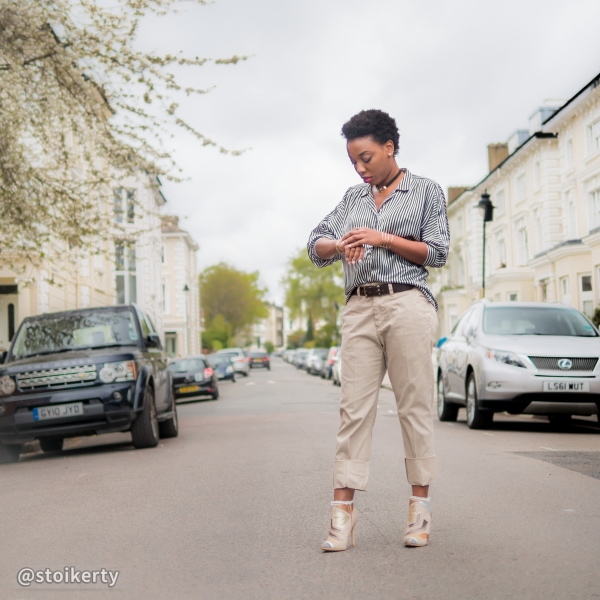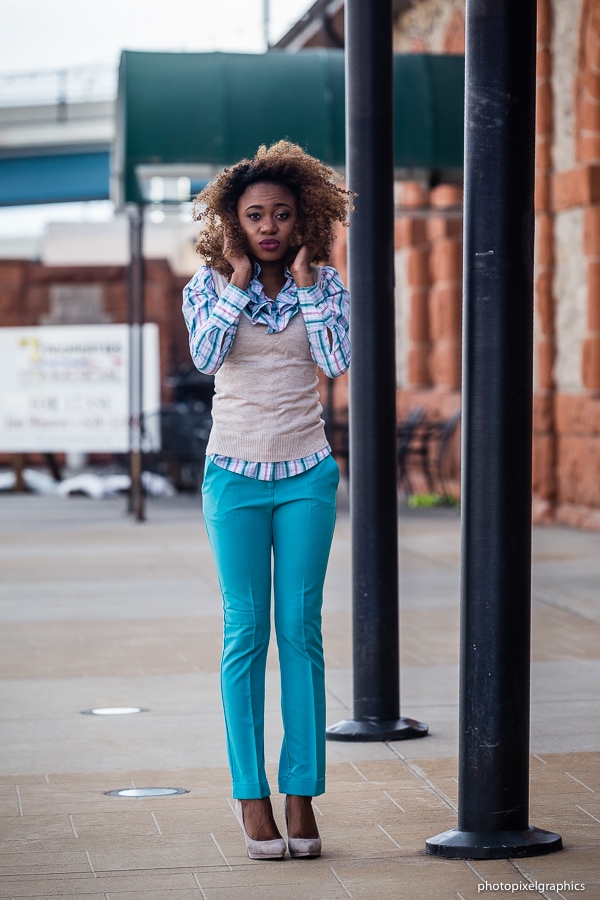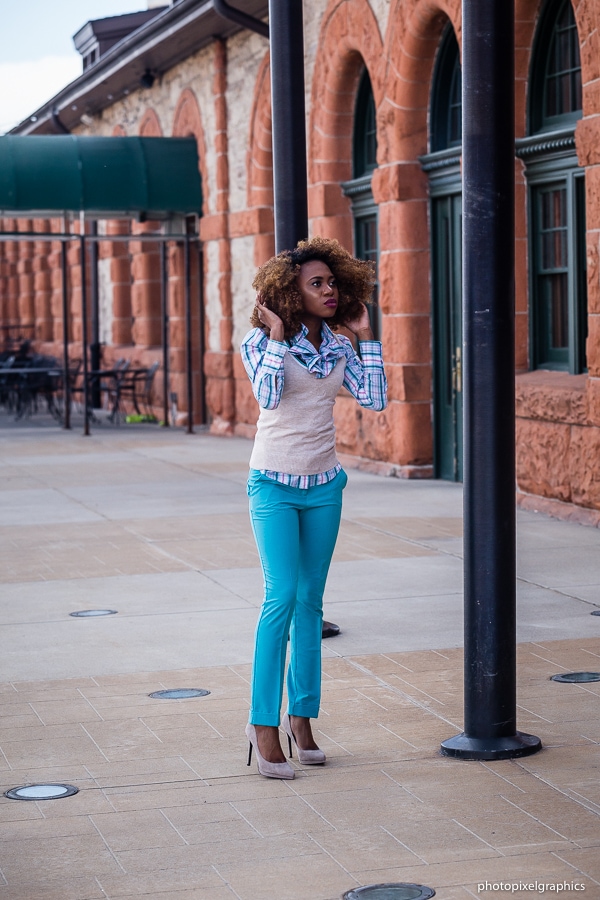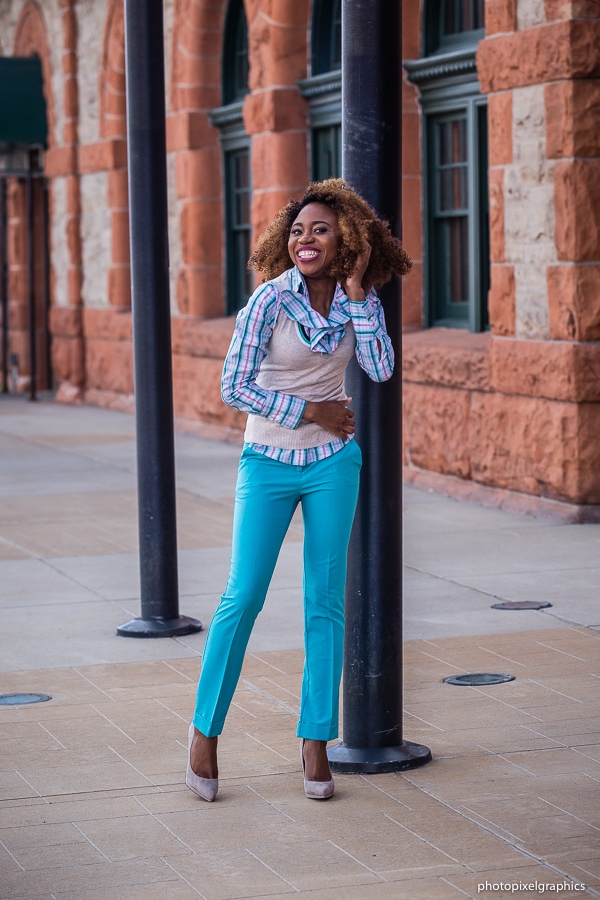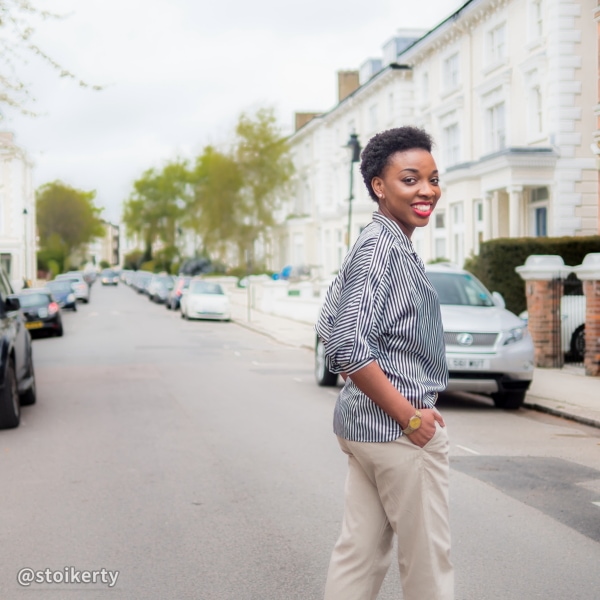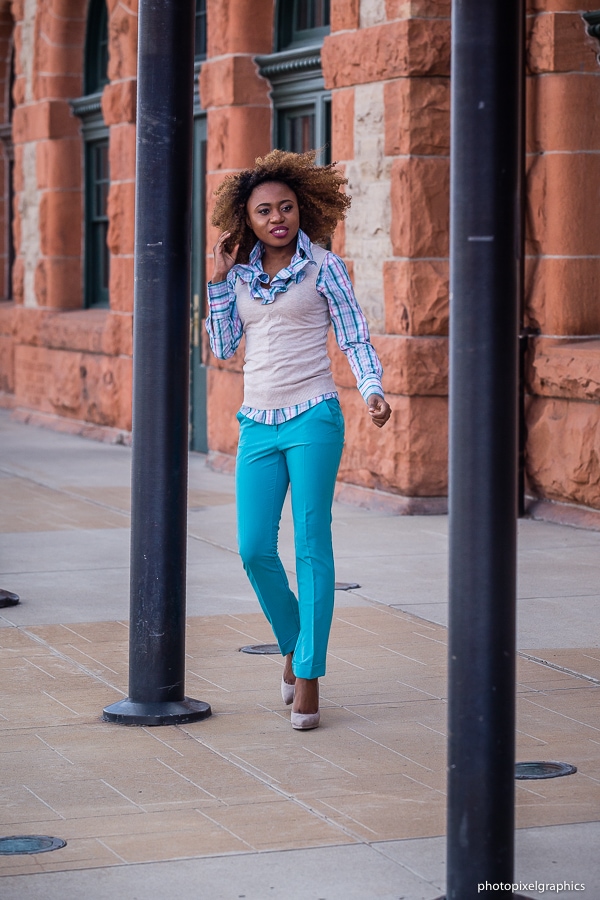 Hope you're having a terrific weekend? I know how you like my blogger collaboration posts. This time it's with a long time high school buddy, Priscillia of Kim-Dave. We've known each other for over a decade! Time needs to seriously slow down. Pricsy, as I call her, is a fashion blogger and a design student living in London. You should definitely check out her store [p.s: I'm in love with the Ekaette dress].
For this collaboration, Priscillia and I decided to work on an androgynous look with stripes, infusing a little bit of masculinity into our outfits. I opted for a sweater vest because I love this style on a man on top of a well-pressed shirt. My love for colors dictated that I picked the most colorful pair of ankle pants I own, which I combined with a ruffled striped shirt, and suede stilettos. Pricsy went for a more neutral look. She tucked in a loose-fit striped shirt to define her waist, threw on her boo's beige pants, and a badass pair of ankle booties. I also love how she accessorized with jewelry pieces (I need that choker!). Head on over to Kim-Dave to see the rest of Priscillia's look.
P.S: Ignore my funny faces, the wind and I were having a serious conversation. And don't be a stranger, find me on Facebook, Instagram, and Snapchat. If you're interested in doing a blogger collaboration with me let me know here. Have you entered my giveaway? Do so below. As always, thank you so much for stopping by and I'll be in touch with you soon.
I am wearing:

Priscillia is wearing:

Sasha ankle bootie (here)