Boriah Clothiers: Aso Oke skirt + Backless bodysuit
This post may contain affiliate links which means I will get a commission if you make a purchase at no additional cost to you. As an Amazon Associate I earn from qualifying purchases. Please read my disclosure for details.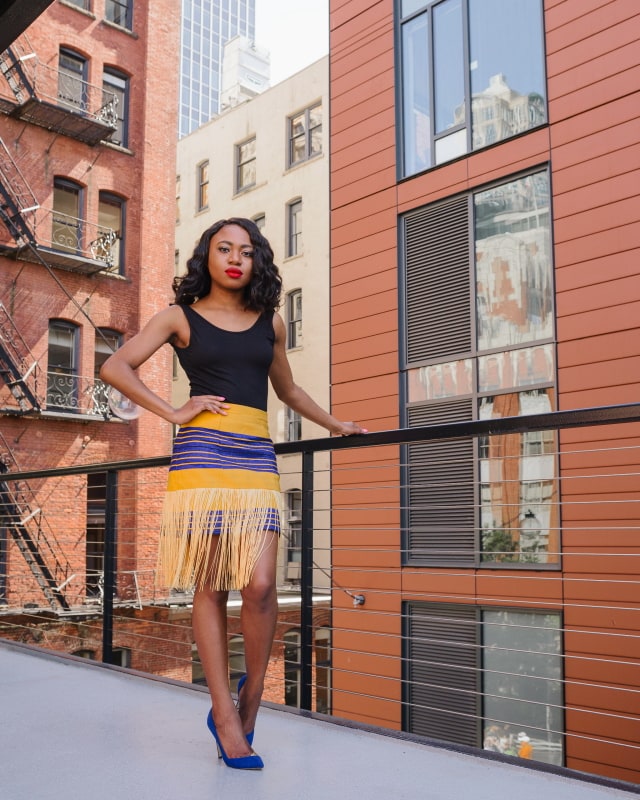 Hello gorgeous!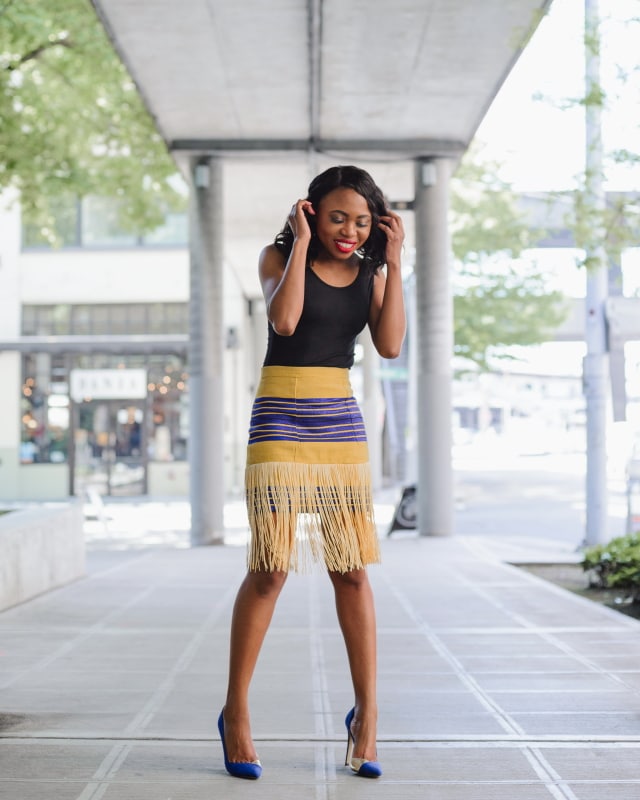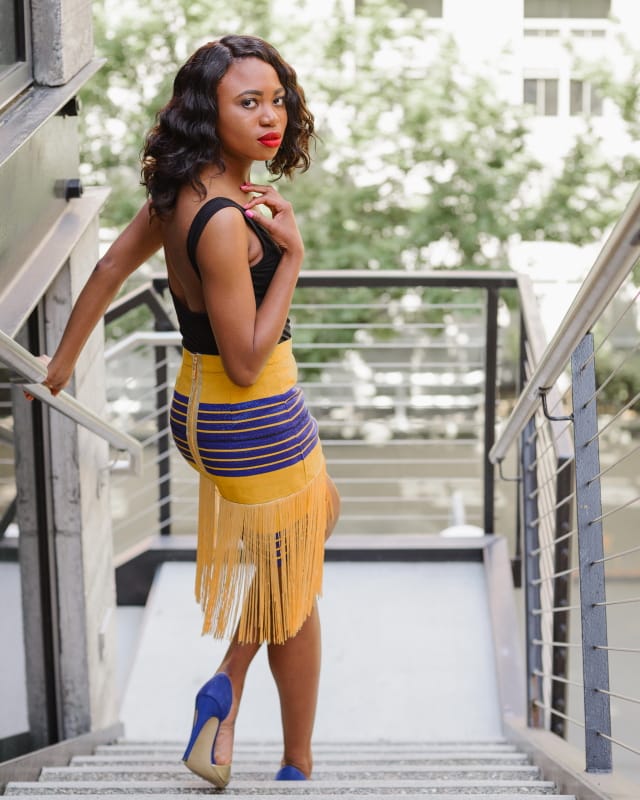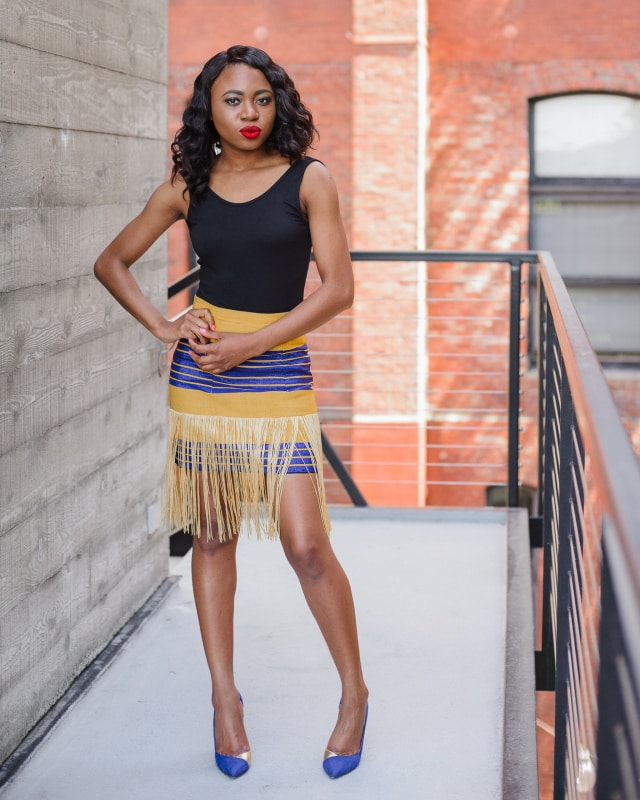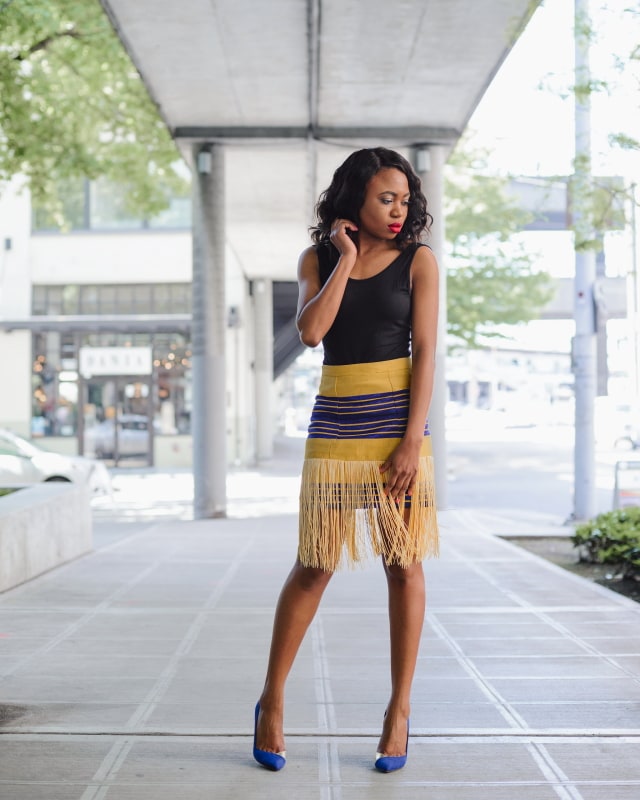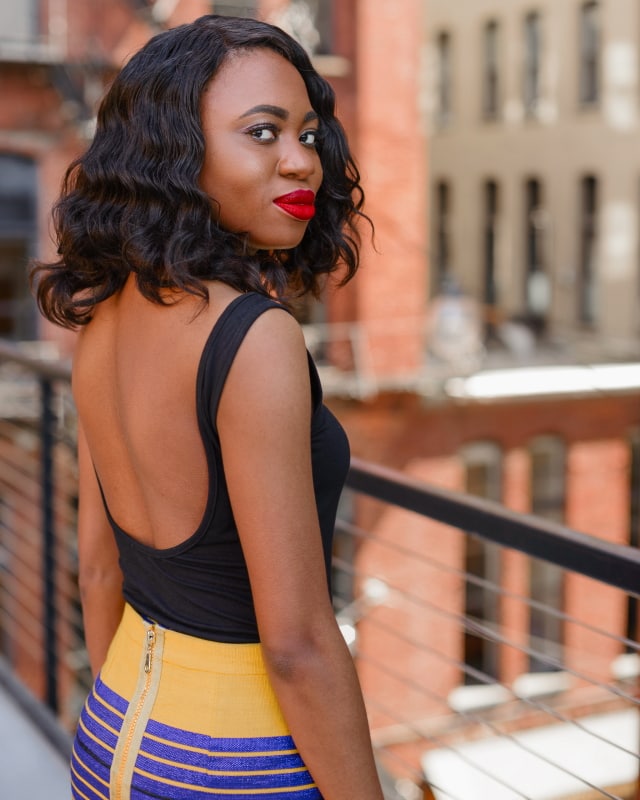 Please allow me one moment to brag about this amazing Aso Oke fringe skirt custom-made by my sister. Yes, my lovely sister, Grace 🙂 If you're not familiar with aso oke, it is a thick, woven fabric that is hand-loomed by the Yoruba's of Nigeria. Is it ironic that aso oke means top cloth and Grace made a bottom with fringe out of it? Whatever I need, she delivers! For example, I told her I wanted a linen pantsuit that I could mix and match with other pieces in my closet and that was not overly "tribal" so I don't get long stares from people. She nailed it (see the pantsuit here).
Before you get tempted to call me a lucky girl, just know she charges me for every piece of clothing she custom makes for me. With the quality craftsmanship and uniqueness of this skirt, you bet I'm very happy parting with a few dollars for such a stellar piece. Keep your eyes peeled to see my casual take on this fringe skirt. Ok, I'm done bragging. If you're interested in her one-of-a-kind custom-made pieces, shoot her an email [boriahclothiers@gmail.com] and don't forget to tell her I sent you. You can also reach her on Instagram @Boriah Clothiers. As always, thank you so much for stopping by and I'll be in touch with you soon.
You may like these looks: HERE | HERE
Shoes || (old) Lastcall $63 | GoJane $27 |
Bodysuit || (old) Boohoo $20 | Boohoo $14 |
Aso oke skirt || custom-made by Boriah Clothiers |
Photos by Stephen Klise Photography