Green: Bodycon dress + Lapel vest
This post may contain affiliate links which means I will get a commission if you make a purchase at no additional cost to you. As an Amazon Associate I earn from qualifying purchases. Please read my disclosure for details.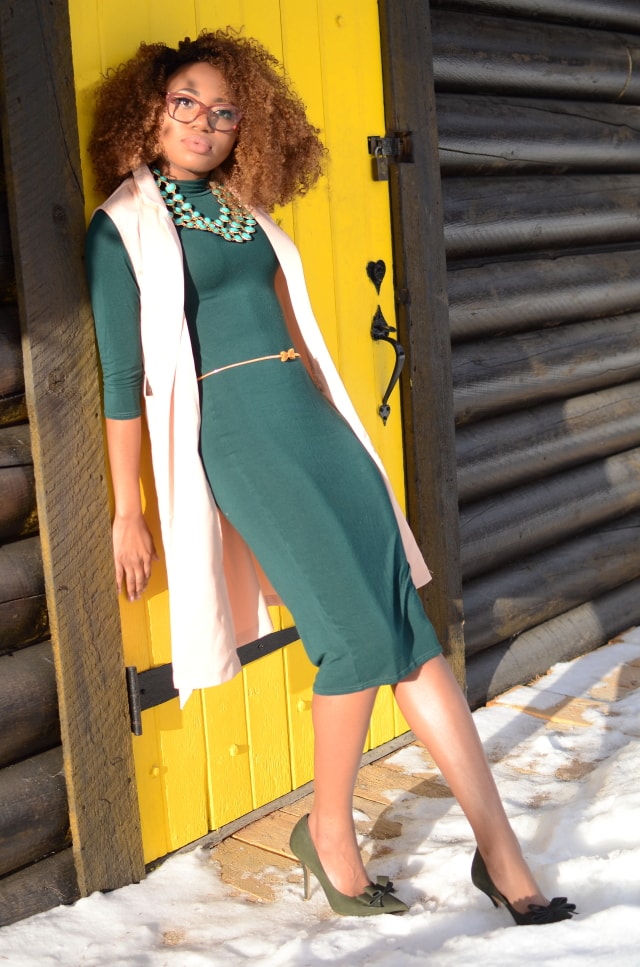 THE BODYCON
Happy Sunday.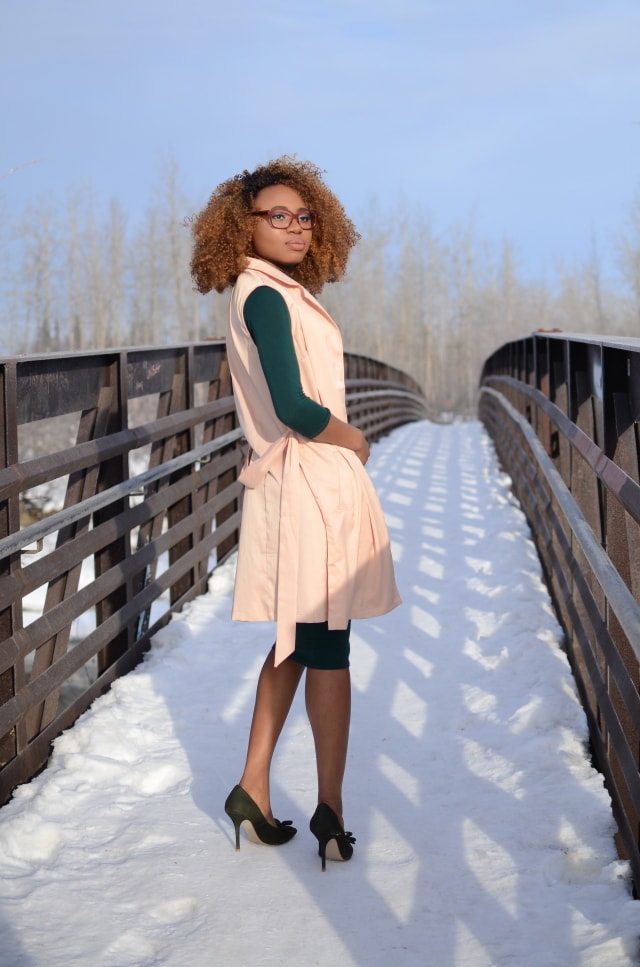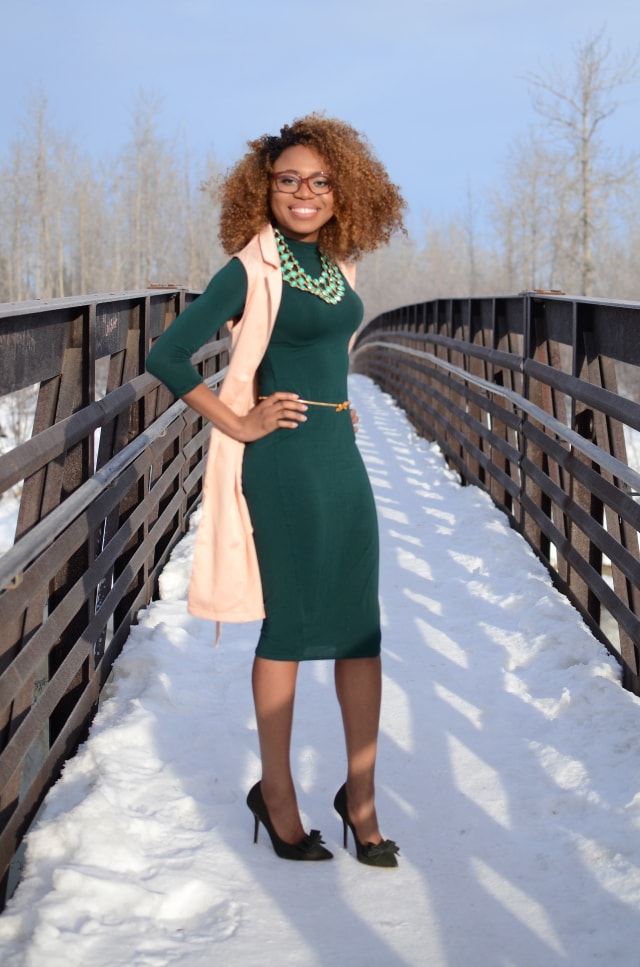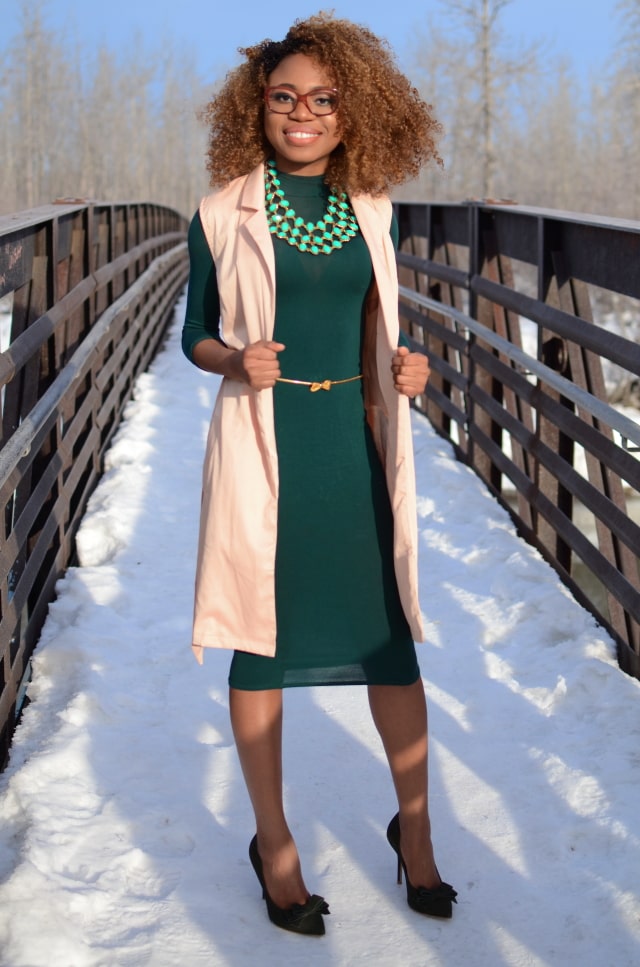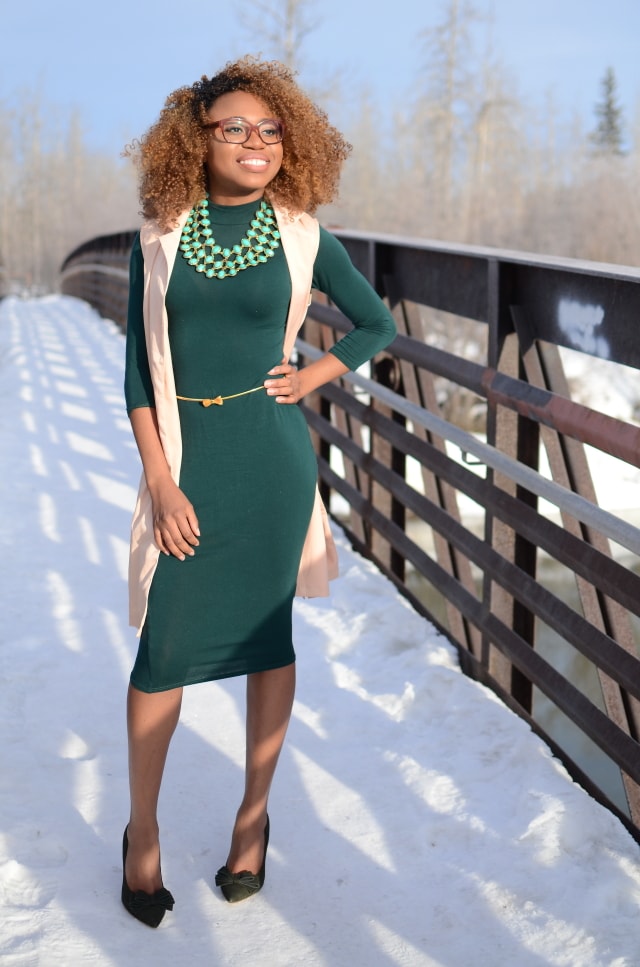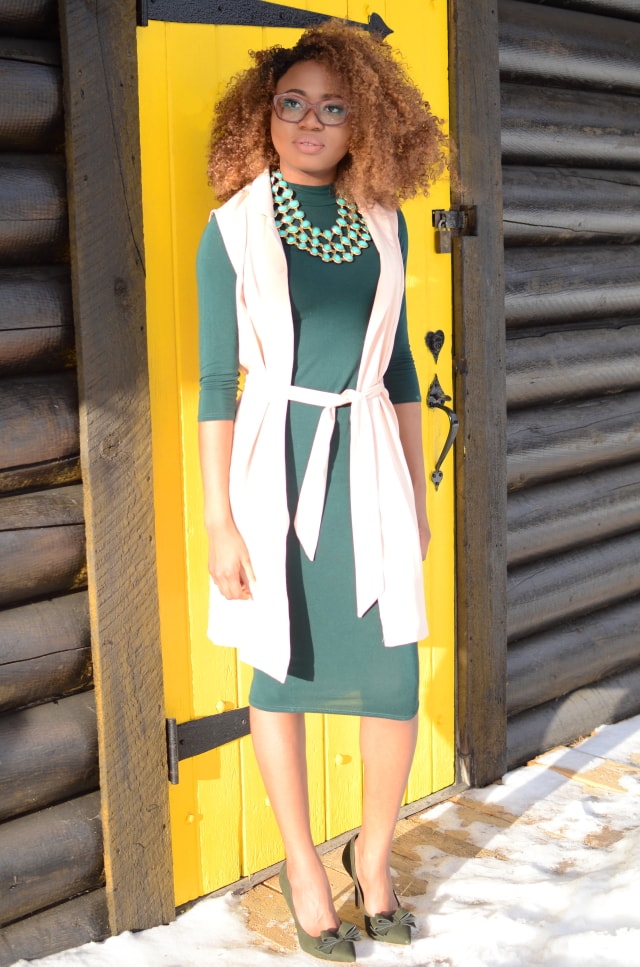 Just a few weeks ago, the ground was white as snow because it was snow. Now I can run around in all my pretty shoes without counting my steps. Although I do wear heels in the winter, I make sure to check how packed the ice is because that'll tell me how slippery/risky walking in heels would be. Beauty is pain, they say.
Previously, I wasn't a big fan of bodycon dresses because they made me more self-aware of the things that I did not like about my body. I now embrace them because part of loving me includes loving every bit of myself including my perfections and imperfections. Kept this look simple by pairing a turtleneck midi bodycon dress and a lapel vest as a layer. Nerdy clear lens paired with my tried-and-true suede bow pumps gave the look a spin. And let us not forget the stunning multi-layer reversible bib necklace, mais oui! Have a wonderful week and thank you for reading.
Necklace || Amrita Singh $150 |
Amazon
$70 |