Layers: Loose coat + Sequin pumps
This post may contain affiliate links which means I will get a commission if you make a purchase at no additional cost to you. As an Amazon Associate I earn from qualifying purchases. Please read my disclosure for details.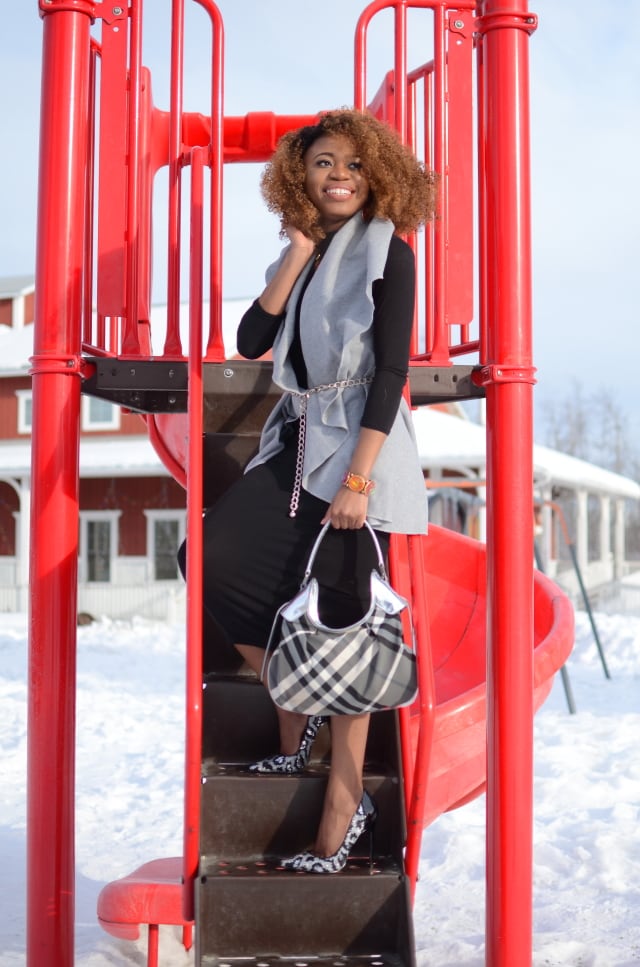 PATTERNS & NEUTRALS
Hi!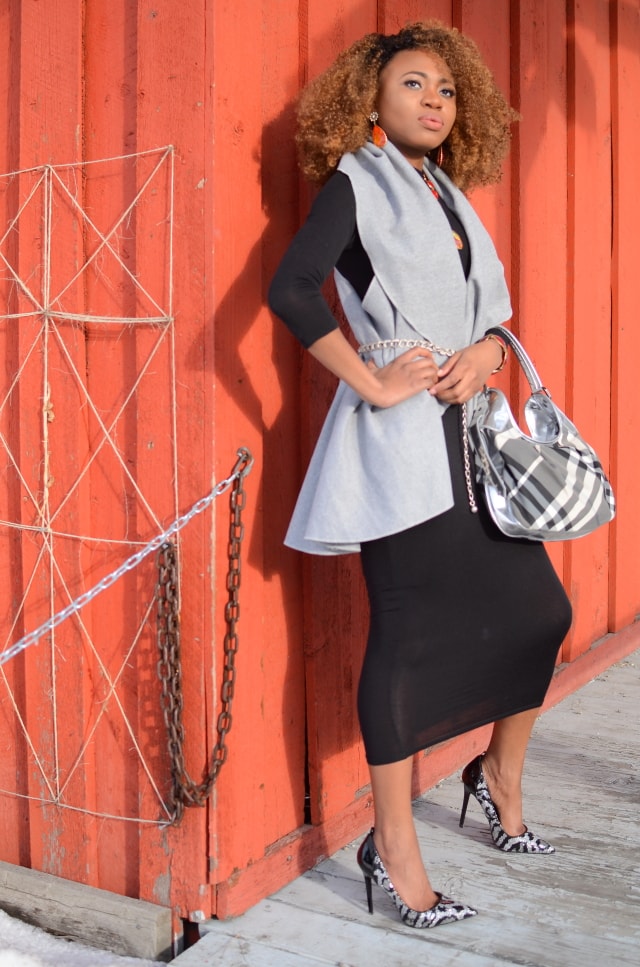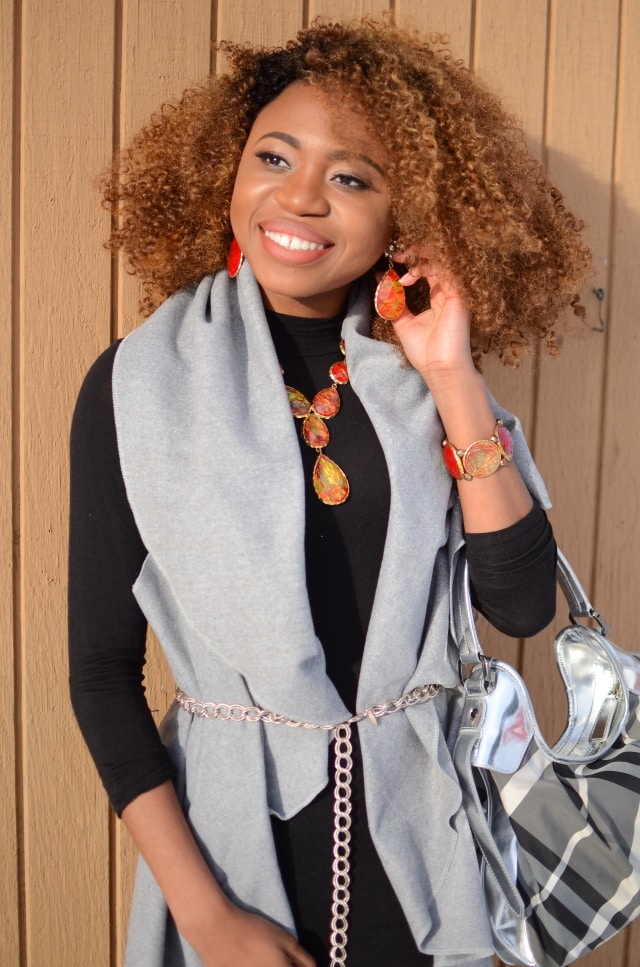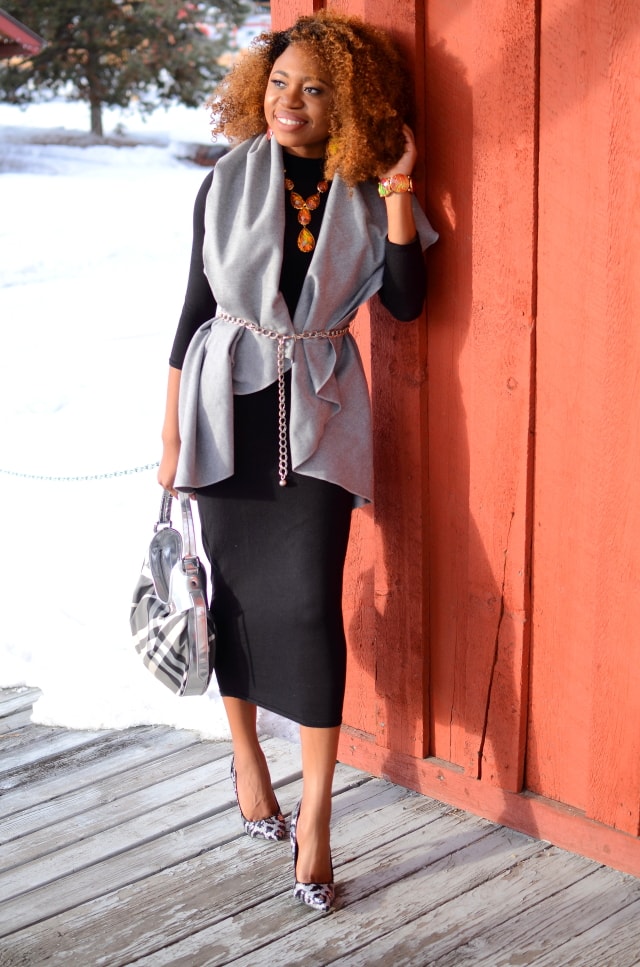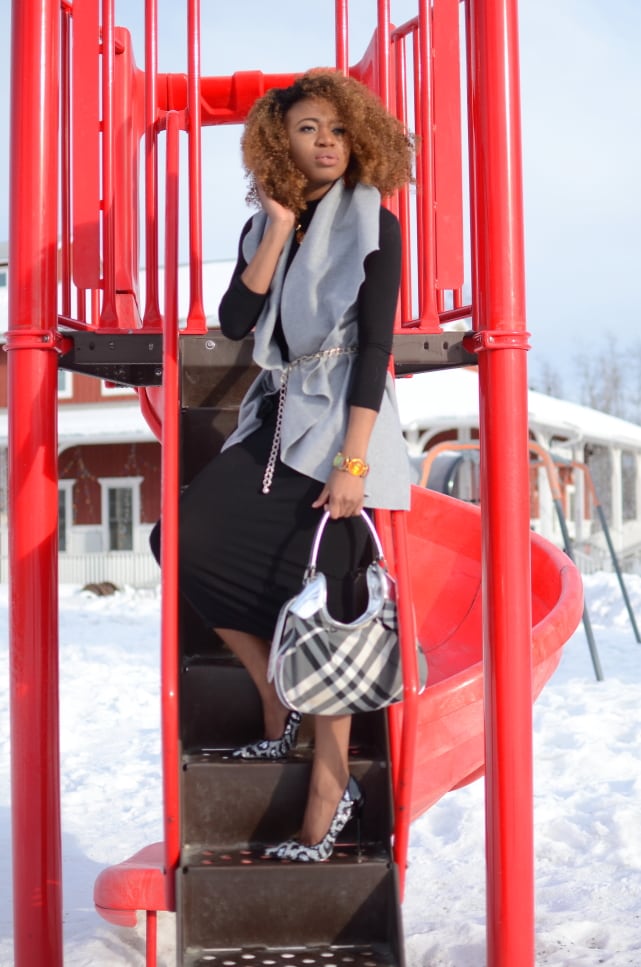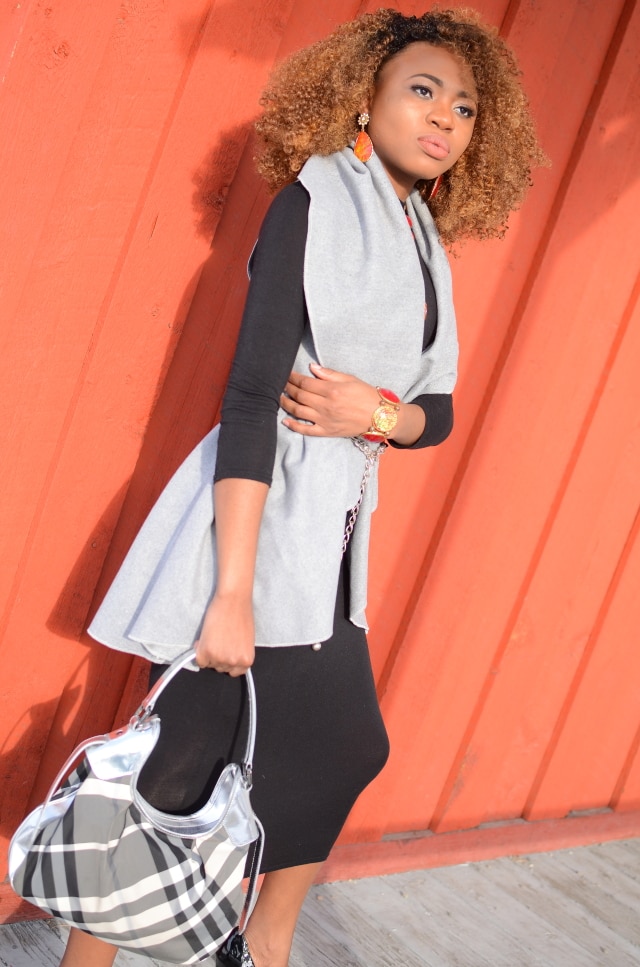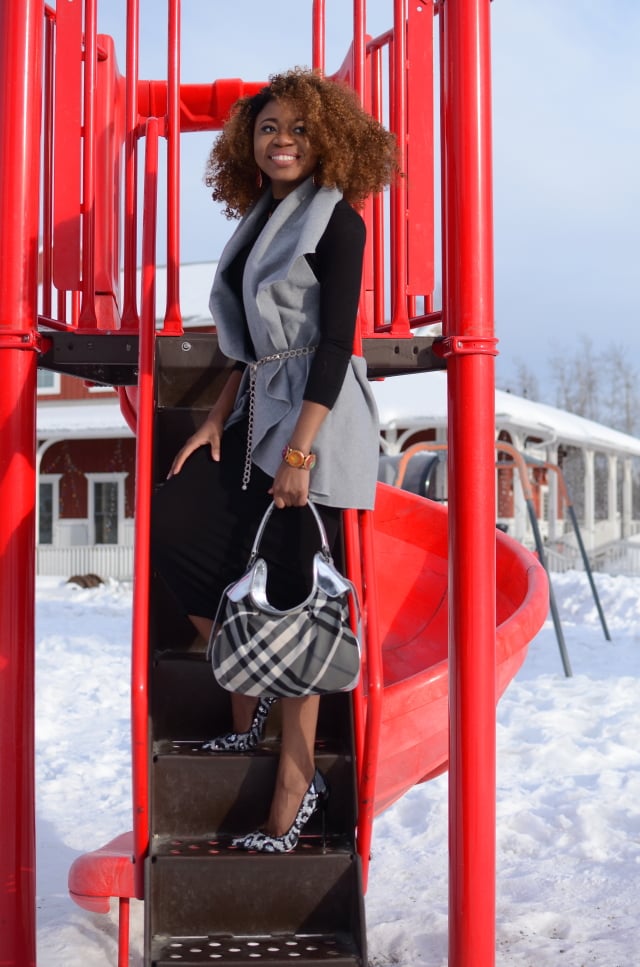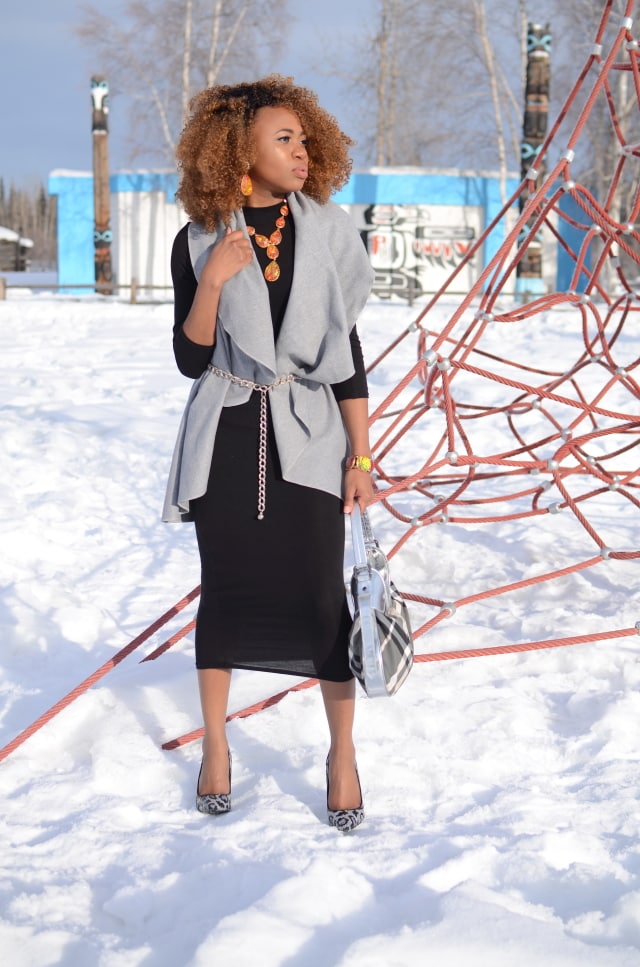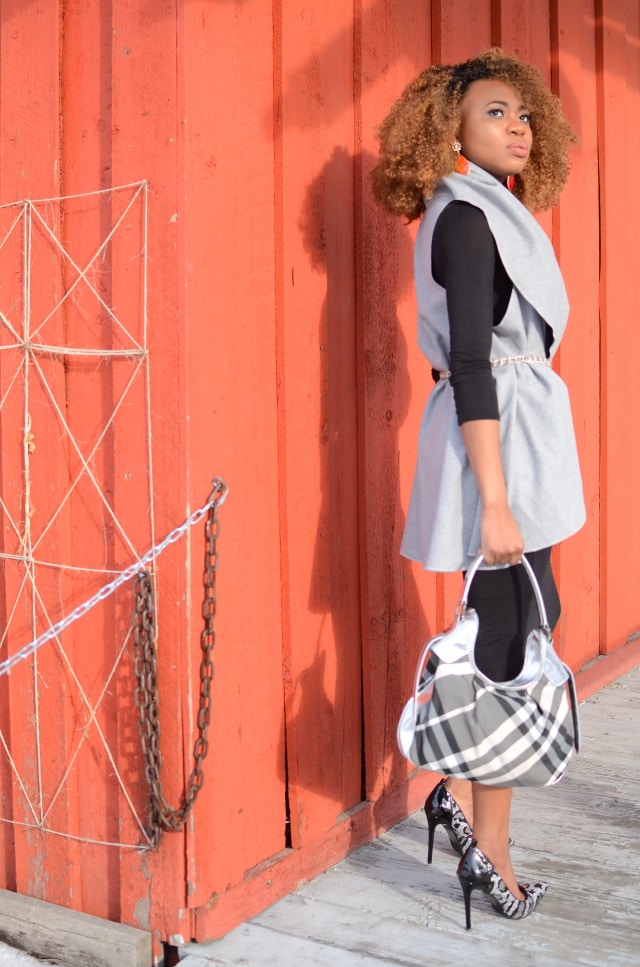 This week we finally hit 60ºF which made me beyond ecstatic. Sadly, I spent most of the day typing up project papers in the library. I am one of those people that is cold 90% of the time and for the first time in a long time, I felt warm and it felt great, haha. This is one of the posts I shot a while ago but only just getting the time to share.
This look was supposed to be an all-neutral (black, white, grey) but I couldn't help it, I'm addicted to colors! So I threw in one of my statement jewelry set from Amrita Singh. Though a little pricey, all my jewelry sets from Amrita Singh have lived up to its quality even through international trips and humidity. Do you remember this label vest? I wore it a little differently in my grey tones post. It's amazing how much wear I have gotten out of this vest. It is also a great layer to conceal that stomach area especially when buffet is on your agenda =)
I love my turtleneck midi bodycon dress from Boohoo. I bought it last summer (still available) and decided to get it in more colors (dark green) because of how great it felt on my skin. I brought the look together by playing with different patterns: leopard and Burberry check. The silver detail of my Burberry purse (similar) and that of my ShoeDazzle sequin pumps were the prefect match for the look. A little daring but definitely not boring.
Speaking of daring, I'll be hosting a 12 week style challenge this summer where we (you + me) will challenge ourselves to step out of our comfort zone with pieces in our closet. Don't forget to sign up for the style challenge to be the first to know when it starts. More information to follow in upcoming posts. Lastly, if you're a fashion blogger interested in a blogger collaboration, please let me know (here). As always, thank you so much for stopping by.
More ways to bodycon dresses: HERE | HERE | HERE
Vest || SheIn $17 | Asos $21 |
Dress || Boohoo $16 | GoJane $19 |
Shoes || ShoeDazzle $35 | AmiCulbWear $55 |
Jewelry || (old) Amrita Singh $30 | Amazon $65 |
Purse || (old) Overstock $700 | TheRealReal $245 |