Florals: Fitted Blazer + Bodycon Dress
This post may contain affiliate links which means I will get a commission if you make a purchase at no additional cost to you. As an Amazon Associate I earn from qualifying purchases. Please read my disclosure for details.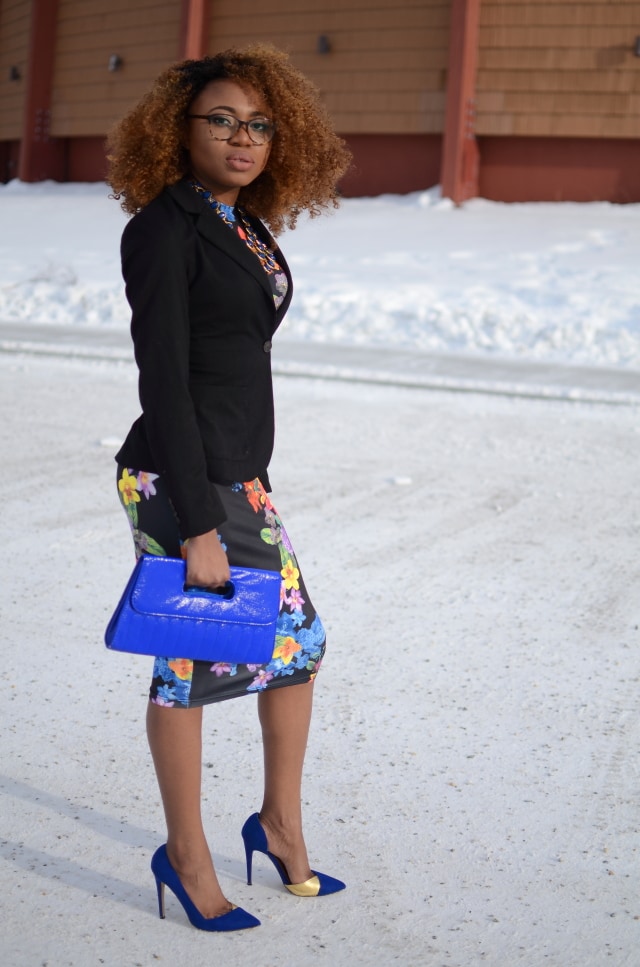 I used to be afraid of wearing a bodycon dress. I thought bodycon dresses were unflattering and only served to expose those areas of your body with extra skin. Like seriously, who came up with the idea of creating body-hugging clothes? Then, I had a change of mind.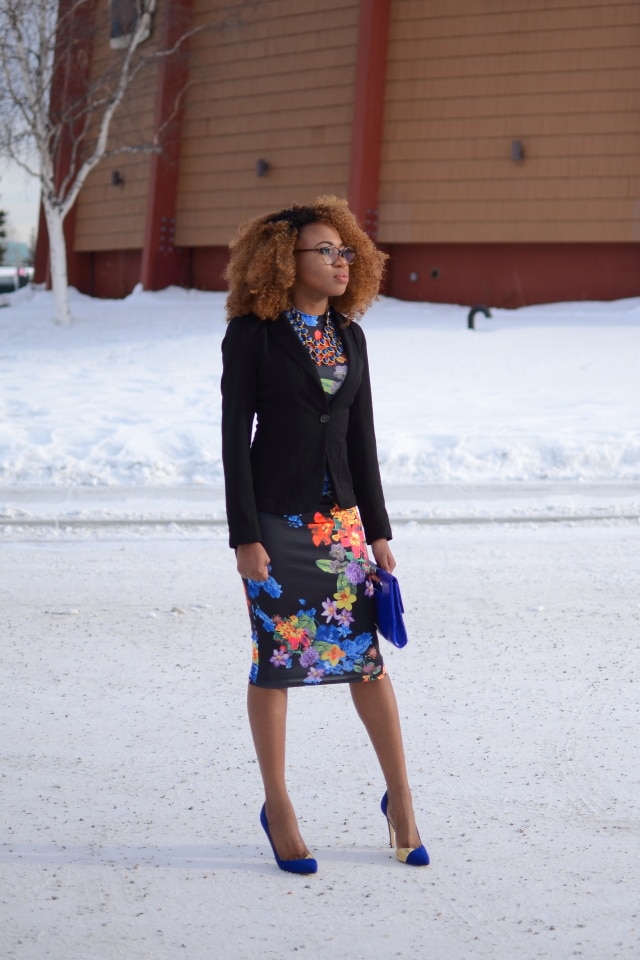 I came to the realization that you have to love you for who you are. If you are happy being a size 2 or size 12, which by the way is the average woman's size in the U.S, then by all means rock that body that Jesus gave you. In the end, people are only going to love you by how well you love and carry yourself. So cheers to more bodycon everything.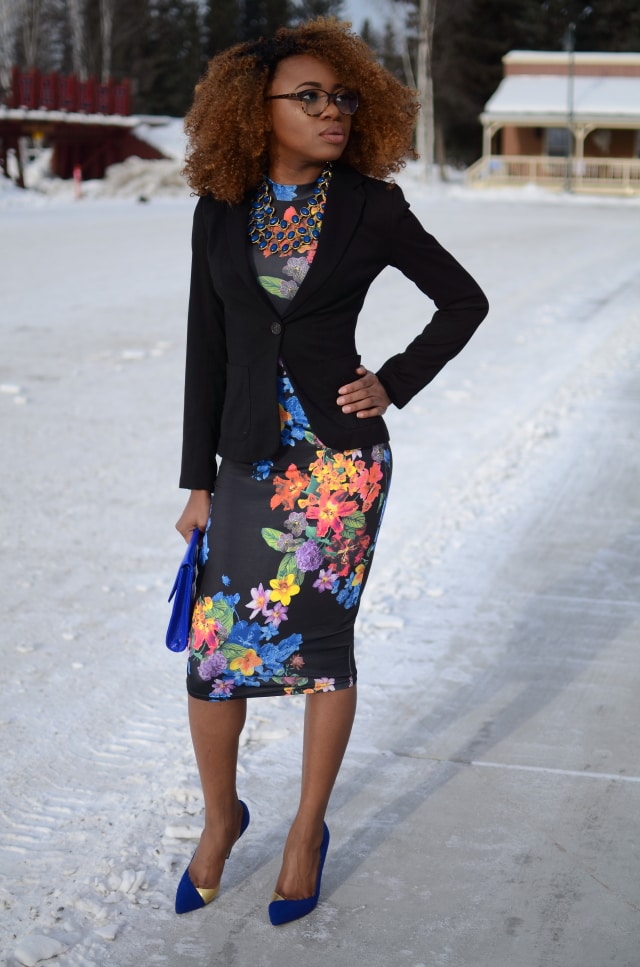 I sound like a broken record but boy I love colors! Occasionally, I would throw in a neutral or monochrome look here and there just for variety. So when I spotted this sleeveless floral bodycon dress (similar) on SheIn last year, I knew I needed it. The beautiful floral pattern, the length, and the collar made it perfect. I bought it in a size small and I love how forgiving the fabric is (as we all know how small Asian clothes run).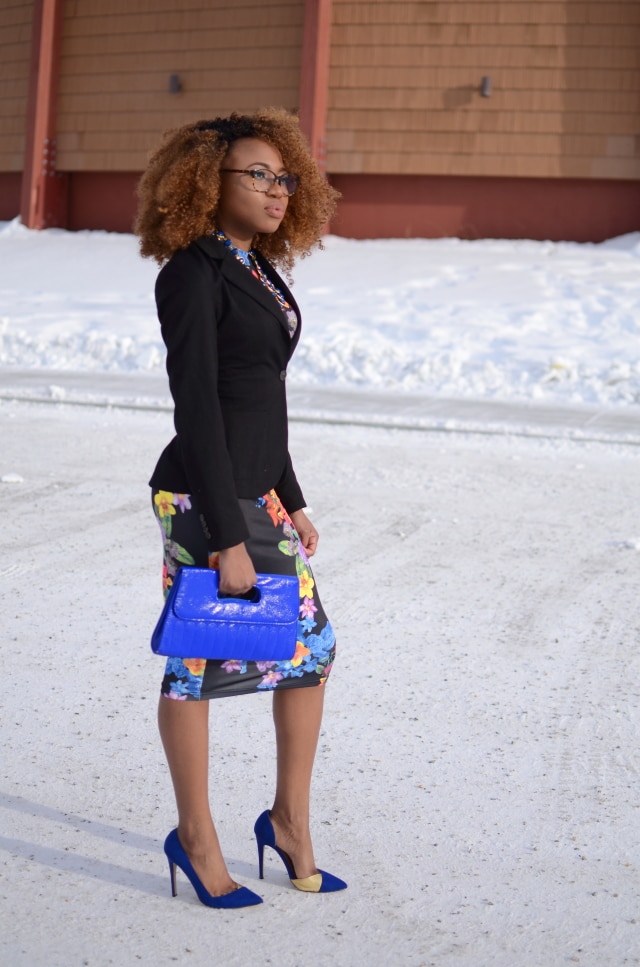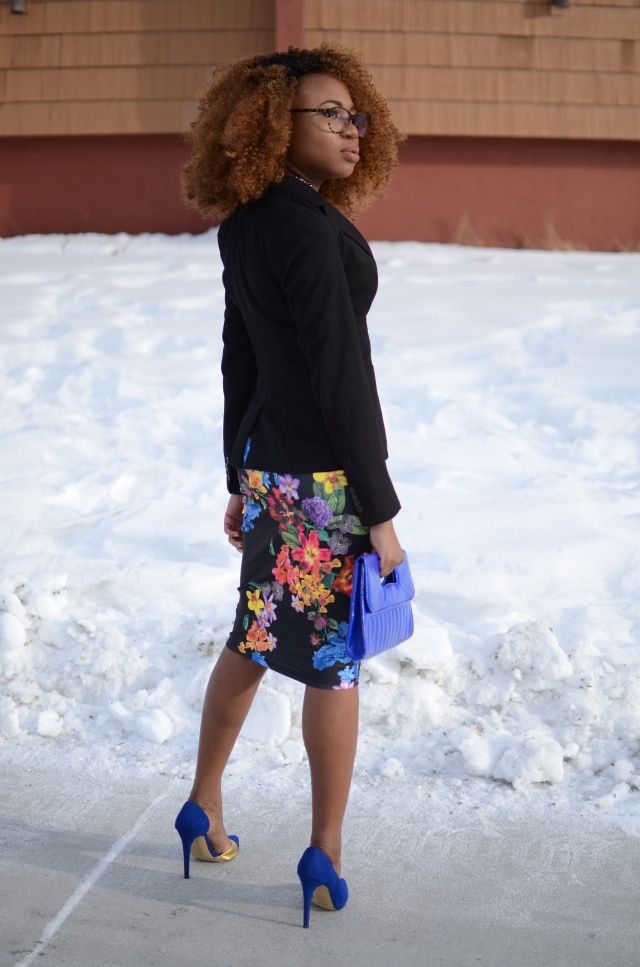 In the middle of summer last year, I styled this bodycon dress differently without the blazer. This shot was taken in March so I layered with a Forever 21 black fitted blazer (similar) that I've had for years. You can also dress it down with a pair of flats and a crossbody bag for a more laid back look.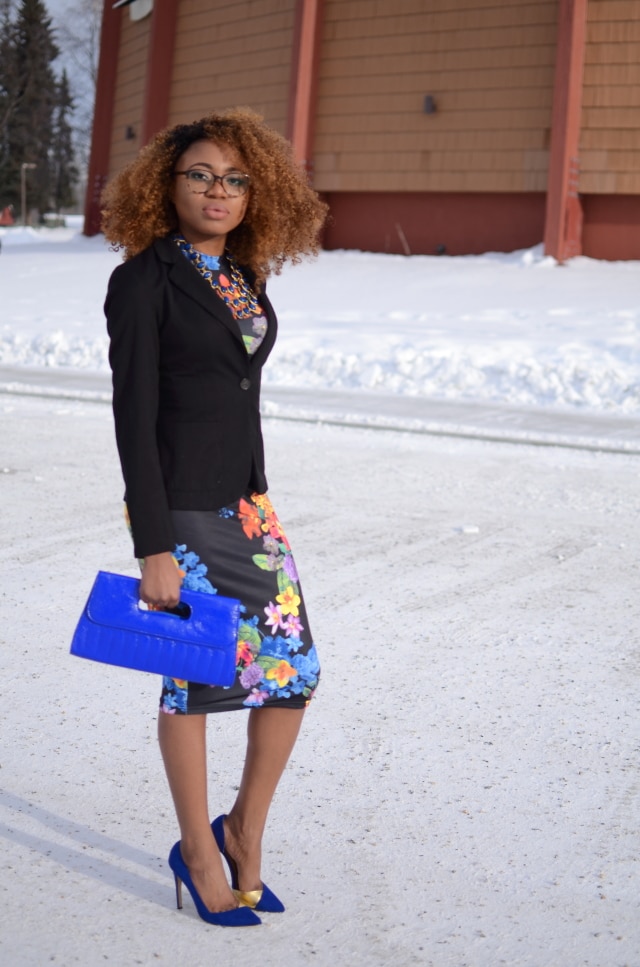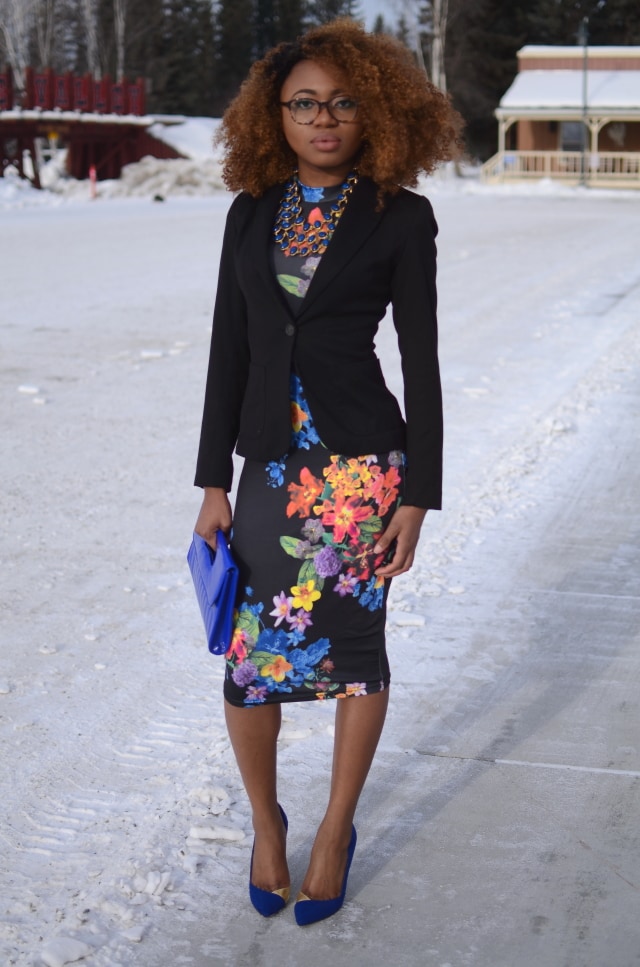 I've purchased quite a few things from SheIn and Romwe in the past. I do enjoy shopping with them and I always make sure to read the measurement of each item because they don't seem to use a standardized cut for their products. I've had more hits than misses and whenever something does not fit, I cut my losses by donating them to the local thrift store. I recently ordered this amazing skirt from Romwe. The fit was right on and the quality felt great.
Check out my other bodycon looks: HERE | HERE | HERE
Glasses || Firmoo $20 | Asos $26 |
Dress || (old) Romwe $11 | Forever 21 $25 |
Shoes || (old) Nordstrom $34 | Lastcall $89 |
Necklace || Amrita Singh $150 | Amazon $70 |
Blazer || (old) Forever 21 $38 | Forever 21 $25 |
Purse || (old) River Island $44 | ShoeDazzle $25 |
{Forever 21 30% off: SPRING30 | Missguided 30% code: YAY}
Photos by AKJLO Photography