This post may contain affiliate links which means I will get a commission if you make a purchase at no additional cost to you. As an Amazon Associate I earn from qualifying purchases. Please read my disclosure for details.
A delectable fall weather outfit wearing a mix of faux fur jacket and fringe ankle booties.

Shop The Look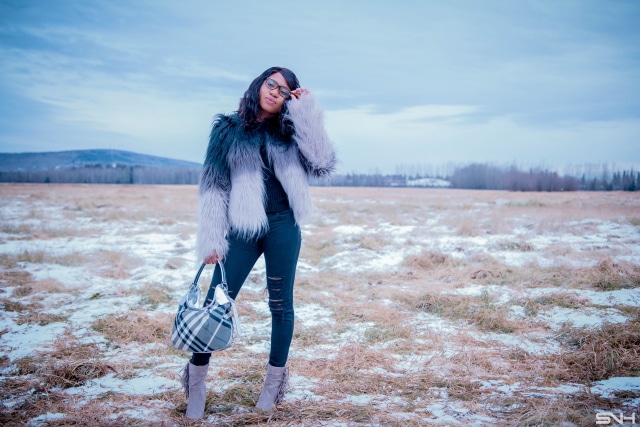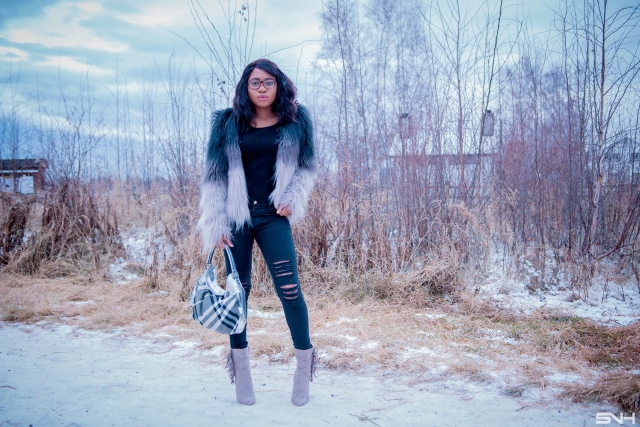 I love experimenting with different styles and fabric textures. One thing I love about dressing up is that I can wear clothes that appeal to my taste on any particular day. Sometimes, I go for bright colorful looks like this analogous outfit with a mix of yellow, blue, and green. On another occasion, a wardrobe cleanse calls for a monochrome attire so I opt for shades of brown like this thigh high boots outfit.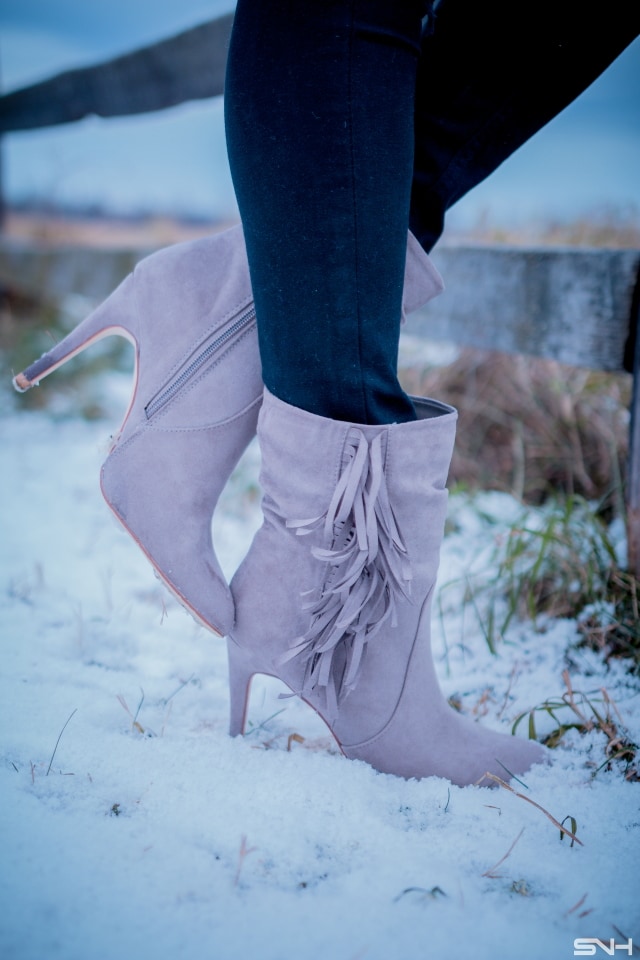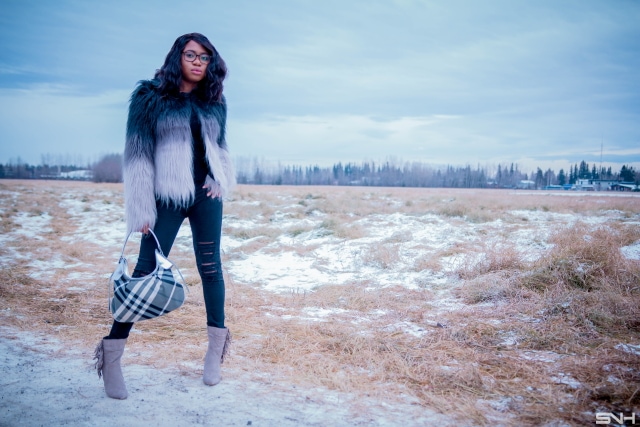 On this beautiful fall day, I was in the mood for neutrals with an edge. Since the weather was not too cold, I pulled out a pair of black ripped denim and a pair of comfortable fringe booties. Fringe and tassel have also been trending this year. Playing off the colors of my booties and denim, I dusted off my ombre faux fur jacket.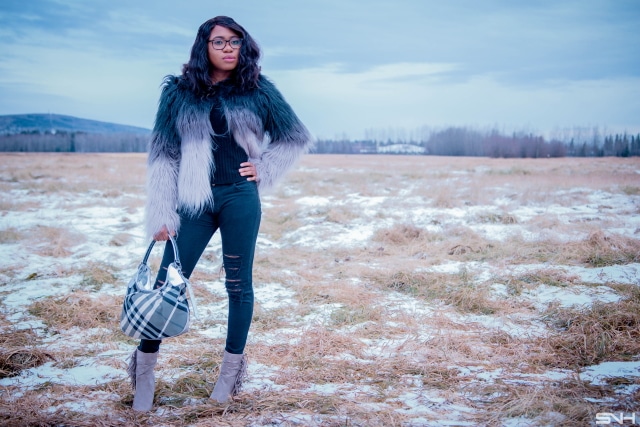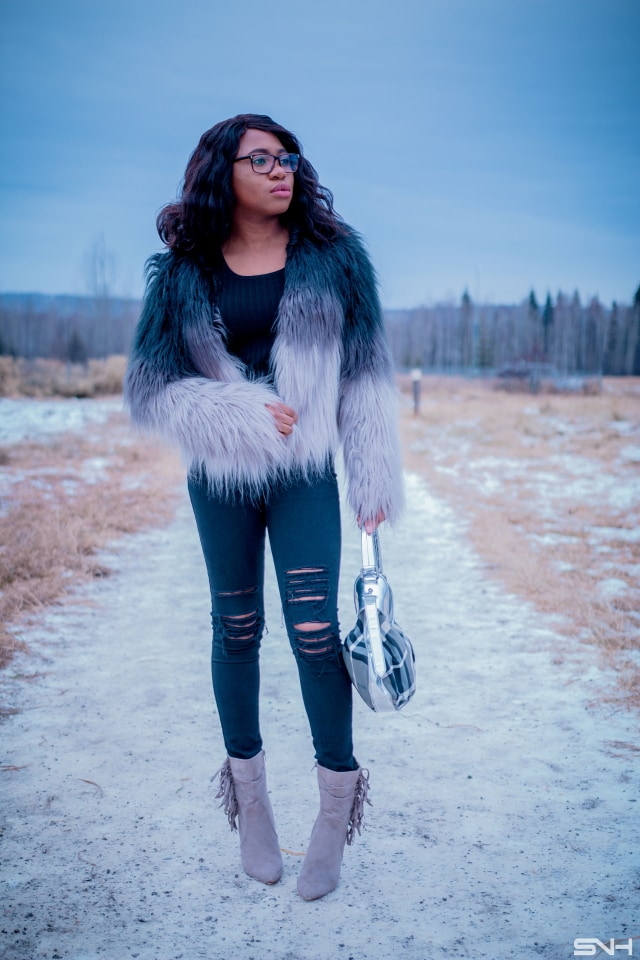 I just love the unique combination of the outfit with the geeky glasses. While this may not be my everyday look, I am always happy to try different clothing combinations. They say change is good and that the best time to experiment is in your 20s 🙂
You may also like these posts: Warm and cozy fur outfit | Neoprene bomber jacket outfit |
I am wearing:
Faux fur jacket (similar)
Romwe distressed denim
JustFab fringe booties (similar)
Burberry check shoulder purse (similar)
Firmoo clear geeky glasses (similar)
Black ribbed sweater (similar)
Photos by SNHPhotos
---