This post may contain affiliate links which means I will get a commission if you make a purchase at no additional cost to you. As an Amazon Associate I earn from qualifying purchases. Please read my disclosure for details.
Happy new week everyone!!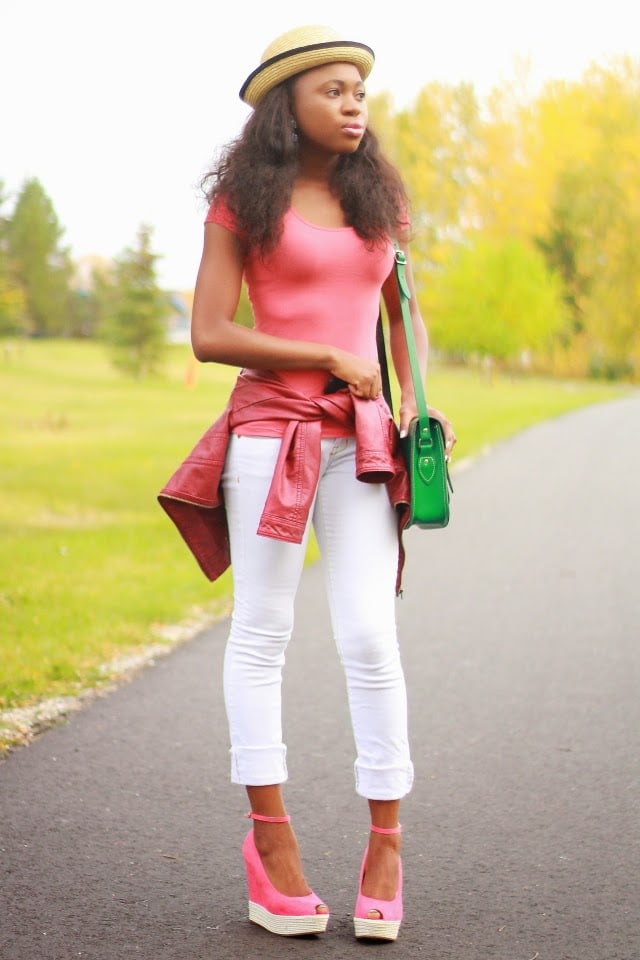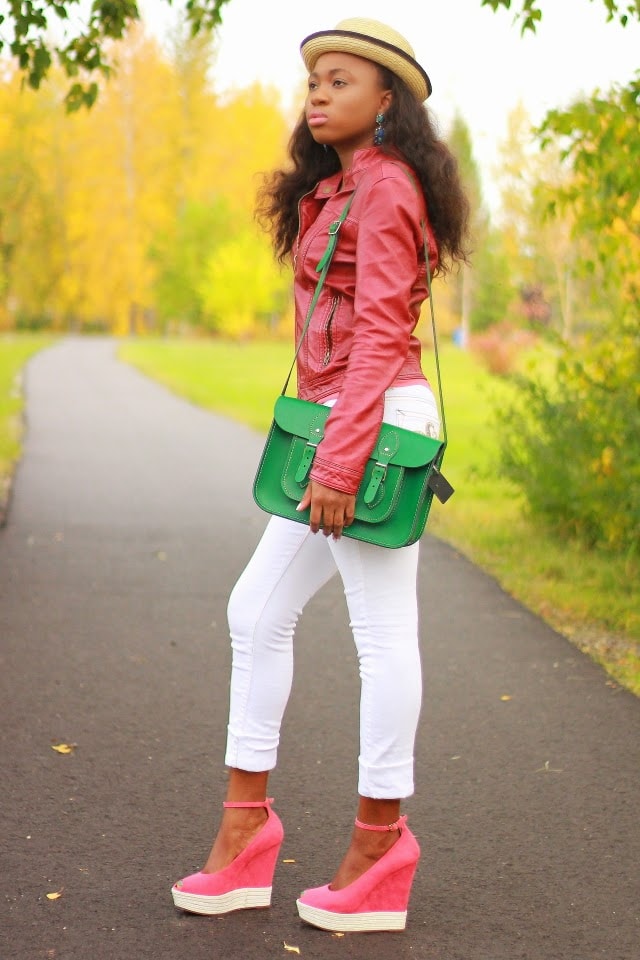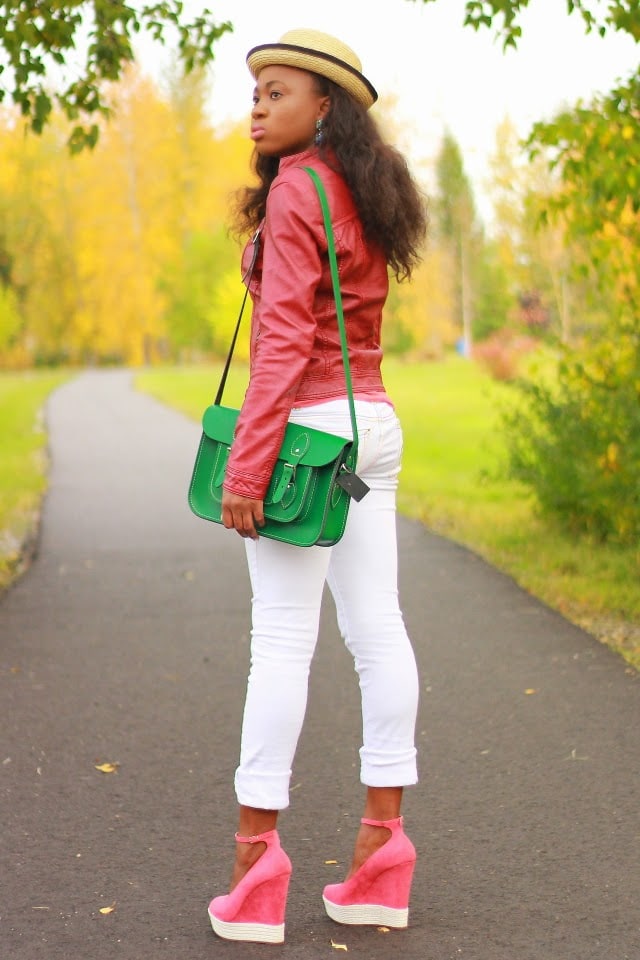 Hope you had a wonderful weekend? I am feeling pumped up for this new week. I wore my weekend uniform – denim, t-shirt, and pumps – to run a few errands and ended my day at a sushi restaurant. Sadly, the restaurant did not meet my expectations as my coworkers had hyped it up a little too much (and it was expensive too!). I styled old favorites with my latest wardrobe additions, a mary jane wedge and The Cambridge Satchel genuine leather purse. Want more? Check out my previous weekend looks HERE and HERE or check out my LOOKBOOK for more. As always, thank you so much for stopping by and I'll be in touch with you soon.
Hat || Boohoo bowler hat $16, alternative $10 |
Top || (old), alternative $10, alternative $10, alternative $10 |
Bottom || White denim (old), alternative $21, alternative $22 |
Jewelry || Gemstone earrings (old), alternative $6, alternative $6 |
Purse || The Cambridge Satchel leather purse $115, alternative $119 |
Jacket gifted || Guess leather jacket (old), alternative $38, alternative $53 |
Shoes || Newlook platform pumps (sold out), alternative $26, alternative $16 |
{Asos.com $15 off $100: IWANT15}
---