This post may contain affiliate links which means I will get a commission if you make a purchase at no additional cost to you. As an Amazon Associate I earn from qualifying purchases. Please read my disclosure for details.
Hello friends!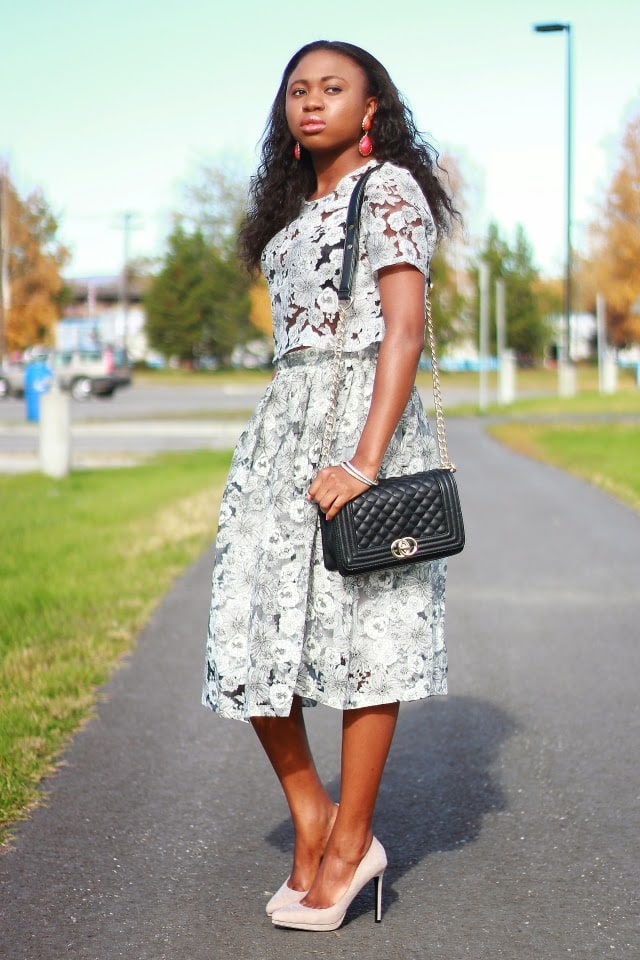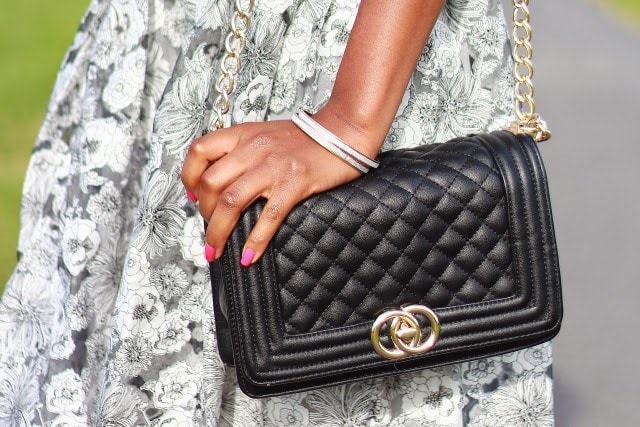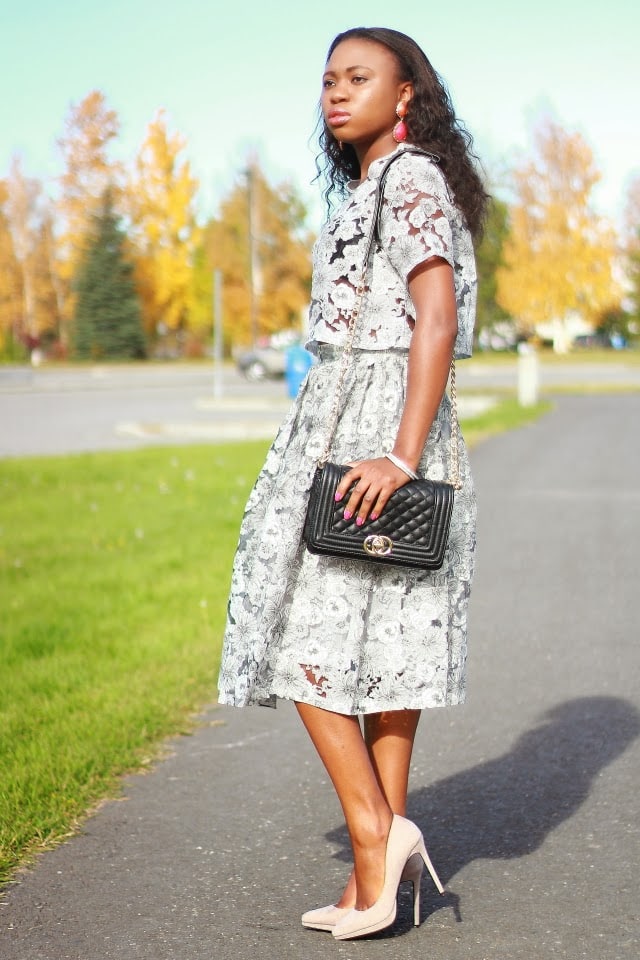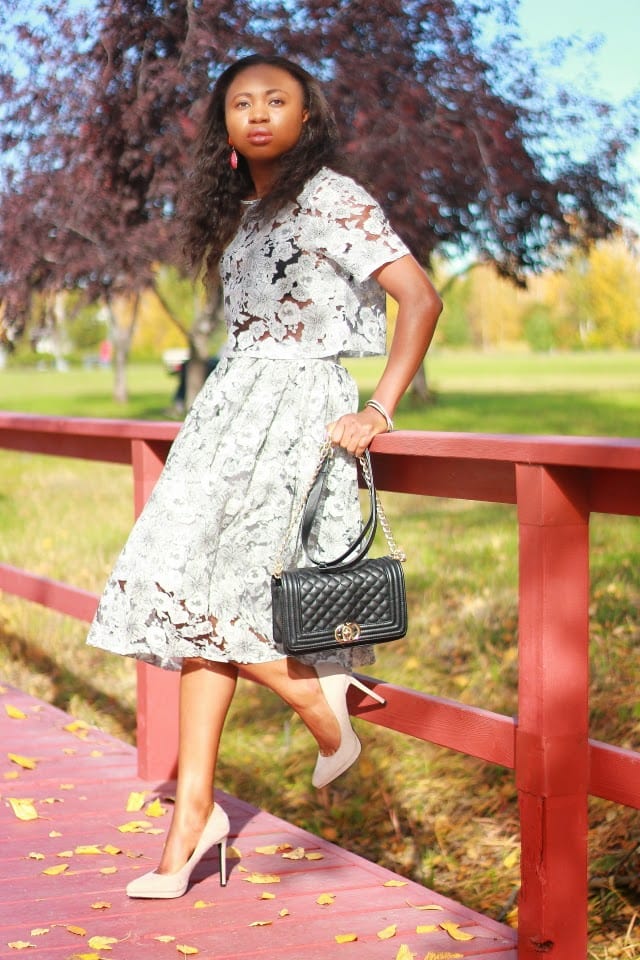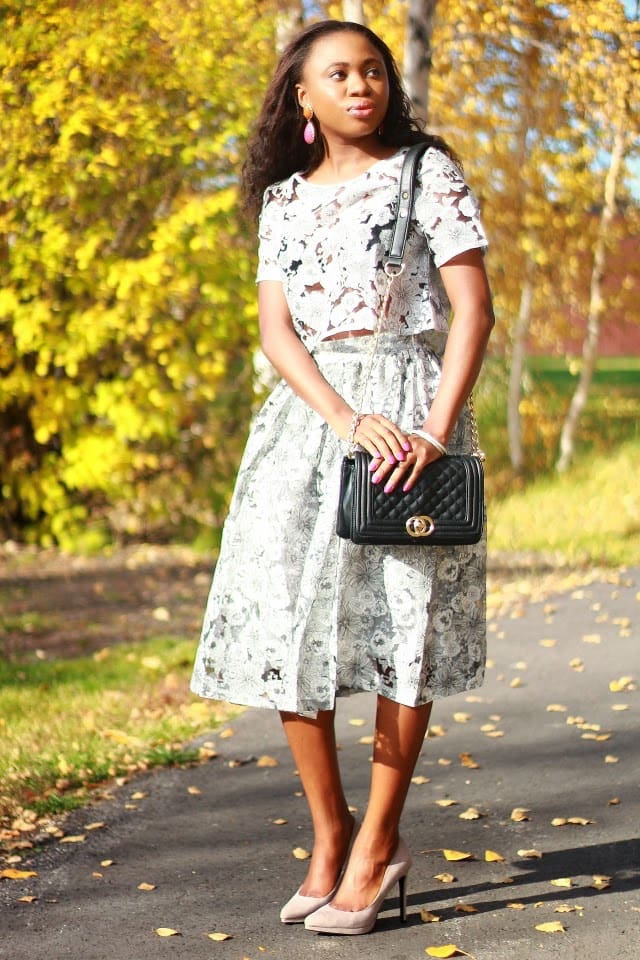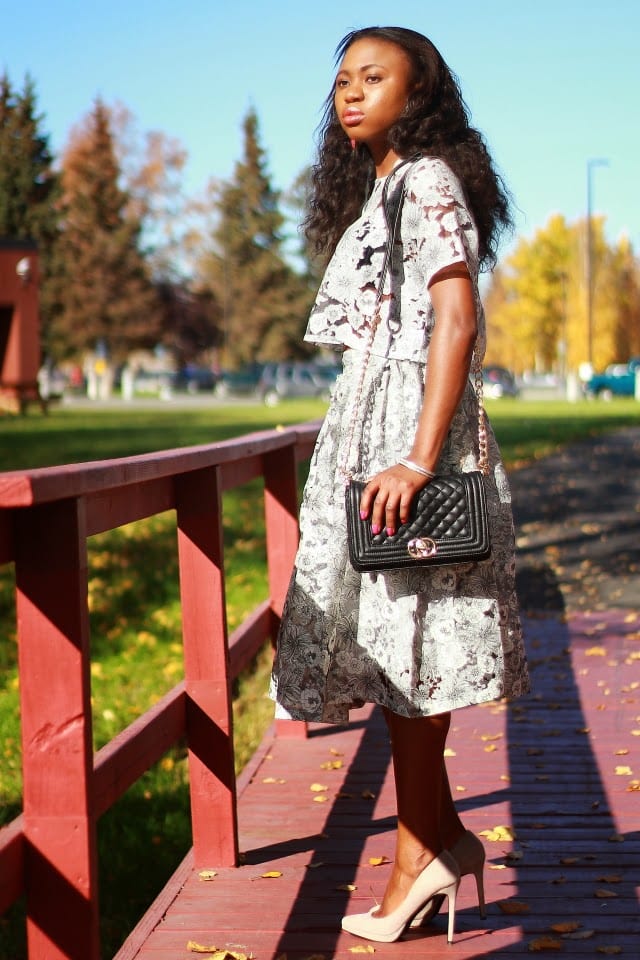 I'm glad that the work week has finally come to a close. I can finally relax and catch my breath. I scare myself crazy whenever I watch daily news so I tend to avoid them. This is exactly what happened when I thought it was ok to watch the Ebola pandemic on TV yesterday after reading the story of a Nigerian doctor who lived to tell the tale of her harrowing ordeal. Things like this make you love and appreciate what you have because you never know what will happen tomorrow.
I love two-piece outfits, I really do! It's kinda like wearing a romper or jumpsuit. Anything that screams convenience is right up my ally. Although I enjoy mixing pieces together, sometimes I just don't want to think about what to wear and that's where co-ordinates come into the picture (like HERE and HERE). I went for a complete neutral outfit in this Asos cutout midi skirt and boxy top, paired with a Report taupe dress pumps. I finished off the look with a thrifted quilted purse, Amrita Singh pink tear-drop earrings and two-tone bangle set from Jewelrycoco. Want more? Check out my Lookbook and follow me on Instagram. As always, thank you so much for stopping by and I'll be in touch with you soon.
Purse || Thrifted, alternative $30, alternative $30 |
Top || Asos cutout boxy top $34, alternative $65 |
Shoes || Report suede pumps $30, alternative $50 |
Bottom || Asos cutout midi skirt $48, alternative $65 |
Bracelet c/o || Jewelrycoco 18K gold bangles $6, alternative $5 |
Jewelry || Amrita Singh teardrop earring (old), alternative $29, alternative $19 |
---