Lip Balm vs ChapStick: What's the Difference? Which is Better?
This post may contain affiliate links which means I will get a commission if you make a purchase at no additional cost to you. As an Amazon Associate I earn from qualifying purchases. Please read my disclosure for details.
Have you ever had a chapped lip? It's no fun, and it doesn't matter if you're 8 or 87. As someone who has gone through countless tubes of lip balms and lip glosses in my life (I'm not even ashamed), let me tell you: lip balm is, without doubt, a skincare essential. But, lip balm vs Chapstick, which is better? And what's the difference?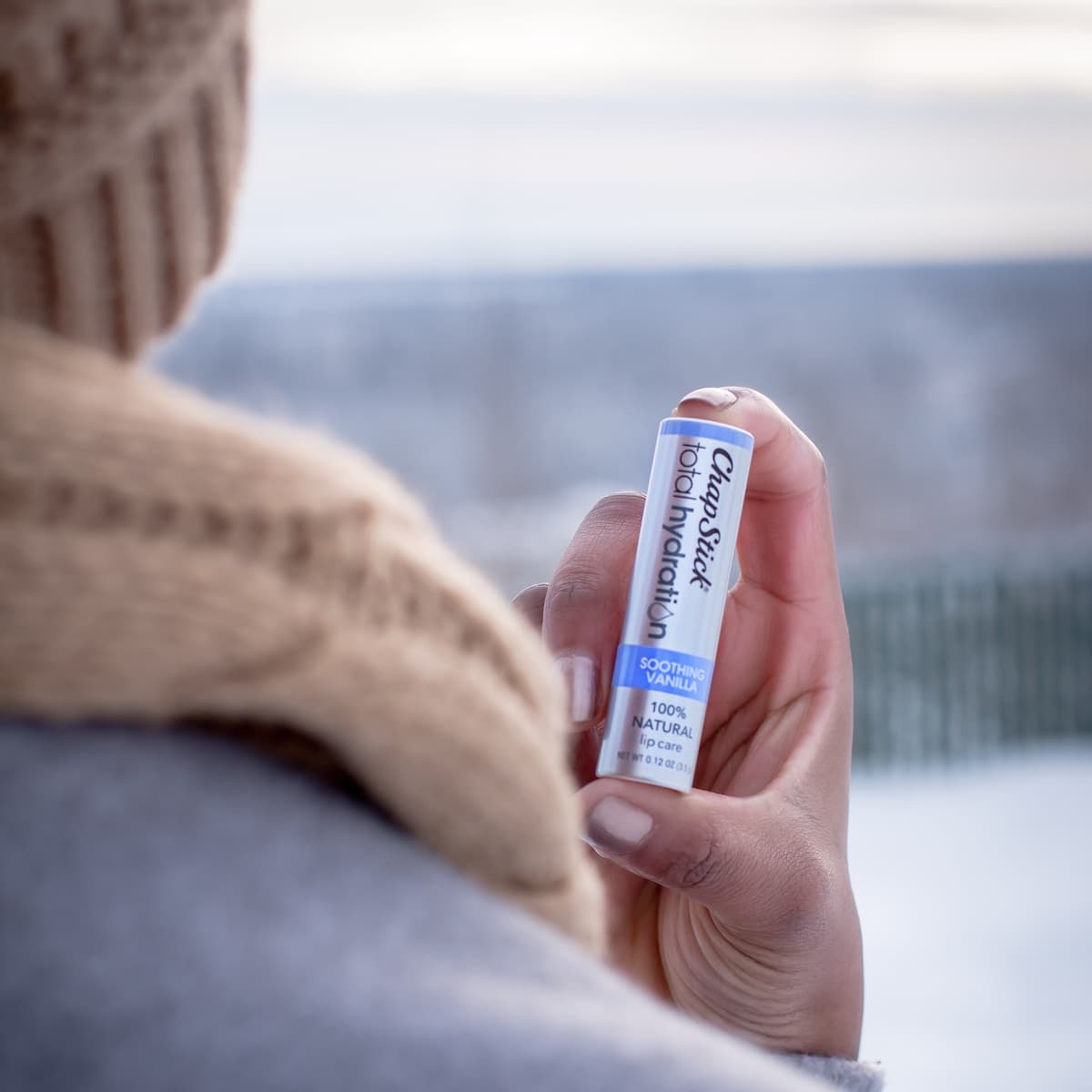 Introduction
Well, there isn't really a big difference between lip balm and ChapStick!
What is Lip Balm?
Invented hundreds of years ago to soothe dry, irritated skin on and around the mouth, as the name suggests, lip balm is designed to relieve the symptoms of and treat cracked, chapped lips to keep your lips healthy.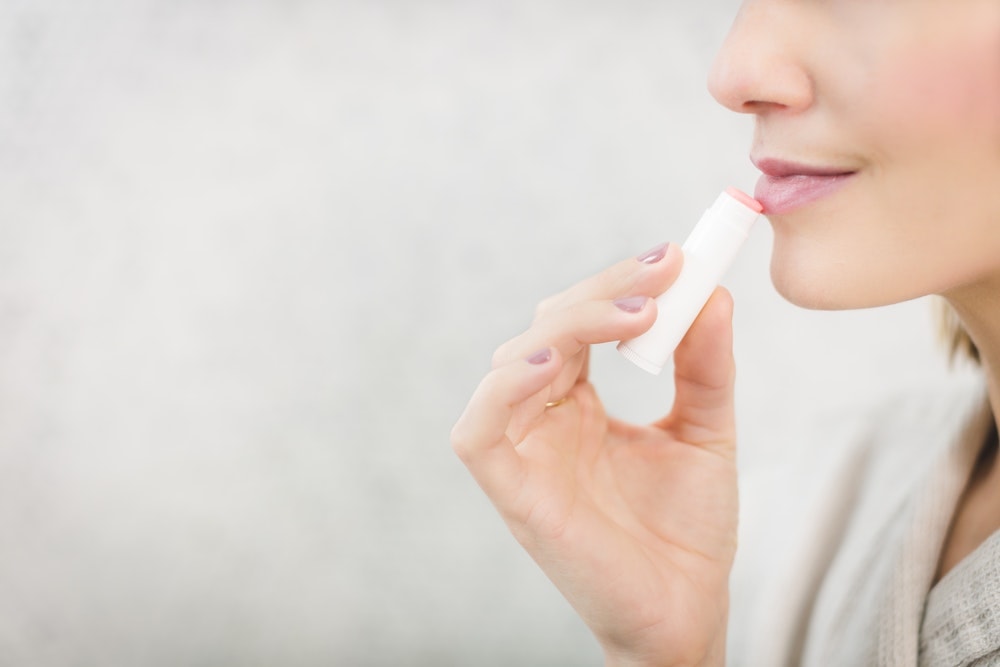 What is ChapStick?
ChapStick itself is a brand of lip balm, invented by physician Charles Browne Fleet in the 1880s. This was the person behind the stick form of lip balm.
As it has become one of the biggest and best-known lip balm products recognized globally, the terms 'lip balm' and 'chapstick' have become interchangeable.
For context, lip balm and ChapStick are considered to be two distinguishable products: one is the name of the product group, and the other is a brand that sells a form of said product.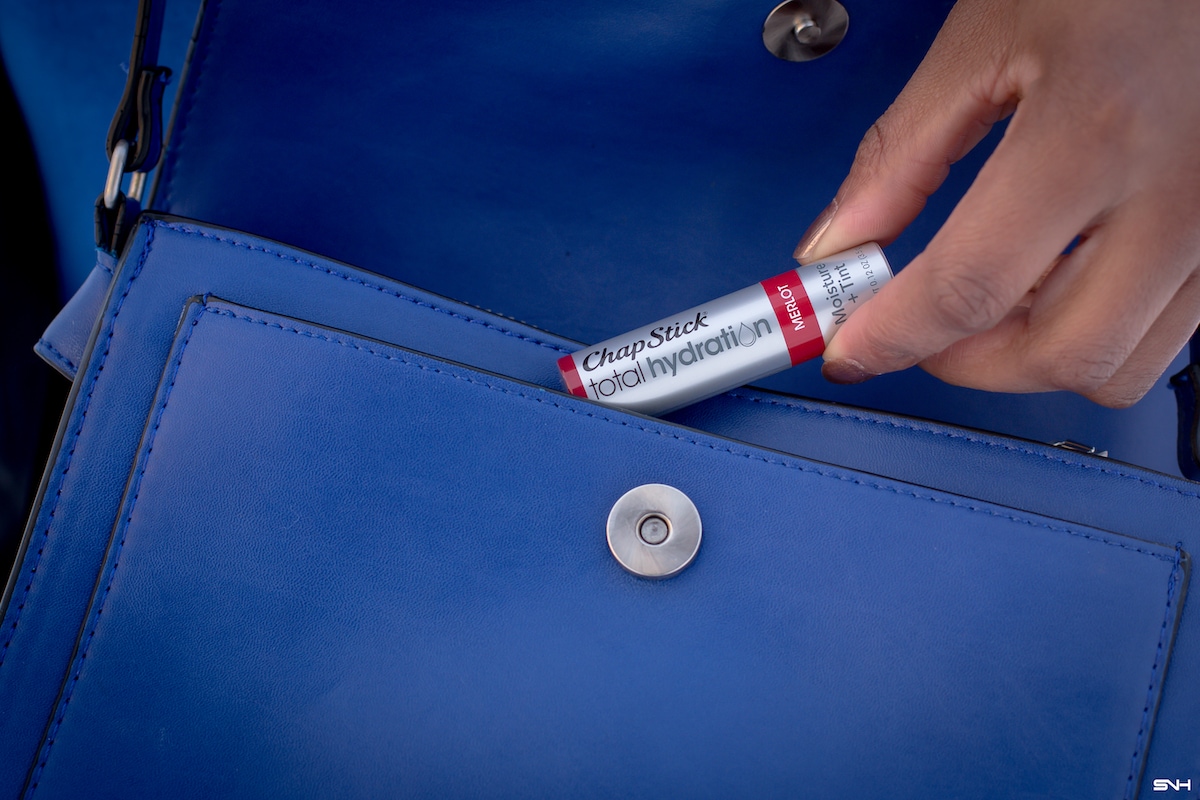 The goal?
Perfectly curtail unsightly and painful lip conditions, so your lips are hydrated and free of cracks.
It doesn't matter whether you're a die-hard ChapStick user or you prefer other lip balm brands' take on the luscious lip reviver; you have options.
You can opt for tinted lip balms, flavored lip balms (like those with a tropical taste), creamy lip balm, glossy lip balm, vegan lip balm, or stick with a classic lip balm.
Just be aware that some lip products contain ingredients that can dry your lips or make chapped lips worse.
I've personally dealt with chronic dry lips for as far back as elementary school, maybe longer. I still remember my siblings unsuccessfully trying to tell me that the new oily liquid I had was a tube of "lip gloss" and not "lip glows."
My point is, there are many forms of lip balm on the market, and if you need help finding the best lip product, I'm your girl. Don't have time to read through each one, these are the top 10 best lip balm on the market:
TOP 3
Title
Burt's Bees Moisturizing Lip Balm
Cliganic USDA Organic Lip Balm
ChapStick Classic Lip Balm
Last update on 2023-12-04 at 10:41 / Images from Amazon Product Advertising API
---
Top 10 Best Lip Balms For Dry, Flaky Lips
Need a lip balm that will tame flaking skin and potentially soothe cold sores, cheilitis, or stomatitis? You'll love this selection of the best lip balms right now.
You might actually not need a lip scrub or routine lip masks once you find an effective lip balm that addresses all your concerns.
I'm here with ten of the tastiest, most tantalizing lip balms on the market, ready to take your smile from sore and sad to big, bold, and bright. With flavors, colors, and characteristics to suit everyone, your new go-to product is just a click away.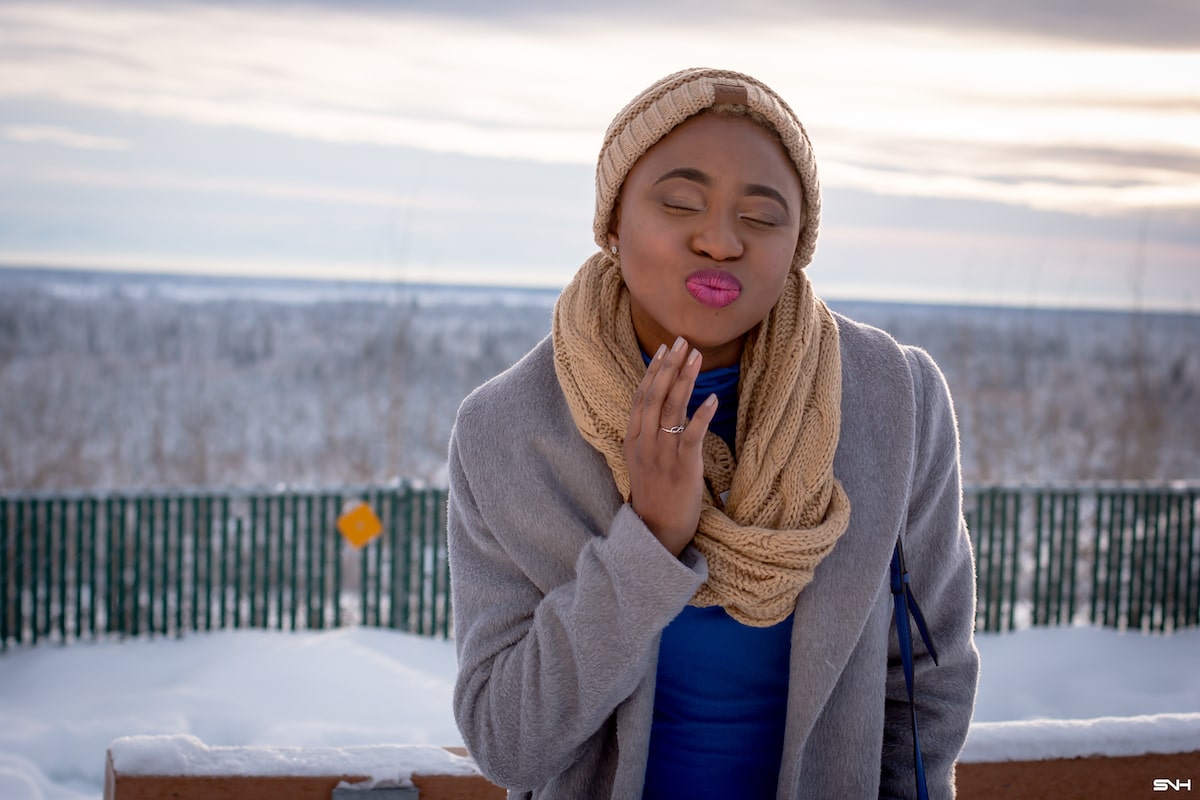 Ahh, Burt's Bees, the bougie-st balm on the market. Formulated using absolutely zero parabens, phthalates, SLS, or petrolatum with only natural ingredients, it's well worth the few extra dollars to get your lips the nourishment they deserve.
Available in many flavors, from original Burts Bees Beeswax with natural color to honey, strawberry, coconut, and pomegranate, it's easy to choose one that smells as good as it feels.
Being a handy four-pack, you can stock up and ensure you always have a spare lip balm in your purse, pocket, or glove compartment, just in case a change in the weather or a stressful scenario has you reaching for a soothing swipe.
Vitamin E and peppermint oil are the primary ingredients alongside beeswax, ensuring that just one swipe leaves your mouth feeling smooth and rejuvenated, with added conditioning properties that prepare you for puckering up.
I couldn't talk about the best lip balms without giving a nod to the OG! ChapStick has been a recognized lip balm company for over 125 years. It's safe to say that they know what they're doing when it comes to looking after your smile.
Helping to smooth and soften sore lips and heal any chapping and prevent further dryness, this brand works well as a cure and as a preventative measure. Choose from original, strawberry, and spearmint to an irresistible blend of luscious pineapple and coconut, depending on your preference!
As a small and sleek little tube, you can tuck your ChapStick absolutely anywhere, so this effective treatment is always within reach. I almost always get a 3-pack, so I never run out season after season.
If you're looking for a little extra shielding from those harmful UV rays, get yourself a stick of ChapStick Sun Defense which also offers SPF 25 as part of its formula. Remember, your lips can get sunburnt if you're not careful.
Obsessed with keeping your lips hydrated? You'll love this classic throwback! Whilst you'd probably be fine investing in a giant tub of the Vaseline traditional formula, they've got you covered with their tube of advanced formula lip therapy balm perfect for most types of lip.
Formulated using triple-purified and patented Vaseline petroleum jelly, a common lip balm ingredient, right here in the United States, it works to soothe and smooth your lips instantly.
This product also helps lock in lip moisture and deeply moisturize, penetrating further than your average ChapStick ever could.
Not only that, but it actually works to protect and shield your skin by locking in the added moisture provided, so your lips can recover from uncomfortable dryness. It's a squeeze-on, not a roll-on, so you can choose how much you put on every time.
This is a pack of three for under six bucks, so you're getting excellent value for money as well as ensuring you don't run out for a while. It's definitely a brand you can trust, too!
If you've spent any time on social media in the past decade, you'll be familiar with these blissful little balls from eos. As a self-professed lip balm (lip gloss, lip salves…) lover, I had to try eos.
Working to nourish and keep your lips moist, the delicious honey apple flavor or one of six other choices is free of any nasties like phthalates.
Packed full of conditioning ingredients like shea butter, jojoba oil, beeswax, and creamy coconut oil, your lips will be left luscious, smooth, and em… lick-able. Wild grown, natural shea (derived from shea tree seeds) means you're moisturized and protected by a sustainably sourced plant.
As an all-natural lip care company, they are PETA-certified as vegan and not tested on animals. Dairy-free darlings reading, you can go ahead and use this delicious product worry-free.
Swiping your balm all day long? Eos balls are designed to offer 24-hour hydration and other health benefits, so you don't need to keep reapplying throughout the day.
That said, if you want to, you can put it on as many times as you like since our lips don't have oil glands – it's nothing but nourishing.
Standing up to the tests of time, Carmex has been making their tried and true formula for over 80 years – medicated to soften and smooth dry, chapped lips, as well as serving as an analgesic to dull any pain and soreness.
The multi-purposed and versatile nature of Carmex means that in the blazing sun, bitter cold, or aggressive wind, you won't succumb to dryness in the face of dry and unpleasant weather.
Packed full of pampering, premium active ingredients with protective properties, camphor, menthol, and cocoa butter offer a cooling feeling that slides onto your lips with ease. Carmex classic balm is definitely one of the best-rated lip balms on the market.

Their lovely classic tubes mean you can throw these into any bag or purse and take them wherever you go, though if you prefer a stick or a tub, they package their protective formula in several different ways to suit your needs.
Looking for a lip balm that's made using 100% natural ingredients? Check out this gift set of five from Naturistick, with natural and soothing flavors including peppermint, vanilla, green tea, mango, and pomegranate – sounds delicious!
Composed of only certified, sustainably sourced beeswax and natural ingredients, you won't find any chemicals, parabens, petroleum, gluten, or non-GMOs in any of these sticks! Gentle and ultra-sensitive, it's even safe for kids too.
Never overpowering, only soothing and gentle, you'll find aloe vera, cocoa seed butter, rosemary leaf, shea butter, castor seed oil, vitamin E, coconut oil, sunflower oil, and more inside these miraculous little tubes.
Cruelty-free and kind to the environment, the packaging is fully recyclable, and not one of these products has ever been tested on animals.
Dissatisfied? Simply contact their customer service team for a full refund or a replacement, no questions asked.
As the number one most recommended lip care brand from dermatologists, Aquaphor is another classic provider of affordable lip balms. It's clinically proven to soothe your cracked, chapped lips and restore moisture for good.
Free from fragrances, preservatives, or other harsh chemicals, it's been formulated with an especially effective combination of vitamins including C, E, and B5, moisturizers, jojoba oil, plus shea butter to leave your lips soft and supple.
Easy to apply with the stick that glides tenderly across your lips, it's appropriate for sufferers of sensitive skin to use without worrying about making the problem worse. Thanks to its long-lasting moisture, your lips will look AND feel healthier.
Offering immediate relief from pain or dryness, it doesn't contain any parabens or dyes, so you can apply as liberally as you like to your dry lips, as often as required. Continuous application in dry, cold, or windy conditions is recommended!
As a perfect set of travel-sized lip balms conveniently sized to fit properly in any purse or pocket, these six organic tubes from Cliganic arrive with six gorgeous flavors to try: vanilla, coconut, citrus, mint burst, beeswax, and eucalyptus mint!
Certified safe and 100% natural by the United States Department of Agriculture (USDA), you know that these beeswax lip balms are made with integrity and held to the strictest of standards.
Made in the heart of the USA, this is an all-inclusive lip balm product that has never been tested on animals and never will be.
Cliganic's Cruelty-Free Certification demonstrates their commitment to protecting their customers and the animals too.
Not totally satisfied with this set? There's no need to stress! You can get a full refund or a guaranteed replacement pack without any hassle. Cliganic stands behind every product that they make, so you can trust they have your best interests at heart.
Not only is Jack Black's Intense Therapy balm protective and soothing, but it's also an emollient with SPF 25 for additional shielding from the sun's harmful rays. Superior skin conditioners and antioxidants offer relief when you need it.
Apply this product evenly up to thirty minutes before you leave the house to hang out in the sun or as regularly as you like whenever your mouth feels chapped or dry.
It also offers broad-spectrum light protection! You can even use this lip balm under lipstick to extra moisture.
Vitamin E, shea butter, UVA and UVB absorbers, petrolatum, avocado oil, and green tea are among its lineup of star ingredients, all of which offer anti-inflammatory, conditioning, and antioxidant properties for days.
Choose between such tasty flavors as lemon and shea butter, grapefruit and ginger, black tea and blackberry, natural mint and pineapple – or get yourself one of their variety pack gift sets if you can't decide which one to try.
No longer satisfied with offering protection to your feet from blisters, Blistex now offers medicated lip balm too! Sealing in moisture right at the source targets drying lip tissue and prevents further soreness after just a couple of applications.
Three long-lasting protectants are the pride of its list of impressive ingredients: Dimethicone, Octinoxate, and Octisalate work to shield your lips from the sun and prevent burn, as well as temporarily relieving painful cracking and chapping.
Gliding on comfortably, so there's no further irritation to your already sore lips, the handy tube is great to keep in a purse or pocket so you can always grab it when you need it. It also offers SPF 15 protection on those especially hot days!
This tube is flavorless and smells of nothing in particular, so if you're a fan of soft lips without any aftertaste, this is the one for you! If you prefer a sweeter or fruitier experience, you should check out their range of Blistex Blast lip balms.
Frequently Asked Questions about Lip Balm and ChapStick
Does lip balm expire?
The general rule of thumb is to get rid of most beauty or skincare products after one year. Since lip balms contain oils, they tend to become rancid after 12 months, which you'll likely notice because of their unpleasant smell once it expires.
What is Chapstick used for?
There are several uses (and non-lip uses) of ChapStick. ChapStick lip balms are commonly used to help treat and prevent chapped lips. It moisturizes, hydrates, and nourishes the lips.
How do you get rid of chapped lips in 5 minutes?
To get rid of chapped lips in 5 minutes, wet a towel in warm water and gently rub it in a circular motion on your lips. The water moisturizes while the rough edges of the towel remove dead skin. This is most effective immediately after taking a shower or brushing your teeth as it gives the dead skin time to soak up water and soften. It works like a charm for me! Alternatively, try using a lip scrub.
Does ChapStick give birthday gifts?
Last we checked, ChapStick does not give birthday gifts. But if you sign up for the ChapStick Lip Love emails, you receive brand updates. Product news and special offers like 15% off your first purchase with ChapStick®. The Happy Birthday Party Favor Gift Pack makes an excellent party gift!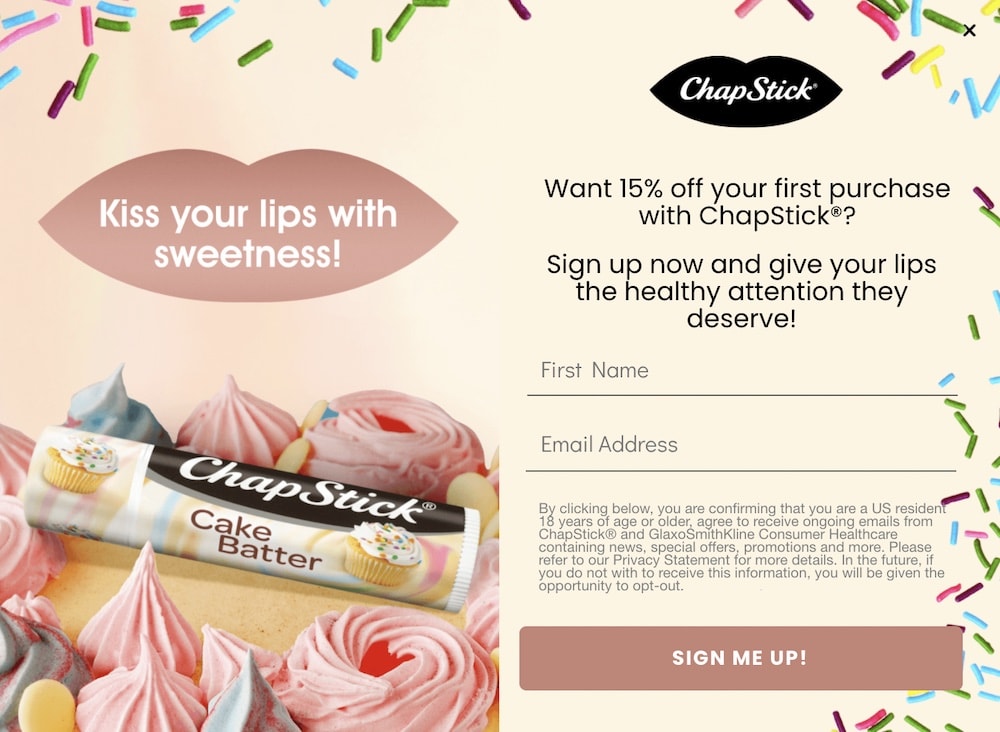 Is ChapStick bad for your lips?
Lip balms are a great way to fix dry, chapped lips temporarily. But some can also make them worse in the long term! So be sure you check out the ingredients each brand has before using it for an extended period of time.
What is the difference between lip balm and lip gloss?
Lip balm is a waxy substance that moisturizes and relieves dry or chapped lips (and might have a light tint). On the other hand, lip gloss is a product that can be used to make your lips shiny and might have some color.
What is the difference between lip balm and chapStick?
Lip balm or lip salve is the general term used to refer to topical applications made of wax that protect the lips and help relieve symptoms such as dry, cracked, or chapped lips. Chapstick is actually just a brand of lip balm.
What is the best treatment for dry lips?
According to aad.org, you can keep your lips from drying out by applying a non-irritating lip balm several times every day. If you are experiencing very dry and cracked lips, try using a thick ointment like white petroleum jelly to seal in water for longer than waxes or oils can do. Apply the balm with SPF 30 before going outdoors for better protection (source)!
Conclusion: Lip Balm vs ChapStick – What's The Difference?
You see, there isn't actually a difference between lip balm and ChapStick. While lip balm or lip salve refers to the general term used to describe topical applications made of wax that protect the lips, ChapStick is actually just a brand of lip balm.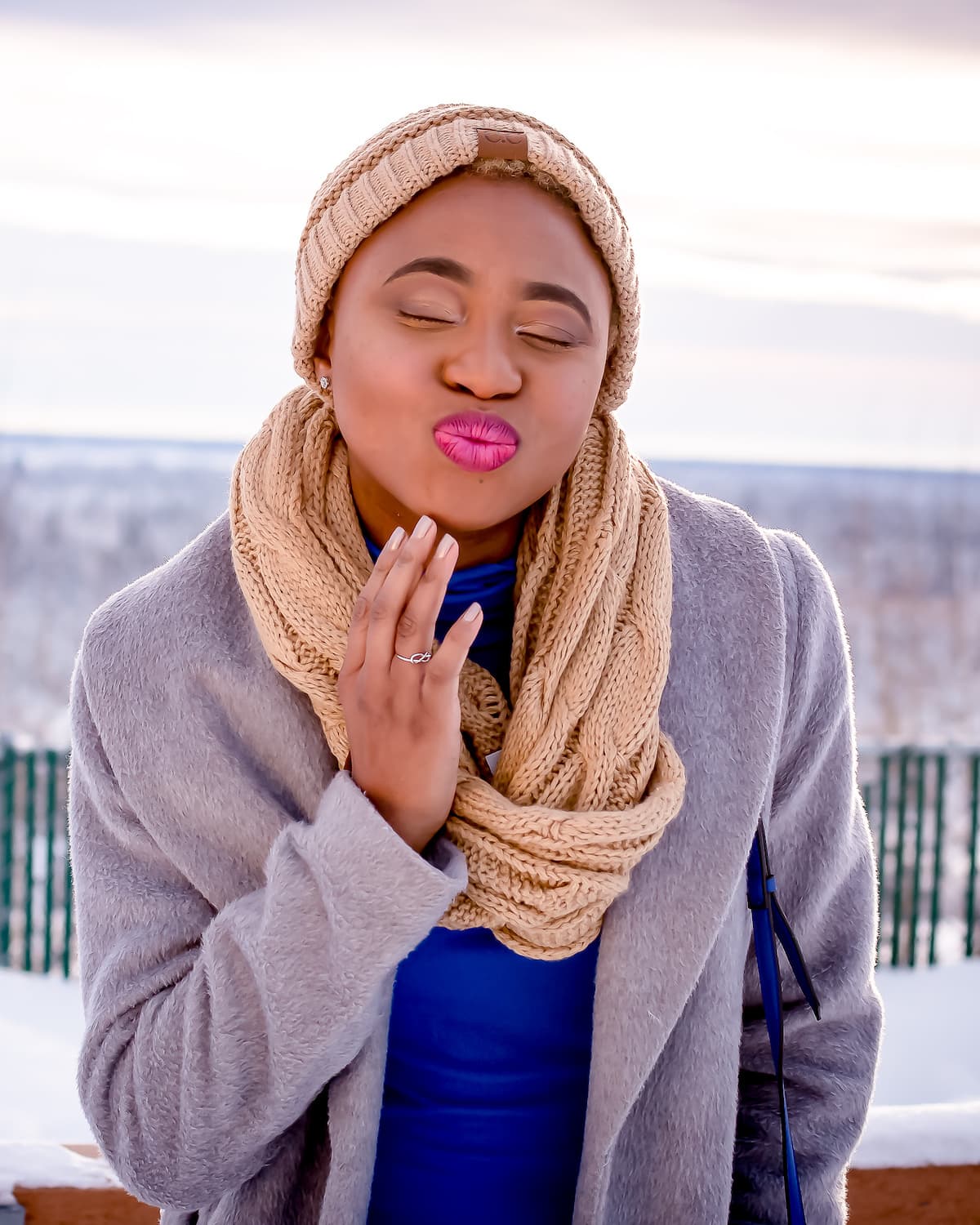 If you found this post about lip balm vs ChapStick helpful, you'll love these related posts:
Not a Prime member yet? Get all the perks of Amazon with this Amazon Prime 30-Day Free Trial. Are you a student? Lucky you! Use this link for your Prime Student 6-month Trial.