Carbon38 vs Lululemon: Which Athletic Wear Is Worth It?
This post may contain affiliate links which means I will get a commission if you make a purchase at no additional cost to you. As an Amazon Associate I earn from qualifying purchases. Please read my disclosure for details.
It's no easy task trying to figure out which workout clothes to get. But we all want to know, Carbon38 vs Lululemon, which athleisure brand is better?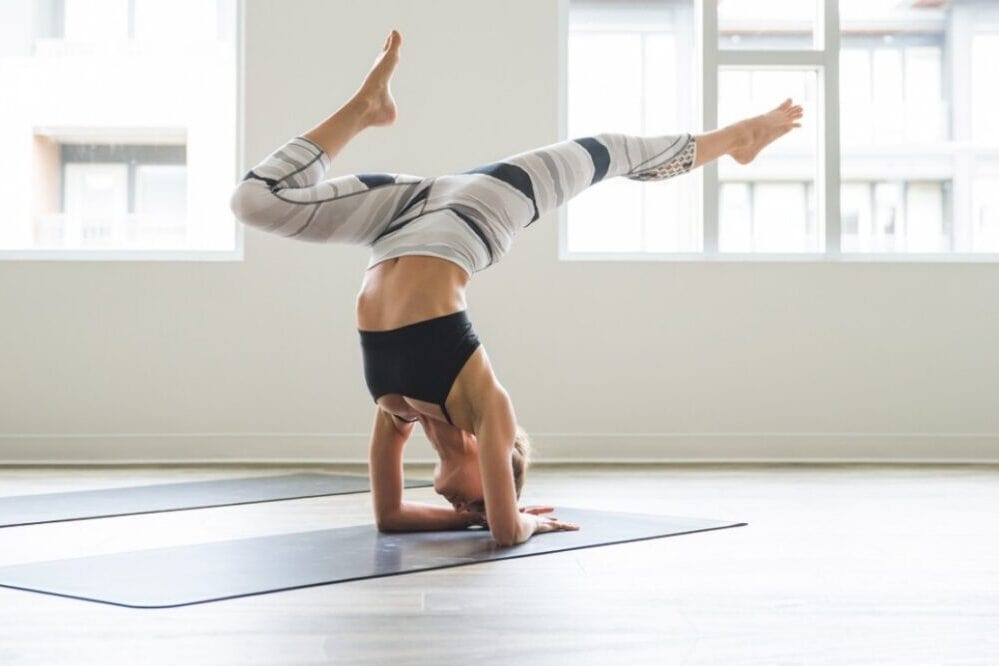 Introduction
One is a retailer of designer sportswear and their own athleisure collection. The other has your back for absolutely everything yoga.
In the battle between Carbon38 and Lululemon, who comes out on top? That depends!
If you're on social media, you've probably had intriguing ads for each one. I'll run you through everything you need to know to make an informed choice.
Trust me though, ladies, when it comes to fashion you can't go wrong with either of them.
In A Hurry? You'll love this comparison:
Carbon38 vs Lululemon Leggings: Quick Comparison Chart
Carbon38
Lululemon
Pricing
$88+ for leggings
$38+ for tops
$35+ for sports bras
$95+ for leggings
$48+ for tops
$48+ for sports bras
Colors
Various
Various
Collections
Flow, Ribbed, Sayang, Seamless, Moto
(plus many designer collaborators)
WunderUnder, Align, Energy, Scuba, Invigorate, Swiftly
Activity
Everyday wear, low to medium intensity exercise
Yoga, athletics, general exercise, high-intensity training
Bestsellers
Takara leggings, Action Bra 2.0, Diamond compression leggings
Wunder Under leggings, Align leggings, Swiftly Tech, Wunder Train
Lululemon vs Carbon38: What Does Each Brand Offer?
Styles And Colors
When it comes to the patterns, styles, and colors available, it's hard to separate Lulu and Carbon38. Both yoga leggings brands have hundreds of styles to choose from.
You'll find everything from sexy leopard print to pretty pastels, each brand has a pretty versatile collection.
That being said, one advantage Carbon38 workout leggings has over Lululemon is that they stock a ton of designer brands as well as their own range of athleisure and sportswear.
But among the brand's own suite of leggings, the Takara leggings have one of the best product reviews.
If you like to have a look at all of your options in one place Carbon38 is worth checking out!
Quality
Almost anyone who has ever tried a pair of Lulus will tell you, myself included, their leggings and everything else might be expensive, but boy are they amazingly durable and absolutely worth the money you'll spend on them
Lululemon has a huge range of patented fabrics to choose from, including their original and most-loved Luon, which is stretchy, soft, supple, and most importantly: squat proof.
Others include Everlux, Luxtreme, Nulux, and more – check them out here.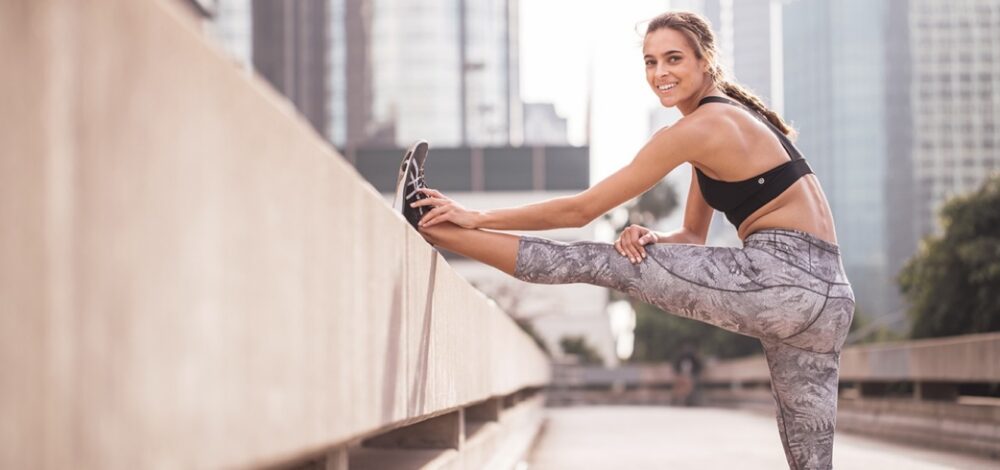 As well as stocking designer brands you know are good quality, Carbon38's range of different fabrics does not disappoint. Seamless fabric? √ Breathable fabric? √ 4-way stretch fabric? √
Perhaps most popular is Takara, which is quick-drying, lightweight, and offers maximum movement with four-way stretch.
Although the Takara faux leather leggings do not quite compare to the Align leggings from Lululemon, what do are their Cloud Compression and Diamond Compression fabrics, which are both more structured and also suck you in a whole lot more to show off your sexy bits.
Fit And Sizing
Lululemon is quite accommodating with their sizes. They carry an extended range of activewear leggings and athleisure pieces ranging from XXS to 4XL (size 0 to size 20).
Everything seems to be true to size according to my own experiences and those of other reviewers, but if you're still confused don't worry! Refer to the size chart below.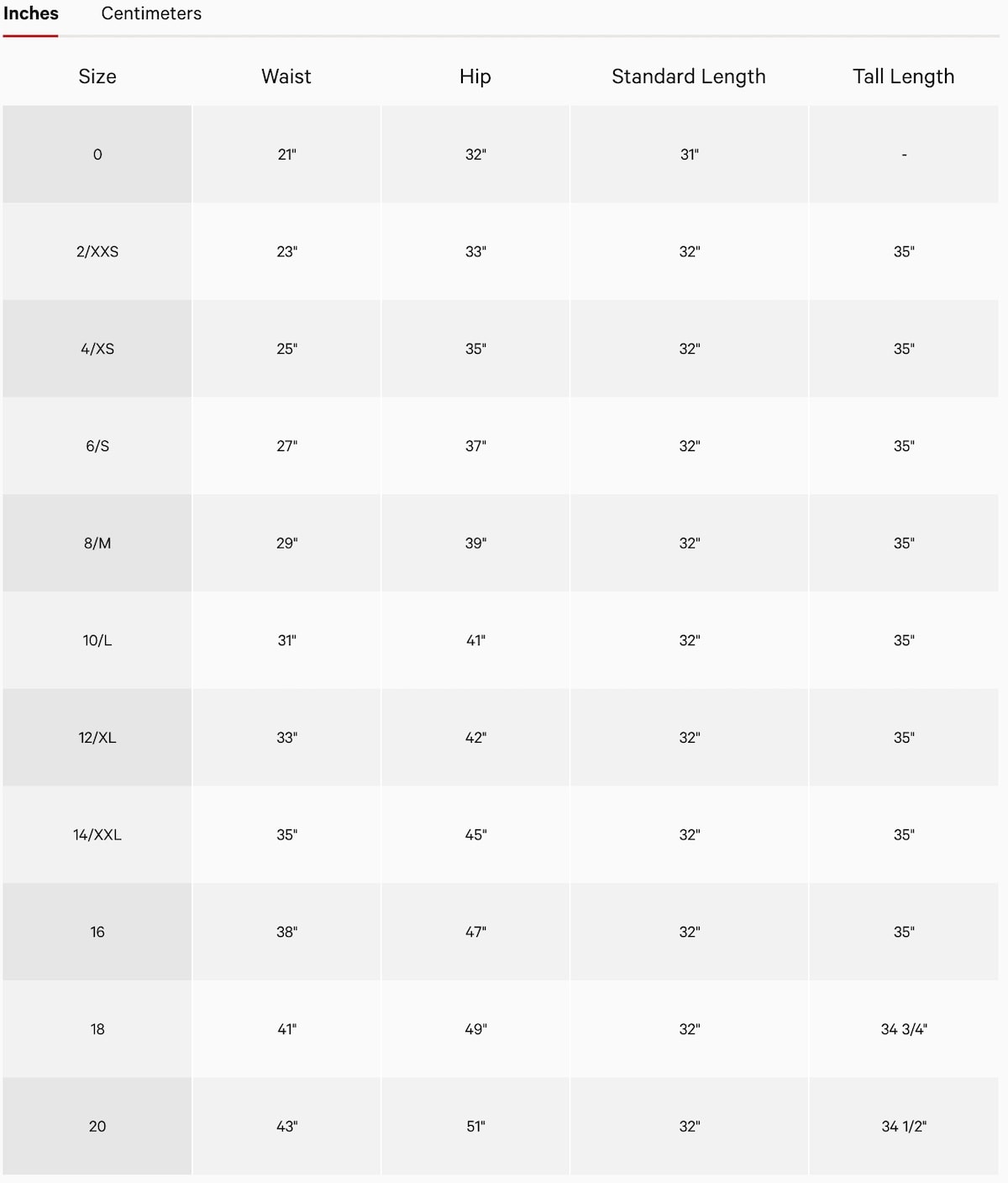 And if you need additional help, Lululemon has an online shopping assistant team ready to help you figure out the best pair of workout leggings and athleisure workout clothes for your needs.
Conversely, Carbon38 is not quite as inclusive in its sizing, which only runs from XXS to XXL.
You might want to stick to Lululemon if you want the most comfortable fit for your activewear needs outside of what is available from Carbon38.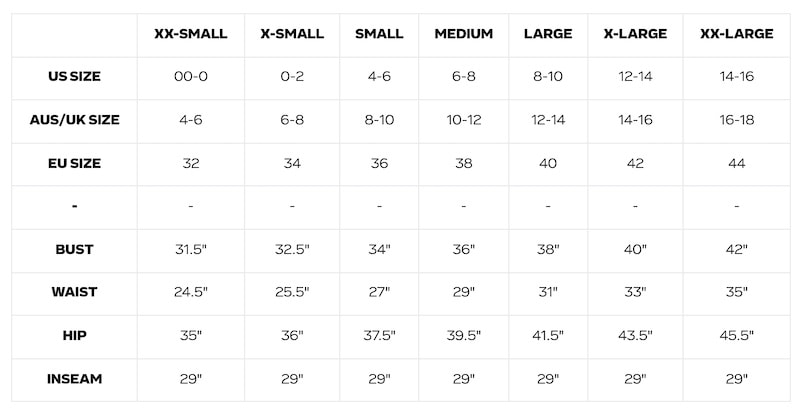 However, they are definitely true to size according to customer reviews, though if you want to get a looser or snugger fit, then it's possible to size up or down respectively, as the difference between each one isn't actually that big.
Returns And Exchanges?
At Lululemon, you can return for free to either one of their brick and mortar stores or through the mail. If you're returning three or fewer items, you might be able to get a refund as soon as you've dropped the items to FedEx or USPS.
The only thing you can't send back to Lulu is their Final Sale items, like those found in the We Made Too Much section of their website. If you're not familiar, this is a great place to snag yourself a bargain on some truly sensational sportswear.
Unfortunately, product exchanges – for instance, when you've picked up the wrong size – can only be performed in a store. You'll have to hit up your local shop in order to get things sorted out.
Things are a little different with Carbon38. You get thirty days from the day you place your order – not the day it ships or you receive it – to request a return and once that's done, you must ship the item(s) back within seven days.
Failure to return the items for an exchange or refund within the above timeframes could mean that your order is only eligible for store credit. Every item is returnable apart from the following:
Hair ties
Lingerie
Socks and leg warmers
Gloves and arm warmers
Items marked final sale
Water bottles
Headbands
Bestsellers From Both Brands
Lululemon has become a household name when it comes to quality leggings. Current Lululemon bestsellers are:
Lululemon Fan Favorites

Carbon38 is also not a stranger when it comes to quality pieces. Among the suite of products currently available from Carbon38, these are pair of leggings and athletic wear shoppers love:
Carbon38 Popular Products

Conclusion: Carbon38 vs Lululemon – Which Brand Is Better?
As far as sportswear is concerned, I think you can get some truly gorgeous pieces from either of these beautiful brands. Of course, they're both super expensive at times, and neither is ever going to suit a buyer on a budget, but still.
If you're looking for quality clothing that won't pill, rip or become see-through after just a couple of wears, you'll find it at Carbon38 or Lululemon.
If you liked this Carbon38 vs Lululemon comparison post, you'll love these related posts:
Not a Prime member yet? Get all the perks of Amazon with this Amazon Prime 30-Day Free Trial. Are you a student? Lucky you! Use this link for your Prime Student 6-month Trial.