Athleta vs Lululemon: Which is a Better Athleisure Brand?
This post may contain affiliate links which means I will get a commission if you make a purchase at no additional cost to you. As an Amazon Associate I earn from qualifying purchases. Please read my disclosure for details.
If you're tired of sifting through endless Athleta vs Lululemon comparisons, I'm right there with you! Problem is, there's no easy way to tell you who the clear winner is better Lululemon vs Athleta.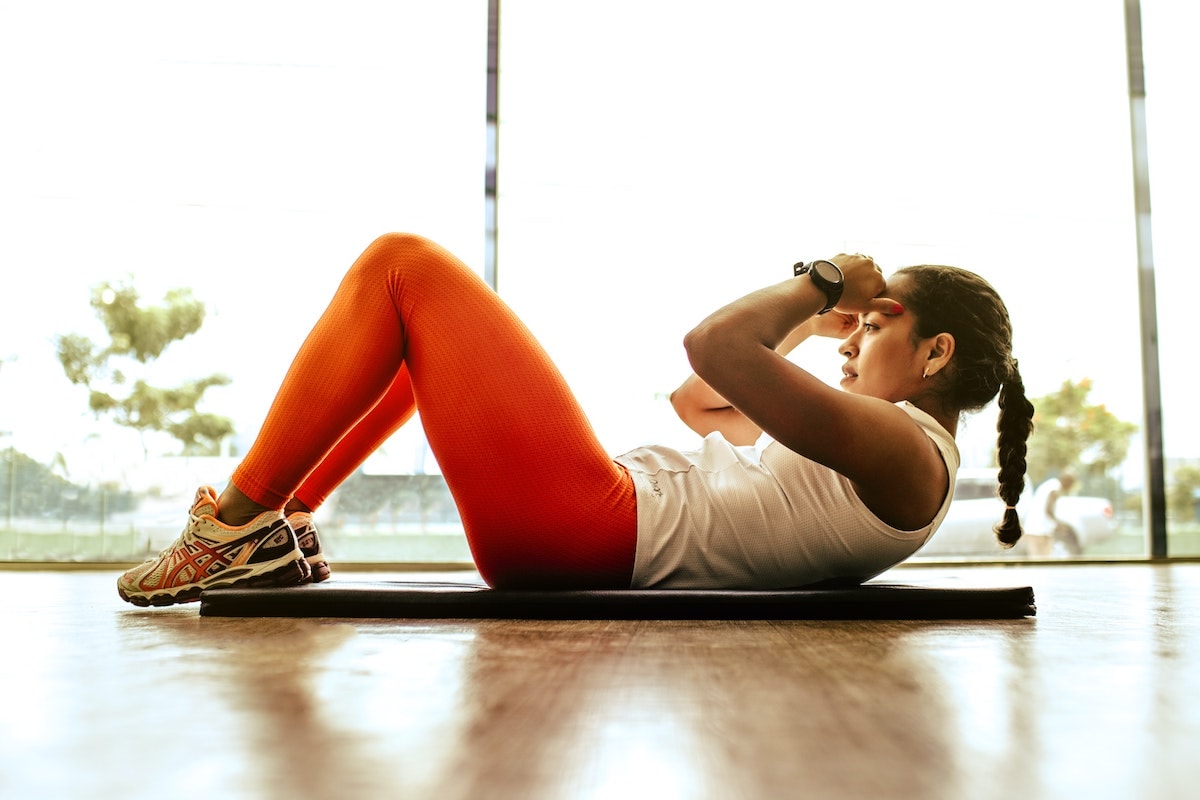 Why?
Because both brands outshine each other in different areas that may or may not appeal to you. Need to skip a section? Use the table of content below.
Introduction
Though it's always existed, the athleisure trend has blasted into popularity over the last few years… especially the form-fitting, body sculpting kind.
Going to the gym is all about getting a good workout but recently, everyone wants to look good, too. Arms, legs, abs, everything's on-show now more than ever.
Both Athleta and Lululemon offer high-end, well-made sportswear of a beautiful quality, designed to make you feel as confident and comfortable as possible.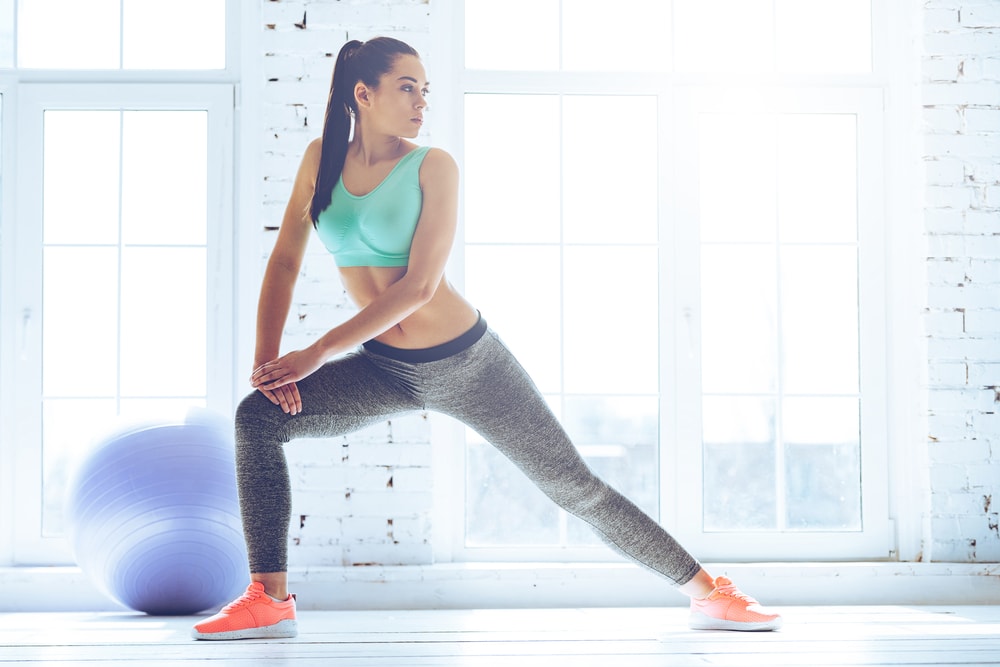 Equally, they also provide some seriously advanced fabrics for their clothing, allowing you to potentially surpass your workout goals just by wearing better gear.
As apparel on the more expensive side, both are a luxurious option for the athlete/fitness lover with more money to spend, but which is the best option overall?
Today, we'll help you decide – just keep reading to find out where your next shopping spree should take place. This fight's a tough one! Let's get to it.
In A Hurry? You'll love this comparison:
Athleta vs Lululemon Leggings: Comparison Chart
ATHLETA
LULULEMON
Pricing
$49-109 (for leggings)
$44-$89 (for tops)
$44-$69 (for sports bras)
$95+ (for leggings)
$48- $148 (for tops)
$48-$178 (for sports bras)
Colors
Various
Various
Collections
Nirvana, Momentum, Ultimate, Foresthill Cloudlight, CYA (Cover Your Assets)
WunderUnder, Align, Energy, Scuba, Invigorate, Swiftly
Activity
Yoga & Studio, Cold Weather Training, Hike & Explore, Travel & Commute, Tennis & Golf
Yoga, athletic gear, general exercise
Bestsellers
Leggings, Tights, Joggers, Seamless sportswear
Scuba hoodie, WunderUnder high-waist leggings, Align crop pants
Brand History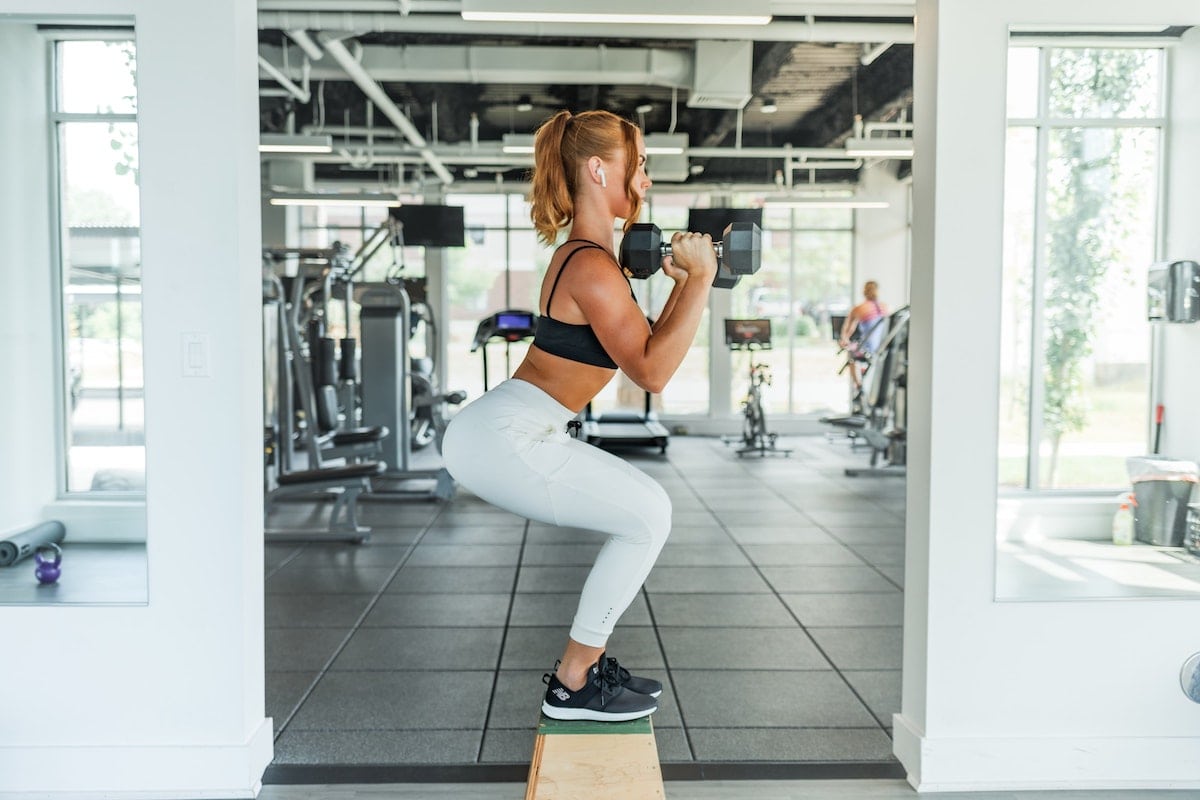 Athleta Brand History: What is Athleta?
Apparel and accessories giant GAP added Athleta, a line of women's athletic wear, to their list of brands in 2009.
With the core value of empowering women and girls, their designs are all about sustainability, sisterhood, and powerful performance. 
Though many of its competitors are solely targeting teenagers and older women, their Athleta Girl line is aimed specifically at the smaller sports superstars. If you're looking to pump up a young athlete's wardrobe, this is the brand to do it with.
Athleta might not have been around for as long as other stores, but they have the backing of GAP's decades of superior quality and reputable service. In recent years, they too have looked towards sportswear that shapes you.
Lululemon Brand History: What is Lululemon?
As a more established brand, Lululemon has been around since 1998, founded by Chip Wilson in Vancouver, primarily offering yoga wear. It has since evolved into a bigger, brighter, better provider of various athletic apparel, for men and women!
Over more than two decades, they have opened more than four hundred and fifty stores across America, even setting up a flagship in London's famous Covent Garden.
There's a reason that moms still love them so much!
Recently embarking on technological adventures with startup fund Mirror, Lululemon is looking to advance its offerings to actual exercise equipment. For now, though, we'll be focusing on what really matters: the clothes and accessories.
Athleta vs Lululemon: What Does Each Brand Offer?
Styles/Colors
At Athleta, most of their pieces are available in neutral colors of varying light and dark shades. We're talking greys, blacks, dark blues, the occasional nude. They do have a stray red or blue here, a camo print there, but nothing too outside the box.
The folks at Lululemon on the other hand have got you covered on the neutrals for sure, but tend to be a bit more creative with the color schemes, patterns, and designs they use. Fans of neon and shiny numbers will be easily pleased here.
Both brands have a lot of versatility and stylish legging styles. And each of their offerings, regardless of brand, comes in at least one other color.
Some are available in more than ten! Wherever you look, there's sure to be at least something you'll like from either store.
However, if you're into tie-dye, sequins, glitter, and some of the more, let's say, modern takes on sportswear, you'll have more success finding that at Lululemon. Gap just has a safer, more dignified approach to things, and we respect that!

Quality
Given Lululemon has been around for quite a while, and customers keep coming back, it's easy to see that Lululemon's athletics gear is of an exceptional quality, whichever of its lines you decide is the right fit for you.
Having curated a patented blend of nylon and lycra, known as Lu-on, for use in many of their pieces, you'll find a lot of Lululemon products are buttery-soft and feel lovely against the skin.
My life was forever changed after trying a pair of Lululemon Align high-waisted workout leggings (which I eventually splurged on!).
They are seriously the softest pants I've ever tried. And let's not forget that they stretch four ways, for a controlled but comfy fit.
For the most intense spin classes and other hardcore workouts, their fast-dry, cool to the touch Everlux blend (designed by a team of scientists at their in house lab) is ideal for absorbing extreme amounts of sweat to help you power through.
Though spending the whole article telling you all there is to know about Lulu's huge range of fabric options is tempting, this is a comparison article, not a deep dive (you'll love this deep-dive into Lululemon). Check out even more of their innovations and ideas over here.

At Athleta, it's all about supporting Mother Earth and eradicating waste, so 76% of their materials are made from sustainable fibers. From recycled polyester and nylon, organic cotton, and TENCEL tree fibers, Athleta's collections are (mostly) au naturel.
The brand's SuperSonic Fabric line is perfect for those extra-sweaty sessions, with a delightful cool-touch finish.
This line is quick-drying, offers compression, and is so aerodynamic that you might literally feel yourself moving faster.
As for Powervita, Athleta's second skin-style fabric (found in their especially popular Salutation Jogger) is ideal for dance and yoga. Offering added breathability, with lighter compression and the same quick-dry freshness, you get what you pay for.
Like Lululemon, Athleta has several more fabrics, each offering more impressive characteristics than the last, but we won't bore you with every single detail. Just head to this full guide if you'd like to find out more.

---
Finding this comparison post about Athleta vs Lululemon helpful? You'll love these related posts:
---
Fit/Sizing
Beginning at XXS and ending at 3XL, Athleta's range of sizes is impressive, though their Girl line for adolescents only runs from XS through to XXL. Every single product listed has a 'Fit & Sizing' guide to help you figure out which is right for you.
Likewise, when a customer leaves a review, they will also mark on a set of sliding scales how well the item fits overall, in certain places, and what sort of rise it has, for instance. These provide a clear, quick guide to whether an item is looser or fitted.
Athleta's CYA (Cover Your Assets) collection is especially suited to the more mature athletes among us, or those who prefer to stay modest whilst they work out. Longer and less revealing than some of the brand's other sportswear, it does just as its name says!

Over at Lululemon, their sizes are slightly more inclusive, starting at 0 and ending at 20, though some of their products aren't available in certain fits. You can even book a free video chat with one of the brand's consultants to find your perfect size!
For their specially developed Luon fabric, in particular, it's really easy to tell if it's ill-fitting.
Once worn, these items should be matte in appearance; if, when you wear your Lulus, there's an underlying sheen, you should return it for the next size up.
Thankfully, your local store might offer free hemming and tailoring services, allowing you to achieve the ideal for your sportswear, explaining exactly the kind of fit you'd like to the expert in-store. This is free, so use this service while it lasts!
Price Point
As I've already mentioned, both Lululemon and Athleta are renowned for their higher price points compared to other popular fitness brands, though Lulu's leggings will always run as the most expensive starting at $98 – that's unlikely to change.
Being a subsidiary of GAP, which is renowned for making classically cute, high-quality clothes, accessories, and handbags, customers expect a lot from Athleta. Like all of the clothes GAP offer, their prices are reflective of the standard they provide.
Watch out for Athleta's semiannual sale that typically starts in July to save some coins.

Similarly, a solid pair of workout leggings from Lululemon start at $98! I know, I know! That's more than what most of us, myself included, are comfortable paying.
Trust me, almost anybody who's splurged on Lululemon would vouch for the fact that they're an incredible investment.
Don't take my word for it, ask other people about their experience or read the reviews on the product page.
I'll let you in on a little secret. Keep your eyes peeled on the We Made Too Much section of Lulu's website, where they offer quite a discount (aka sales) on pieces like the Align leggings. This is an excellent way to snap up a bargain!
Bestsellers from Both Athleisure Brands
Much like Gap, Athleta has a lot of popular products. Not sure which Athleta product to get? Try one of these bestsellers:

Equally, as impressive in their longevity, many Lulu products are staples in the wardrobe of women worldwide. Here are a few bestsellers and crowd-favorites:

Conclusion: Lululemon vs Athleta – Which Brand is Better?
From what you've seen, it's pretty difficult to pick a winner when choosing between these two luxury workout brands. It almost feels like you're trying to decide over Swarovski encrusted apples and oranges!
Thinking about quality, each company has a lengthy list of options when it comes to fabric, each designed to offer different fits, levels of compression, and levels of movement.
Both are well made and dependable, though Lulu seems to take the edge especially in the realms of yoga pants.
When considering sustainability, Athleta certainly makes a conscious effort to choose more environmentally friendly materials and recyclable packaging, as well as working alongside various charities.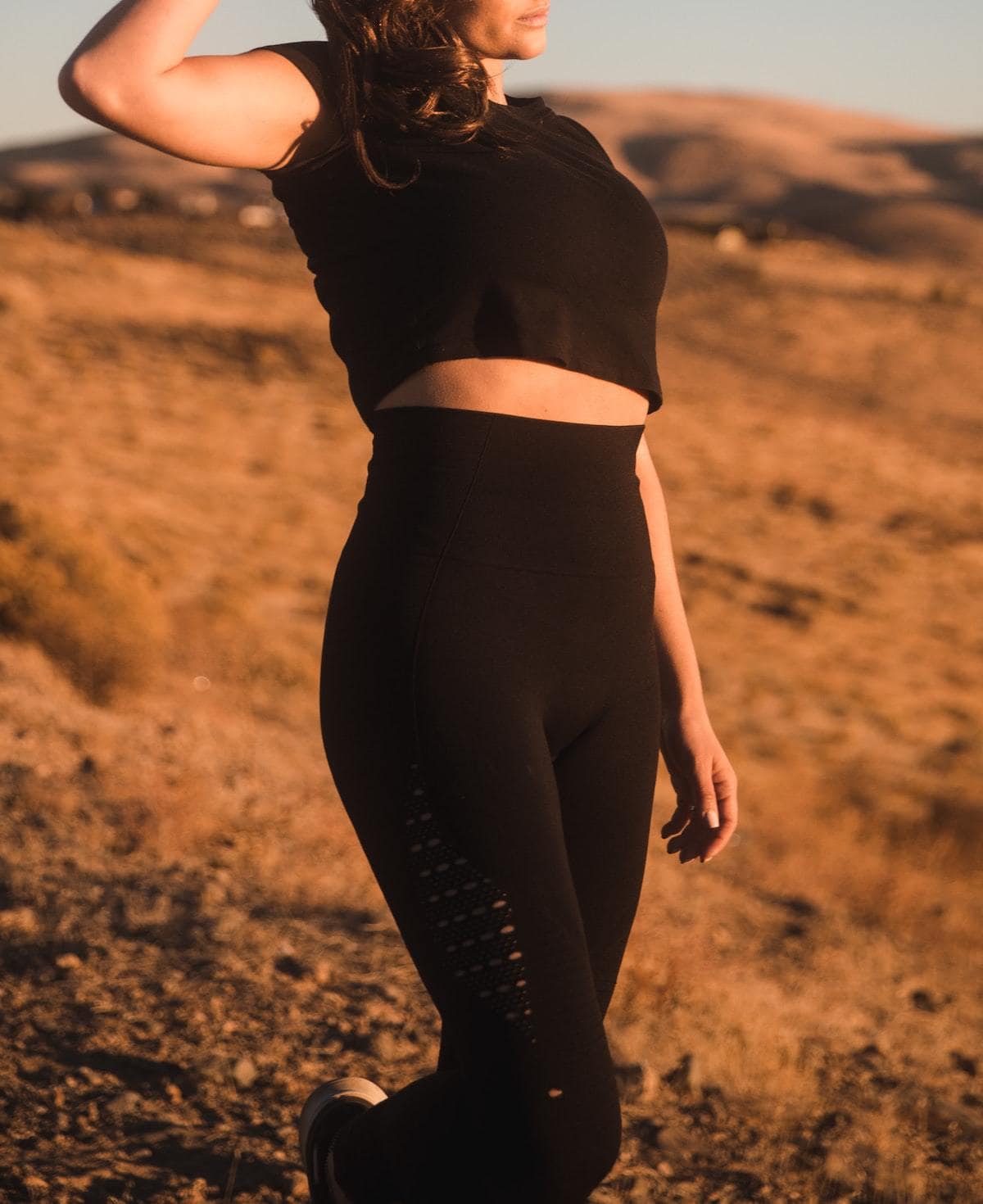 As we have already established, Lululemon does cater to men, though their focus is skewed considerably towards women.
Therefore, depending on who you're shopping for, Athleta may be out of the question entirely… unless the receiver is open-minded.🤷‍♀️
That being said, Athleta caters to a much broader range of activities. Though arguably, you can wear Lulu athleisure wear in any scenario, the fact that Athleta has gone to the effort of such an organization when presenting their offerings is commendable.
There isn't much of a difference at all when it comes to fit and sizing, as both brands cater to around the same range of body types.
Equally, as accommodating as each other, you'll struggle to find similar quality in the plus-size offerings of sporting goods shops.
I hope you found this Athleta vs Lululemon comparison post helpful in answering your questions. And as always, if you have any questions, don't hesitate to ask in the comment section below.
If you liked this Athleta vs Lululemon comparison post, you'll love these related posts: