Lululemon Align Leggings Review: The Good, Bad… [My Experience]
This post may contain affiliate links which means I will get a commission if you make a purchase at no additional cost to you. As an Amazon Associate I earn from qualifying purchases. Please read my disclosure for details.
This Lululemon Align Leggings Review post was not sponsored by Lululemon nor was I compensated for writing this article.
As you've probably seen around the web, Lululemon leggings, particularly the Lululemon Align pants have been a hot commodity. The excitement around Lululemon definitely got intensified with the recent lockdown.
Got your eyes on the Align leggings but not sure if it's right for you? Keep reading this Lululemon Align review to get the scoop on these pricey leggings.
A few things to keep in mind…
I love leggings and wear them 90% of the time when I'm working from home. Other times, I'm either wearing scrubs or work pants.
I'm also not a gym rat so I can't tell you, from experience, how well these hold up with high-intensity exercises. I prefer to wear my less expensive workout gear for this purpose.
A typical day for me involves comfy leggings and cozy tops (pullovers, sweaters, or fleece). Here, I'm wearing the Lululemoon Align pant with this Amazon pullover sweater.
If you're looking for a thick sweater, definitely give this sweater from Amazon a try. It was my go-to during my last work stint during the winter in Alaska.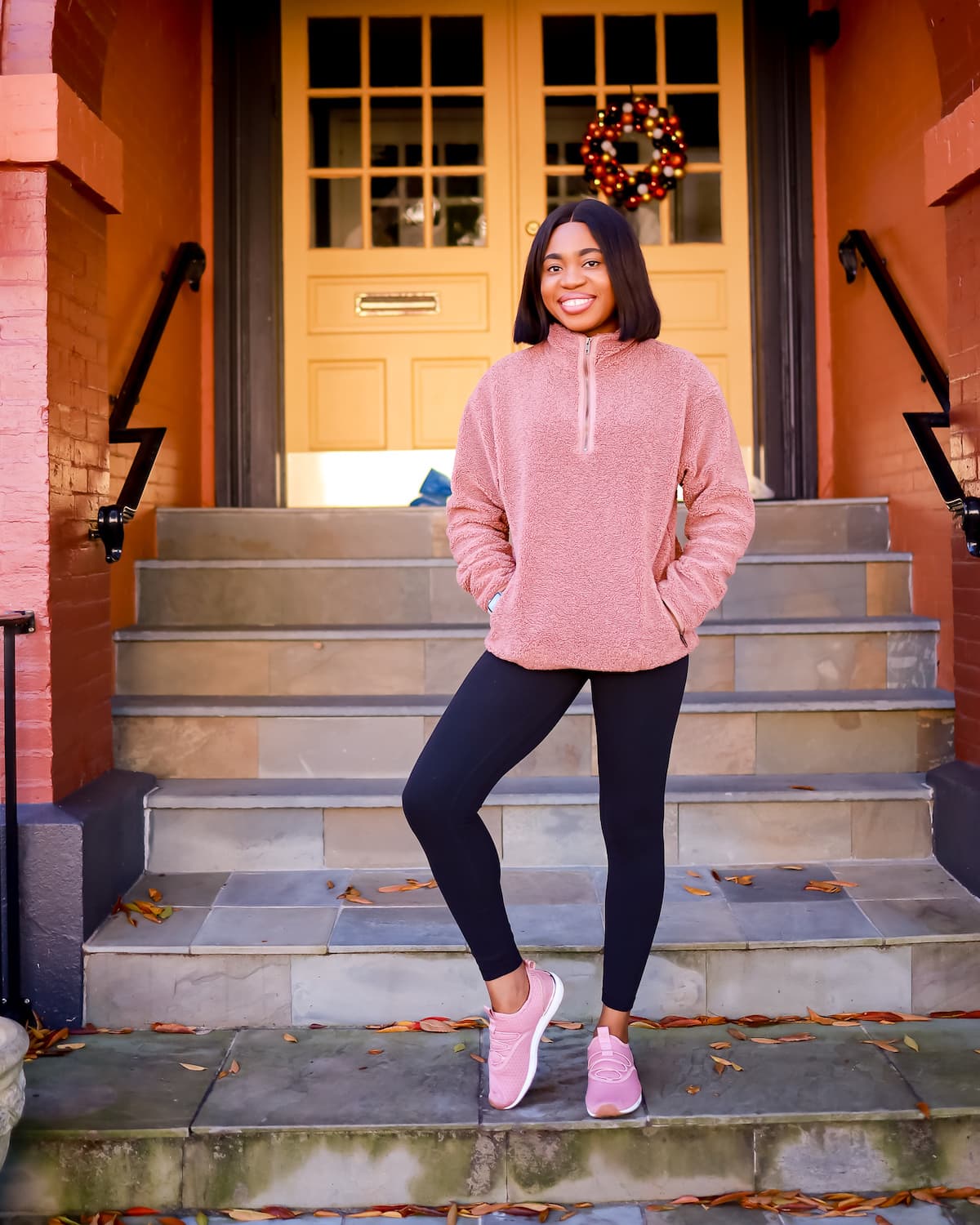 I loved it so much that I hooked my mom up with two different styles. The sweater has two zippered pockets – perfect for your phone and keys (and for hiding your fingers from the frigid cold).
Although I'm not wearing an extra layer under the sweater here, you totally can as there's enough room for a light-medium layer fitted clothing.
I'm wearing my true size, size small, and it fits true to size. You can totally size down for a more fitted look.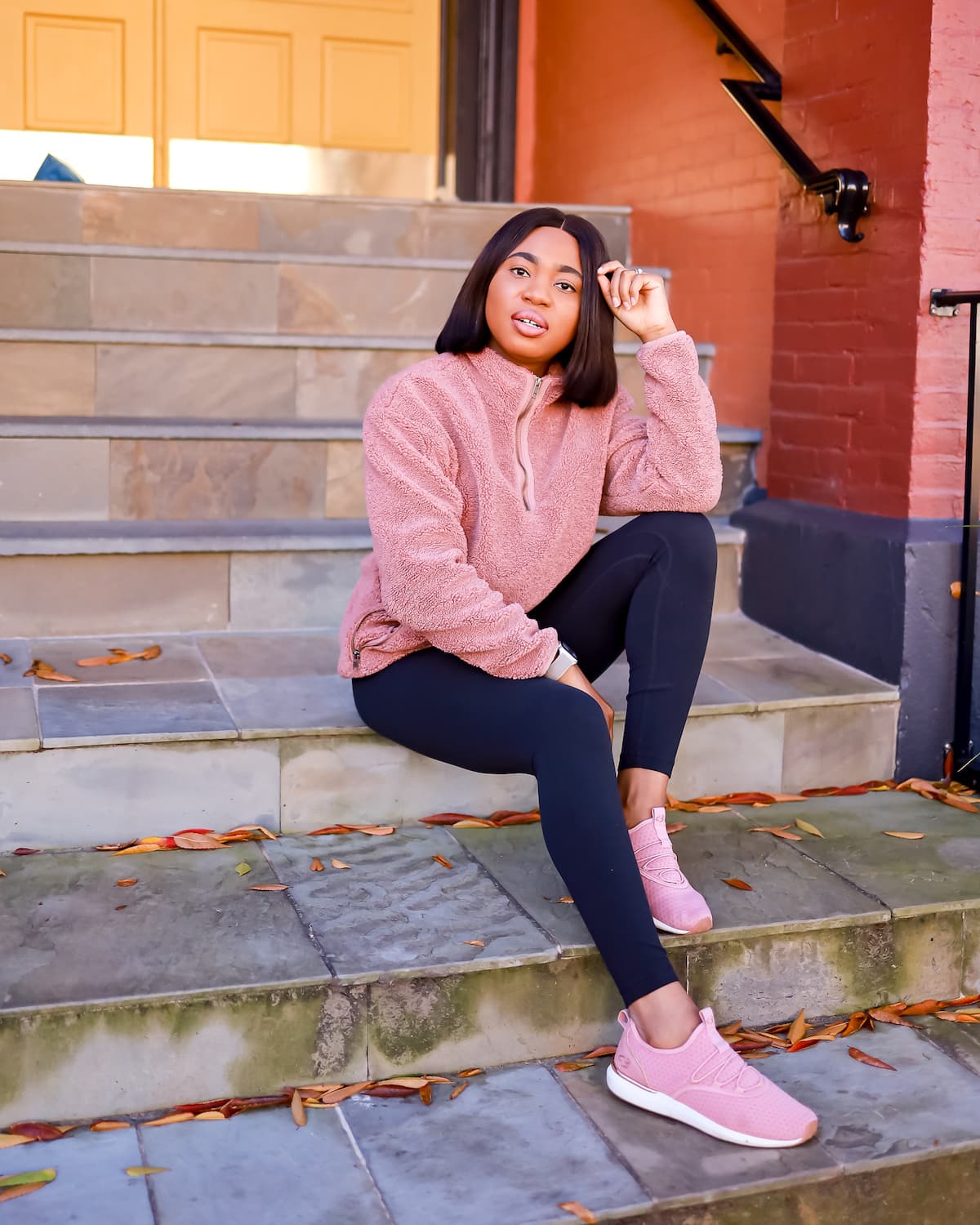 On my feet, I'm wearing a pair of Concept 3 by Skechers sneakers that are sold exclusively on Amazon. I'll classify these as comfy, well-cushioned sneakers that you can wear all day.
With more and more people working from home, there has been a huge transition from work pants to loungewear clothes and leggings.
Many leggings brands like Spanx, Lululemon, and Gymshark have become the work from home (WFH) go-to style for many of us.
With sooooo much hype around Lululemon pants, this begs the question:
Are Lululemon Align pants worth it?
The short answer is: YES, the Lululemon Align leggings are worth it.
And.. the long answer? Well, it depends on who you ask. Keep reading this Lululemon Align leggings review to get the scoop. Plus find out if YOU should buy the Lululemon Align pants.
Lululemon Align Leggings Review
I am wearing the Align pant in a size small in the classic black color.
For reference, I am 5″5 and roughly 135 lbs. I typically wear a size 4 (S).
I'll admit that this is not my first time trying Lululemon Align. Matter of fact, I wanted to know what the hype was all about. So at the Lululemon store, I tried the Align, Wunder Under, and probably the Fast and Free tights.
---
Find this review about the Lululemon yoga pants helpful? You'll love these related posts:
---
The Align pants resonated with me because the fabric felt, unlike anything I've ever felt before. Super soft is an understatement.
Straight from my waistline, thigh, and down to my ankle, the fit tight felt amazing. Some people have complained about pilling around the inner thigh area, but that has not happened to me.
Lululemon Align Pant Review: Fit Details
Style: Lululemon Align™ Pant II 25″ – Size 4 (true to size) – Black
Length: 25", 28″, 31″ (High Rise)
Material: Body: 81% Nylon, 19% Lycra® elastane (Nulu™ fabric)
Price: $98
Sizes: 0 to 20

* 25″ length is intended to sit above ankle
* 28″ and 31″ length is intended to sit at ankle
I am barely 5'5′ and the 25″ high rise legging sits slightly above my ankle, which is exactly what you want if you don't like your leggings bunching up at your ankles.
Also, petite babes might find that the 25″ yoga pant fits their needs better than the 28″ and 31″.
The hidden waistband pocket is ideal for a card or a key, and it shouldn't get in your way.
PROS
Squat-proof
Buttery soft
Does not sag
Versatile
Multiple colors
Multiple lengths
Phone pockets
Trans-seasonal
CONS
Price
Poor sweat-wicking
No compression
Where To Get Lululemon Align Leggings
Genuine Lululemon yoga pants are available on the official Lululemon website. You can however find genuine pre-owned Lululemon Align pants on Facebook groups like the Lululemon Bidding Battles and Lululemon Amuurica.
And on Poshmark, eBay, and Depop. If you get your Lululemon tights from a third party website, here are a few tips on how to spot fake Lululemon leggings.
Are Lululemon Align Pants Worth It?
Yes! The Lululemon Align pants are worth it. From lounging around, working from home, to low-intensity exercises, like yoga, the Align leggings will be your go-to leggings.
They are soft yet supportive, feel and look great on the body. If this fits your need, you should buy the Lululemon Align pants.
If you're looking for versatile everyday leggings with high compression, Spanx faux leather leggings are the way to go. For high-intensity workouts, try the Lululemon Wunder Train.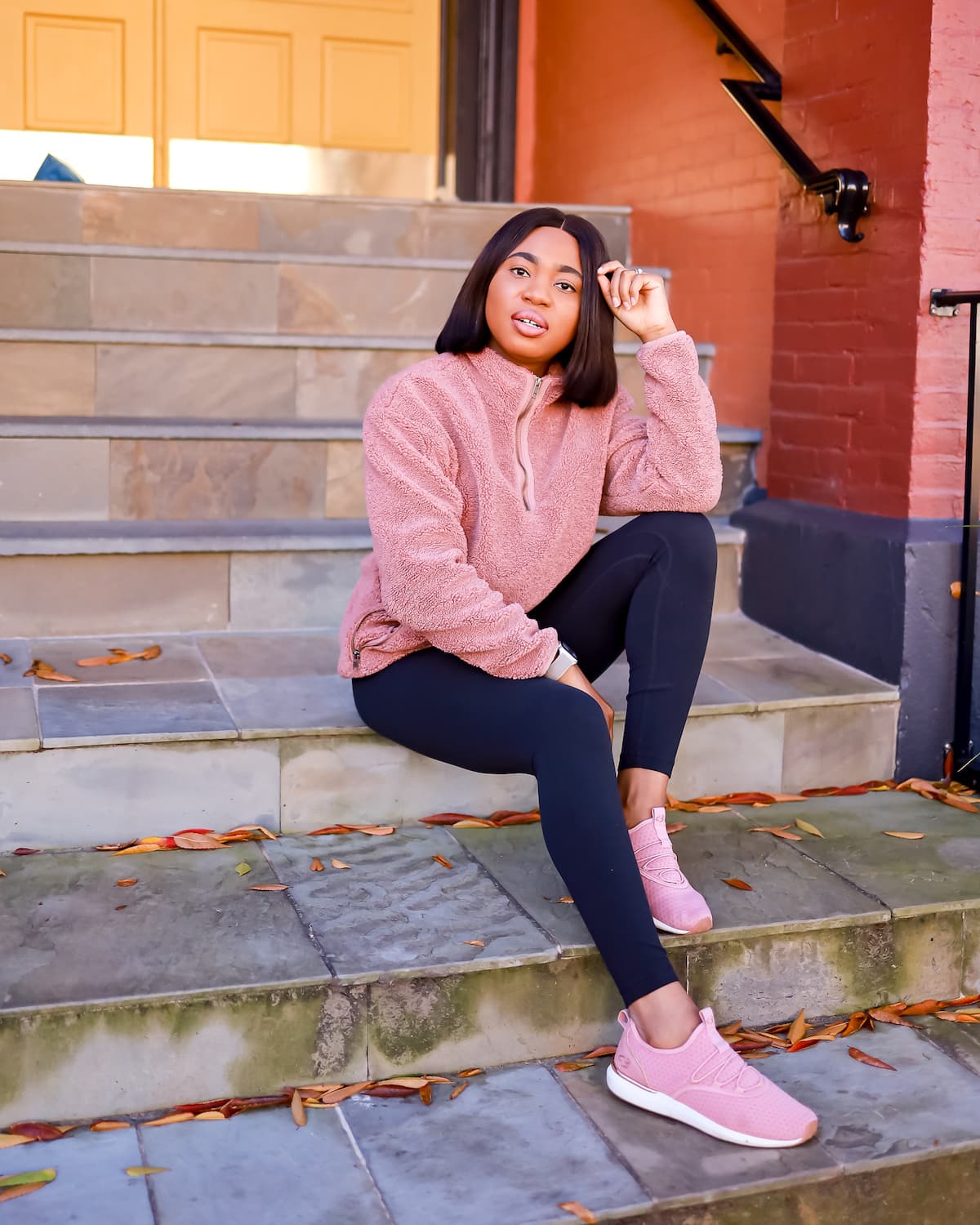 How To Care For Your Lululemon Align Pants
You can hand wash your leggings with soap and water. However, to extend the life of your Lululemon garment, machine-wash your Lululemon in cold water and lay flat to dry (source).
Doing this protects the life of the unique Lycra fabric and retains the shape of the Lululemon clothing.
General recommendation is to turn your Lululemon leggings inside out and avoid washing them with anything coarse.
Avoid using fabric softeners as they impede the wicking capabilities that make these leggings stand out from every other premium leggings.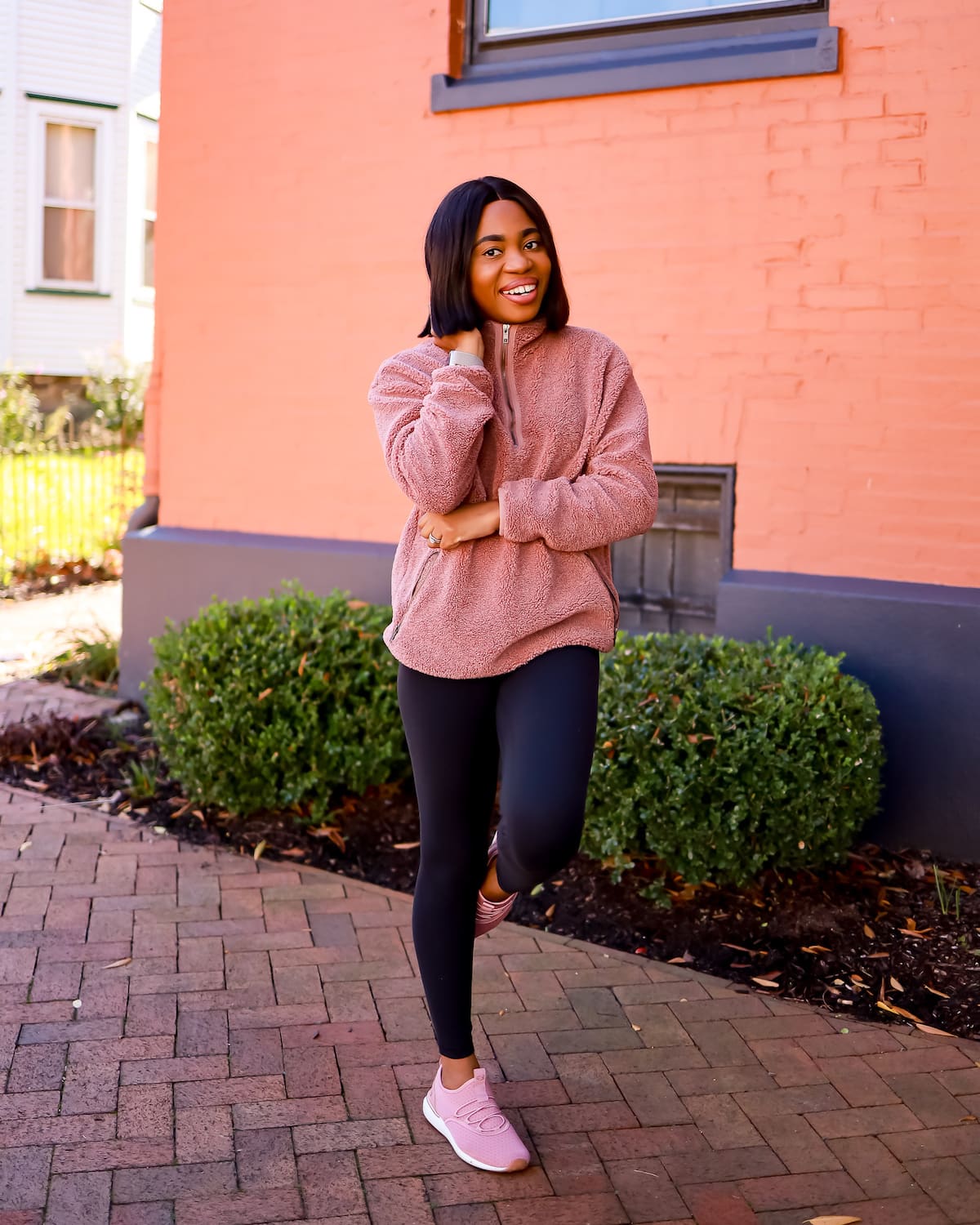 What Size Lululemon Align Legging Should I Get?
I suggest getting the Align yoga pants in your usual size. The length you pick should be based on your height and preference.
The 25″ (7/8 length) is suited for petite, 28″ for regular (keeping in mind that regular denim inseam is typically 32″), and 31″ for tall. 
The Lycra fibre (Nulu fabric) allows the pant to stretch without losing its shape. You should be fine going down from your regular size for a more contoured look and compression.
I wear US small (~135 lbs, 5″5: waist 26/27″), and the 25″ (7/8 length) leggings in size 4 fits perfectly.
For reference, use this Lululemon leggings size chart to inform your decision: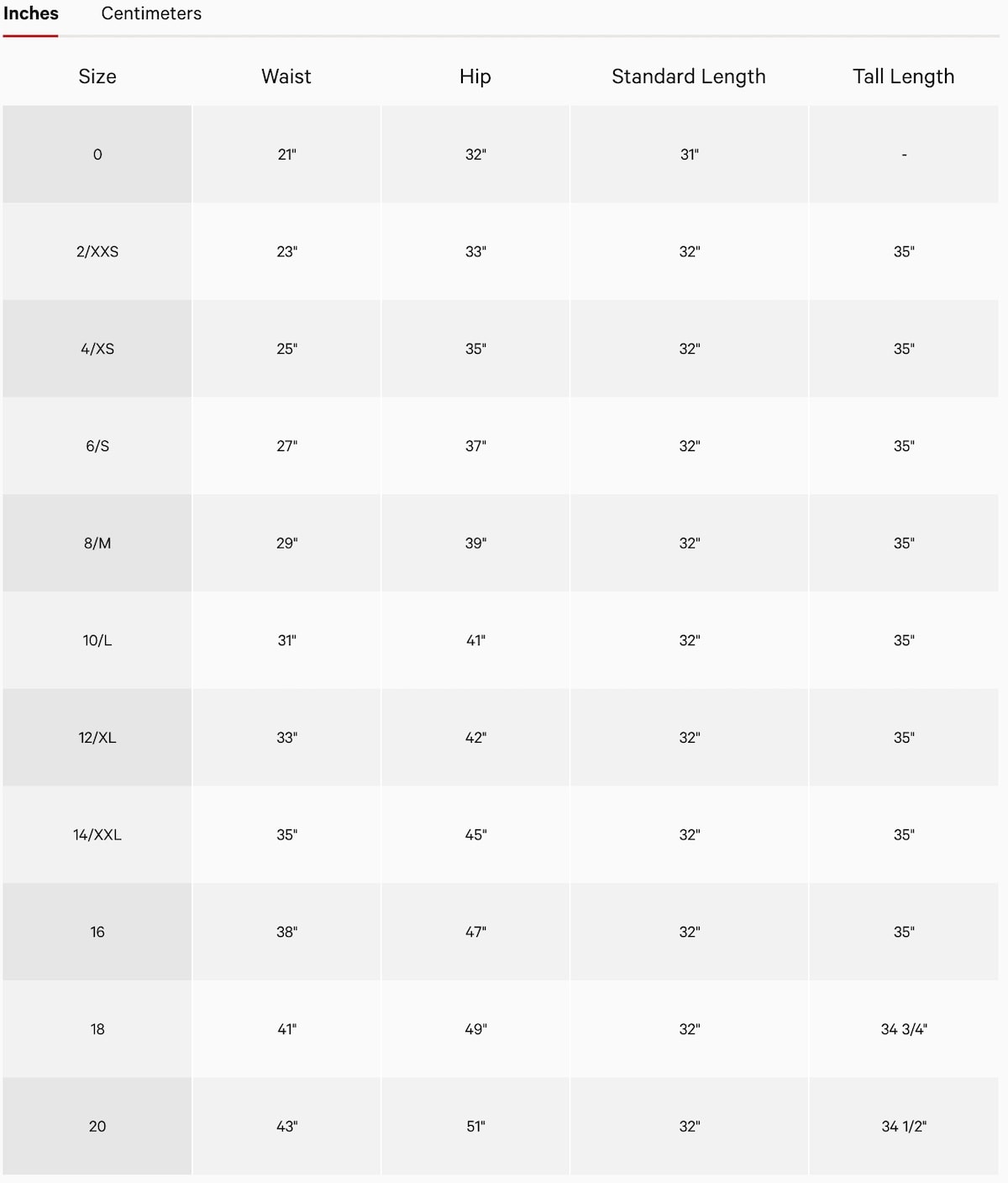 What Are Lululemon Align Leggings Designed For?
The Align leggings are designed for yoga. They can be worn to lounge around or for low-intensity workouts. The four-way stretch, breathable, weightless Nulu fabric ensures you feel comfortable. They do have some moisture-wicking features to keep you dry.
Are Align Yoga Pants Squat-Proof?
Yes, the Align yoga pants are squat proof. Now, you still have to wear seamless underwear to avoid visible panty lines (VPL). Some people prefer to go commando to avoid dealing with panty lines.🤷‍♀️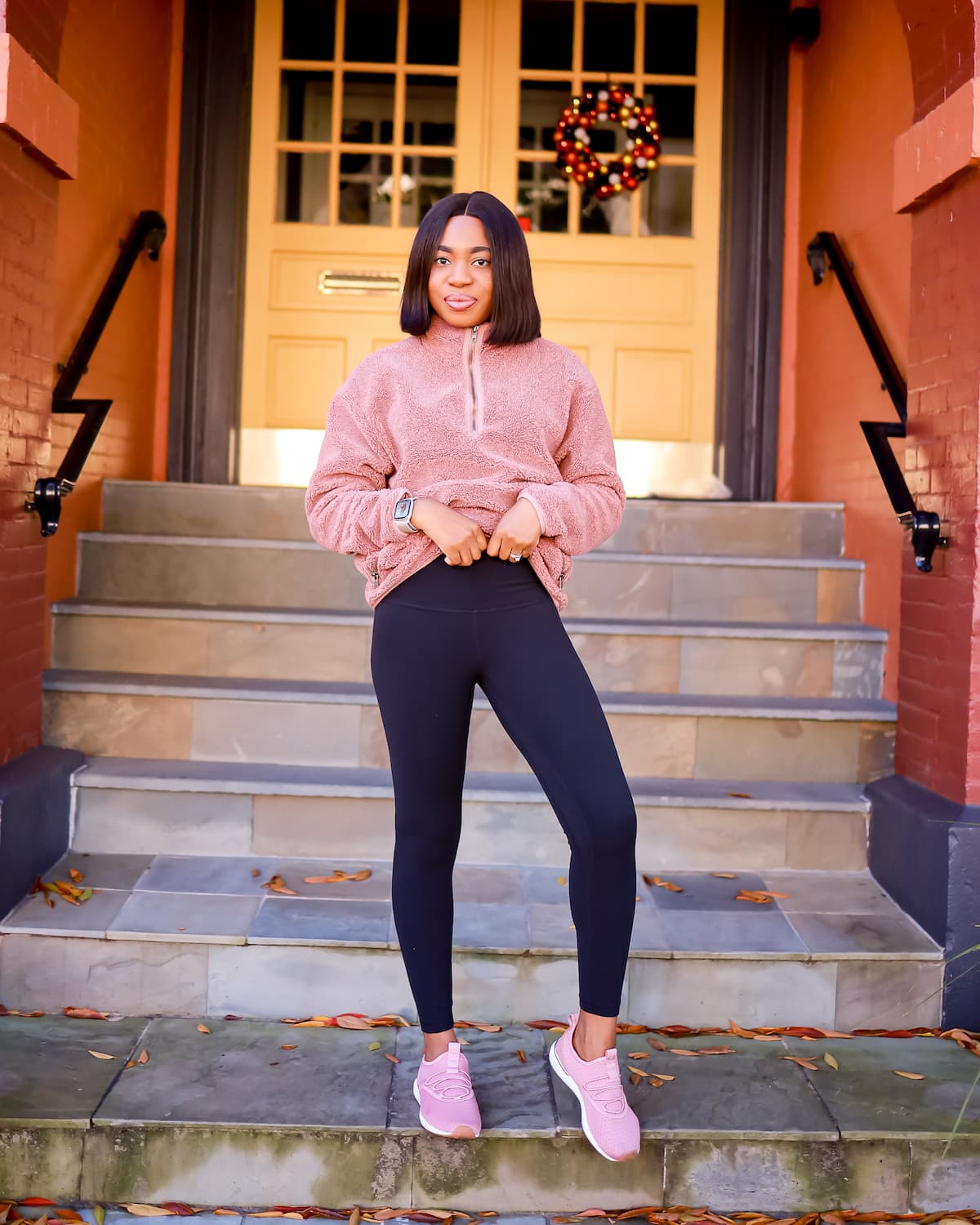 Do Lululemon Leggings Go On Sale?
Hardly ever! I scooped a pair of the Align pants during their Black Friday sale. Other than that, bookmark and check the We Made Too Much section every Thursday to get your hands on a pair of Lululemon leggings and other garments that might have been overstocked in your size.
Members of the exclusive Lululemon Sweat Collective get 25% of their orders. Active military members, their spouses, and first responders also qualify for this 25% discount in-store only with ID (more here).

That about does it! I hope you found this Lululemon Align leggings review helpful. If you liked this product review post, you'll love these related posts:
Holiday Shopping Giveaway: $1,000 Cash or Gift Card
I have teamed up with an amazing group of bloggers to give YOU a chance to win: a $1,000 Amazon Gift Card or PayPal Cash to kick off the holiday season!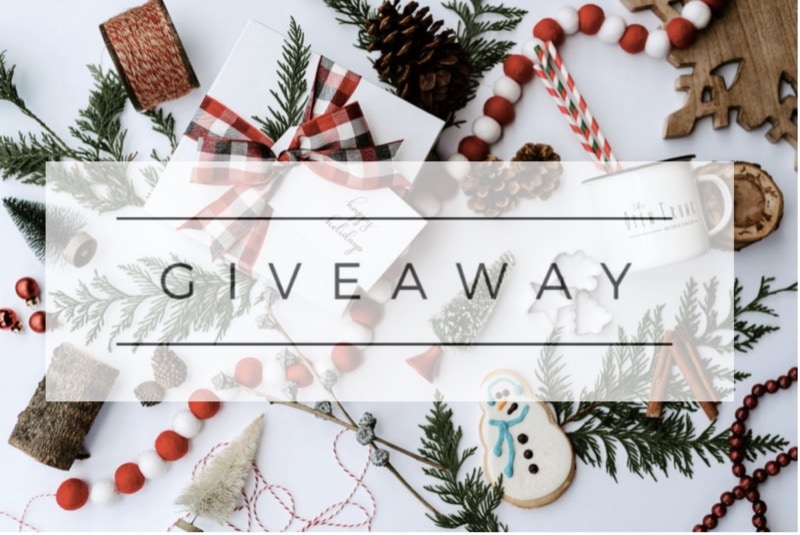 Simply enter below by completing the rafflecopter. You'll receive one entry per completion. This giveaway is open to the U.S. and Canada only and runs until EOD 12/16. Winner will be announced here. Good Luck!
Void where prohibited. By entering the giveaway you acknowledge that you are agreeing to complete each task, which involves following, liking and subscribing to newsletter's.
a Rafflecopter giveaway
PIN FOR LATER!