This post about the best Spanx leggings was not sponsored by Spanx nor was I compensated for writing this article. All opinions expressed in this post are my own.
When I got my first Spanx pants, I had no idea that I would fall in love with the brand. Truth be told, it wasn't love at first sight with Spanx. I mean, the price is not a piece of change.
But after trying a few Spanx products, these are the best Spanx leggings you should have on your radar backed up by my personal review and the brand's cult following.
Introduction
Although I'm not a big fan of the price point of Spanx pants, you'll agree with me that you get what you pay for. And honestly, Spanx over-delivers on it faux leather leggings and much more (like the camo leggings and velvet leggings).
I love, love, love Spanx leggings so much that the brand noticed how often I was posting about their products that they reached out and gifted me with some of their products.
You might have only heard about Spanx as the go-to brand for shapewear that delivers unrivaled smoothness, clean lines, and slimming features. But another top-selling product from this brand's suite of products is Spanx leggings.
Top 10 Best Spanx Leggings: Are They Worth It?
What makes Spanx so special? The brand has made a name for itself as the go-to brand for shapewear. If you're looking for a product that will smooth and contour your figure in all the right places, Spanx works wonders.
Along these lines, the brand amped up the heat by creating casual and workwear clothing with built-in slimming features. From everyday casual leggings, to work pants, skirts, and activewear.
These are the best Spanx pants for women. And for a limited time, you can use my special code LOUISA10 to save 10% off your Spanx.com order (sales/clearance excluded).

For reference, I am 5″5 and roughly 135 lbs. I typically wear a size 4 (S).
1. Spanx Faux Leather Leggings
And I'm here to report that I did try a cheaper alternative to Spanx faux leather leggings and quickly realized that Spanx had an obvious edge.
And yes, I've worn these faux leggings times and times again. If you're not sure how to wear these leggings, check out these 10 ways to wear faux leather leggings post.
2. Spanx Faux Leather Moto Leggings
3. Spanx Look At Me Now Seamless Camo Leggings
4. Spanx Jean-ish Ankle Leggings
5. Spanx Faux Patent Leather Leggings
After letting it sit in the closet for a few days, I took another look at it and decided to try on the leggings. Because of the slim-fit style, it took some pulling and tugging it get these on.
But once I was done, I felt a little better about these. Surprisingly, this wet-look legging is not hard to style.
The glossy finish makes it stand out so all you need are simple, non-statement pieces to complement or tune down the "high shine" feature of the leggings.
6. Spanx Velvet Leggings
While the velvet fabric reminds me of the loungewear feel of my Cuddl Duds, these Spanx velvet leggings have the signature Power Waistband synonymous with Spanx that contours your body in all the right places.
Amazing coverage free of muffin top
Slim is Built In™ for a smooth and contoured look
Free of a center seam (camel toe free)
Soft, cozy, and comfortable
Available in several colors and XS to 3X
7. Spanx Leather-Like Jogger
I styled this pant on my Instagram Reels and it was a favorite among viewers. Size down in these joggers. I usually wear a size small but size extra-small was a better fit for me in these leggings.
Other unique features of these joggers include:
8. Spanx Leather-Like Ankle Skinny Pant
The 5-pocket design definitely adds a flair to these skinny pants that transform it from faux leather leggings to casual pants. These are super stretchy and durable.
As I write this section of this post, I'm actually wearing these pants.
Earlier, a small piece got caught in a snag. I was certain that I'd ripped a hole smack in the middle of my thigh, to my surprise, there was neither a rip nor a scratch of these pants.
9. Spanx The Perfect Black Pant
I loved the fit and feel of the fabric. And the pull-on design reminded me very much of Betabrand Yoga Work Pants. The ankle backseam adds a modern and sleek look to the pants.
Although described as a pair of pants that hits at the natural waist, on my body, it looked slightly high-waisted (and that's ok). Like Betabrand, these pants are made with 4-way stretch ponte fabric.
Other noteworthy features include:
10. Spanx Distressed Ankle Skinny Jeans
BONUS. Spanx Faux Leather Leopard Leggings
My recommendation would be to style the leggings with neutral/solid colors so the pants can do the talking. Get these leggings before it sells out.
Use code LOUISA10 to save on your Spanx order (excludes sale items). Just like the classic Spanx pants, these are also center-seam free, which marks the end of camel toe.
---
How to Wash Spanx
The recommended method to wash your Spanx is to hand wash gently in cold water and lay flat to dry. Do not wring or twist your leggings.
As a reminder, do not use fabric softener on your Spanx products as those weaken the fabric and shorten the life of your Spanx. More information here. Your faux leather leggings should be washed:
Inside-out
Machine cold gentle cycle
With non-chlorine bleached when needed
Lay flat to dry
---
What to Wear with Spanx Leather Leggings
Now that you have a pair of Spanx pants, what do you wear with them? Spanx faux leather leggings go well with almost anything depending on the outing or occasion.
You can wear your Spanx faux leather leggings with an eyelash lace bodysuit, animal print top or bodysuit, a camisole tank top, a chambray jeans top, a loose fit t-shirt, a frill neck blouse top, a pullover sweatshirt, cardigan, blazer jacket, or a lapel vest. See 10 ways to style Spanx this year.
FAQ About Spanx and Spanx Pants
Can Spanx Leggings Be Hemmed?
Yes, Spanx leggings can be hemmed. BUT I advise against hemming the leggings as this might compromise the fit and durability of the fabric. Instead, take advantage of Nordstrom or Spanx free shipping and return policy and exchange for a shorter inseam. Most Spanx pants are available in petite, regular, and tall inseam. More info here.
When Do Spanx Leggings Go on Sale?
The iconic faux leather leggings rarely go on sale. Check out this page to see if there's a sale on the leggings. I've found that the classic leggings and a rotation of their suite of products are almost always included in the annual Nordstrom Anniversary Sale at a significant discount.
Another great opportunity is to score these pants during the annual Spanx Black Friday sale. Can't wait for either of these? Use my unique code LOUISA10 to save 10% off your Spanx order. Spanx sales page routinely offers amazing discounts on other products.
Where are Spanx Sold?
You can buy authentic Spanx on the official Spanx website, Nordstrom, Macy's, and even on Amazon. The newest styles are usually first available on Spanx.com. You can find current Spanx bestsellers here.
Are Spanx Leggings Worth It?
The short answer is YES, Spanx leggings are worth the splurge. The long answer is that it depends on your taste and your budget. Now that I've tried and routinely wear several Spanx pants, I believe Spanx leggings are worth the money.
Do Spanx Leggings Run Small?
Yes, they run small the first couple of times you try them on. But these pants mold and contour to your body after a few wears and stretch out a little bit.
Once they've molded to your body type, the leggings live up to their name and hype. I'm 5″5, ~135 lbs, and a size small (US 4) in pants. I ordered the size small with a regular inseam and it fits like a glove. For reference here's their leggings size guide: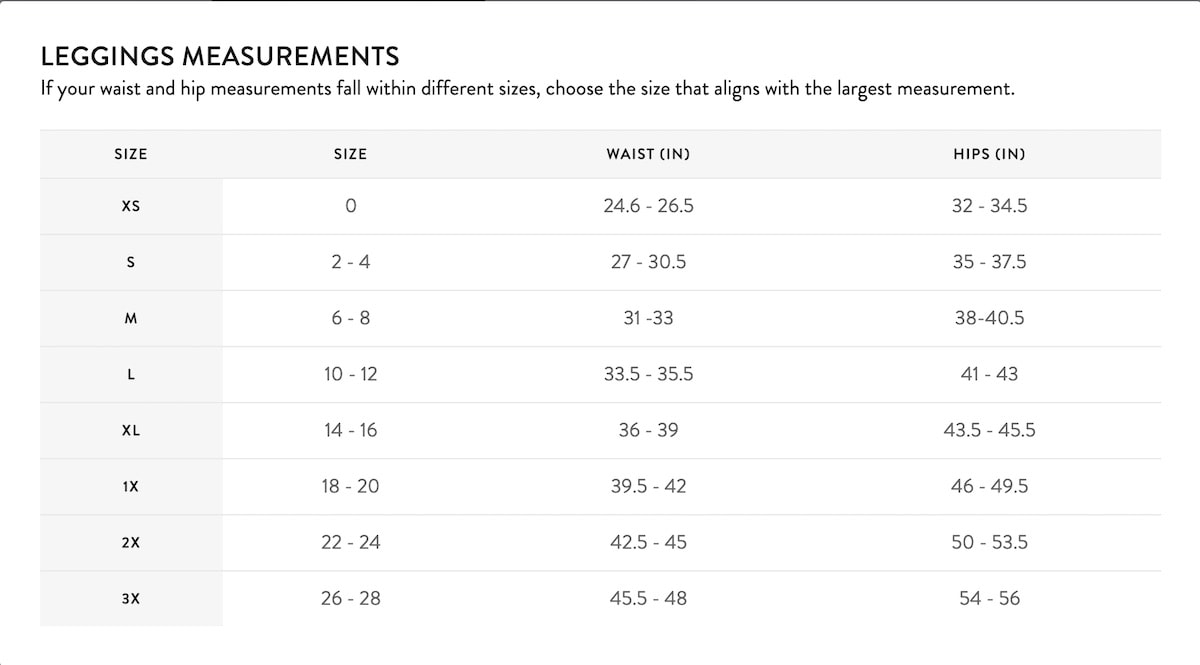 Conclusion
I hope you found this post about the best Spanx pants helpful. If you decide that Spanx is right for you, you can use my unique code LOUISA10 to save 10% off your Spanx order for a limited time (sale items excluded).
Not surprising, Spanx has honed in on their top-selling faux leather leggings by creating even more eye-catching leggings for women.
What makes Spanx stand out from the plethora of other leggings brands is that they not compromise on quality. Scrolled to the bottom, these are the best Spanx leggings to add to your wardrobe:
Classic Spanx Faux leather leggings
Spanx Faux Leather Moto Leggings
Spanx Look At Me Now Seamless Camo Leggings
Spanx Jean-ish Ankle Leggings
Spanx Faux Patent Leather Leggings
Spanx Velvet Leggings
Spanx Leather-Like Jogger
Spanx Leather-Like Ankle Skinny Pant
Spanx The Perfect Black Pant
Spanx Distressed Ankle Skinny Jeans
Spanx Faux Leather Leopard Leggings