Betabrand Pants Review: Yoga Pants for Work Scam or Legit?
This post may contain affiliate links which means I will get a commission if you make a purchase at no additional cost to you. As an Amazon Associate I earn from qualifying purchases. Please read my disclosure for details.
Maybe it was some kind of marketing ploy. But as a working professional, I needed to know if yoga pants for work were truly a possibility. So I'll admit it, I fell for the bait. And just maybe that's the thought you had running through your mind as you Googled Betabrand pants review.
This is my honest, no-bs Betabrand yoga dress pants review.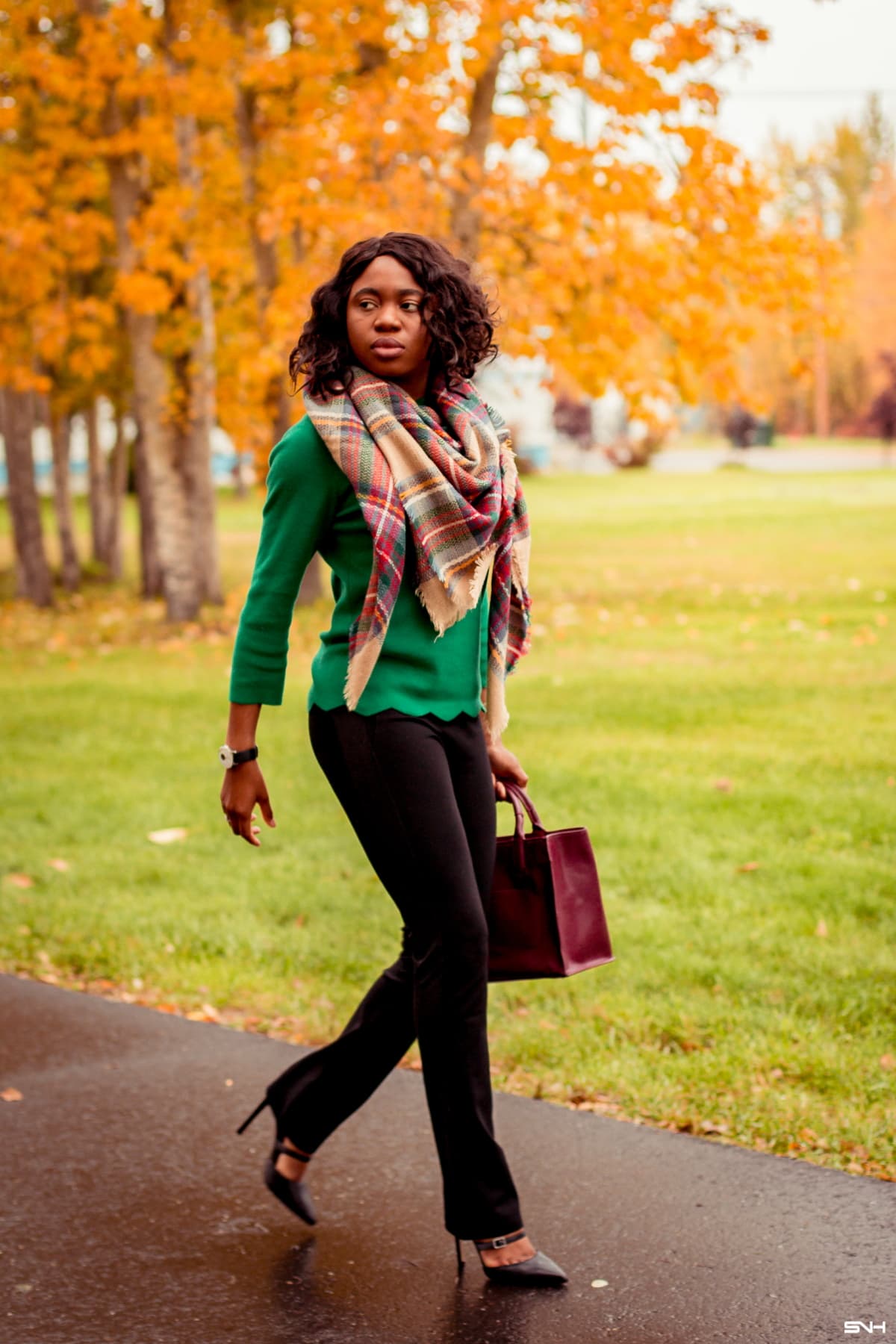 Happy new week my friends! In preparation for some big events I have happening this week, I'm sharing this dressed up workwear outfit with you today.


Shop The Look


I know what you're thinking:


"Yoga pants for work? Yeah right!"


I felt the same way too about Betabrand pants. However, just before writing this post, I signed into my Betabrand account and manually counted five Betabrand pieces that I've added to my collection since last summer.


And this is coming from a girl that was a skeptic.


The Betabrand pieces I own are:

Although the brand is known for its dress pants that feel like you're lounging in yoga pants, Betabrand carries more than pants. They also have some of the coziest sweaters, breathable tops, stylish skirts, super-insulating outerwear, comfiest shoes, and most supple leather goods.


Betabrand Pants Review
So, what's the deal with Betabrand?


Betabrand is an online clothing community based in San Francisco that allows customers and super fans co-design and crowdfund products into existence. How cool is that?


Over the years, some of the most popular and sensational Betabrand Web hits include:

The full Betabrand collection can be found here. Unlike me, you might have seen some of their ads plastered around the internet.


So how did I get sold on this company? My coworker!


They say the best form of advertisement is word of mouth. I'm an example! She wore the Betabrand Dress Pant Yoga Pants in style Straight-Leg to work. And always raved about them whenever she had them on. Truthfully, she looked good in the pants.


So, I gave in and ordered a pair. I was hooked.


You can check out my Betabrand review of the classic Betabrand dress pants yoga pants.


For today's look, I'm styling the Betabrand Dress Pant Yoga Pants Straight-Leg in the Tuxedo style as part of my Betabrand pants review. Think James Bond style!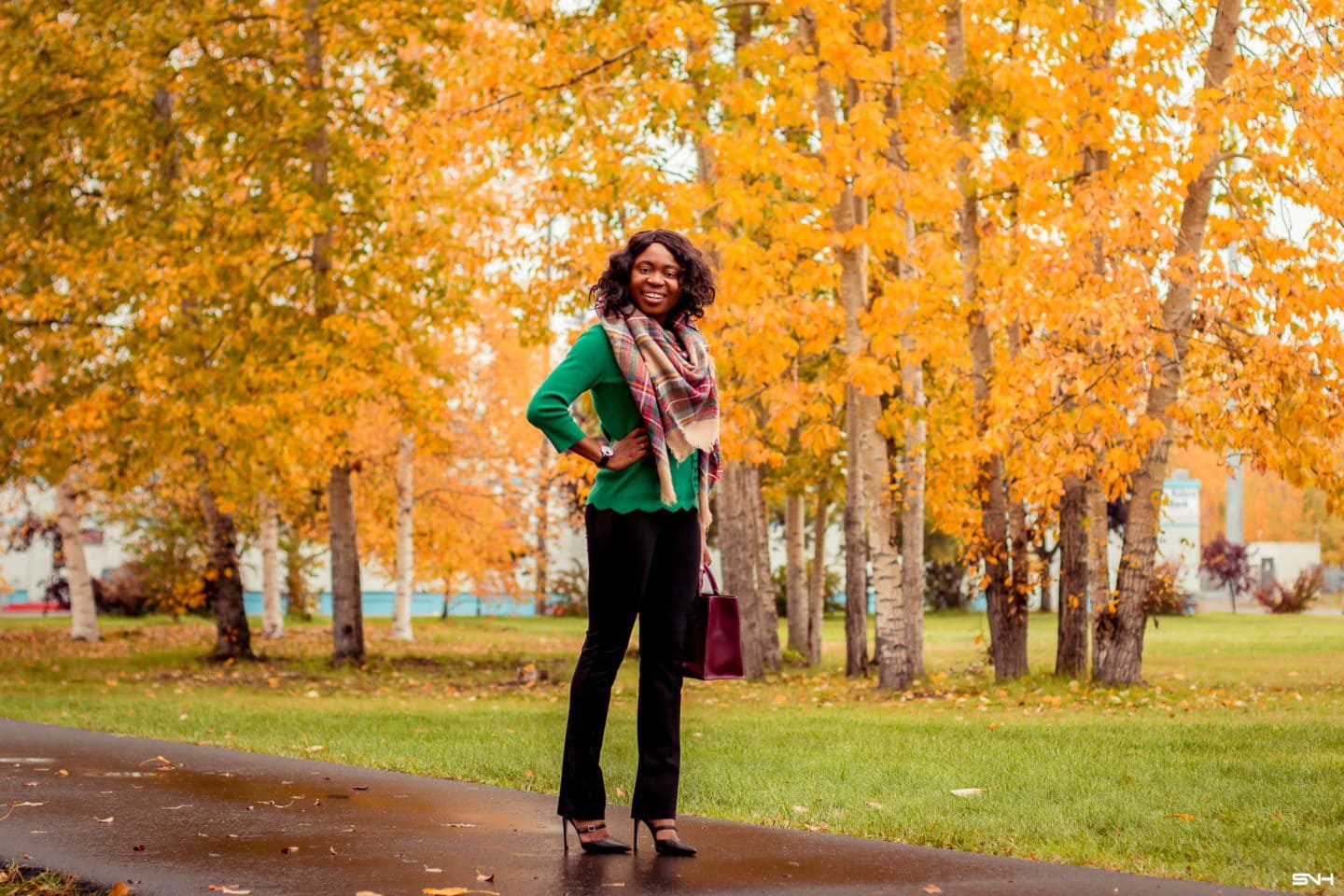 As you can see, this "yoga pants" is definitely work-appropriate. The tuxedo side panel is definitely a modern take on everyday workwear. The panel has a subtle shine contrasting against the classic Betabrand black fabric.


Here's a better view of the tuxedo panel details.


For reference, I wear a size XS or S (US 4) and weigh about 130 pounds (depending on how much I had for lunch/dinner ?).


Because the pants fit like they were custom-made, I never have a need for the belt loops. I am wearing the straight leg pants in size XS Regular. It's a perfect fit. I initially ordered a size small, but the waist was slightly too loose and too long. I quickly exchanged it for the XS Regular seen in this post.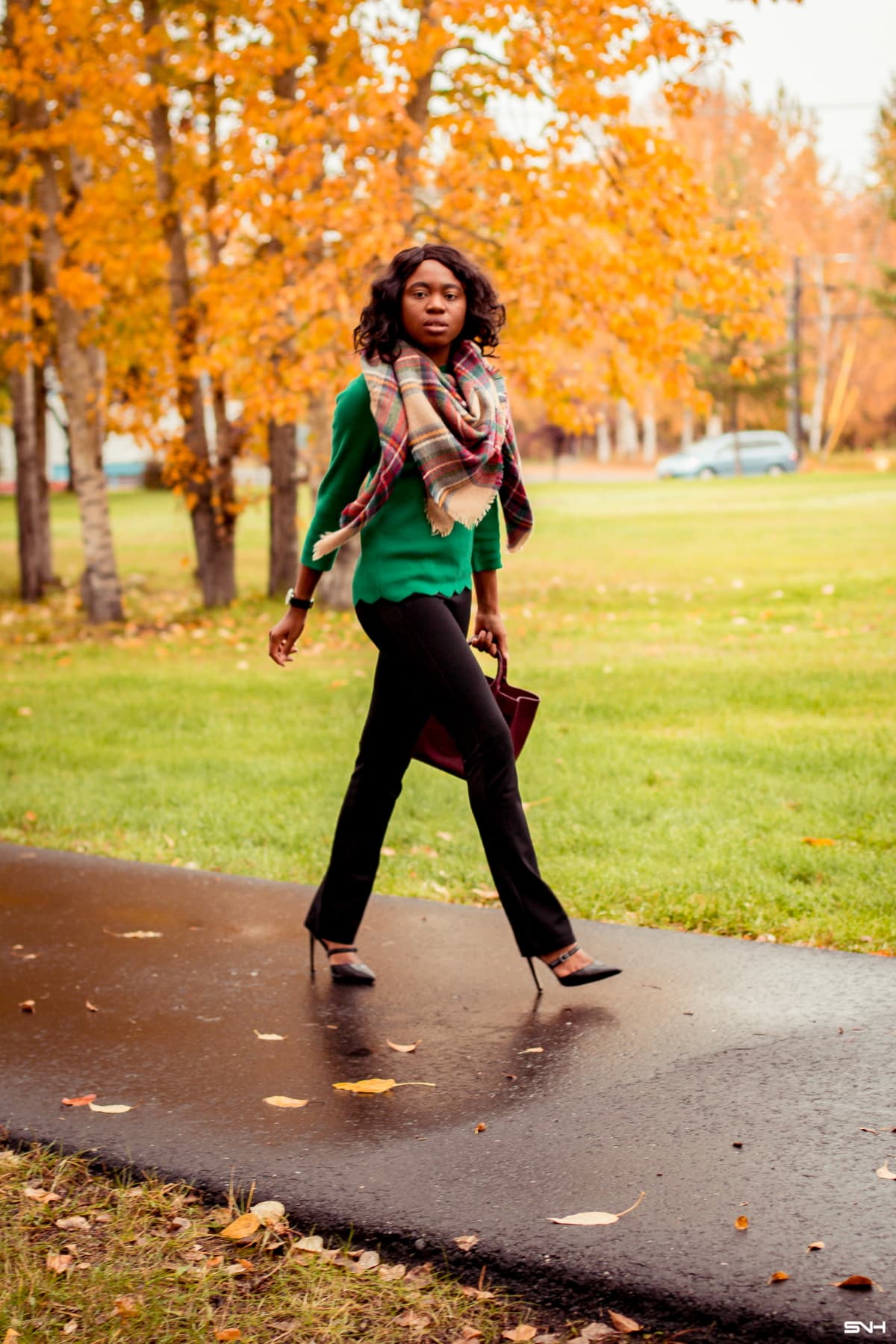 Betabrand pants are so comfortable that I've worn them on long flights in and out of Alaska without feeling the urge to adjust or tug on my waist. They also offer hassle-free returns and exchanges with free shipping if you're not in love with your purchase.


Betabrand promo codes are available occasionally (check here for the most current code). Students get 15% off through UniDays (all you need is a .edu email address ?).


To care for your pants, the best practice is to have them washed cold (and line dry). I'll admit that I don't remember ever doing this and have not run into any problems with my work pants. You truly get what you pay for with high-quality products from Betabrand.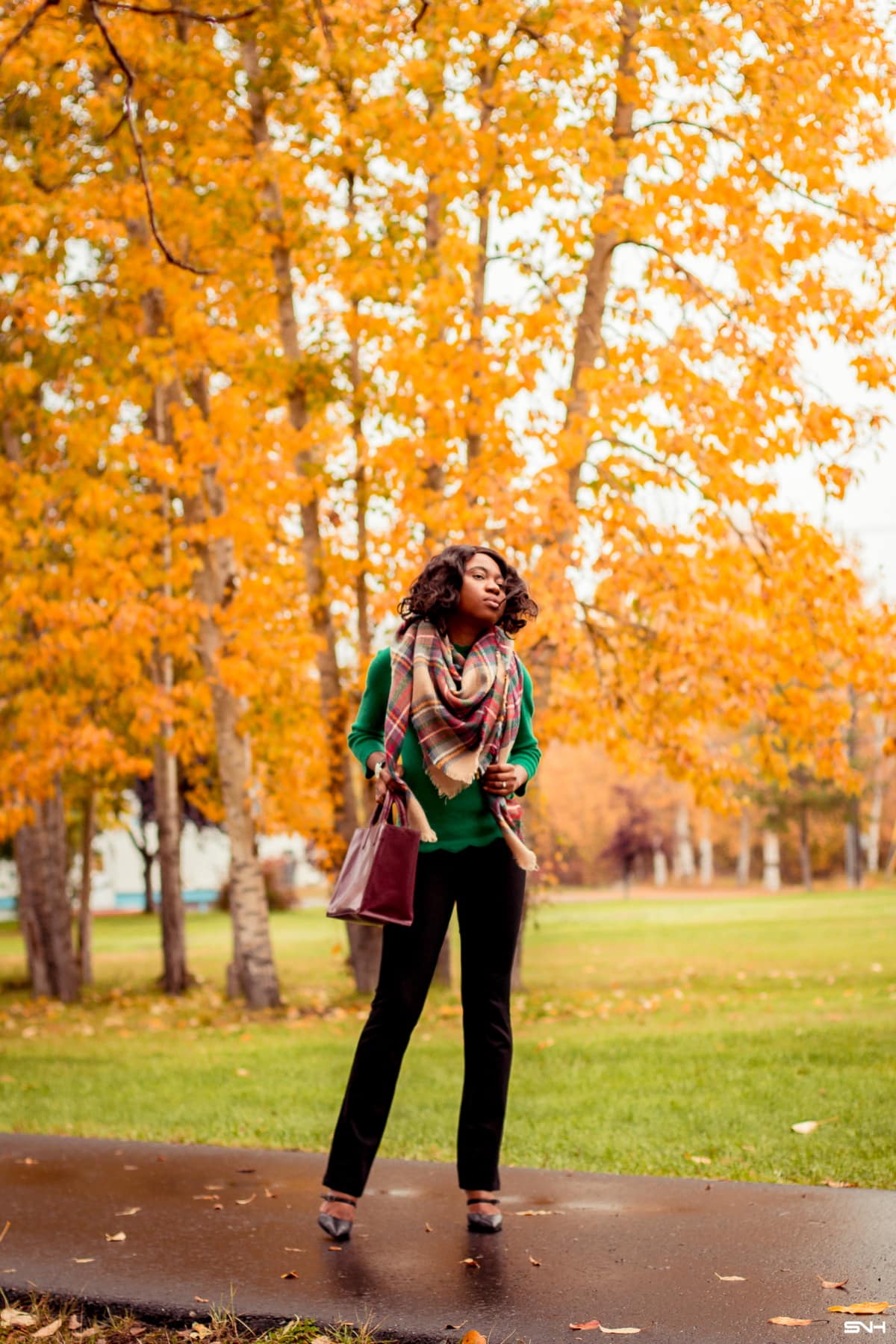 I know, I really should follow my own advice. Concerning shrinking after washing, I have not experienced any noticeable or significant changes either.


If you need to return or make an exchange, choosing the store credit refund over credit card refund gets you 110% store credit towards your next purchase. With the large selection of clothing to choose from, you'll place your next order in no time.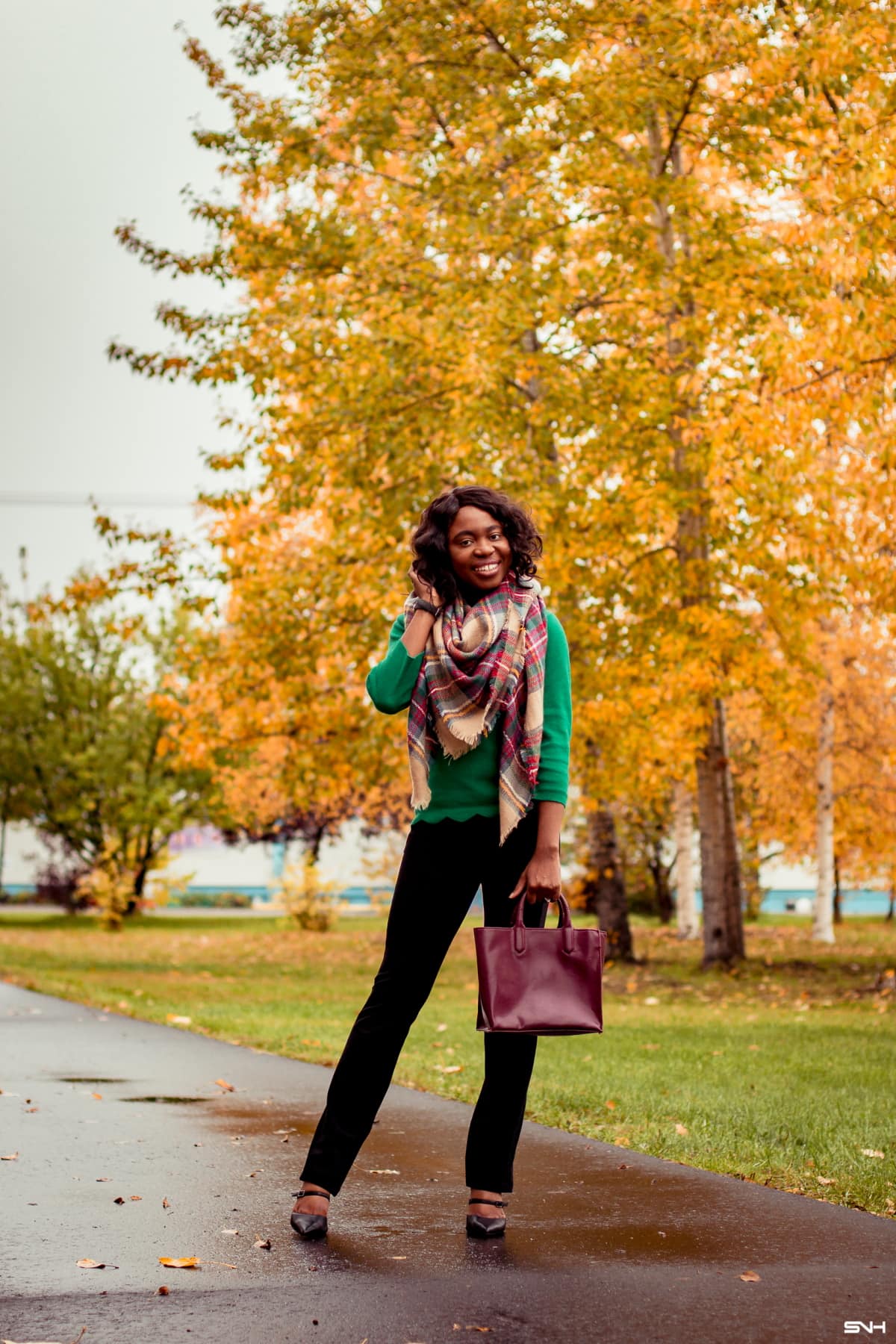 ---
Also part of this series:
---
For the rest of my look, I opted for one of a Halogen scallop edge sweater (similar) I purchased during the Nordstrom Anniversary Sale.
I've bought this sweater 2 years in a row because of how soft, stylish, practical and affordable it is.


However, it is one of those pieces that sell out fast. I would bet money that they'll be back in different colors during the 2019 Nordstrom Anniversary Sale.
And if I may use Marie Kondo's words, the sweater "Sparks Joy" for me. It's a wardrobe staple!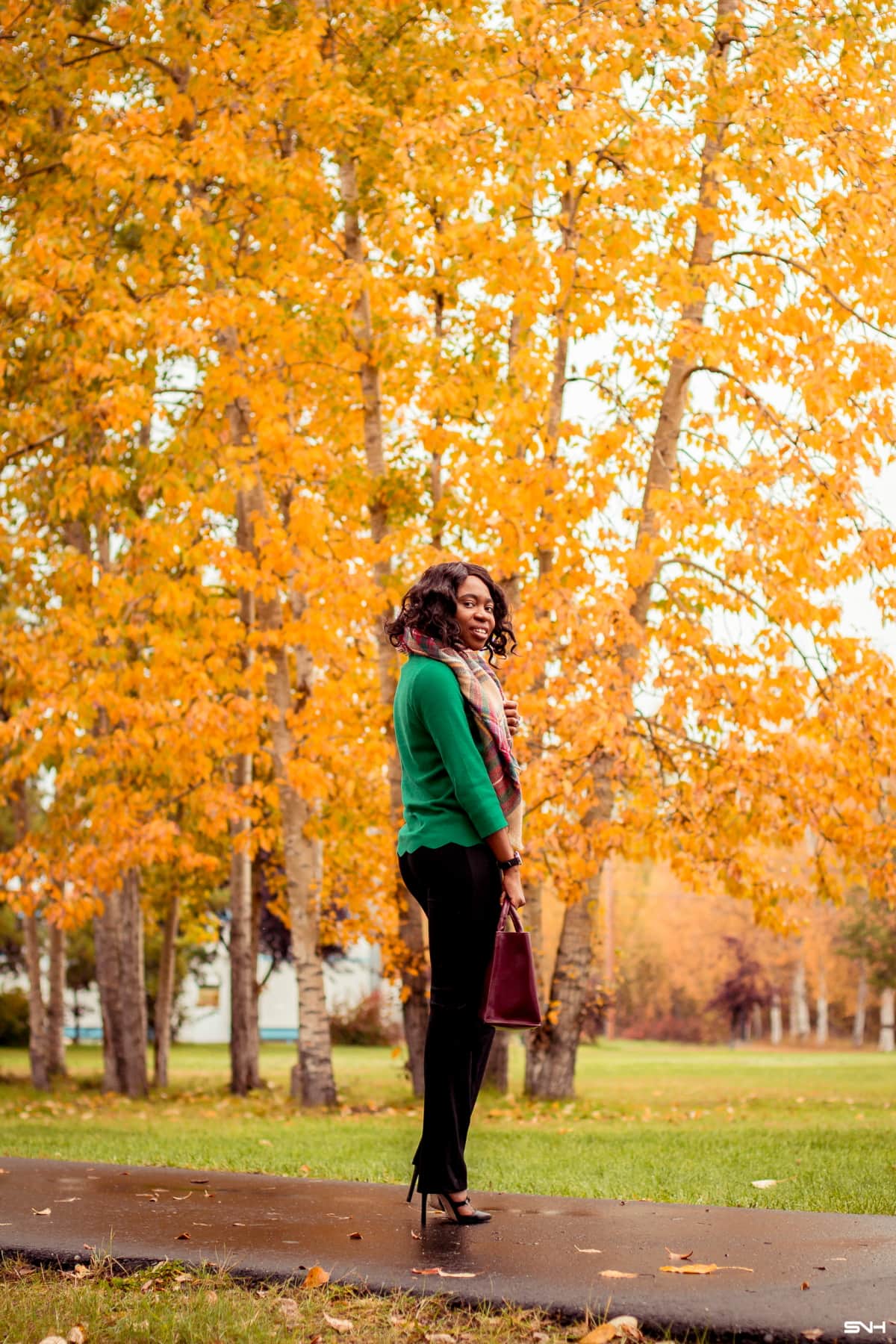 The scallop trim is a modern touch to a simple sweater. The classic 3/4 sleeve sweater adds an edge to this classic ribbed knit. This and this are two similar options for you.


I tied one of my favorite pieces and Amazon best-selling blanket scarf for an extra layer of warmth. I did the simple handkerchief style around my neck with the two loose ends tied in front.
You can get the blanket scarf for less than $15 right now. And a selection of my favorite patterns on Amazon here.


This is not the first time you've seen me rave about this strappy sandals (similar). They are chic, stylish, classy and comfortable. So I'll leave it at that.
The exact pair I'm wearing is sold out, but I've linked two very similar options here and here for you since they are hard to find.


My bucket bag is an oldie from Zara that I bought several years ago. Also seen here is my tried and true Nokia Activity and Sleep watch. It is perfect for those looking for a sleek watch that goes beyond the basics.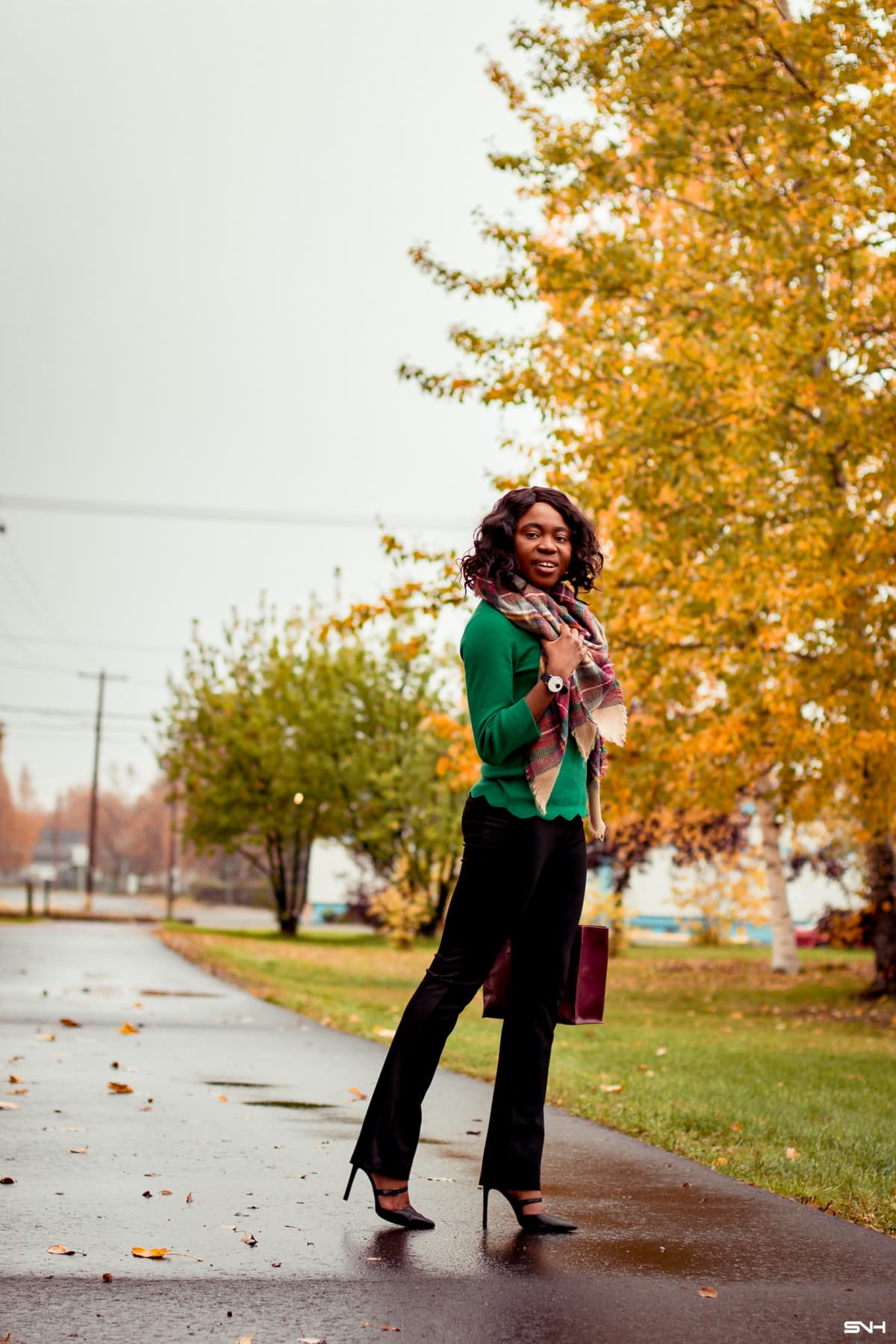 It has an activity tracker for different types of exercises, a sleep monitor that records and reports about your sleeping habit, your daily steps and much more.


Lastly, since February is the month of love, I just updated my gift guides. You'll find gift ideas for men and women that are unique, practical, and affordable. And gift options for the man and woman who has everything.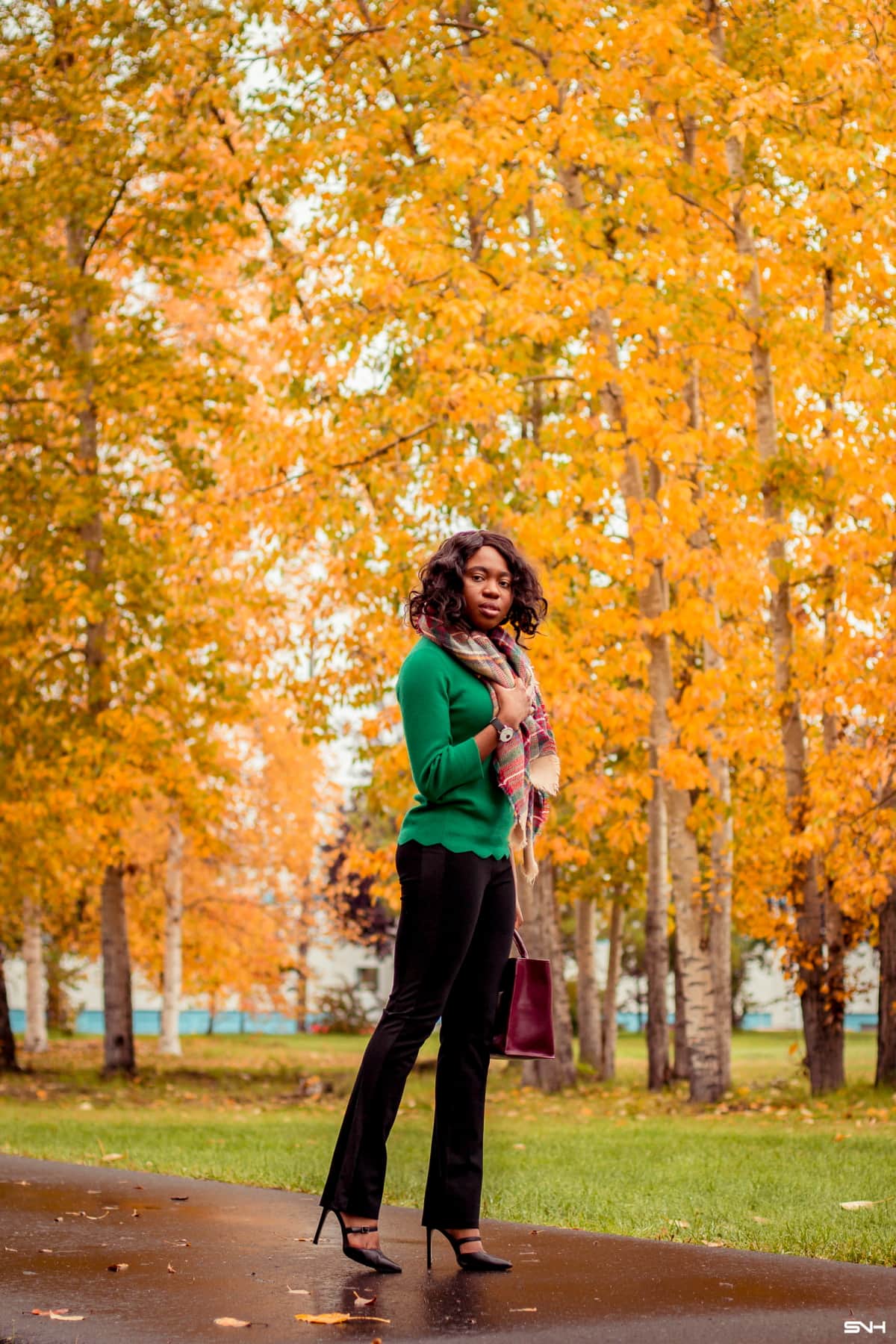 This is all I have for you today. I hope you found this Betabrand pants review and this practical work look helpful. Have a fabulous day!
I am wearing:
Nokia Activity and Sleep watch (exact)
Scallop hem 3/4 sleeve sweater (similar)
Betabrand dress pants yoga pants (exact)
Plaid blanket scarf (more scarf selection)
Leather heeled sandals (similar | similar)
Photos by SNH Photos
Frequently Asked Questions about Betabrand Pants
Is Betabrand legit?
Yes, Betabrand is legit. I placed my order online using my credit card and received my items within 10 days. I've also ordered a back-ordered item that I received within the estimated delivery date.
Where to buy Betabrand?
Betabrand clothes are only sold online on the official Betabrand website or in their flagship store located in San Francisco, CA. If you order online, use this link (code LOUISA expired) to save 20% off your first order from Betabrand. 
Are Betabrand pants work appropriate?
Absolutely! Betabrand pants are work appropriate. I now own over five pairs of Betabrand yoga pants and they look even dressier that regular work pants with the comfort of yoga pants / leggings. I wore the outfit pictured in this post to work with a pair of chic flats.
Does Betabrand give birthday gifts or discounts?
How do Betabrand pants fit?
Betabrand pants fit amazingly well but the sizes run large. I ordered a size small, my regular size, but they were loose on the waist and slightly too long. I switched it out for size XS and this fits perfectly.
Can you dry Betabrand pants?
Yes, you can dry Betabrand pants in the dryer. But to ensure the longevity of your dress pant yoga pants, it is recommended that you hang to dry (source). I also have not noticed any shrinking with using a dryer.
Where are Betabrand clothes made?
According to the VP of this crowdfunded clothing store, Aaron Magness, about 70% of Betabrand's clothers are made in San Francisco. (source).
Great news! Betabrand Black Friday Sale is live. For a limited time, save up to 60% off everything including the coveted yoga dress pants that are rarely ever priced this low. Plus use code LOUISA to save an extra 20% off your first order from Betabrand during this limited-time Betabrand Black Friday 2020 (you'll thank me later 💯). Visit the sales page to check out current bestsellers.

I am impressed with the high-quality clothing that Betabrand makes. And I'll be the first to admit that I wear my Betabrand pants to work and now at home and to run errands because there's no better feeling that loving the comfort of your clothing.


The recent introduction of Betabrand dress pant yoga pants with pockets will be life-changing!


Your turn, have you tried Betabrand pants?