2023 Nordstrom Anniversary Sale Dates: Early Access, Public Access Open + More!
Mark your calendars, BFFs! The 2023 Nordstrom Anniversary Sale starts July 17, 2023. And the #NSALE Preview Starts July 3, 2023. Subscribe below to get insider details on the 2023 Nordstrom Anniversary sale.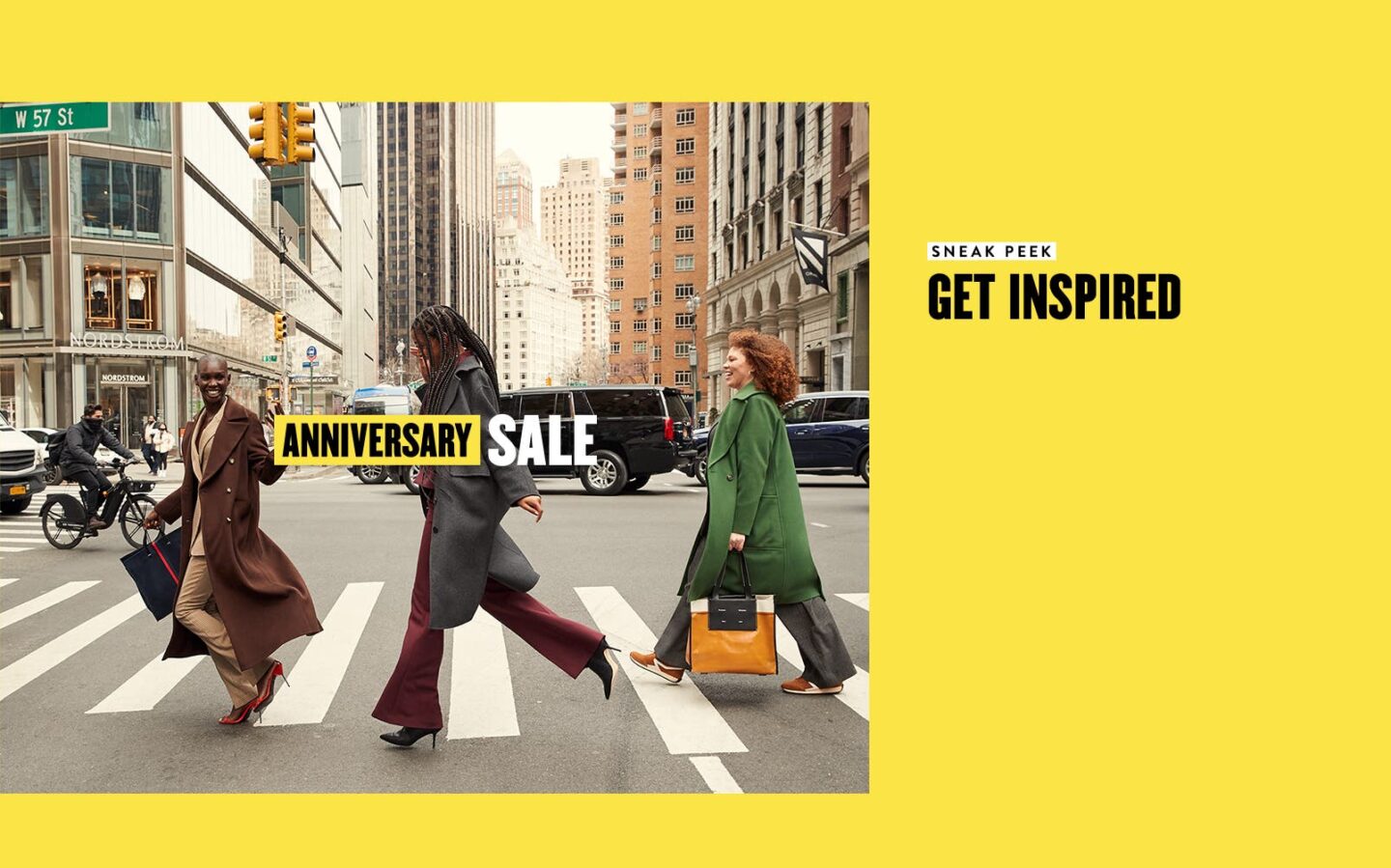 Nordstrom Anniversary Sale 2023 Dates
July 11, 2023 at 9:30 AM EST:

Early Access

shopping for cardmembers broken down to:

Icons Early Access: July 11, 2023
Ambassadors Early Access: July 12, 2023
Influencers Early Access: July 13, 2023

July 17, 2023, at 9:30 AM EST: The 2023 Anniversary Sale

opens to the public

.
August 6, 2023, at 12:00 AM EST: The #Nordstrom sale ends. In-stock items return to their retail price.
View my 2022 Early Access top picks

here

.
2023 ANNIVERSARY SALE EARLY ACCESS STARTS IN

The Best of NSALE
See below for a roundup of the best pieces still available from this year's Anniversary Sale. Click on image to be taken directly to the product page. Sizes are limited on certain products. May the odds be in your favor.

UPDATE: ANNIVERSARY SALE DAILY BIG DEALS
New to the Nordstrom Anniversary Sale this year is the introduction of daily BIG Deals, another amazing way to save more during #NSALE. Today's fabulous BIG deal is a pair of Ray-Ban shades marked down from $213 to $99.90!
Want a shot at winning a FREE $100 Nordstrom gift card?
Who doesn't! Join our new LPV Fashion Besties Facebook Group for exclusive #NSALE insider tips, hot deals, and more. Then, invite a few friends.
Now is a great time to stock up on brand new fall and winter pieces at a significantly marked-down price before they return back to their listed price on August 6th.



Brands that we know and love like Barefoot Dreams, Leith, Tory Burch, Madewell, Ugg, Vince, Zella, Rebecca Minkoff, Spanx, and more always offer great savings. Here's everything you need to know about the 2023 Nordstrom Anniversary Sale.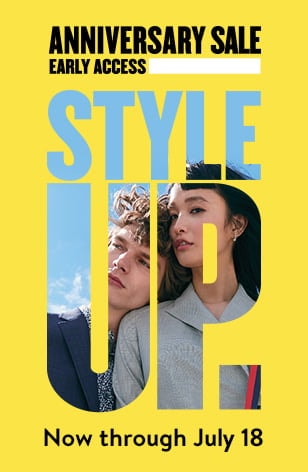 2023 Anniversary Sale Catalog
Last year, the Anniversary Sale catalog featured lots of bright hues, classic prints like plaid, animal prints particularly leopard print and snake prints to liven up your look, fall patterns like autumnal take on floral prints, as well as, tried-and-true everyday classics.


Nordstrom did not disappoint with its selection of heels, flats, booties, and riding boots to help us maximize summer and prepare for the winter chill.


And for the ladies looking for great deals on splurge-worthy pieces, luxury handbags, diamonds, pearls, and precious gems are in no short supply with phenomenal savings. One limited-time savings I see year after year are deals on Michele luxury watches.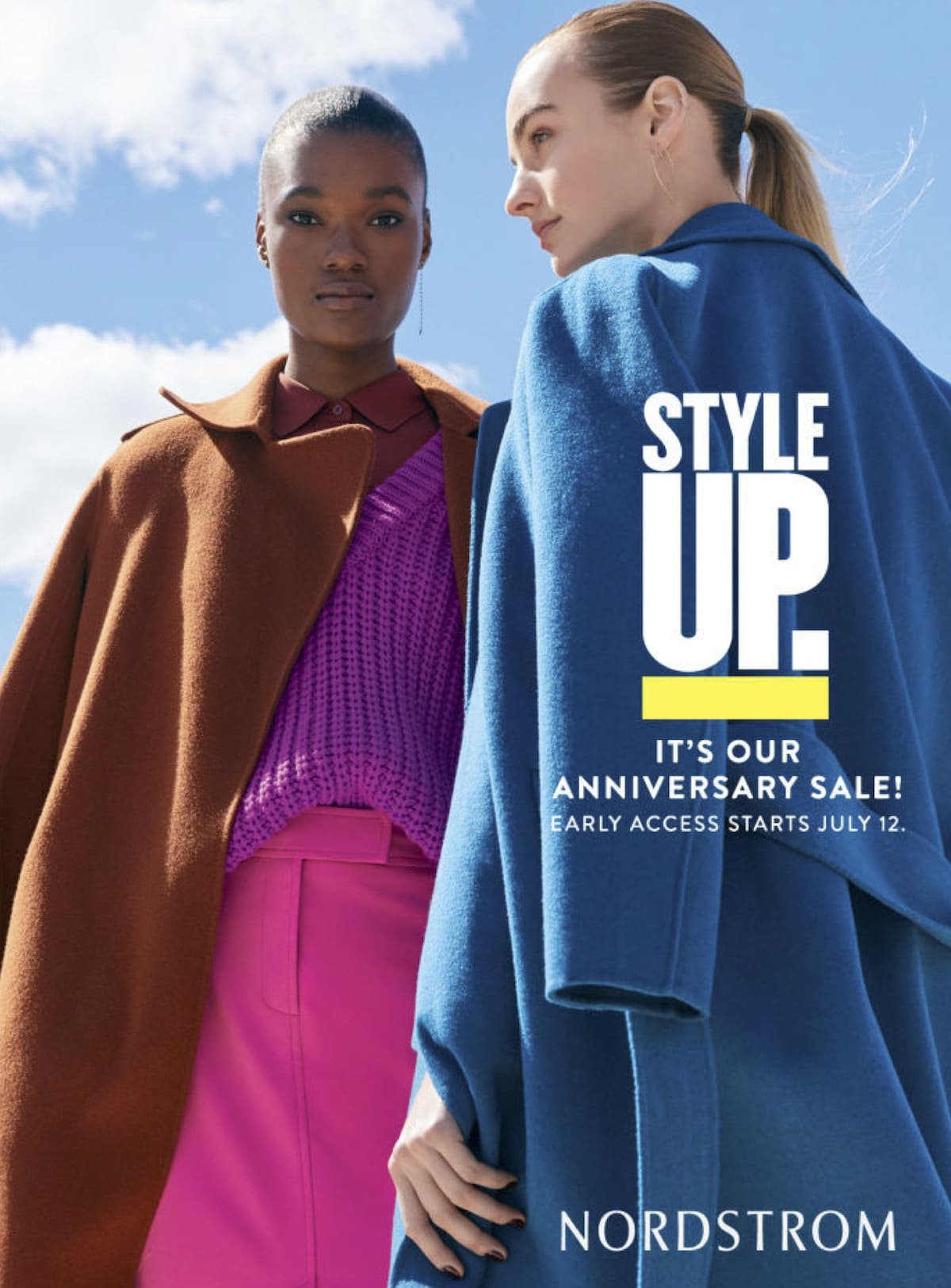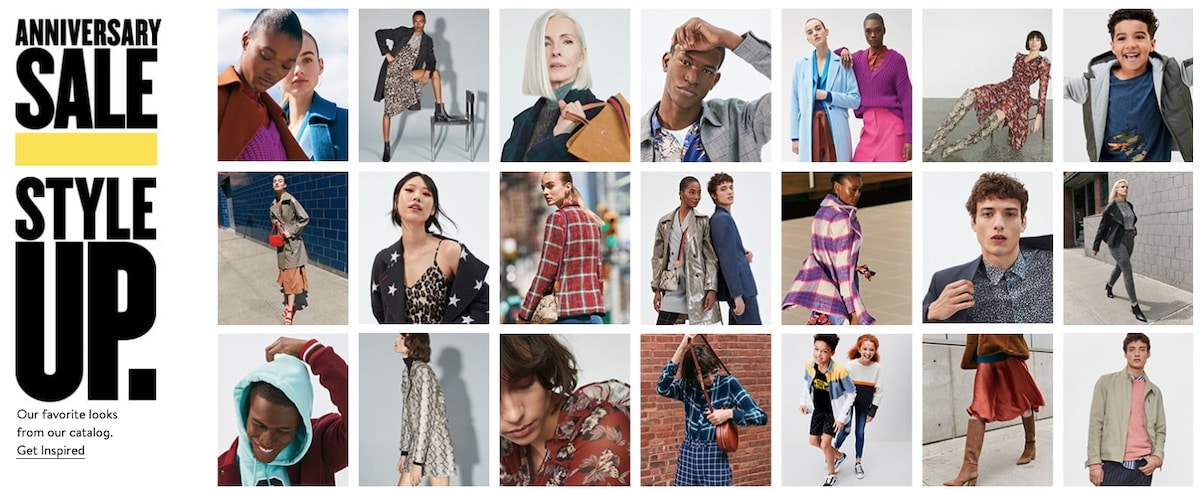 ---
Want to Shop NSALE Early?
THE CARD IS THE KEY!
If you want first dibs aka Early Access on the Anniversary Sale, become a Nordstrom Card Holder by joining THE NORDY CLUB . Nordstrom Card holders get one full week of exclusive access to the sales! And as you would expect, many of the best deals from this epic sale of the year sell out before they become available to the public.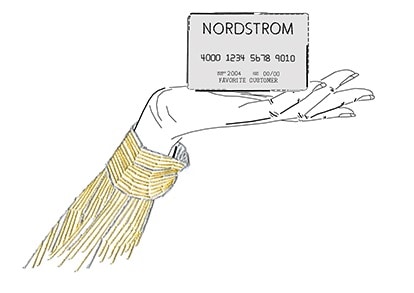 Here's how it works: both Nordy club members and cardmembers earn a status based on their annual spend. The higher your status, the more rewards you get. Benefits include:

Early Access to Anniversary Sale
First to Shop Select Brands
First to Shop Clear the Rack
Access to Beauty & Style Workshops
Priority Access to Style Events
Access to Invite-Only Events
Curbside Pickup
Free Basic Alterations
Nordstrom to You (In-Home Stylist)
SAVE MORE WITH NORDY CLUB!
The Nordy Club is Nordstrom's new reward program that is free to join. For every 2,000 points, you'll get a free $20 Nordstrom Note to spend on anything at Nordstrom.


You can stack up your Nordstrom Notes and use them during the Anniversary Sale. Need to get a birthday, registry, or wedding gift before the Anniversary Sale? Go right ahead!


Even as an occassional Nordstrom shopper, I was able to stack up $60 from last year that I applied towards this year's Anniversary Sale. As a Nordy Club member, you get rewarded every time you shop at Nordstrom, Nordstrom Rack, Hautelook or TrunkClub.


PERSONAL DOUBLE POINTS DAY!
The Nordstrom Personal Double Points Day allows The Nordy Club (formerly Nordstrom Rewards) members to earn double the points they earn on their purchases. Depending on your level, you get up to four days to earn triple points on all purchases at Nordstrom, Nordstrom Rack and Nordstrom.com.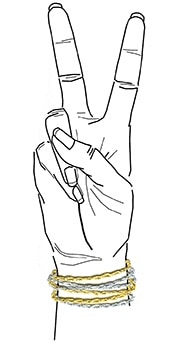 FAQ: 2023 Nordstrom Annual Sale
Will Nordstrom restock for anniversary sale?
Yes, occasionally throughout the sale, Nordstrom will restock sold-out items. However, there's no way to know if or when an item will be restocked. I've had luck checking in the morning and evening and occasionally during mid-day.
Does Nordstrom open early for anniversary sale?
Nordy Club Nordstrom cardmembers (both Nordstrom credit card and the now-phased out debit card members) receive Early Access to shop starting on July 12 at 12:30 PM EST online and local opening times in-store.
When is Nordstrom Anniversary Sale Early Access 2023?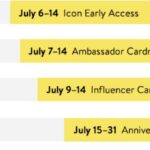 Early Access starts July 11, 2023, at 12:30 PM ET and opens to the public two weeks after.
What should I buy at Nordstrom?
Don't forget to check Nordstrom's BEAUTY EXCLUSIVES for some stellar deals on makeup, hair, bath & body, skincare products, fragrances, devices and even men's grooming and cologne products.


What I Bought Last Year
These are the few items I ordered from the Anniversary Sale. My order of a leopard print slip dress was canceled by Nordstrom because it sold out. I'll keep checking for restocks of the dress and this leopard print cardi. I'll update this post with a full try-on shortly.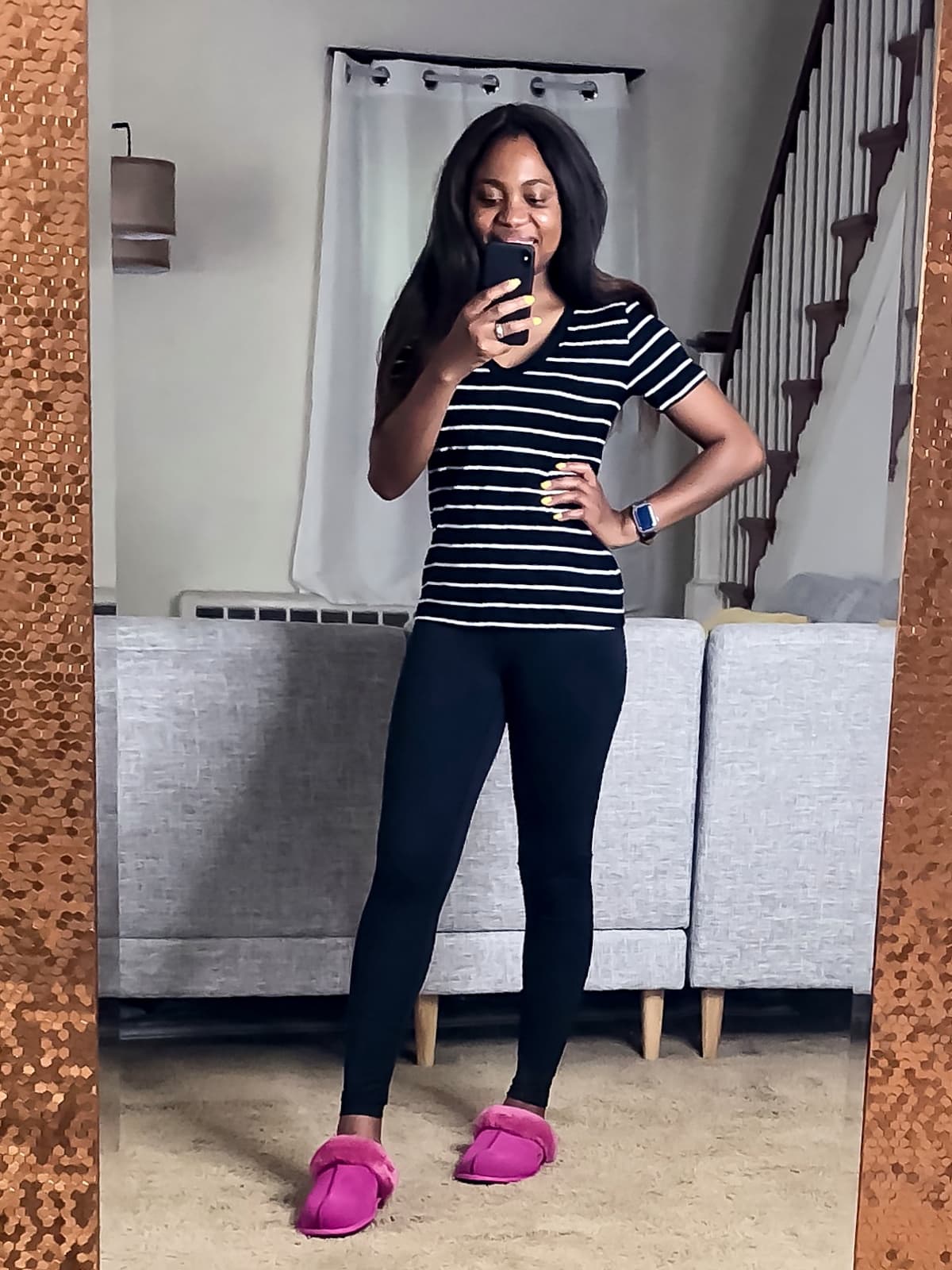 one $650 Nordstrom Giveaway
THE GIVEAWAY
I have teamed up with an amazing group of bloggers to give YOU a chance to win: a $650 Nordstrom Gift Card to shop the Anniversary sale!


I have teamed up with an amazing group of bloggers to give YOU a chance to win: a $650 Nordstrom Gift Card to shop the Anniversary sale!
Simply enter below by completing the rafflecopter. You'll receive one entry per completion. This giveaway is open to the U.S. and Canada only and runs until EOD 7/15. Winner will be announced here. Good Luck!
Void where prohibited. By entering the giveaway you acknowledge that you are agreeing to complete each task, which involves following, liking and subscribing to newsletters.
a Rafflecopter giveaway
NOrdstrom Anniversary Sale Blog Posts