Betabrand Jeans Review – 3 Ways to Wear Betabrand Yoga Jeans
This post may contain affiliate links which means I will get a commission if you make a purchase at no additional cost to you. As an Amazon Associate I earn from qualifying purchases. Please read my disclosure for details.
This post was not sponsored by Betabrand nor was I compensated for writing this article. All opinions expressed in this Betabrand jeans review post are my own. My thoughts below.
There was been a lot of noise about the new Betabrand jeans. But the price might have stopped you on your track before you hit the checkout button. The big question is, are Betabrand jeans as good as their top-selling dress pant yoga pants?
Keep reading this Betabrand jeans review for my take and experience wearing the Betabrand yoga jeans.
UPDATE: This exact boot-cut style I'm wearing (pictured below) now has a sister. Meet the Betabrand skinny-leg denim. For a second, I though the boot-cut denim was no longer available.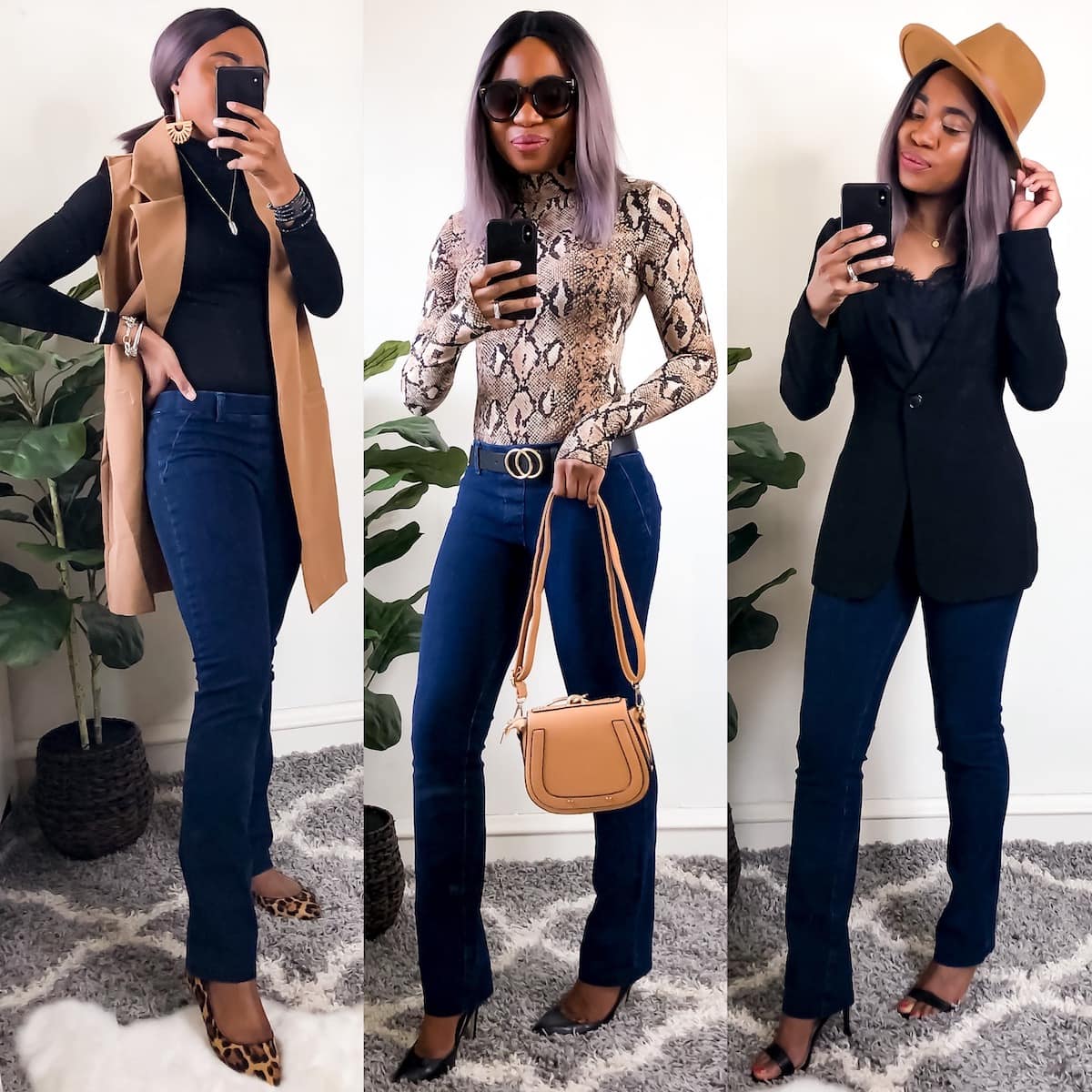 I am a big fan of Betabrand pants, primarily their bestselling Betabrand dress pant yoga pants. If you've read my previous posts and reviews, you already know that Betabrand is no stranger to my blog.


Get the scoop about Betabrand Sassiest pants, how to style your Betabrand yoga dress pants, and my thoughts on if Betabrand yoga pants worth it in these related posts.
And keep reading to get the rundown on the super hyped Betabrand yoga denim.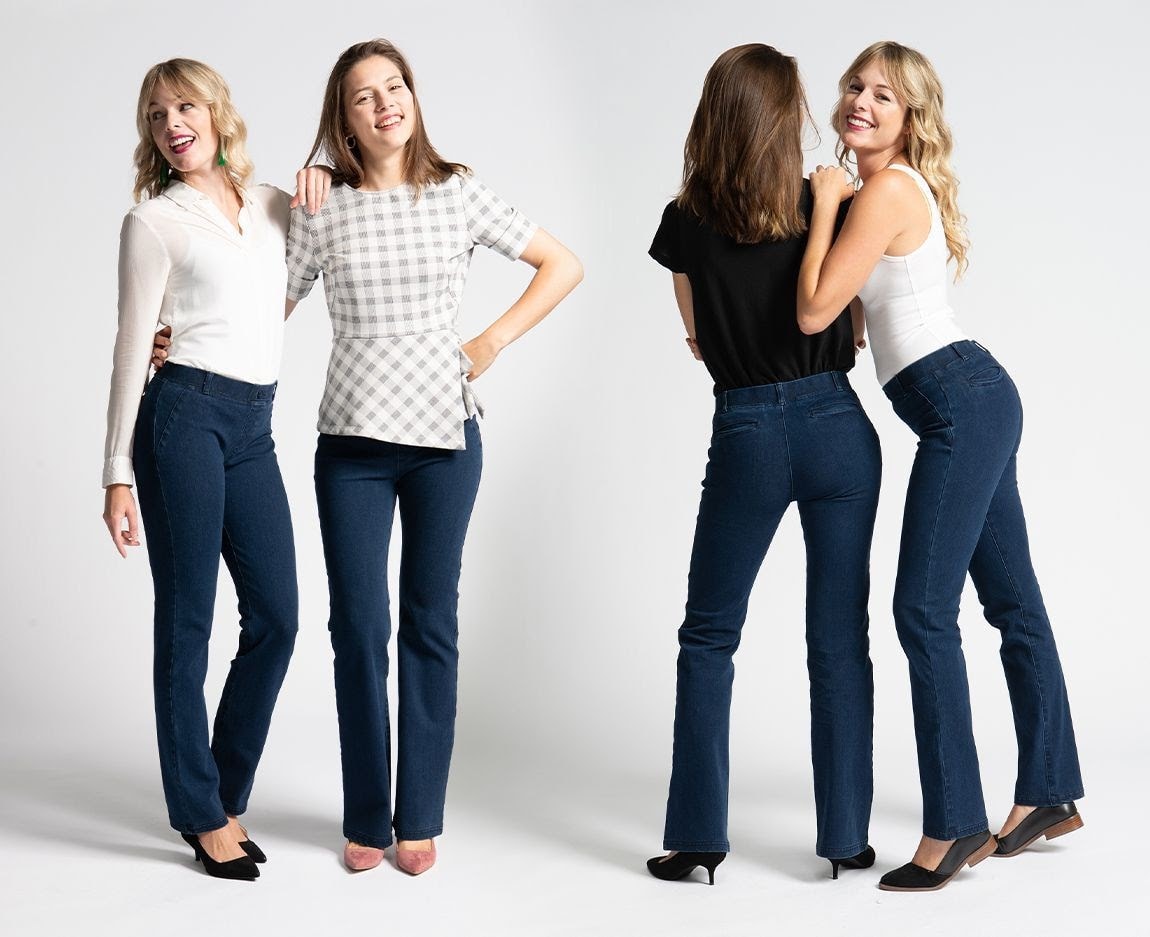 One thing that really intrigues me is how Betabrand successfully uses crowdfunding from its loyal customers to support and fund the introduction of a new collection.
With over four million of the classic Betabrand yoga work pants sold to date, it's no surprise that the US-based brand utilized the same approach for the "Betabrand yoga jeans."


Honestly, I had my reservations!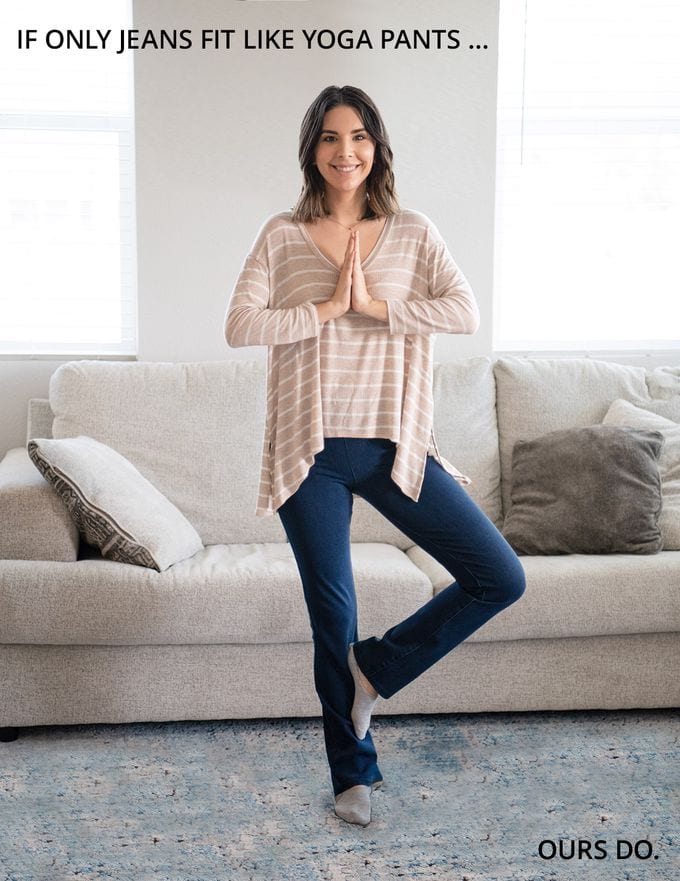 I was hesitant to shell out at least $118 (now $128!) on a pair of jeans. So when Betabrand reached out to ask me if there was an item I wanted to try, the Betabrand denim (or their shoes) was the obvious choice.

Why? I've already bought almost every style of pants that Betabrand carries.


While it seemed natural that Betabrand would expand to other types of pants, I felt as though denim was over-stretching it.
Well, I was wrong.
Betabrand listened and did the impossible to make the desires of their loyal customers' reality with the creation of the Betabrand yoga jeans.

From straight leg denim to boot-cut, skinny legs, and wide legs, Betabrand jeans are like the denim clone cousin to their cult following bestseller dress pant yoga pants.


If this is your first time ordering from Betabrand, I suggest starting with their work pants. The yoga denim is super nice, but the yoga work pants will be the only pants you'd ever want to wear.


Betabrand Jeans Review: Are Betabrand Yoga Jeans Worth the Splurge?
After much demand for Betabrand's best-selling sassiest dress yoga pants in denim, the brand listened and introduced the Betabrand yoga jeans (here).


This Betabrand jeans review is for my dear readers that are still trying to decide whether or not splurge on a pair of Betabrand yoga denim.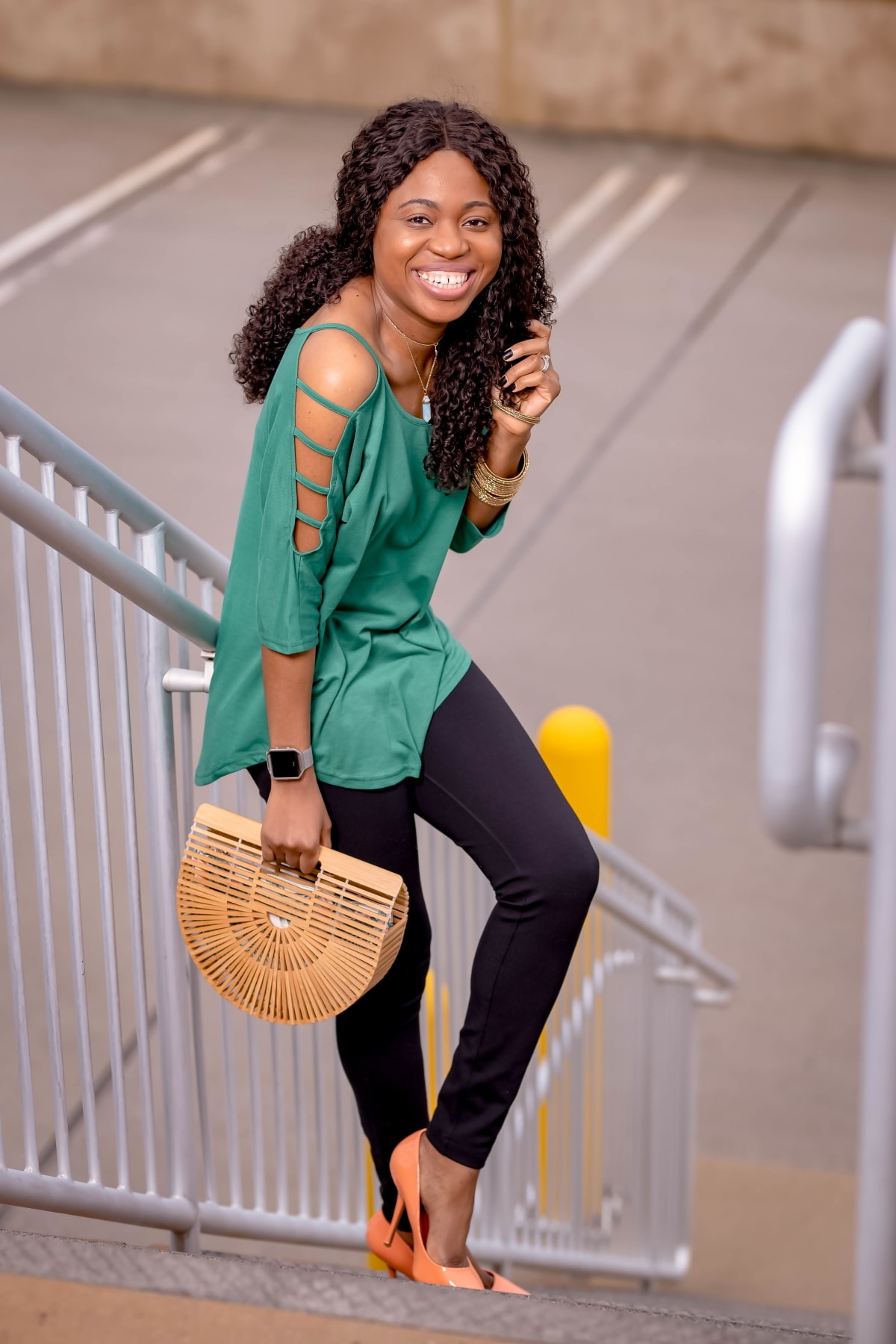 The first thing I appreciate about these jeans is the fact that they come in a four-way stretch fabric. Truth is, not all jeans are created equal.
And if we're keeping it real, the thickness of some denim can be uncomfortable, especially when you feel restricted.


I literally feel as free as a bird wearing these Betabrand yoga jeans. Just like the work pants, the fit is impeccable.


I think Betabrand outdid themselves by creating the same feeling that comes with wearing the Betabrand dress pants yoga pants, with the Betabrand yoga denim.
Apart from denim's apparent texture, I almost felt like I was wearing normal yoga pants or leggings.


The fabric is soft and not scratchy. I could easily put on and take off the jeans, and that is important.
They also have a pronounced bum sculpting feature like workout yoga leggings (sorta reminds me of Gymshark leggings). This sculpts in all the right places.


When it comes to sizing for the best-fitting Betabrand yoga jeans, the jeans run true to size, and you can either size up or size down, as they have the jeans in all sizes. If you are in-between sizes, I suggest sizing down as these jeans are super stretchy.


Pockets in pants or denim for me are essential, and that's another plus for these Betabrand jeans. These have functional pockets that are deep and wide.


One thing I need to address in this Betabrand jeans review is the price of the Betabrand yoga denim pants.
Yes, the quality of the Betabrand yoga jeans is top-notch, you feel almost as unbelievably comfortable in them as you would in their bestseller Betabrand dress yoga pants, but they are expensive.


3 Ways To Style To Style Your Betabrand Jeans
1. Betabrand Yoga Jeans with Leopard Print Bodysuit
I decided to style my Betabrand yoga denim (straight leg classic) with this gorgeous snake print bodysuit. I think it's a super sleek look that doesn't require too much effort to put together.
I also included a leather circular ring handbag (similar), a faux leather waist belt, black classic pumps (similar). The fun sunnies add a touch of sass to the entire look.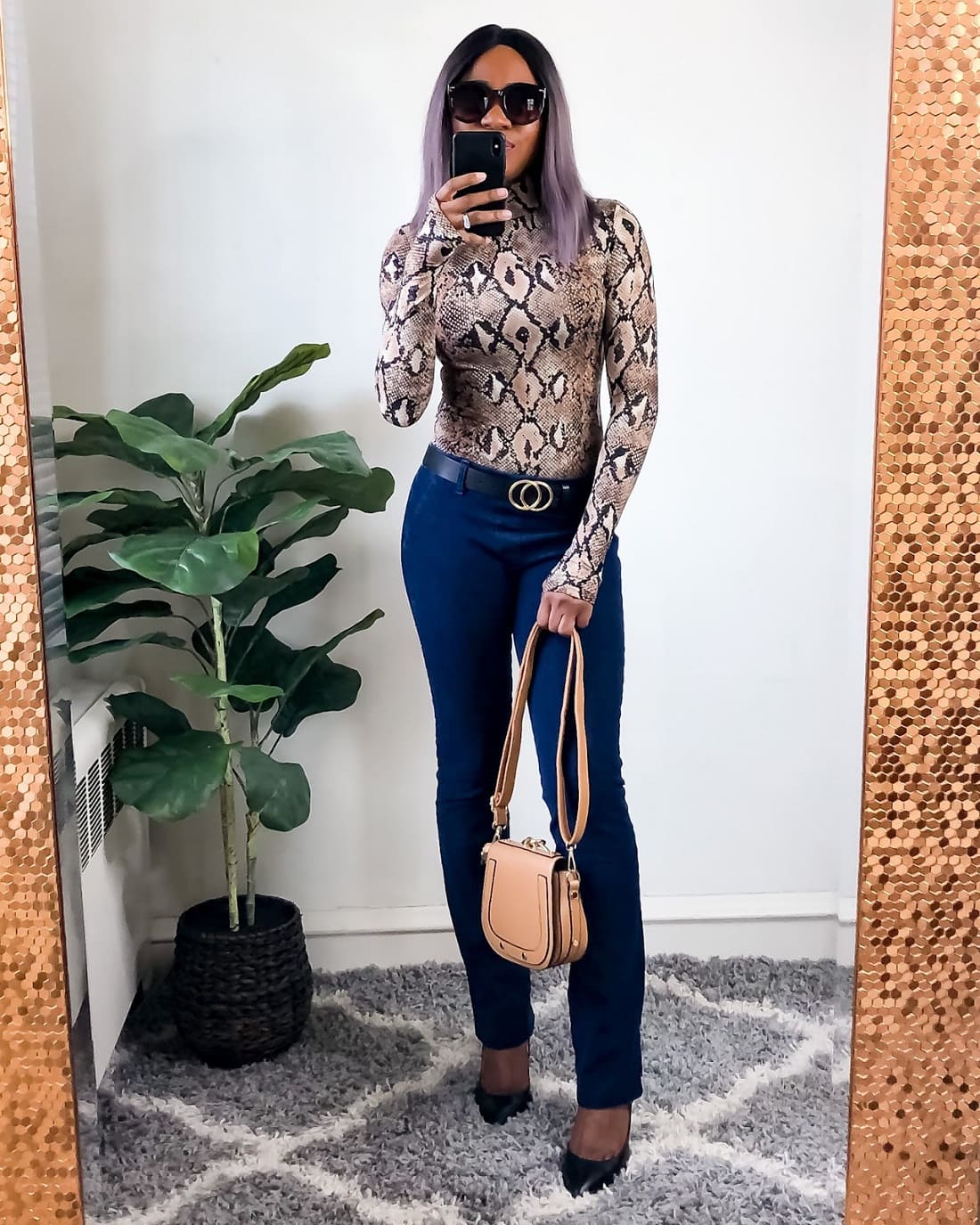 I am wearing:
Bodysuit | Ring bag (similar) | Belt | Pumps (similar) | Work denim
My love for animal print is no secret. But if this pattern is a little tricky for you to style, you might find this post with more animal print outfits helpful.
For a more street-style look, you'll love how I styled the bodysuit in this Amazon summer haul video.


---
Interested in more Betabrand work style? You'll love these related posts:
---
2. Betabrand Yoga Denim with Lace Cami
Outfit #2 is this fun lace hem camisole paired with the yoga denim and a loose-fitted blazer (similar). For the babes that love the feminine touch of the silky tank top but want a work-appropriate look, this outfit is a good balance between both worlds.


Although I do wear headwraps to work, I'm not quite sure if this fun fedora hat would pass (I work in healthcare).
But if your office environment is ok with hats, this under $20 fedora is a great way to infuse your personality into your ensemble.


I am wearing:
Lace-hem cami | blazer (similar) | Heeled sandals | Coin necklace (similar) | fedora hat | work denim
For shoes, a simple ballet flat like my tried-and-true J.Crew ballet (on sale right now) or a pair Tieks or comfy alternatives would do the trick.
Switch out your work shoes for open-toe sandals and you're ready for dinner, cocktail, and happy hour.


You probably noticed that I kept my neckline to the minimum with a coin layered necklace (similar). You can spice up your neckline with some more jewelry.


3. Betabrand Yoga Jeans with Mockneck Bodysuit
The third and final rocking this Betabrand yoga denim in the classic straight leg classic style involves yet another bodysuit.
I love bodysuits because they make it easy to create a clean look without needing to tuck in your top constantly.


Here, I chose this black a turtleneck bodysuit paired with a lapel vest. Layering sleeveless tops or outerwear is a fun way to add dimension to your outfit. This complete head-to-toe look was a style I spotted to work a few weeks ago.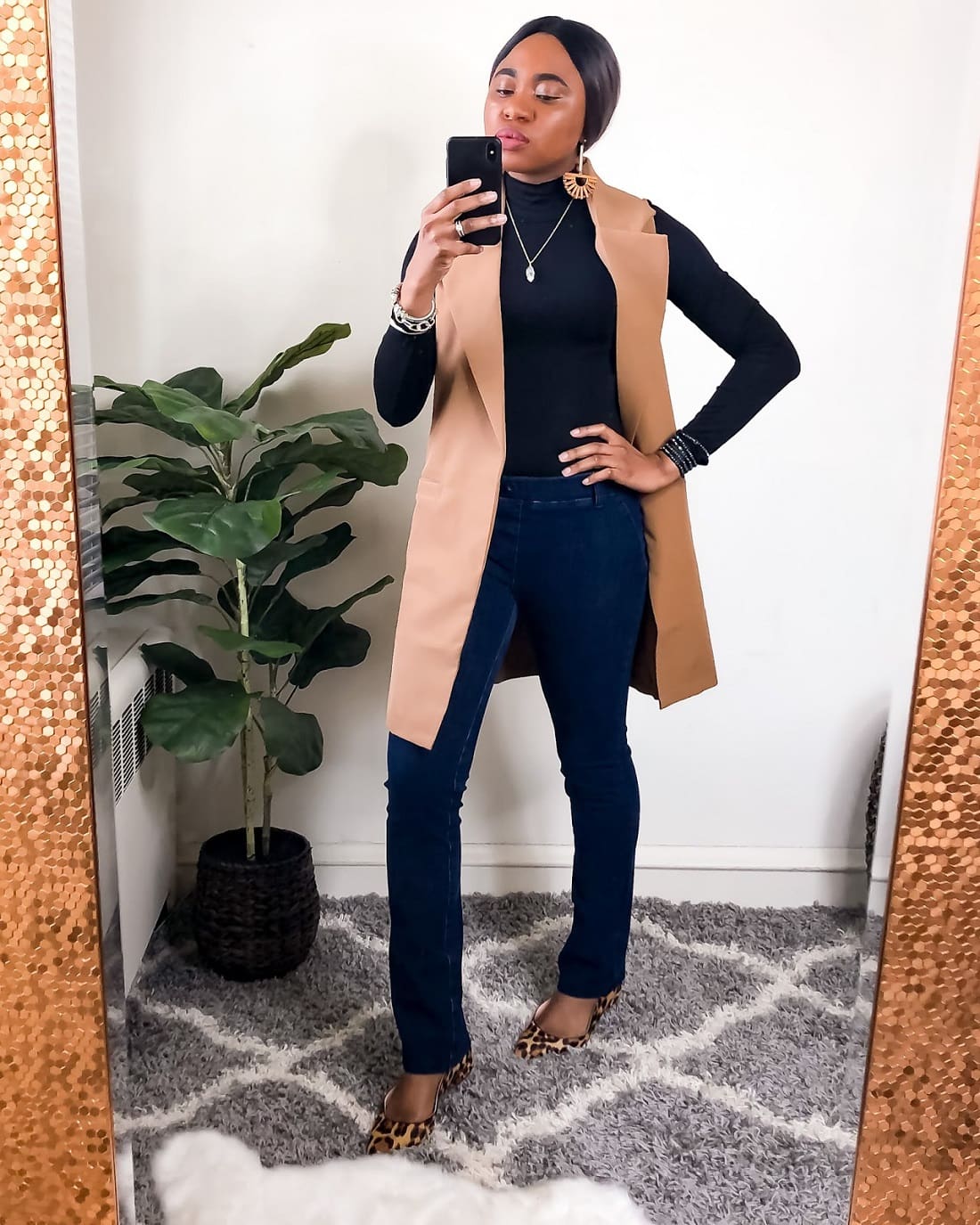 I am wearing:
Bodysuit | Lapel vest | Flats | Earrings | Necklace | Wrap bracelet | Work denim
Not in the mood for covered-toe shoes, a pair of stylish slides is a great alternative. And if you'd like to have some fun, these cute bamboo earrings and stone pendant make a perfect pairing.


And that's it my friends! These three fun ways to style your Betabrand jeans are just a few ways you can wear this premium denim for work or play. I hope this post made your decision a little easier.


Frequently Asked Questions about the Betabrand Jeans
Do Betabrand yoga jeans stretch out?
No, Betabrand yoga jeans do not stretch out with use. The four-way stretch style ensures that the jeans maintain its form over time. No bulging knees or stretched out waistline. The pair I own is comfortable, does not tug on your waist, and is easy to put on and take off without any hassle.
Are Betabrand jeans worth it?
I love my Betabrand yoga work pants and after trying the Betabrand yoga denim, I can definitely say that Betabrand jeans are worth it despite my initial reservations. These jeans have all the features and benefits of premium denim plus they last a long time. They even sculpt your backside 😉
How do you clean Betabrand pants?
The best way to clean and maintain your Betabrand pants is to make sure you wash them in cold water. Avoid putting in the dryer to prolong the life of your pants and to ensure that it stays in shape.
After washing, it is preferable to dry on the line or lay flat to dry in the sun. If you must use a dryer to dry your Betabrand pants, go mild on the heat to prevent any shrinkage.
Do Betabrand pants run small?
No, Betabrand pants do not run small. Stick to your usual size or go down a size if you're in-between sizes. The four-way stretch of the pants almost guarantees a perfect fit at all times. I've never sized up in any of my Betabrand pants.
Where are Betabrand clothes made?
Most (70%) Betabrand clothes are made in the USA, specifically in San Francisco.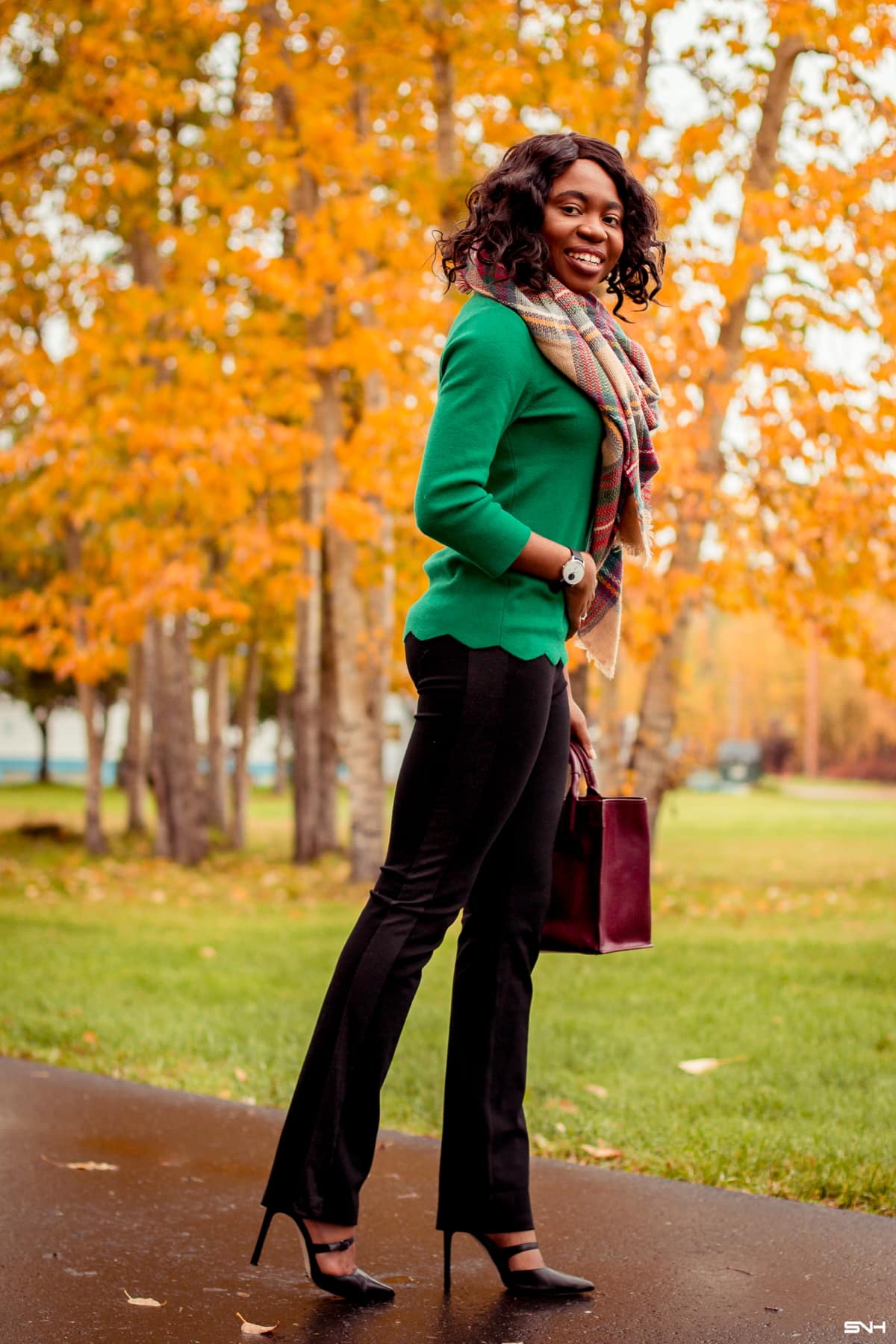 With its reputation and the success of their number one favorite Betabrand dress pant yoga pants, one would expect nothing less from the popular brand. So far, I am very impressed with the Betabrand yoga jeans.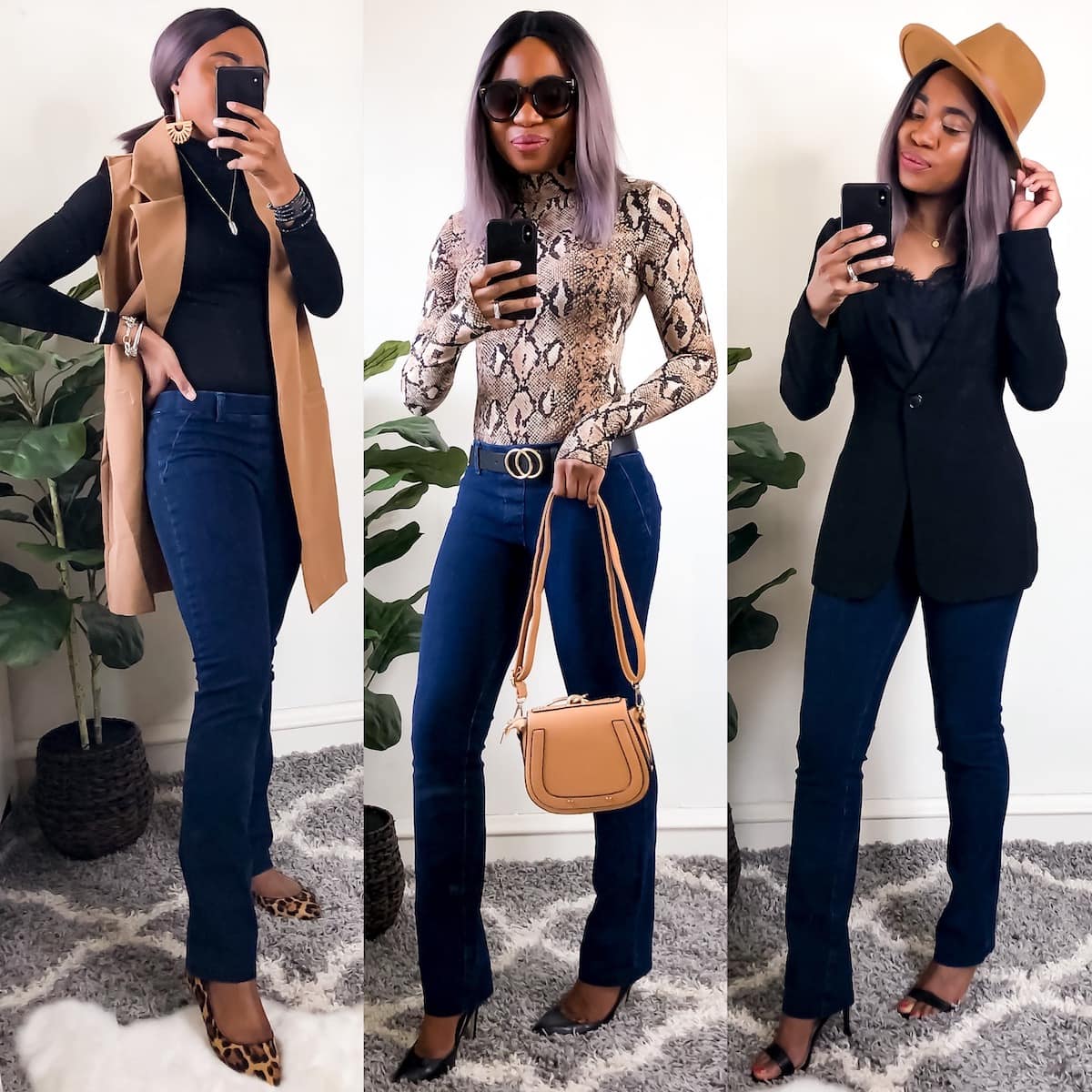 So this begs the question, do I think Betabrand jeans are worth the money? Yes, they are.


Would I spend over $100 on a pair of Betabrand jeans? Probably (I've done it before). But if you can't bring yourself to spend that much money on a pair of jeans, use this link (code LOUISA) to save 20% of your first order from Betabrand. As always, thank you so much for reading!


If you found this Betabrand jeans review post helpful, you'll enjoy these related posts: