15+ Best Tieks Alternative Ballet Flats That Will Make Your Feet Happy!
This post may contain affiliate links which means I will get a commission if you make a purchase at no additional cost to you. As an Amazon Associate I earn from qualifying purchases. Please read my disclosure for details.
If you've been on the search for amazing Tieks alternative shoes that do not cost a pretty penny, you'll love these top-rated ballet flats that feel just as good as their Tieks counterpart.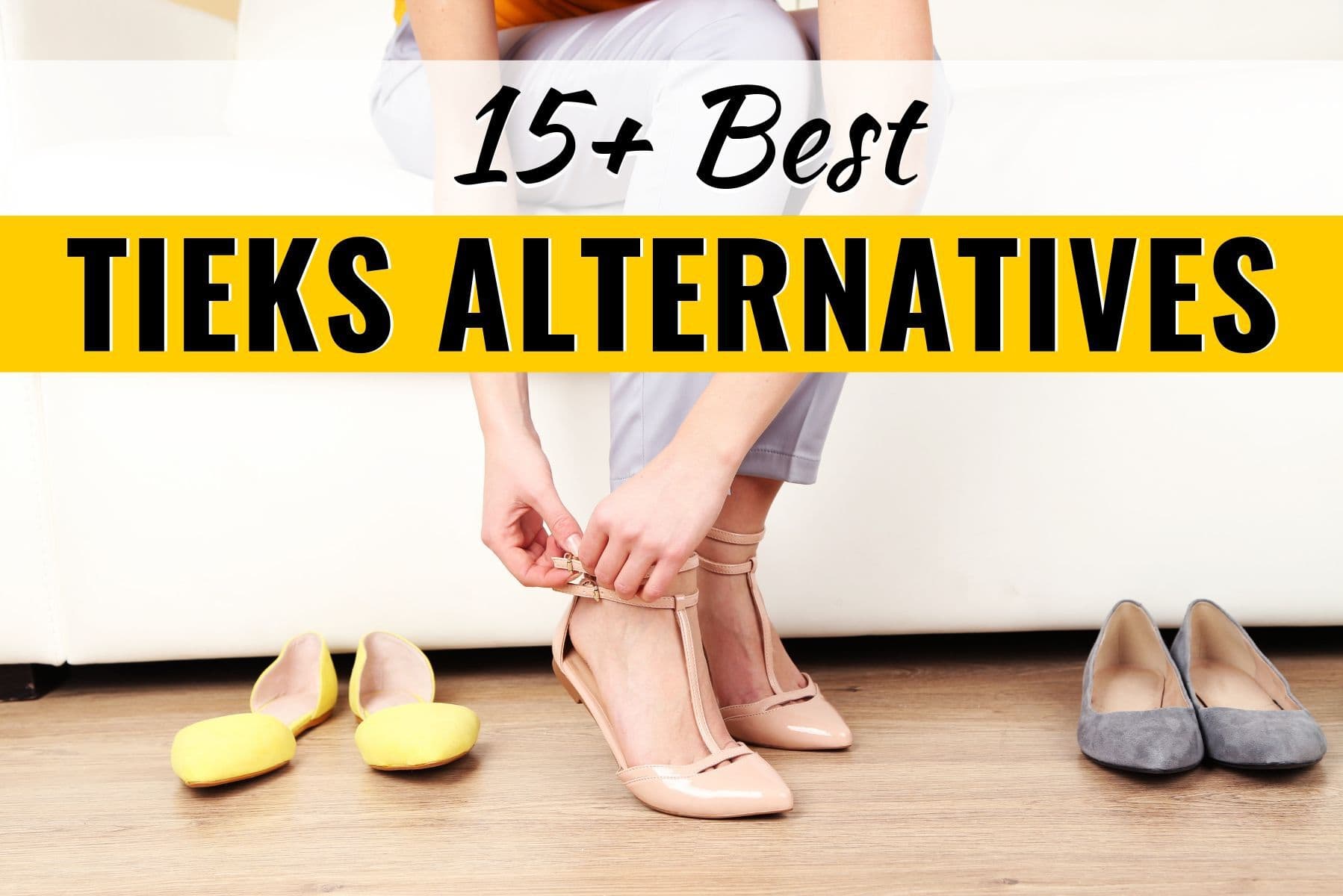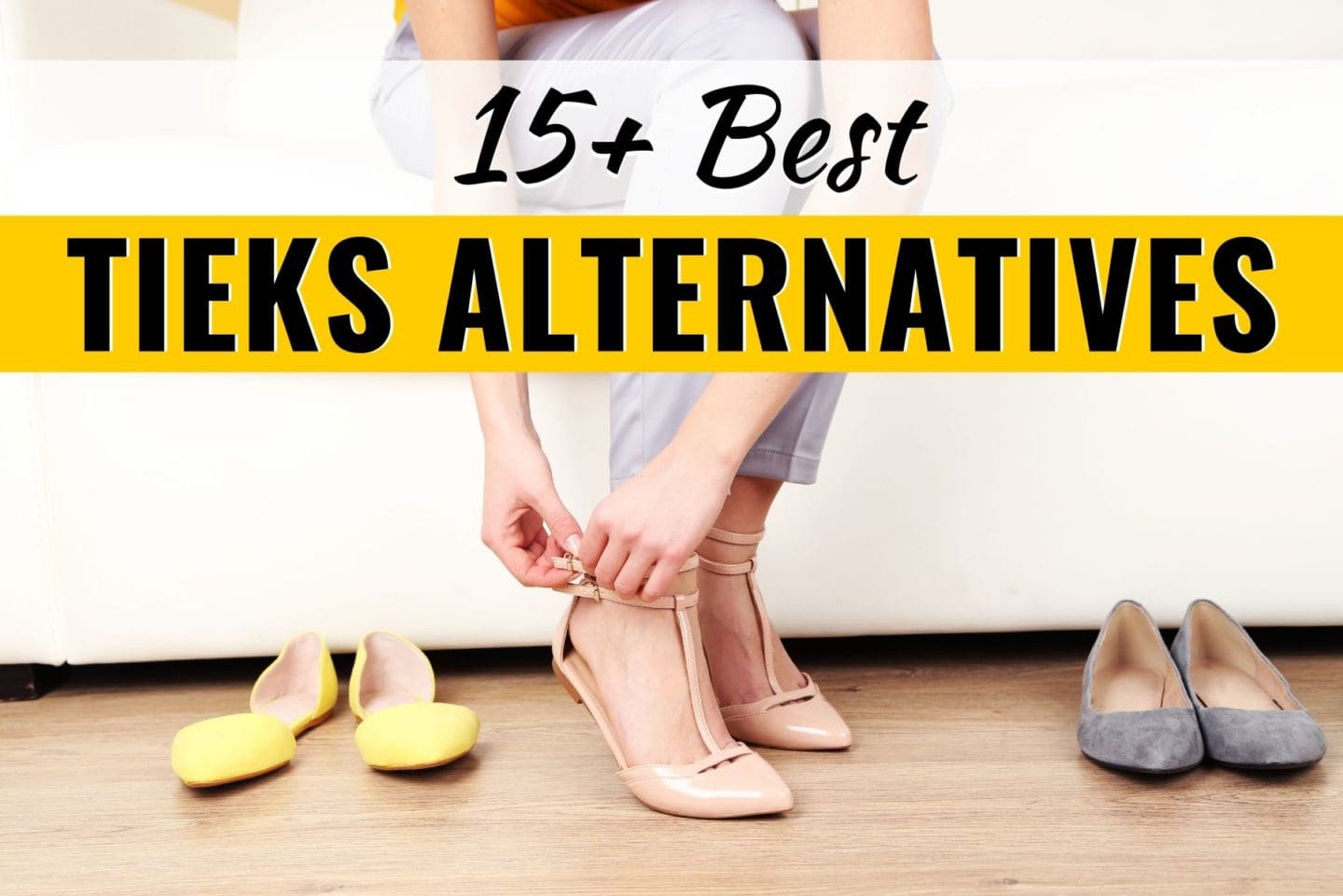 I first heard about Tieks from a coworker who wanted my opinion about Tiek shoes. Since she knew that I was a fashion blogger, she also wondered if I owned a pair.
Similarly, I knew another pharmacist and blogger who swore by her Tieks collection. But, I was not ready to spend close to $200 on a pair of shoes that I would end up wearing less than once a week.
Less than two weeks later, I walked into a restaurant and had an amazing server. I looked down at her feet.
What did I see? You guessed it!
She was wearing a pair of Tieks. As these flats have characteristic teal bottoms just like Christian Louboutin red bottoms.
Introduction
Once again, this waiter swore by Tieks. I really wanted to get a pair but I already own too many shoes (said no one ever! ?).
Based on both of these ladies' raving reviews, I recommended Tieks ballet flats to another coworker who was looking for a gift for his wife. I also informed him that I did not own a pair but I've heard nothing but glowing reviews about Tieks.
A few months later, he told me his wife loved her Tieks although she has not worn it much. So this ignited my search for a Tieks alternative that costs a fraction of the price.
If you're like me and love Tieks but just not ready to take the plunge, here are over 15 top-rated alternatives to Tieks that won't break the bank.
Splurge vs. Save: Best-Rated Tieks Alternative Ballet Flats
Shoes for every setting! Ballet flats are one of the best items you can have in your closet that works for a myriad of different looks.
From something simple to jazz up the jeans and tee look to completing the picture of a cute sundress ballet flats are a fashion godsend.
These Tieks alternative flats are the most comfortable ballet flats.
Simple with support! These ballet slippers include some of the best support in the business. The front has extra padding to relieve some of the weight in your foot.
The interior is extra padded to provide both softness and support with every step. Not only is this pair of ballet flats practical, it's a steal at under $60!
---
These Anna ballet shoes are as classic as it gets! With at least seven different colors to choose from, these flats pair well with most outfits.
With an impressive 4.5-star rating and satisfied customers, these shoes will go anywhere you go.
---
If you're looking for that 'fits like a glove' shoe, look no further than Rothy's! Rothys flats conform to feet in ways that rival even big brands like Tieks.
While the price might not be the most exciting, over 2,500 customers swear by this beauty for quality, price, fit, and comfort level.
Rothy's are high quality, long-lasting shoes with comfort and durability at its core.
---
Cute and compact, these under $40 leather flats promise nothing but supportive sole and cushioned footbed to keep your feet from hurting.
This Tieks alternative is a great option. They're feather-light, form-fitting, and have a long shelf life.
With a leather sole, and less than 0.35 inches of heel Xielong ballet flats are incredible. They even come in a variety of sizes and in 23 unique colors!
---
For a unique twist, this Tieks alternative features a leopard print design and pussy bow details. The Me Too ballet flat has rubberized heels for support and stability.
The inside is made from pliable fabric that molds to your feet. The choice is yours from black and tan to baby blue, light gray and more.
---
Another amazing replacement for Tieks is this pair of Allbirds flats. What really makes Allbirds stand out is that each shoe is made from naturally harvested eucalyptus pulp.
The insole of this sustainable shoe is made from merino wool, and other natural oils to fight odor reduction. These are shoes with soul!
---
The Lucky Brand Echo ballet is a close look-alike to Tieks and a pair of flats that offer maximum support in a lightweight design.
The driving soles ensure a substantial grip on smooth or slippery surfaces.
They slip-on smooth and with a leather upper and fabric lining they're easy to break-in. They're also minimalistic ballet shoes are cute and the cushioned footbed will keep your feet from hurting even with extended wear.
These classy slip-on flats are good for formal and casual wear and they are super affordable. The footbed is cushioned with enough room for a very comfortable movement.
---
Flirty and fun, these Reid Ballet Flats do it all. And if you're looking for the Tieks comfort in a different style, these 4+ rated shoes might just be what you need.
These fun animal print flats will become your new wardrobe staple and that's a good thing because animal print is the new neutral.
It has also terrific arch support and a roomy footbed for big toes.
---
The Hush Puppies Chaste Ballet shoes are one of the highest recommended options for Tieks alternatives and arguably the best ballet flats for walking.
Don't believe me? Perform a simple search or read over eight hundred customer reviews here. They'll light, yet firm. Sturdy yet comfortable. And stylin', yet practical!
---
The Yosi Samra Samara flats are also a fabulous Tieks alternative and rank high on the list of best ballet flats for walking.
Yosi Samra brings has all the essentials of a classic style. With soles that support, and a design that rivals that of Tieks.
However, these have a rubber sole, and memory foam to make every step feel like you're walking on clouds! And with 19 different colors, you have a color that fits your mood and style. Yup! You won't have to repeat shoes for a whole month.
---
Skechers have always been my go-to shoes for my demanding healthcare job. It's not surprising because this brand is known for its stylish and comfortable shoes.
And Skechers ballet shoes are no exception. In fact, the Skechers Cleo is an under $50 option for Tieks.
The soft knit lining on the interior cradles your foot, and the intricate design ties the look together. Scoop up this top-rated Skechers Cleo for a fraction of the cost of Tieks.
---
Thoughts of this Everlane The Day Glove ballet flats evoke the words sleek, minimalist, and extreme comfort.
Made of 100% Italian leather, you won't find any other flat shoes that compare to The Day Grove. It also has a roomy toe box that'll keep your feet and toes from hurting.
They're great for business, and pleasure since this ballet can easily be dressed up or down. Dollar for dollar, these leather flats give a pair of Tieks a run for the money.
---
Dream Pairs is in it on the action too! And we're not mad about it. These ballerina walking flats have a soft, faux leather upper and an elasticized topline for the perfect fit.
This classic design reminds me of the Dexflex comfort ballet flats that make it a great shoe for those with standard or wide feet.
See the current price of this under $30 flats here and scoop them up with free Prime shipping.
---
This Lucky Brand Emmie flats also rank high on our list of best Tieks alternatives for quality, comfort, and price.
These comfy flats have an elasticized topline and memory foam footbed that soothe aching feet. They're cute, they're trendy, and they're priced right.
---
With an impressive 4+ star rating on Amazon, these women's flats are a super-comfortable alternative for the Tieks ballet flats.
This shoe is made from soft, faux leather and lightweight, suede microfiber for breathability.
They're a simple, yet cute take on the everyday ballet and a price that's almost too good to be true. Plus you can try all sixteen colors free with Amazon Prime. Check out the 2,000+ reviews here.
---
Next up is the Ollio comfort ballet flat with pull-tab details. As the name implies, these faux leather shoes shine not because of its affordability but for its comfort level.
No more tired, achy feet with this portable Ollio comfort ballet flat.
Keep one on hand (aka in your purse) and one in the car for easy access no matter the situation you find yourself in.
---
Check out these affordable women's ballet flats from Amazon that are gaining momentum this season. At an incredible price of under $50, it's a nice surprise that these flats are made from genuine lambskin.
It has rubberized soles for comfort and traction. And an elasticized topline to ensure a perfect fit each time.
These shoes are made for walking with its premium latex cushioned footbed and breathable perforated arch. Makes a fabulous gift too.
---
Frequently Asked Questions about Ballet Flats Tieks Alternatives
Conclusion
You'll agree with me that Tieks are one of the most versatile ballet flats of our time. They are stylish, comfortable, durable, and foldable.
But if this pair of Italian leather ballet flats are out of your budget, these Tieks alternatives over comparable value for way less.
Yes, they may not be the real deal but they also are not Tieks knockoffs. These comfortable flats will keep your toes and feet from getting achy because they are wearable all day.
And each Tieks alternative offers some of the same features you love about Tieks – arch support, super comfortable, flexible – but at a significantly lower price.