Zyia vs Lululemon Leggings: Does Zyia Measure Up?
This post may contain affiliate links which means I will get a commission if you make a purchase at no additional cost to you. As an Amazon Associate I earn from qualifying purchases. Please read my disclosure for details.
Whoever said, "If I can't wear leggings, I'm not going." couldn't have said it better. Word on the street is that there is a growing comparison between Zyia vs Lululemon leggings.
Here's what I discovered!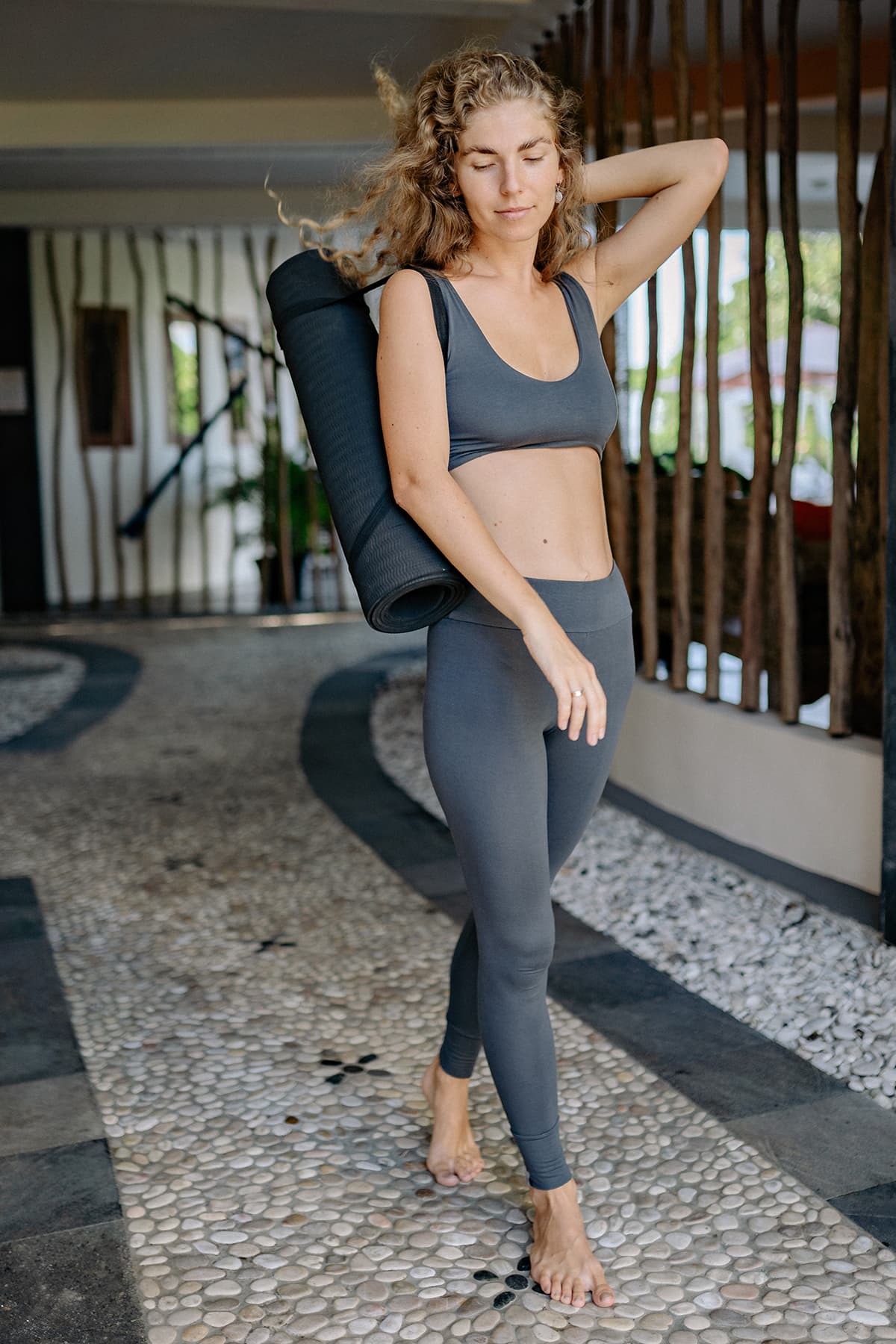 For fashion fans, it can be difficult deciding whether to stick with what you know or venture into new and exciting territories. There's so much more choice everywhere, and new items available on a daily basis.
Introduction
Sportswear, in particular, has had a vast overhaul of late. There aren't just more styles to choose from, but infusions of technology to actually improve your game.
Lululemon has been around since the time of Jane Fonda workout tapes, a massive name in the yoga game.
Zyia Activewear is a baby in comparison; though only a few years old, they too offer premium athleisure apparel – for men, women, and children. Oh my!
Each company has raving fans in the hundreds of thousands. But when it comes to supplying an upper class of workout gear, who takes the crown?
Let's find out…
Zyia Active vs Lululemon: Brand Comparison Chart
ZYIA ACTIVE
LULULEMON
Pricing
$65+ (for leggings)$33+ (for tops)$31+ (for sports bras)
$95+ (for leggings)
$48-$148 (for tops)$48-$178 (for sports bras)
Colors
Various
Various
Collections
Light n Tight, All Star, Bomber, Ascend, Brilliant, Luxe
WunderUnder, Align, Energy, Scuba, Invigorate, Swiftly
Activity
Gym workouts, lounging, yoga
Yoga, athletics, general exercise
Bestsellers
Bomber Bras, Ascend Leggings,
Scuba hoodie, WunderUnder high-waist leggings, Align crop pants
Brand History
The Story Behind Lululemon
With humble beginnings as a yoga apparel store, Lululemon was founded in 1998 by Chip Wilson in Vancouver. Considering their monumental range of beautiful sportswear, it's hard to imagine a time when they just sold harem pants!
In 2014 the brand opened its first European store in Covent Garden, London's famed shopping district.
Having accrued more than four hundred branches in the years since, they've gained and maintained a significant following this whole time.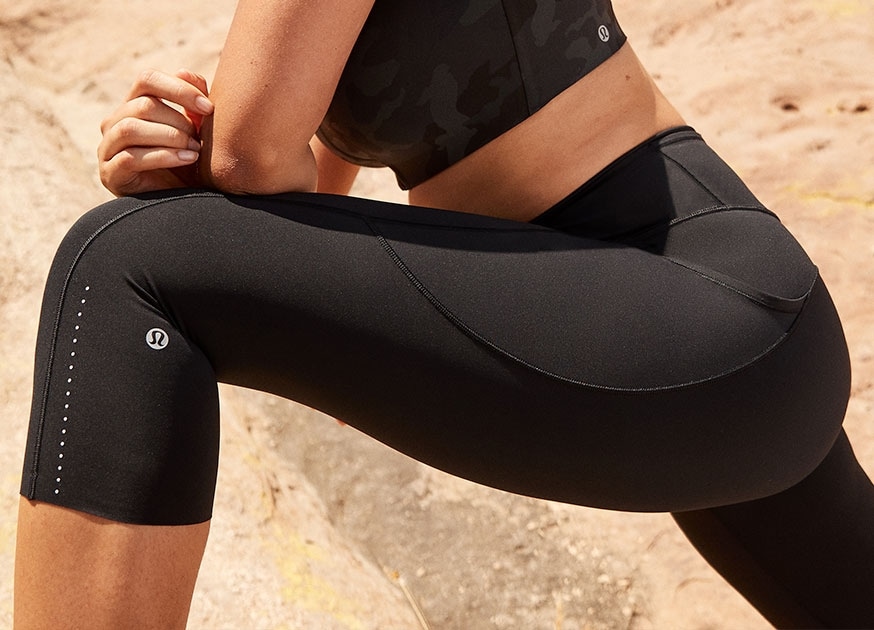 As well as producing sportswear accessories like mats and water bottles, they also have apparel for men, and an even more extensive collection of tops, bottoms, bras, and other clothing for women. Sadly, they still don't cater to kids!
The Story Behind Zyia
Started by a group of ladies back in 2017, following a moonlit hike, Zyia is a direct sales active lifestyle brand that "believes in embracing activity with excitement, vigor, and delight," with its ethos based on enjoying time spent with friends and family.
Though they only have a few years of experience under their belt, Zyia often gets compared to Lululemon.
Usually, this brand is painted as a more affordable alternative, that doesn't compromise on the quality of clothing provided.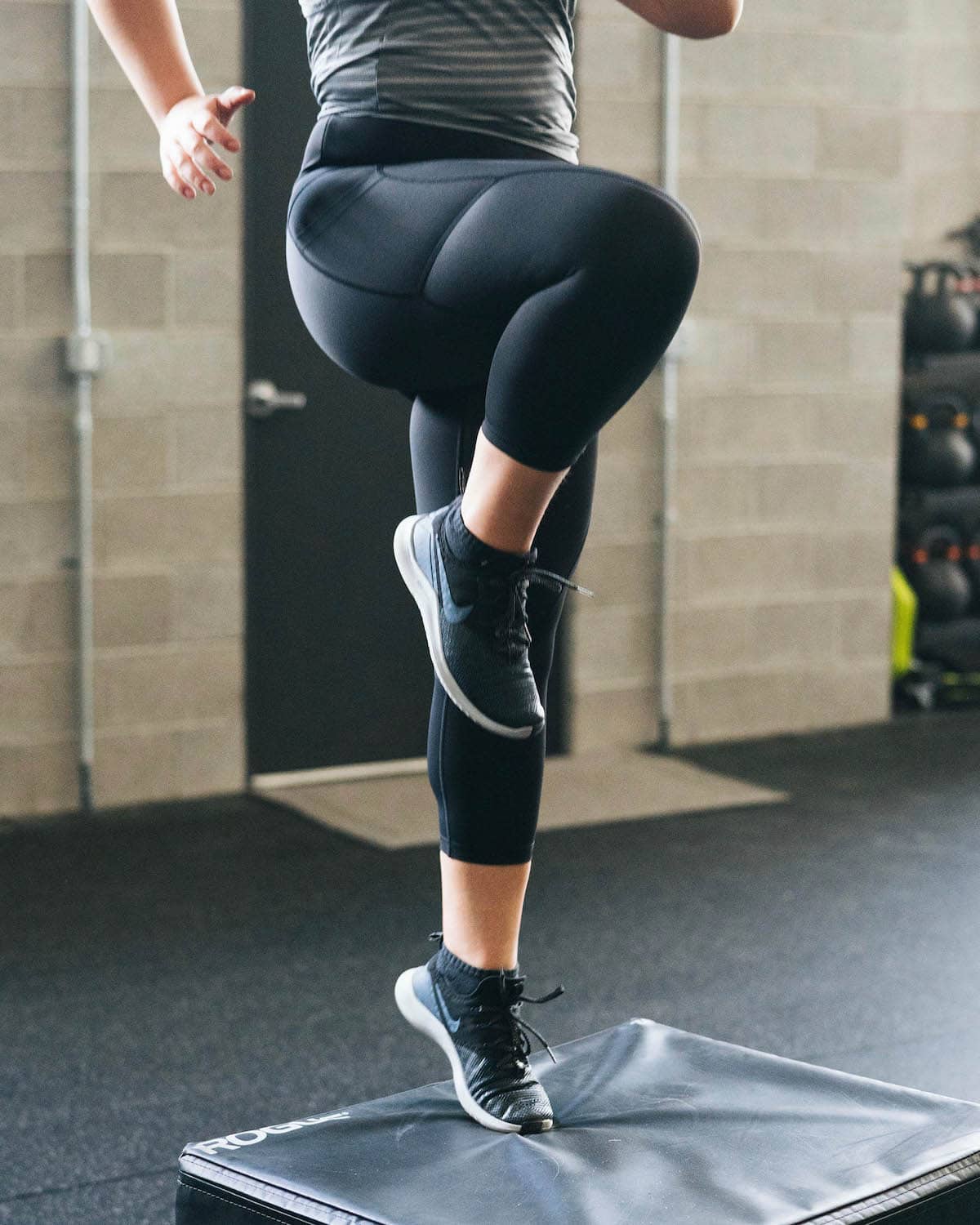 Zyia's CEO, Erin Bradley, has actually stated in numerous interviews that their apparel is actually manufactured in the same overseas boutiques, which is worth noting.
This might be an indication that they have a similar level of quality across their product line.
Zyia vs Lululemon Activewear: What Does Each Brand Offer?
Styles/Colors
It's pretty difficult to distinguish the two activewear brands based on styles alone: both offer a variety of vivid, bright colors, bold patterns, muted neutrals, and pretty pastels.
Given their shared primary audience is women, their ranges are, unsurprisingly, similar.
That being said, whilst Lulu tends to offer far more products to their female customers, Zyia tries to target men and children with equal measure.
This may well be due to the fact that a lot of catalog shoppers shop for themselves and their families.
As Zyia is a direct sales company, they issue regular catalogs, but they also launch new items every week.
Similarly, Lululemon also updates their website typically on Tuesday afternoon/evening, which is when their What's New page refreshes.
---
Finding this comparison post about Zyia vs Lululemon helpful? You'll love these related posts:
---
Quality
Where quality is concerned, Lululemon is absolutely one of the best – always has and always will be(?).
Over time, they have developed and perfected their proprietary Luon fabric, a secret formula combination of lycra and nylon.
Not only is Lululemon legging material stretchy enough to accommodate all of your curves, but it stays in place exactly where you want it. Moreover, the moisture-wicking qualities are difficult to beat, keeping you comfortable and confident during every workout.
There are several different takes on Luon that Lulu has released over the years, each offering something different: more compression, a better range of movement, increased body sculpting, improved sweat soaking abilities… these workout leggings can do it all.
I won't waste your precious time telling you about all the legging styles that Lululemon offers.
That said, if you're looking for a particular fit, you can find information about all of Lulu's materials right here. Their explanations are clear and concise!

Unlike competing fitness clothing brands, Zyia isn't quite as forthcoming about what makes each of their different collections stand out, fabric wise. They do say, however, that 'most' of the materials they use are a 4-way stretch, for proper movement and compression.
Zyia also mentions that they "include many other design features and technologies" but the only feature distinctly mentioned is their antimicrobial fabrics. Copper-infused fibers are said to minimize the opportunities for bacterial growth.
Whilst it is comforting that these quality leggings will "fight stink between washing" and are "ideal for those who perspire a lot," it would be nice to know exactly what distinguishes Zyia All-Star from Ascend, for instance. Lululemon makes this detail much easier to find!
In fairness, they do also mention that they are "pursuing technology" to seek out more sustainable ways of clothing production. These include plant-based and recycled fibers, as well as trying to use more recyclable packaging when possible.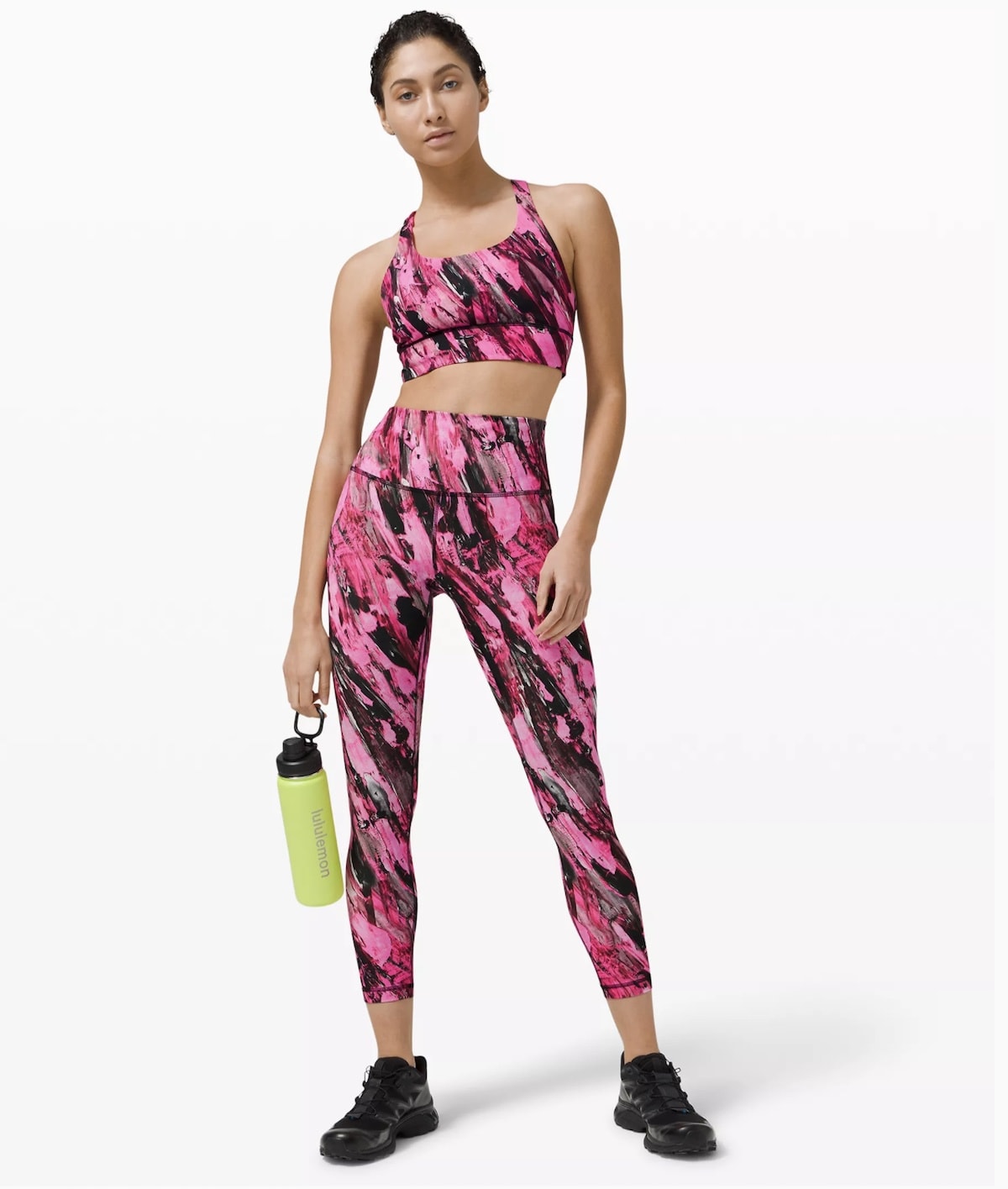 Fit/Sizing
Both brands' sizes run from XXS to 4XL, which means they're at level pegging when it comes to accessibility. Athletes come in all shapes and sizes so almost anyone can find pieces that fit from either store.
Similarly, product description offers a comment on, for instance, the level of support or compression offered by that particular garment.
The two are well versed in advising their customers on what to expect before they buy.
For the worriers among us, or those unable to make up their mind, Zyia offers a Rep service; their own personal shopping system. To ensure you obtain the perfect fit, just get in touch for guidance from a Zyia expert.
It's also well known that most, if not all, Lululemon stores offer a tailoring service. Their in-house tailors will repair, patch up or professionally hem your purchases. Just head to your nearest location for more information – it's all completely free! My Lululemon leggings are still going strong.
Price Point
Are Zyia Leggings Worth It?
As we've already explained, Zyia is typically presented as a budget-friendly alternative to the likes of Lululemon, and other luxury athleisure brands. From a price perspective, Zyia is usually around 20% cheaper than their competitors, which is a huge price difference.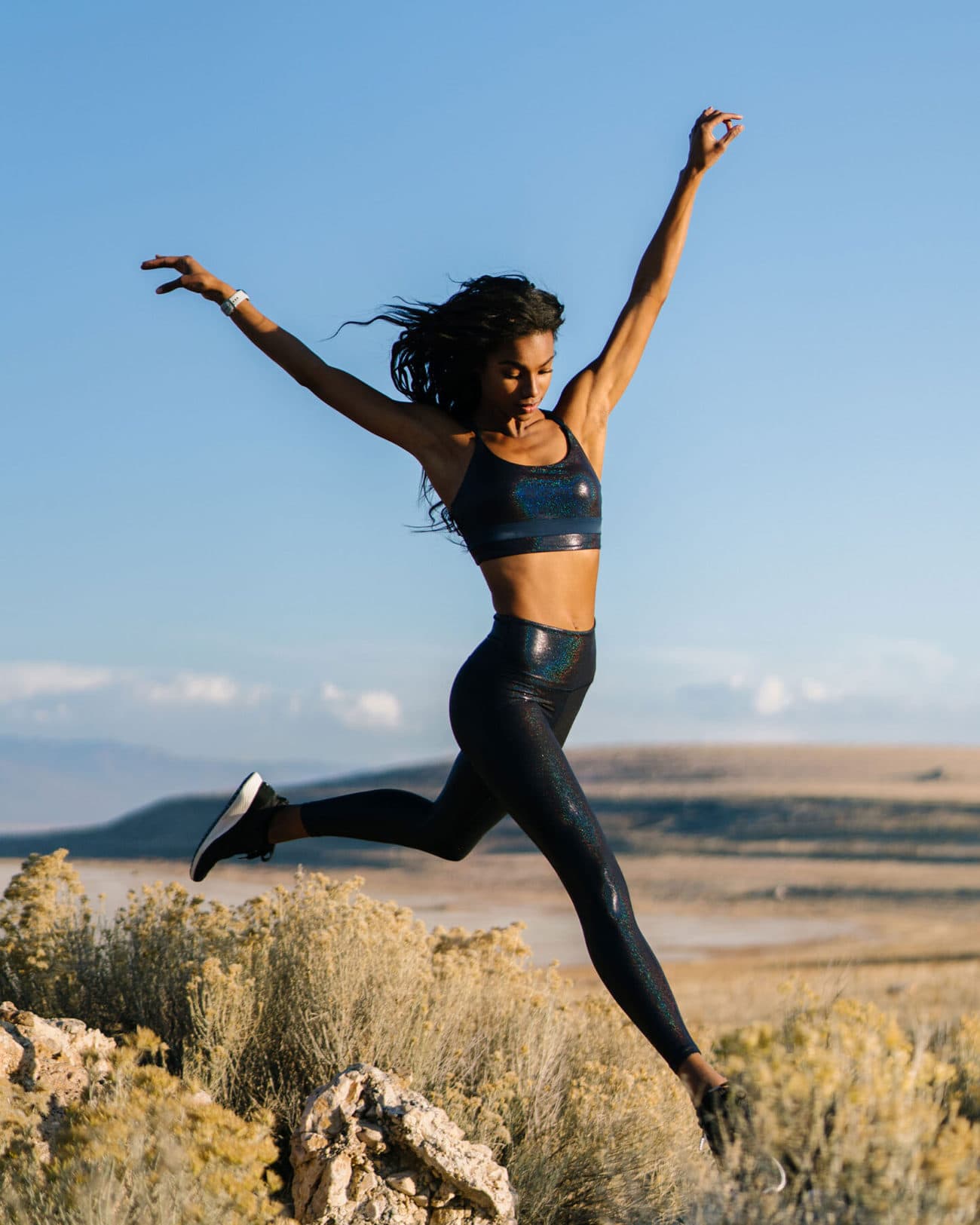 While we're on the subject of money, however, the Zyia Representative system might not be a favorite as they full into the whole multi-level marketing (MLM) business model like LuLaRoe.
Some people consider MLM a little bit like a pyramid scheme. And if you decide to become Zyia Active Rep, the starter kit price is currently $295 (more here).
And I assume this is one of the reasons the brand pushes the whole "shop with one of our reps" schtick when shopping Zyia products.
It can feel a little like they really want you to seek out their advisers, only for them to tell you that you need one of everything. However, that isn't relevant to their clothes…more a heads up before you go looking!
Are Lululemon Leggings Worth It?
You can't skirt around facts: Lululemon is one of the more expensive athleisure brands. As a result, many people often find themselves wondering why those prices are so high.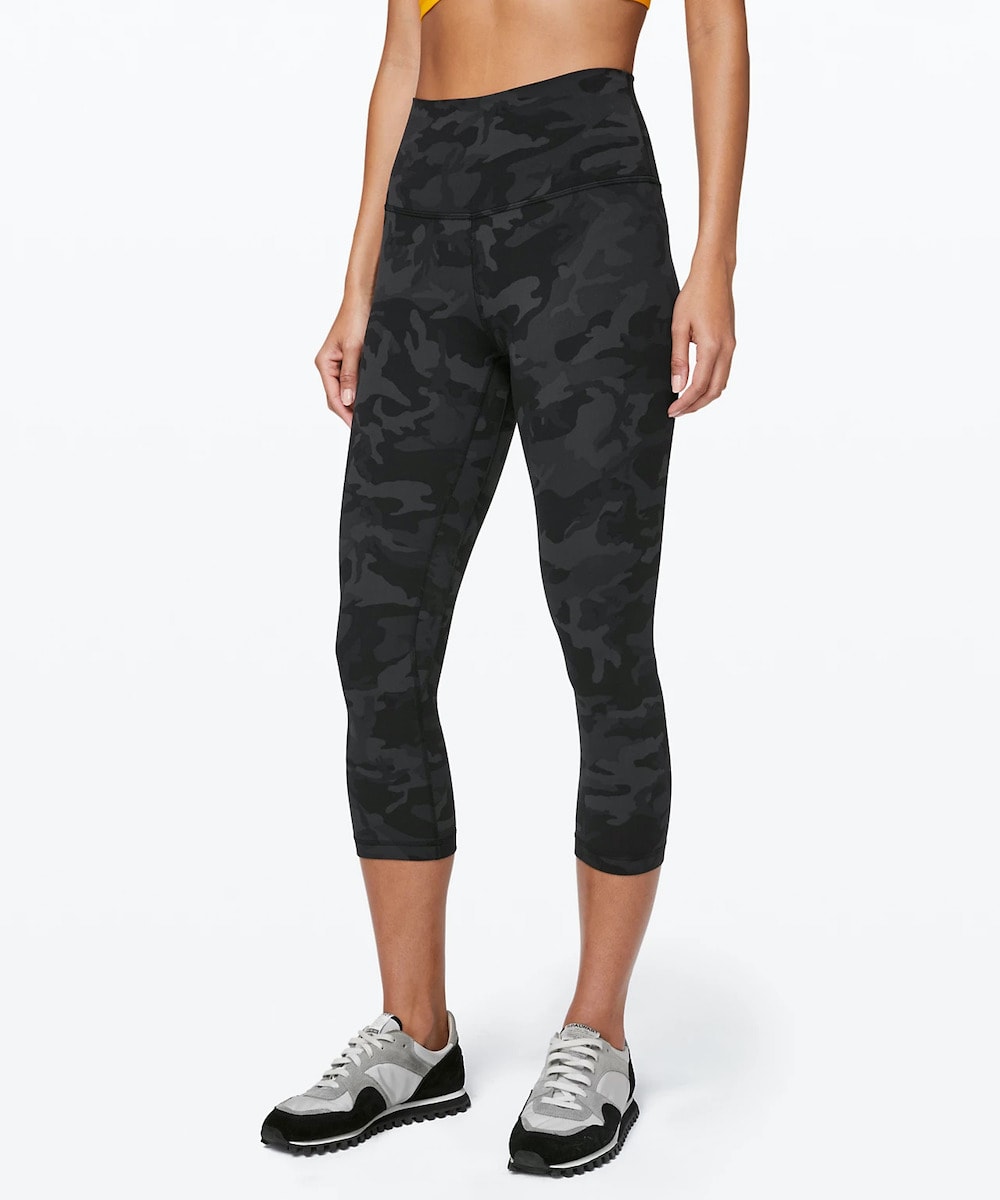 After all… they're "just leggings," right?
Wrong!
Lululemon makes some of the longest-lasting, most durable sportswear on the market. Many customers have multiple pairs of Lulu leggings, because they last so much longer than average, even if you wear them every day. They set a standard!
However, it is absolutely possible to get a discount, especially on their We Made Too Much page. This is the section of the site regularly updated with offers and reductions on lines that aren't selling as well as expected.
Although these retail products not being snapped up as fast, that doesn't mean they aren't made with the same care and attention. If you check regularly, you'll be surprised what treasures you can snap up!
Frequently Asked Questions: Zyia vs Lululemon
Is Zyia made by Lululemon?
No, Zyia is not made by Lululemon. With Lululemon being the "gold standard" of yoga pants, it's no surprise that the more affordable Zyia leggings are often compared to Lululemon leggings.
Is Zyia good quality?
Yes, Zyia products are of great quality. Although you'll agree with me that you get what you pay for, Zyia has made a name for themselves with the quality of products they products.
What brand is comparable to Lululemon?
Is Zyia ethically made?
Zyia does appear to be embracing sustainable practices that are eco-friendly. For example, their bags are made from recycled materials. And in 2020, Zyia  Active switched to an electronic warehouse system that saves 2,000,000+ sheets of paper per year (source).
Bestsellers: Which Product Should I Get?
Said to offer several alternatives to your Lulu faves, Zyia's bestsellers list is a masterclass in leggings and bras. Here are some of their most loved options: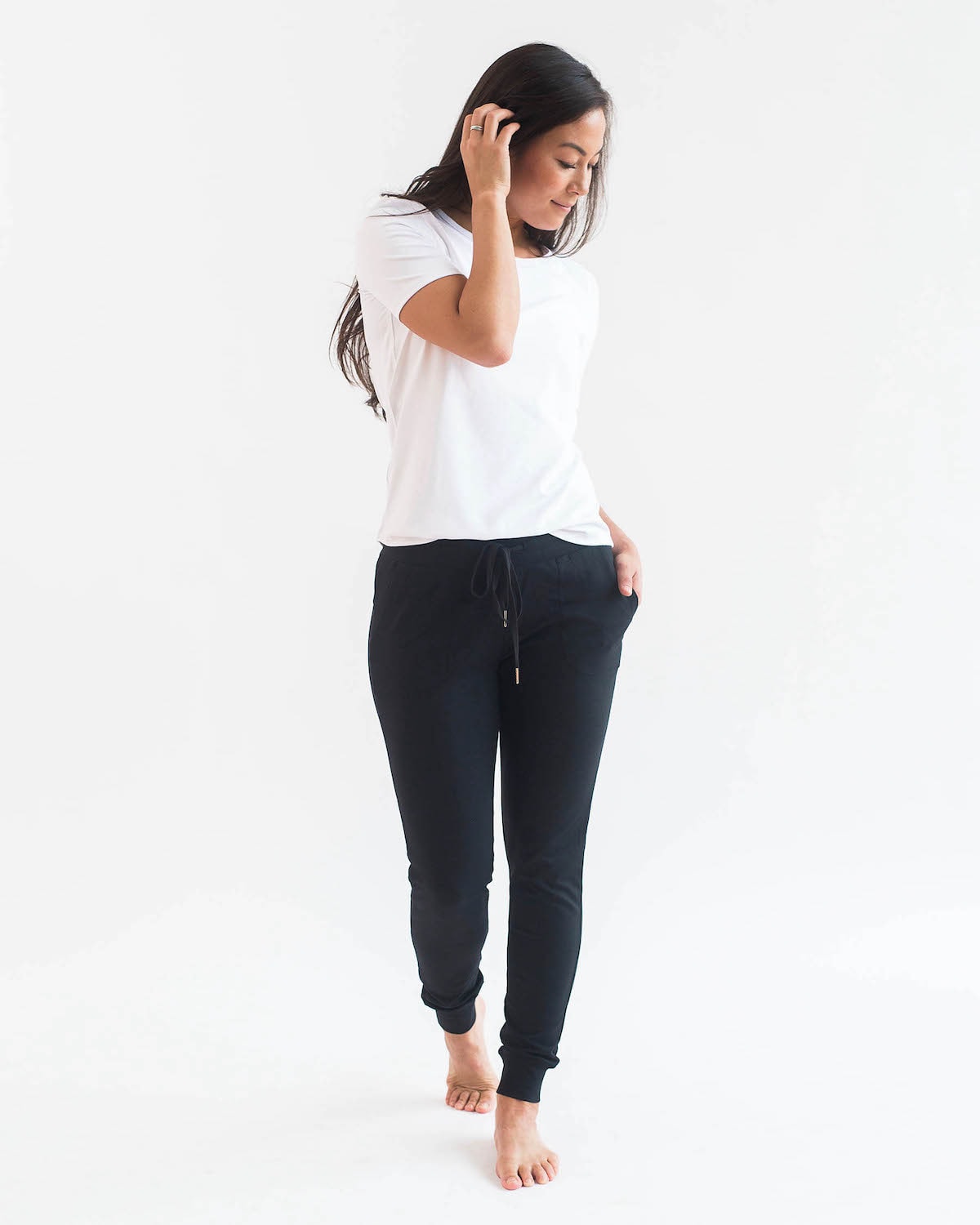 Giving credit where credit is due, Lululemon might be the older of the two, but they are bringing some serious fans to this fight. This is just a handful of their most renowned designs:

Conclusion: Zyia vs Lululemon: A Fair Comparison?
Though both brands definitely offer some seriously stylish sportswear, I'd say that Lululemon is definitely for the fitness lover with more money to play with. Not everybody can just drop $98 on a pair of leggings, even if they are incredible.
So many of the Zyia Representatives will illustrate this up-and-coming sportswear company as an affordable alternative to Lulu, and it certainly is. Though they're clearly not as accomplished, they definitely have a whole lot to offer.
For new athletes and fitness junkies, perhaps you might want to start with Zyia and work your way up to Lulu as your commitment and confidence improve?
Or maybe just invest in one Lululemon signature piece, to test the waters.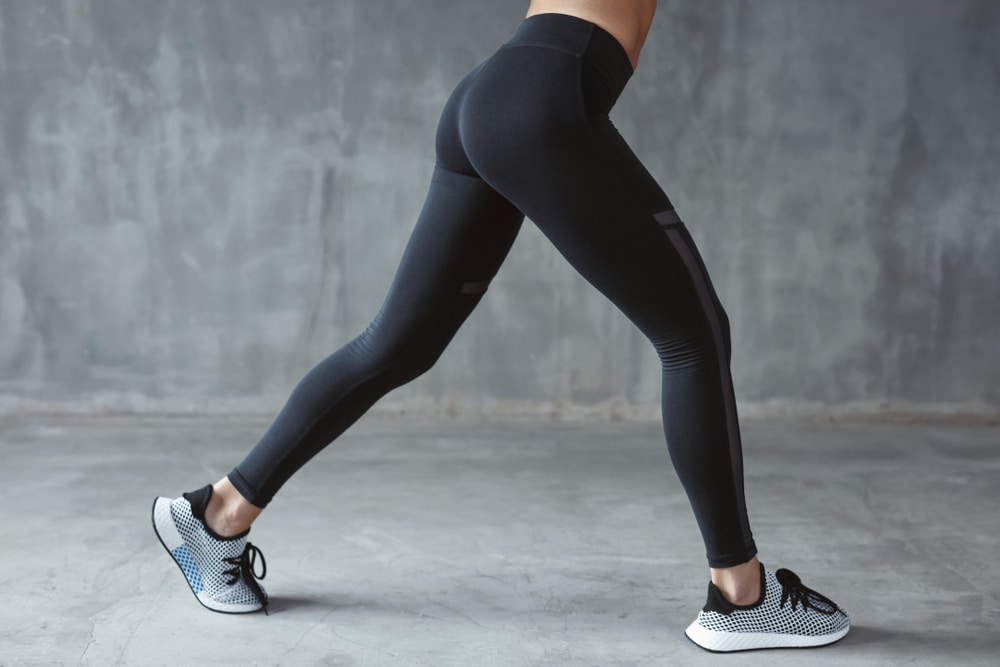 Where previously you could only shop with one of their representatives guiding you, it is possible to check out from Zyia on your own, though it seems they do have you pick out a rep later down the road anyway.
For family-orientated sportspeople, Lulu might offer workout gear for adults of any gender, but they haven't quite cracked the market for kids yet.
As Zyia has a children's range, and are more affordable, parents might have better luck here.
In my opinion, you could shop at either store and have a satisfying experience. The main difference between the two brands is a reduced price point, so your budget might be the biggest indicator of where you should splurge next. Good luck!
If you liked this Zyia Active vs Lululemon comparison post, you'll love these related posts: