This post may contain affiliate links which means I will get a commission if you make a purchase at no additional cost to you. As an Amazon Associate I earn from qualifying purchases. Please read my disclosure for details.
Hello there!!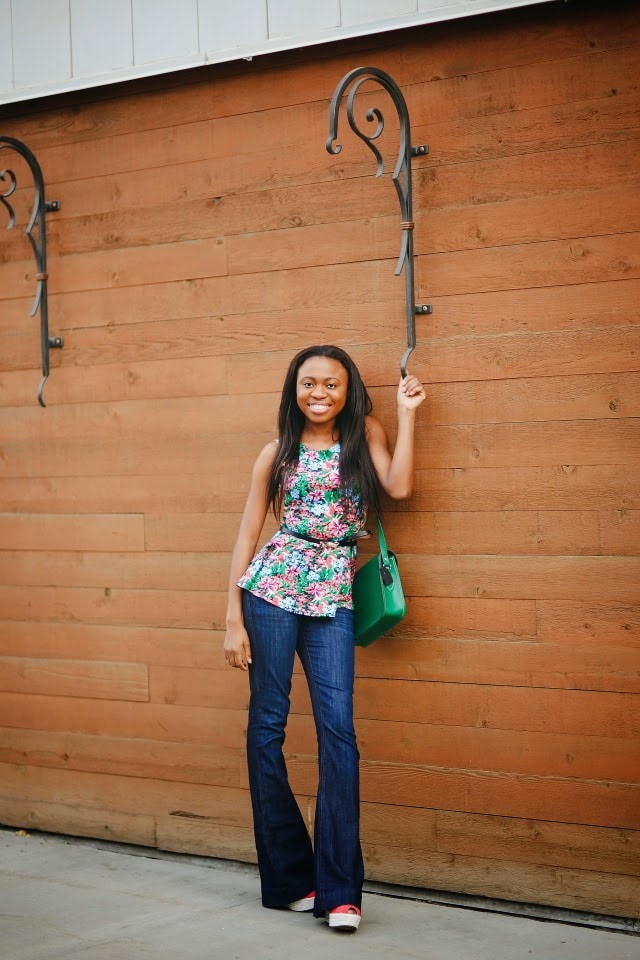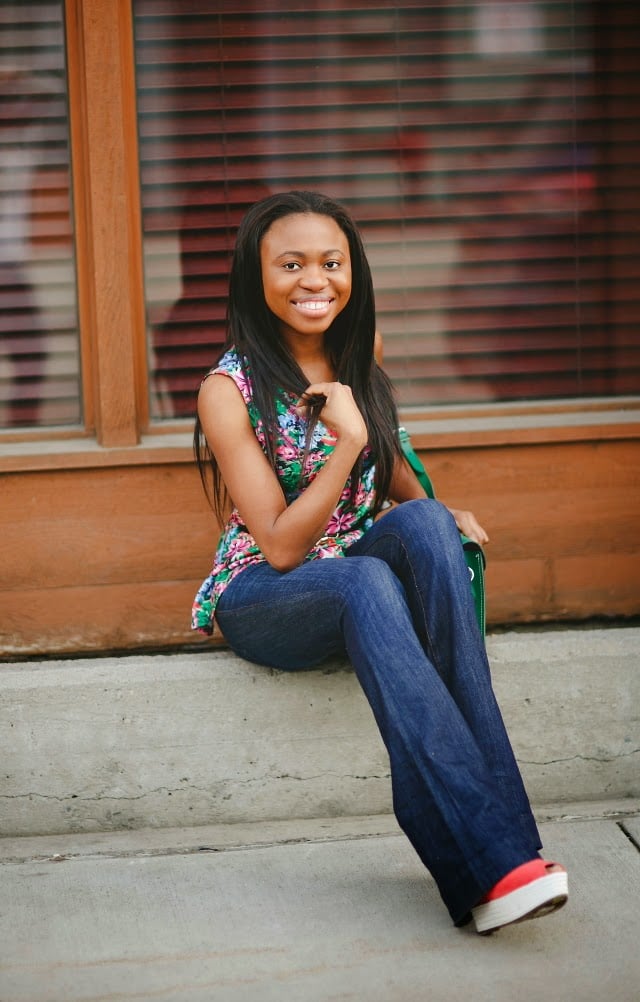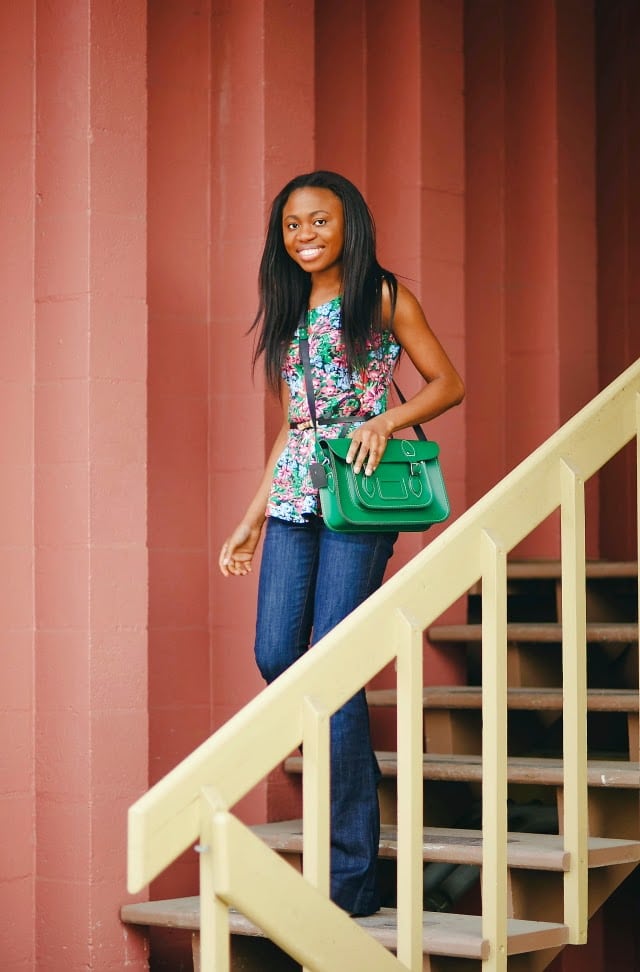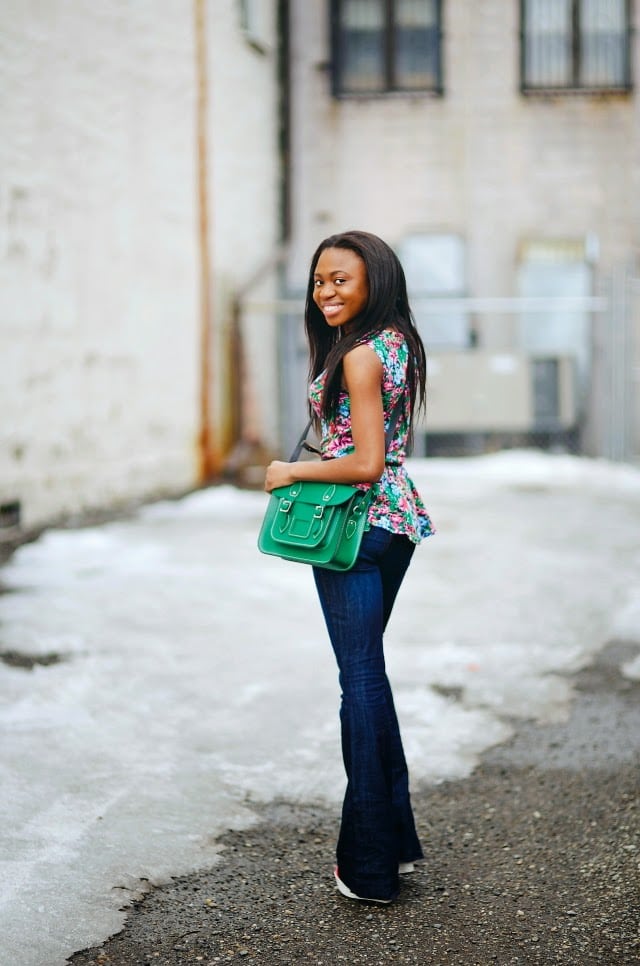 I am one of those people that occasionally get obsessed with getting a project done. When the time came for a closet purge, I ended up getting rid of many of my jeans. Come Spring, all I saw was flare, flare, flare and more flare jeans staring at me. I just had to get one (three) for myself. I went out on a limb and ordered this lovely pair of flare denim pants online (similar). Her specs? 35′ inseam (the longer the better), 24′ waist. I'm glad I made the purchase 🙂
I paired this flared denim with a floral peplum top (similar) for some color and smooth transition between both items (see my previous flared denim post). Keep your heels high and your standards higher, go for a pair of platform wedge pumps like this one. Throw on a little leather good like this leather satchel and stand tall. Want more? Check out my LOOKBOOK for previous outfit posts. As always, thank you so much for stopping by and I'll be in touch with you soon.
Peplum top || (old), alternative $15, alternative $16 |
Purse || The Cambridge Satchel $118, alternative $ 180|
Platform wedge || (old), alternative $97, alternative $33 |
Flared Jeans || (sold out), alternative $25, alternative $69 |
---