This post may contain affiliate links which means I will get a commission if you make a purchase at no additional cost to you. As an Amazon Associate I earn from qualifying purchases. Please read my disclosure for details.
Happy Tuesday everyone!!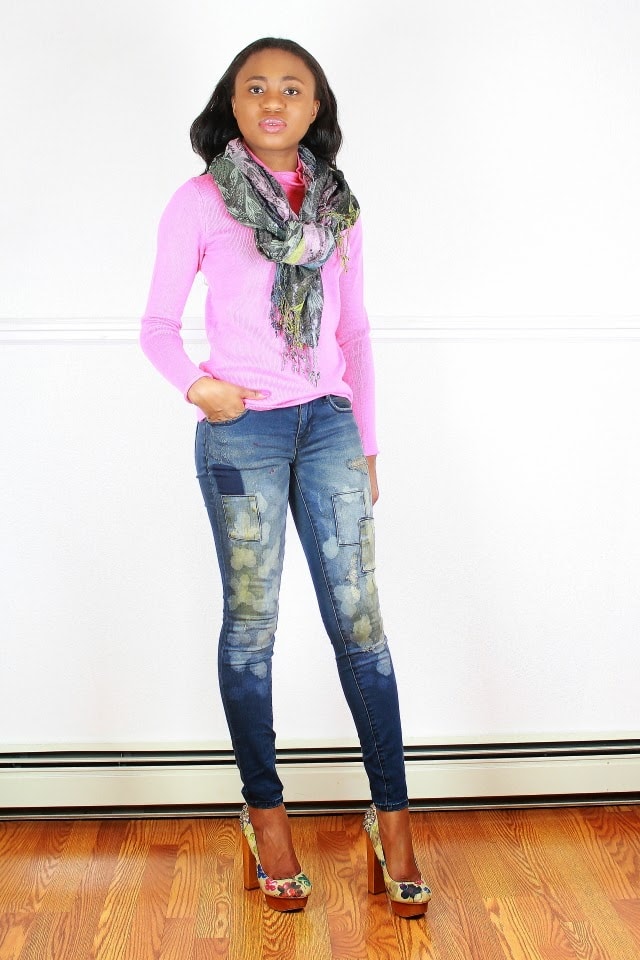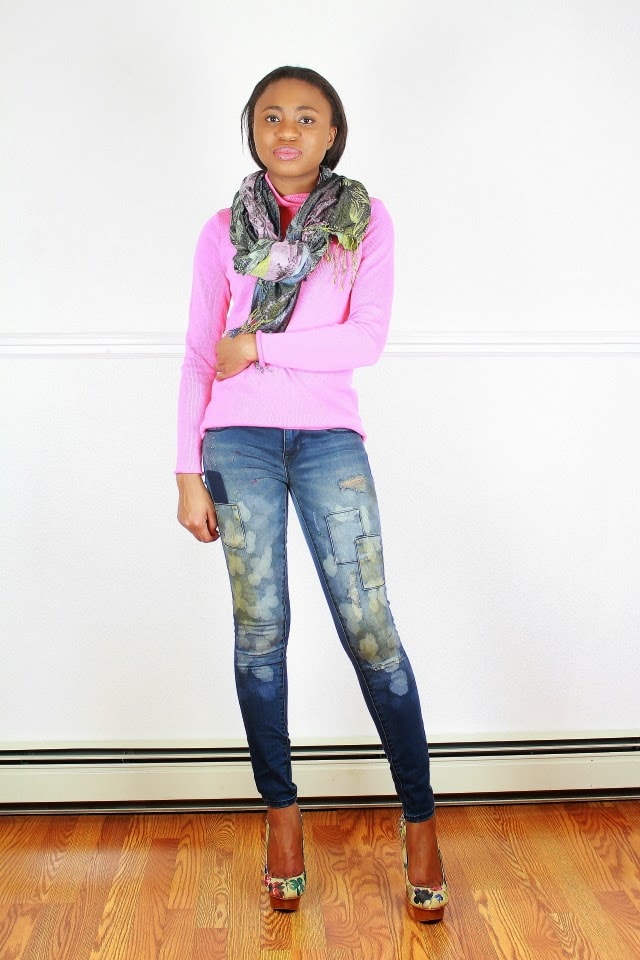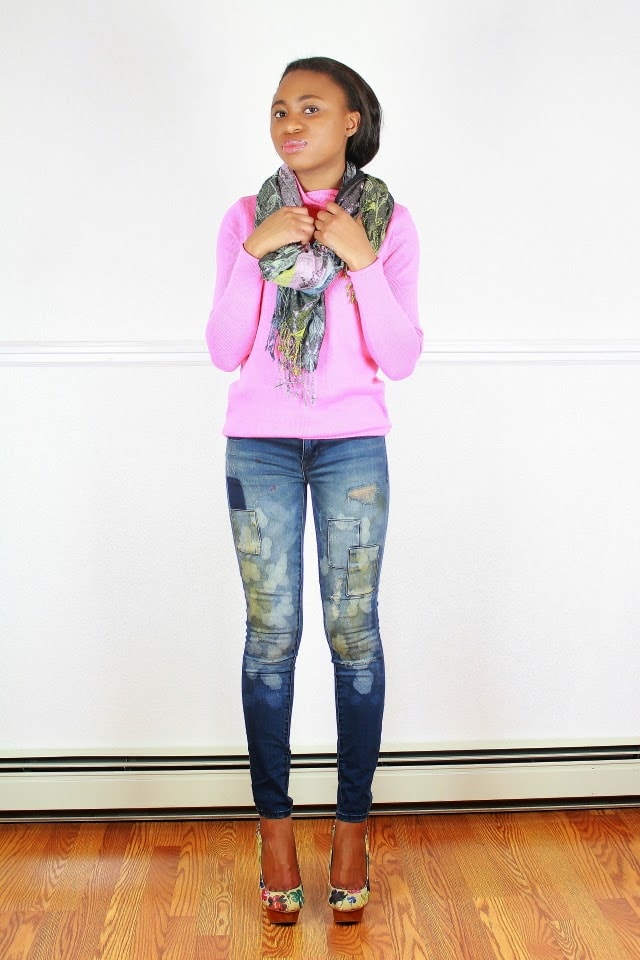 -20F I can take but -44F this morning was awfully cold ;( The one minute standing outside trying to get my car plugged in – yes our cars need some juice in the form of electrical current to prevent it from freezing at such low temperature – felt like my skin was literally peeling off my bones. What was I wearing you ask? A light autumn jacket, with no gloves or head warmers. #NotSoSmart Tomorrow, I will be ready to tackle this beast head on!
For this cozy look, I decked out in this super soft and stretchy $21 ShoeDazzle patchwork denim, paired with an Old Navy sweater, and my oldie but goodie Zigi Soho chunky pumps (similar last worn HERE). Complete look including the sweater, scarf, shoes and denim cost less than $60! I love me a great find. Of course, you would be smart to pair it with an even cozier jacket (like this one) and trade the pumps for a pair of riding boots, just saying 🙂 Sending you virtual warmth during this blizzard-y week. Want more? Check out my Lookbook. As always, thank you so much for stopping by and I'll be in touch with you soon.


Scarf || (old), alternative $12, alternative $12, alternative $39 |
Top || Old Navy sweater $13, alternative $13, alternative $14 |
Shoes || Zigi Soho, alternative $55, alternative $90, alternative $50 |
Bottom || ShoeDazzle patchwork denim $21, alternative $138, alternative $47 |
{Heels.com 30% off: SNOWEDIN}
---