This post may contain affiliate links which means I will get a commission if you make a purchase at no additional cost to you. As an Amazon Associate I earn from qualifying purchases. Please read my disclosure for details.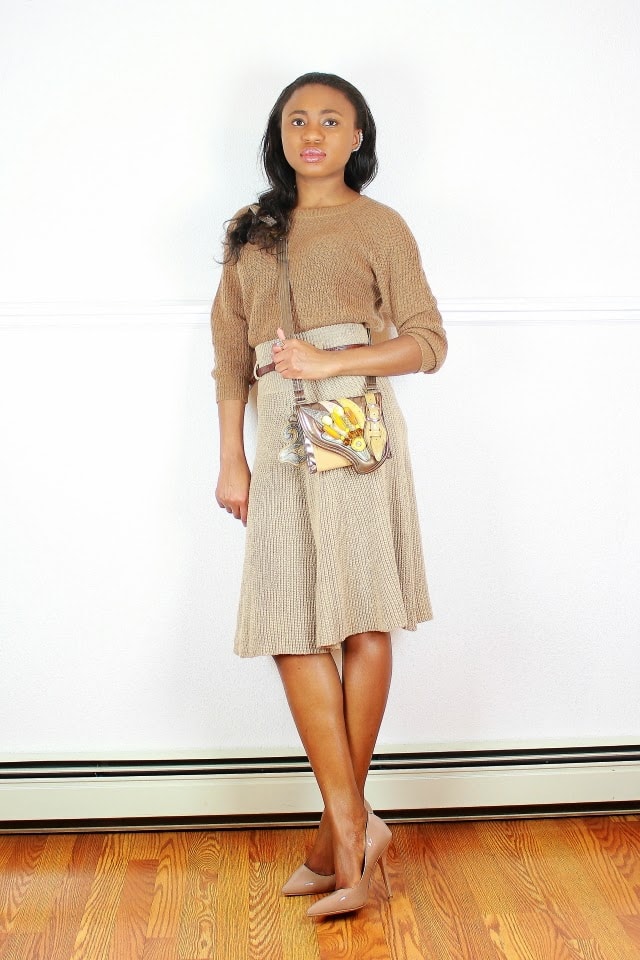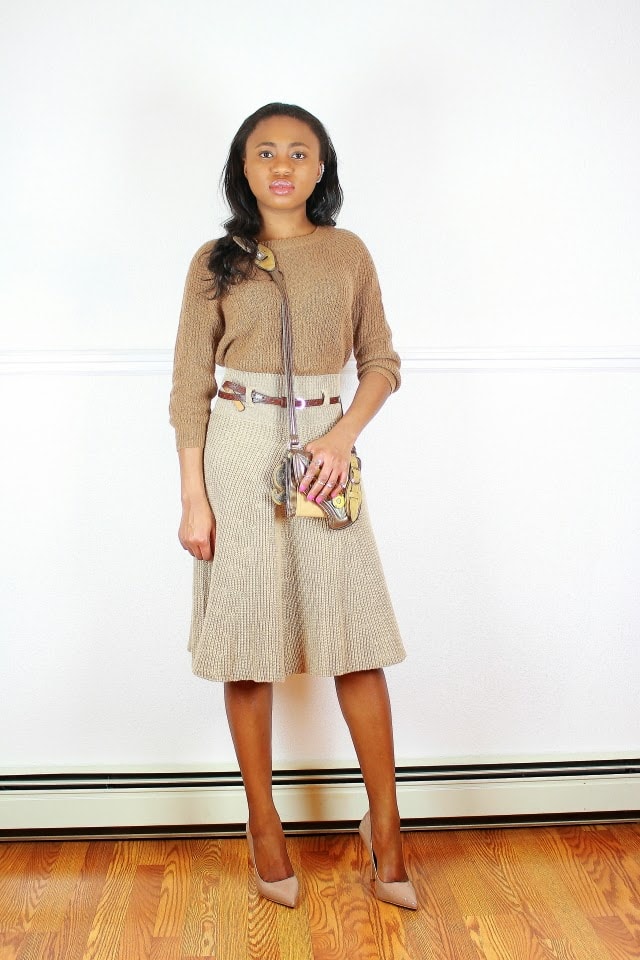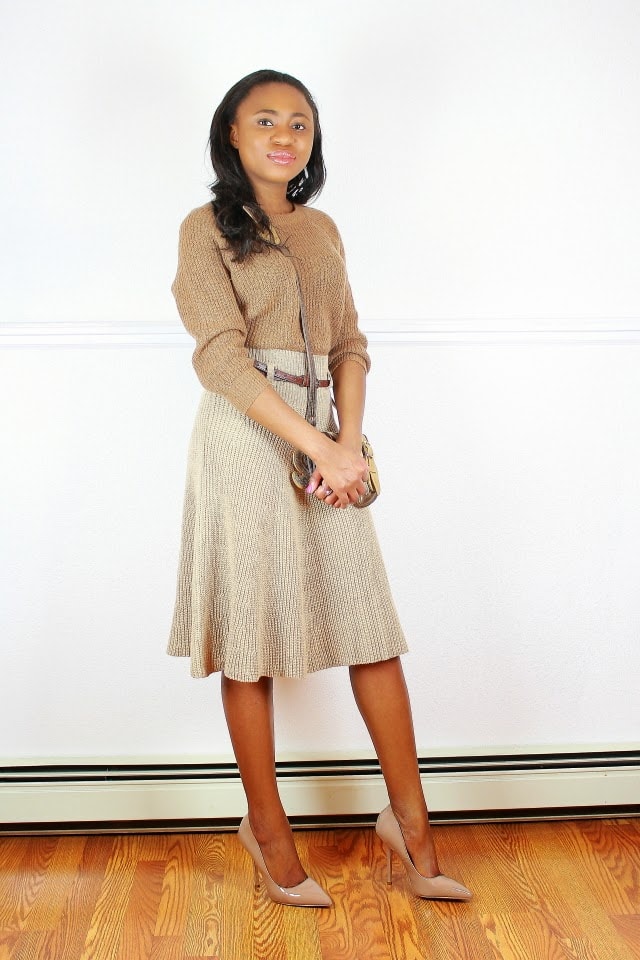 Since the start of this week, the temperatures have been in the negatives, I mean -28F to -44F. What the heck? I literally almost froze off my fingers fighting with the deadbolts to plug in my car. Good thing is, we are finally gaining more daylight 🙂
Neutrals may very well be the next best thing since sliced bread. I did a little prelude in my previous post but this time, I went all out with camel tones. I combined this $13 Old Navy sweater, $19 She Inside knit skirt, and a $59 Maiden Lane nude pumps (a great alternative more pricey red bottoms). Total cost? $93 (not including the purse). Want more? Check out my Lookbook fore previous outfit posts and don't forget to join me on Instagram, Facebook, YouTube and Twitter. As always, thank you so much for stopping by and I'll be in touch with you soon.
Top || Old Navy sweater $13, alternative $13 |
Purse || (old) alternative $40, alternative $40 |
Jewelry || ShoeDazzle ring set $13, alternative $6 |
Bottom || SheInside knit skirt $19, alternative $19 |
Shoes || Maiden Lane pumps $59, alternative $109 |
---