This post may contain affiliate links which means I will get a commission if you make a purchase at no additional cost to you. As an Amazon Associate I earn from qualifying purchases. Please read my disclosure for details.
Howdy!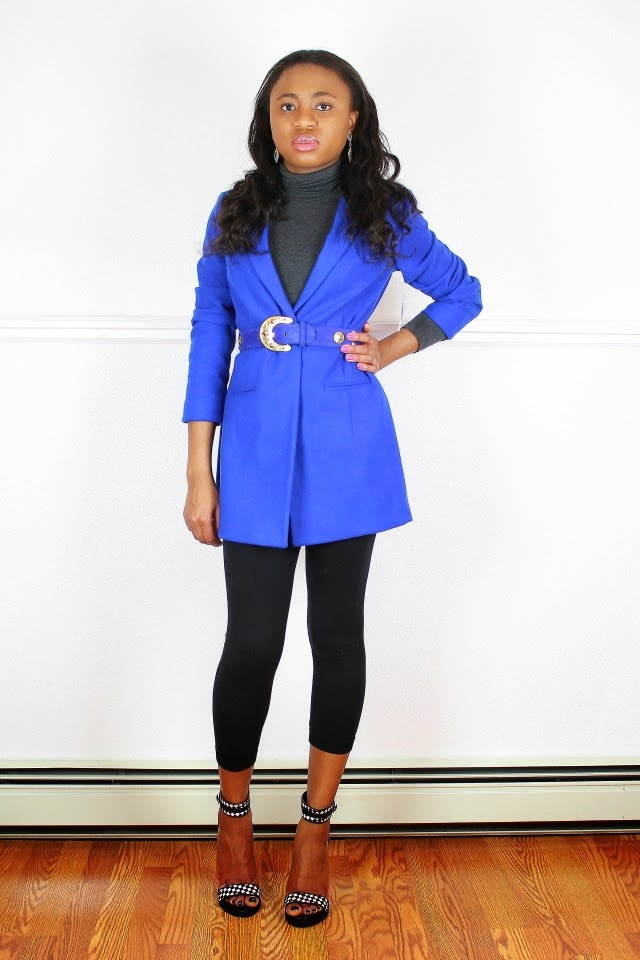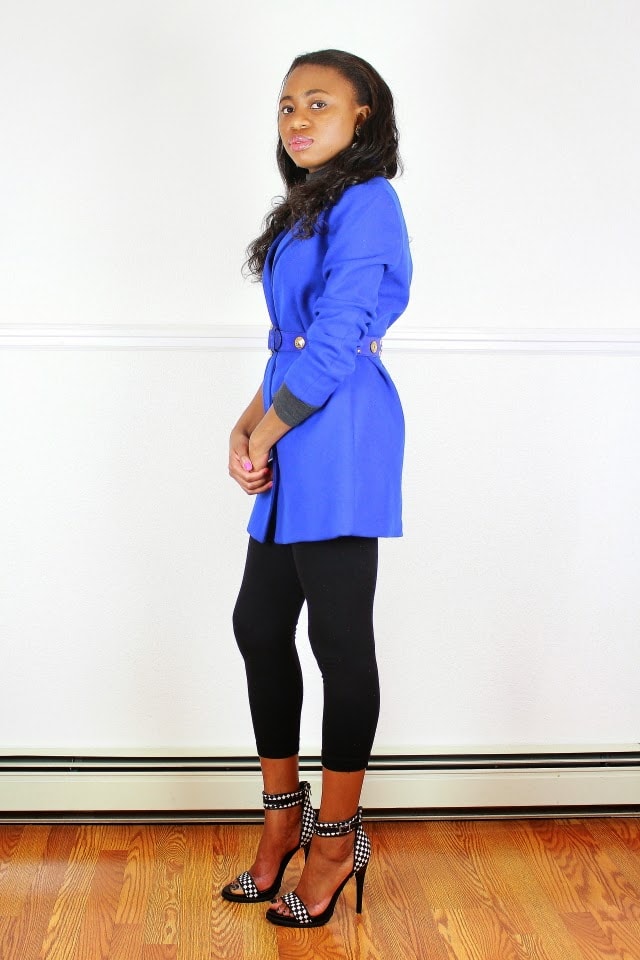 May I attribute my inexcusable one week absence to this unrelenting subzero temperature? 44F may sometimes feel a little chilly but try -44F. Wherever you may be, I'm sending you virtual hot coca or iced tea – you get to choose the most appropriate for your weather =)
Lately, I've been falling in love with nudes (as seen previously HERE and HERE) and now I'm shifting gears towards oversized blazers (similar $33). Don't you just love the blue color? I created a layered look with a funnel top ($8) and defined my waisted with a belt. I also opted for a cropped leggings ($13) to allow the complete details of this ShoeDazzle checked sandals ($40) show. The jagged soles of this sandals provides extra grip and stability making the shoes a breeze to walk in. ShoeDazzle and I go way back and you can even view my ShoeDazzle Collective Haul video on YouTube and don't forget to follow along. Guess what? With each friend you refer to ShoeDazzle, you get a $15 sign up bonus. Sign up HERE and get $15/referral. I will definitely be wearing this sandals in the near future when the weather warms up. Wishing you a blissful week! Want more? Check out my Lookbook and follow me on Instagram. As always, thank you so much for stopping by and I'll be in touch with you soon.
Top || Sold out, alternative $8, alternative $9 |
Shoes || ShoeDazzle sandals $40, alternative $45 |
Blazer || Old Navy oversized blazer $33, alternative $23 |
Bottom || Leggings (old), alternative $13, alternative $20 |
Outerwear || Old Navy oversized blazer $33, alternative $20 |
---