Spring Fever: Smile Fur Me
This post may contain affiliate links which means I will get a commission if you make a purchase at no additional cost to you. As an Amazon Associate I earn from qualifying purchases. Please read my disclosure for details.
Hello there!!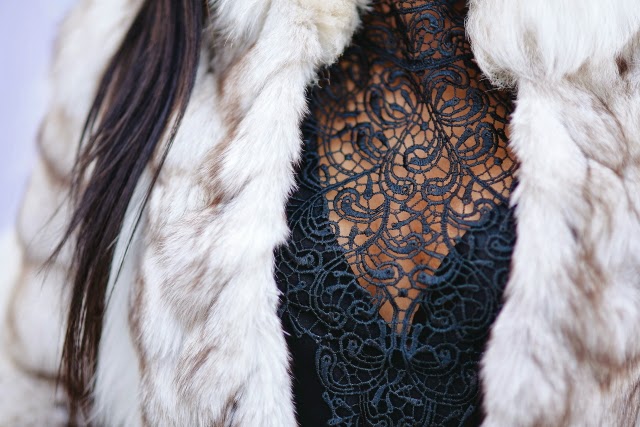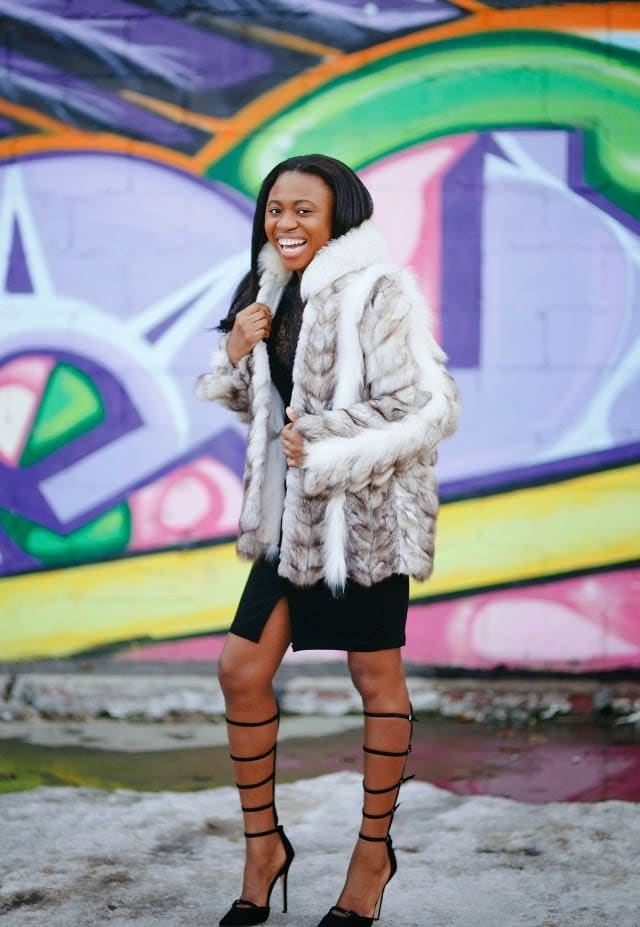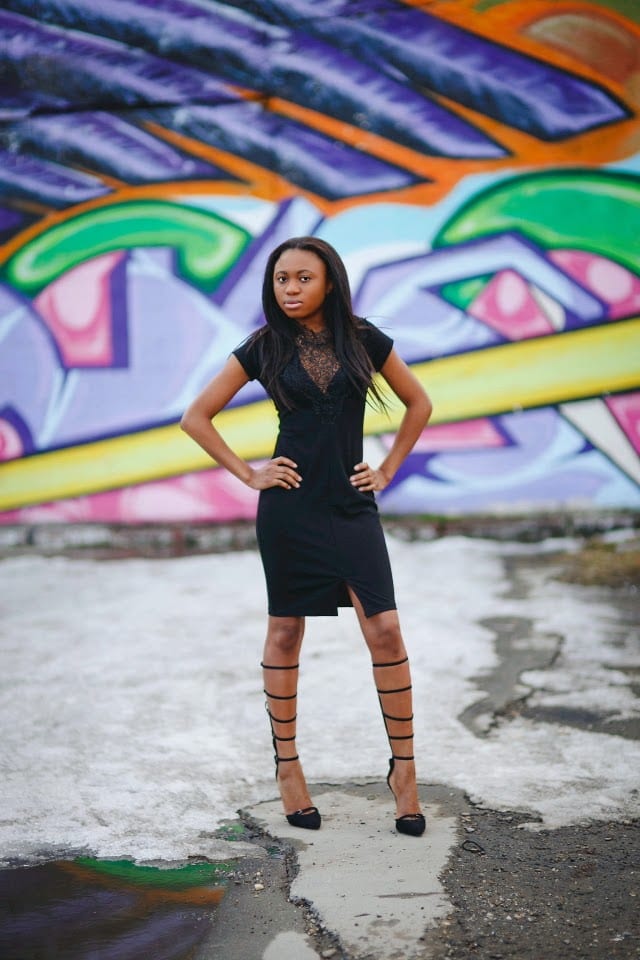 SMILE – it's easy to say/do but hard to fake. I was just so bubbly during this shoot that I had a really difficult time putting a game face on. Seriously, I don't know what it was but I must have been thinking happy thoughts. Happy thoughts keep me going [strong]. On those days when I would much rather sleep in than go to work, I think about all the good things that having a job affords me. On days like this when my legs and fingers get tingly from the bitter Alaska cold, I think about how I love taking pictures and sharing life in Alaska with you guys. Let your soul smile from deep within your heart and through your eyes so you spread hope and peace to the hearts of others.
This dress (similar) is probably my go-to LBD. So simple yet so chic with the lace details and ribbon at the back (see how I styled it last summer). For an added sex appeal, I chose to go with this multiple strap sandals (Well, I've been looking for a reason to wear it anyway!). The fur coat was of course a no-brainer: a necessity for the cold with a luxury touch (styled differently here). I hope this post brings a smile to your heart? If it did, leave a comment below and don't forget to spread the smile to others. Want more? Check out my lookbook for previous outfit posts and don't forget to join me on YouTube for weekly new videos. As always, thank you so much for stopping by and I'll be in touch with you soon.
Fur Coat || (gifted), alternatives |
Shoes || JustFab sandals $40, alternative $42 |
Dress || (old), alternative $28, alternative $14 |