27+ Stores Like Revolve That Will Have You Turning Heads
This post may contain affiliate links which means I will get a commission if you make a purchase at no additional cost to you. As an Amazon Associate I earn from qualifying purchases. Please read my disclosure for details.
Let's face it, we all want to look and feel our best. But sometimes, our go-to stores just aren't cutting it anymore.🤷🏾‍♀️
Keep reading if you want to switch things up and turn heads with your fashion choices. I've rounded up 27+ stores like Revolve that will take your wardrobe to the next level.
As a modern woman, staying on-trend can take a lot of effort since I also want high-quality clothing.
With today's fast-paced fashion trends, shopping at the Revolve online clothing store makes it easy to find the latest, hot wardrobe items.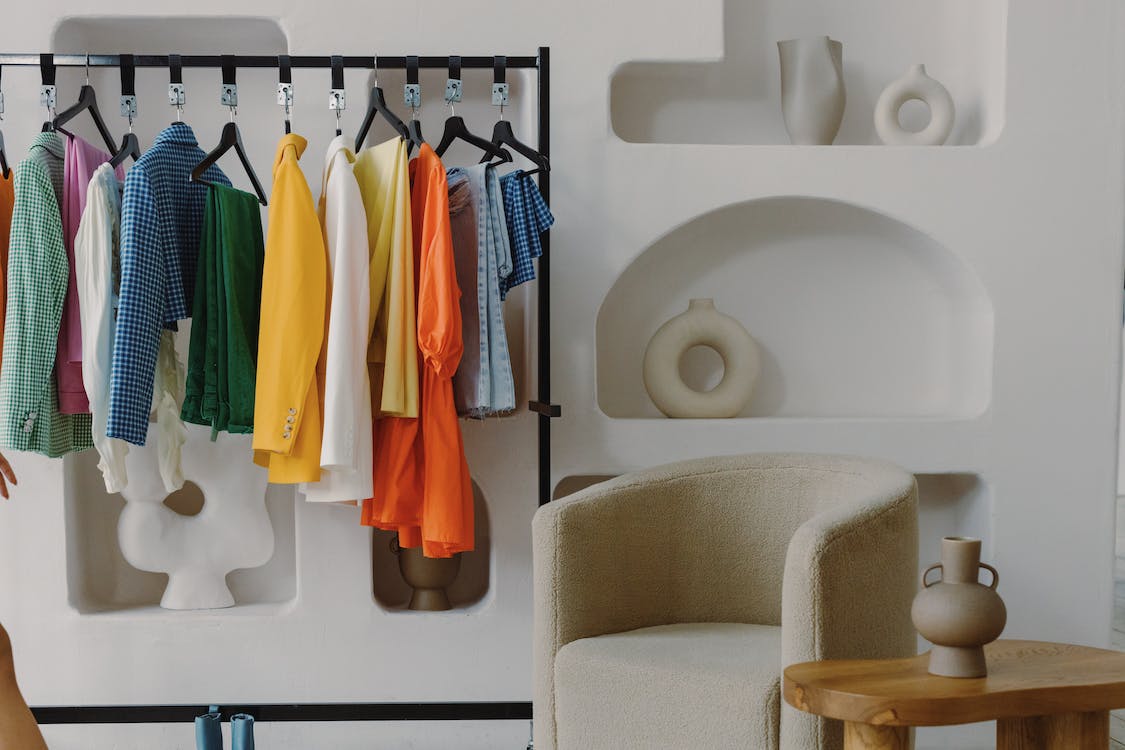 The millennial and Generation Z-targeted retailer hosts over 1,000 stylish brands for us fashion-forward ladies who want to get everything from one place.
Cop only the newest looks for your closet by investing in some stores like Revolve that will make every piece in your closet a fashion statement.
Stores Like Revolve to Bring Out Your Inner Style Rebel
If you're looking for even more variety than the one-stop clothing shop already gives you, here is a list of stores similar to Revolve:
Are you looking for Revolve's twin, that has just as much personality? Shopbop is the place you're looking for. It's been around for a long time (since 1999!); they know what they're doing.
I love browsing through Shopbop's curated pieces from more than a thousand emerging and prominent brands.
Not only that, the security and fast delivery of ordering with my Amazon Prime account make Shopbop a prime destination for me (no pun intended).
What's the difference between Revolve and Shopbop? While both Revolve and Shopbop offer a wide range of trendy and high-end fashion brands, they differ in the specific brands and styles they carry.
Revolve tends to go for upcoming designers with a specific niche, like the feminine traveler in Faithfull The Brand or bold-print like the Farai London collection.
This UK-based retailer has over 500 brands on their site, boasting global trendsetters like Pull & Bear, Never Fully Dressed, Collusion, and ASOS Design.
If you like the sound of these names, you'll enjoy saving on the shipping fee and getting all your eclectic clothes here.
The best part about ASOS? Although it's one of the stores like Revolve, it's on the cheaper side than the contemporary site.
ASOS has some unique options on the ASOS Reclaimed Vintage line which reclaims vintage wear to create updated, ethical fashion for women. The retailer also hosts options for curvy girls and plus-size ladies.
As I delved into the world of online fashion, my eyes landed on FWRD, and in an instant, I saw a reflection of Revolve – but with a touch of high-fashion elegance.
And let me tell you, my intuition was spot on because I soon discovered that FWRD is the sophisticated sister site of the trendy retailer, boasting a lineup of the hottest luxury designers such as Miu Miu and Jacquemus.
Who doesn't want to feel like a celebrity, right? And let me tell you, FWRD has got everything you need to hit the runway – or at least feel like you're walking on one.
With the likes of Bottega Veneta gracing their virtual shelves, FWRD is the ultimate destination for bold, unique, and eye-catching pieces that are sure to make heads turn.
If you're anything like me, staying on-trend is a must, but why stop there?
With Urban Outfitters, you can get your fashion fix, as well as browse their killer selection of furniture and beauty products. Talk about a one-stop shop!
Not to mention, their selection is on the edgier side, which is just what I need to spice up my wardrobe. From head-turning outfits to statement-making home decor and beauty essentials, Urban Outfitters has got it all – and I'm totally hooked.
If you're ready to up your fashion game but also want the option of affordable brands, Urban Outfitters has some perfect pieces for you.
From down under, Showpo doesn't have the same number of brands as many of the other online retailers on this list but it makes up for this with beloved labels like Calvin Klein, Wrangler, and Levis.
With designer items, and trendy pieces but also some cheap prices, Showpo has something for every modern woman.
It is my go-to for trendy street style but it must be much more attractive for students because they get a 10% discount when their order is above $100.
Reformation is proof that sustainable fashion can be stylish, as an ethical "cool girl" brand. While it might not hold clothes from several brands, it's definitely like Revolve in terms of fashion-forward options.
It's like Reformation has cracked the code to create clothes that are both fashionable and functional, and I'm here for it.
So if you're like me and want pieces that stand the test of time, look no further than Reformation.
If you're the type who goes for quality pieces in modern styles, Reformation shoppers can attest that this store is the one for you.
As one of the most prestigious department store chains in the United States, Saks is the go-to for luxury and designer products that exude sophistication and class.
From exquisite women's and men's fashion to stylish kidswear, and even home decor and beauty products, their site is a treasure trove of elegance and sophistication. Trust us, you won't be able to resist the allure of Saks Fifth Avenue.
With luxury brands like Balenciaga, Balmain, and Prada, Net-A-Porter is a multi-brand retailer with a wide selection of over 800 designer possibilities for your closet.
One of the most classic stores like revolve, it Net-A-Porter has numerous established designers to choose from.
Any lover of decedent styles will want to try this sophisticated site, especially for its incredible customer service.
Into the boho chic aesthetic? Free People is just as cottage-core-esque and laid back as its name sounds. For flowy dresses, loose tops, and all the casual denim you need.
Since I identify as a flower child, Free People is where I found some of my new favorite brands like Endless Summer and LoveShackFancy.
Much like other stores like Revolve, Nordstrom's online shop is a convenient way to shop for items from the popular department store.
It has similar prices to Revolve but most customers come back for the excellent customer service which is sometimes challenging with online stores.
I know I like online shopping where it's convenient to return clothes and lots of my friends rave about their comfort with ordering from Nordstrom.
Nordstrom is actually one of Louisa's favorite stores. You can find some of her Nordstrom outfits here.
Don't wanna break the bank? Lulu's has beautiful pieces for the stylish girl in you and most come at affordable prices.
You can find a wide selection of clothing with reviews to help you see what's in and what isn't.
It's worth knowing what other people think of an article of clothing before I buy it and I am religious about looking up reviews.
Let's explore the side of Revolve that focuses on emerging designers. Much like other stores like Revolve, W. Concept is a website that showcases upcoming names in the fashion industry.
I personally look to W. Concept for inspiration about the newest trends. And its K-beauty section is one of my favorite features here.
With a range that includes both high-end and affordable pieces, you will find something you love at this multi-brand retailer.
From the bohemian aesthetic to bold fashion, Nasty Gal has a similar aesthetic appeal to Revolve with its wide selection of styles. From flowy dresses to essentials, it's up-to-date on all the latest aesthetic outfits.
If you're a city girl who just wants a wide product range of everything cute and trendy, Nasty Gal is one of those stores like Revolve.
With high-end products not only in the fashion department but also in home décor and beauty categories, you'll want to try this upcoming store that is much like Revolve.
For a wide selection for both women and men that covers diverse styles and new designers, look no further than Verishop.
Another shop under the Revolve company is Superdown which shows off a cheaper price tag than both Revolve and FWRD.
My observations tell me the cute dresses, fashion-forward footwear, and other stylish pieces in this shop are just the right fit for any trendy woman's wardrobe.
With both essentials and trendy outfits, you'll want to try Superdown to save some cash while getting your feminine fix.
More Online Stores Like Revolve
Found this list helpful? You might want to try other stores like Revolve that are fashion-forward, chic, and have a wide selection. Check out these other sites:
FAQs About Stores Like Revolve
Scrolled to the end? These are the 27 stores like Revolve that will have you looking like a bomshell:
In Summary…
If Revolve is one of your go-to online shops, I hope this list has helped you diversify your shopping options.
There are loads of trendy looks on Revolve, but there are even more possibilities with more than 20 shops that are much like it. Look for the style, delivery options, and price range that suits your needs.