What to Wear to Disneyland: 12+ Outfit Ideas for Every Month!
This post may contain affiliate links which means I will get a commission if you make a purchase at no additional cost to you. As an Amazon Associate I earn from qualifying purchases. Please read my disclosure for details.
Embarking on a magical journey to the happiest place on Earth, but caught in the enchanting dilemma of what to wear to Disneyland? Fear not, for your fashion fairy godmother has arrived!
Disneyland is not just a theme park; it's a world of dreams, wonder, and whimsical style. But finding the perfect balance between adorable and functional outfits can indeed be a spellbinding challenge.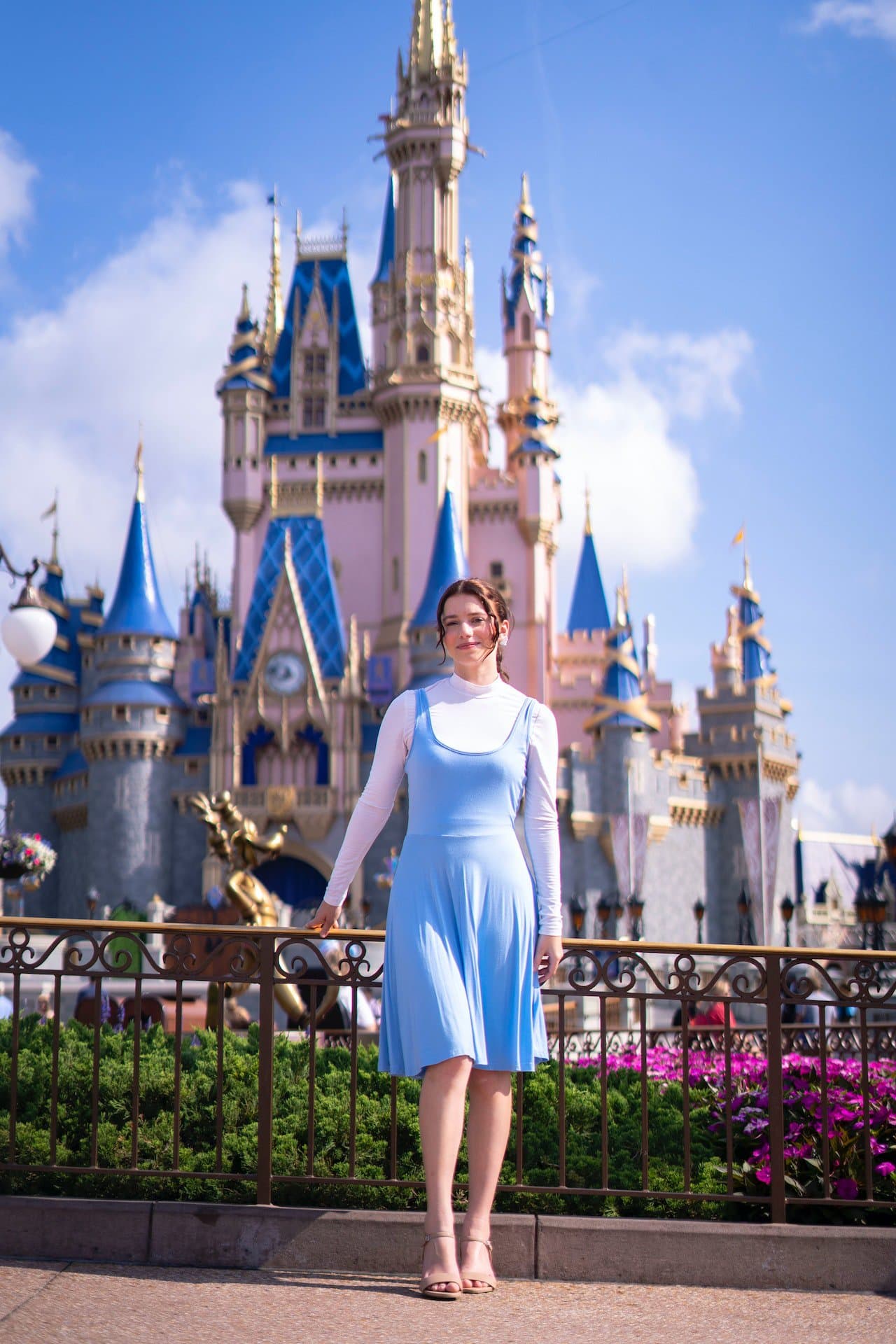 Lucky for you, you've stumbled upon this guide, where I'll be your personal stylist, walking you through everything you need to know about Walt Disney World outfits.
From the playful to the practical, I've got you covered with tips that will make your Disneyland experience as enchanting as the fairy tales themselves.
So grab your mouse ears and let's dive into a world of fashion that's as magical as the kingdom itself!
What to Wear to Disneyland in January
Disneylands can get chilly in January, especially in the evenings. Opt for layering to stay comfortable throughout the day.
I recommend going for this combo:
What to Wear to Disneyland in February
February can also be cool, so you should still wear extra layers. But hey, if you're good with the cold, you can always wear shorts if you want to.
But if you're sensitive to the cold, you can wear this ensemble instead:
Pack a poncho or rain jacket also, just in case it rains.
What to Wear to Disneyland in March
Spring is finally here! Unlike the previous months, the weather in March can get quite pleasant. You can now go for light layers.
Check out this outfit idea:
And that's it. Go ahead and stroll around the park all you like!
What to Wear to Disneyland in April
April is a great month to visit the theme park. The weather is mild, so you can wear light clothing to explore every nook and cranny of the place.
Check out these combos:
Remember to wear a jacket or cardigan if you are asked to cover more skin based on the park's guidelines. They always ensure a nice family environment, so you must respect that.
What to Wear to Disneyland in May
May is when it starts to warm up. During this month, go for light layers when going to Disneyland.
Try going for:
What to Wear to Disneyland in June
Summer is finally here, and the daytime temperatures will be no joke. Think twice before wearing stuffy and overly layered outfits, hun.
Dress in lightweight, breathable fabrics like linen and cotton in summer months. I recommend the following combo as your perfect outfit guide:
Don't forget your sunblock!
What to Wear to Disneyland in July
July is probably when the heat is at its peak in summer. This is also a great opportunity to visit the water parks in Walt Disney World.
To stay fresh during your Disney World adventure, choose lightweight and loose-fitting clothing:
Again, sunscreen is a must bestie! Protect yourself in the summer heat during your exploration and water rides in the amusement park.
What to Wear to Disneyland in August
The summer heat still continues in the month of August. Choose comfortable clothes for summer days like this in Disneyland Parks.
You can opt for these outfits:
Don't forget your cardigan or light jacket to cover up, just in case.
What to Wear to Disneyland in September
You know the cold season has arrived when you hear "ber" at the end of the month. If you plan to visit Disneyland Park in September, you can still wear light clothes since it may not be that chilly yet.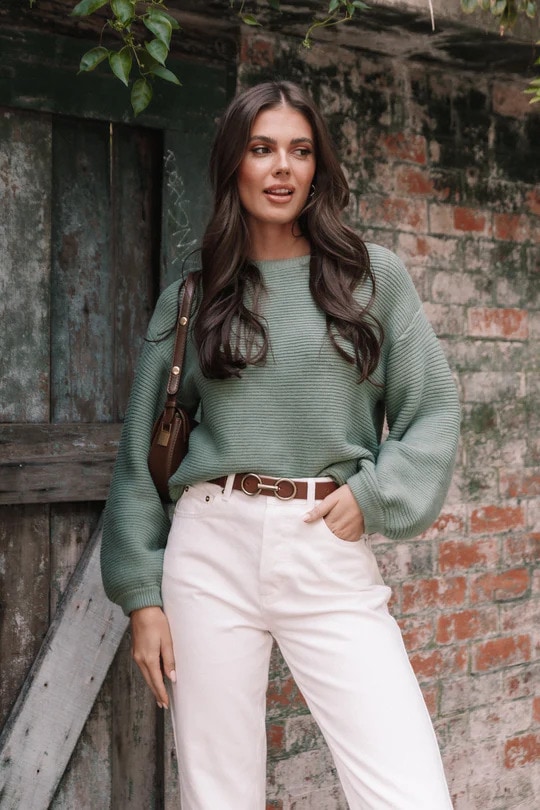 SHOP THE LOOK

But if you're sensitive to the cold weather, you can wear a cardigan or light jacket, especially in the evening.
Check these outfit ideas:
What to Wear to Disneyland in October
October can still be a variation of average temperatures. You can wear light clothes in the day, but dress in layers in the evening since it can be cooler at night.
Take a look at the outfits I've prepared for you:
What to Wear to Disneyland in November
Fall is in full swing in November. You have to go all out in wearing warmer clothing, hun.
You can go for this ensemble:
What to Wear to Disneyland in December
Winter's going to be at full blast right about mid-December. Avoid wearing light clothes in cool temperatures since you might get sick, and we can't have that, especially during holidays.
Bundle up in the winter months and add these elements I prepared for you:
Additional Disney Outfit Ideas
Check out more Disney outfit ideas that will really bring out the magic in you:

FAQ About What to Wear to Disneyland
What do most people wear to Disneyland?
The dress code in Disneyland typically circles around casual wear. Think comfortable clothes and shoes since you'll be exploring the park. But also remember the weather forecasts, so you'll dress appropriately for the day.
Is it a good idea to wear a dress to Disneyland?
Yes, certainly! Dresses are classic options when going to Disneyland, especially in warmer weather. Just ensure they are comfortable enough for the long walks and park rides.
Can I wear ripped jeans to Disneyland?
Yes, but remember that Disney parks typically won't allow clothes that excessively show skin. Just make sure to wear ripped jeans with minimal distressing to avoid violating park rules.
Can I bring a backpack to Disneyland?
Absolutely! Backpacks are definitely handy, especially when it comes to carrying essentials. However, it should not have heels and should not exceed the size of 24″ long x 15″ wide x 18″ high.
Can I bring snacks to Disneyland?
Yes, definitely. Disney parks allow bringing food and nonalcoholic beverages in the condition that it's not in a glass container. It does not need to be heated, reheated, or refrigerated. It must also not have pungent odors. A Security Cast Member must be informed of the food you'll be bringing.
Key Points About What to Wear to Disneyland
Getting dressed for your magical trip to Disneyland may be puzzling, but I hope this post has enlightened you.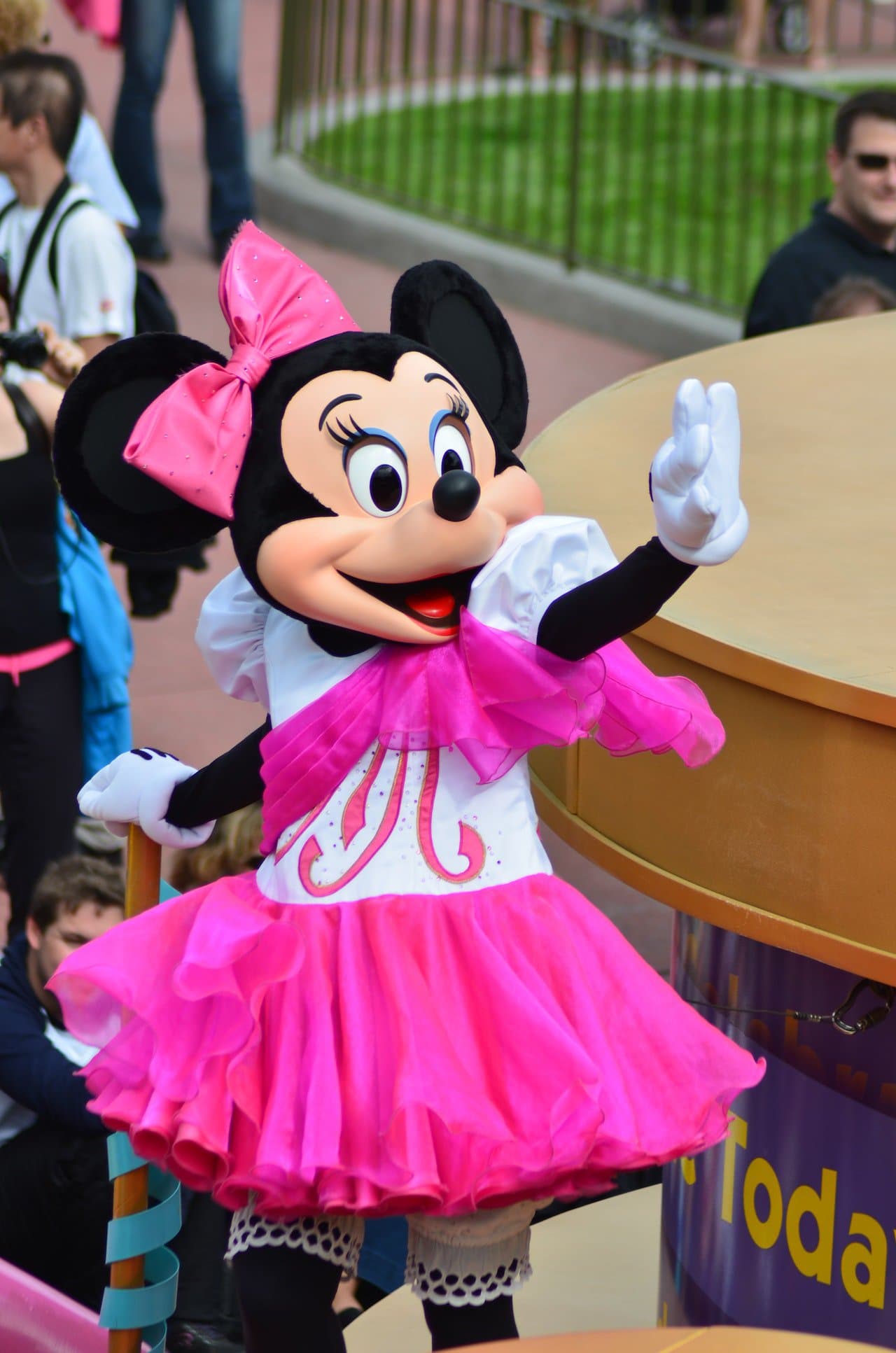 Quick emphasis on the key points of what to wear to Disneyland:
Never wear anything that is excessively showing skin since it is a family-friendly park. Always bring a jacket or cardigan with you.
While I know you want to look stylish for the pictures, always keep your comfort in mind. Wear comfortable shoes or shorts since you'll be going for long walks.
Always bring your sunscreen and water bottles with you, especially in warmer months, to keep you hydrated and protected from the sun.
Knowing you'll be seeing and meeting your favorite characters in Disney is certainly exciting. You can finally experience firsthand the Mickey Mouse or Minnie Mouse craze.
If you enjoyed this post about what to wear to Disneyland, you'd love these related blog posts: