Lululemon Align vs Wunder Under: What is the Difference & Which Should You Get?
This post may contain affiliate links which means I will get a commission if you make a purchase at no additional cost to you. As an Amazon Associate I earn from qualifying purchases. Please read my disclosure for details.
This Lululemon Align vs Wunder Under leggings post was not sponsored by Lululemon nor was I compensated for writing this article. All opinions expressed in this post are my own.
If you haven't heard of Lululemon, I'll fill you in! For nearly three decades, they've been one of the biggest and most beloved manufacturers of sportswear, particularly their designs that are perfect for yoga.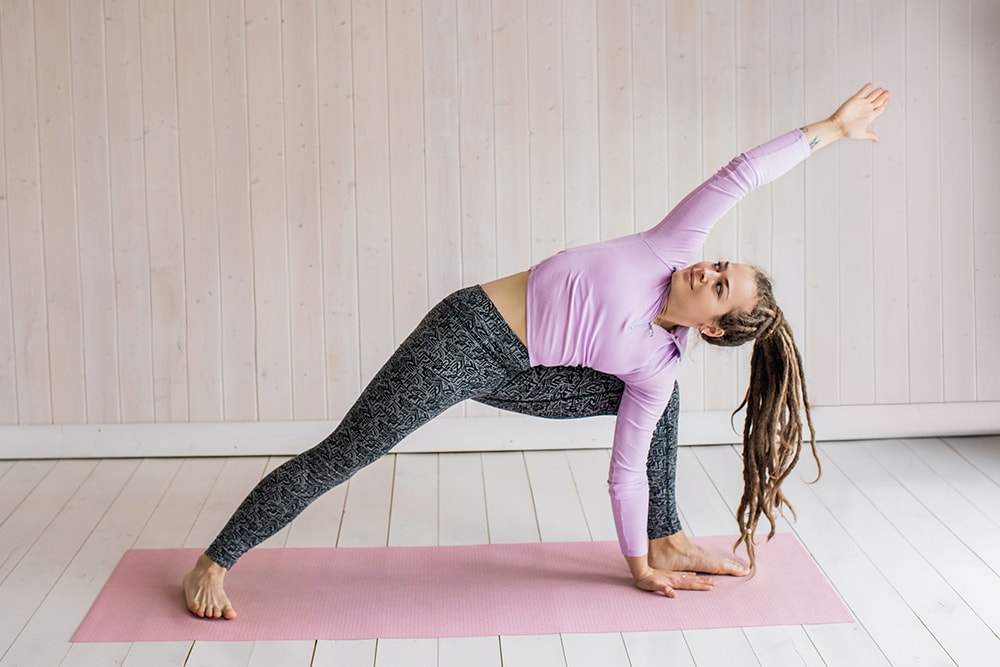 As two of Lulu's best-selling collections of all time, both the Align and Wunder Under ranges are iconic pieces of athleisure wear. It's no wonder they're so popular – though definitely pricier than your average outerwear.
Introduction
Looking to invest in a new pair (or perhaps a few pairs…) of Lulus, but not sure which ones to go for?
Maybe you're new to the lovely world of LL or perhaps looking to try something different – either way, I've got you covered.
Comparing every single detail of both lineups (as Align and Wunder encompass multiple leggings) and offering my own personal experiences with both. Hopefully, I can help you decide where to invest your hard-earned cash.
Let's not waste any time and get right into it!
Align vs Wunder Under – Quick Comparison Chart
| | Align | Wunder Under |
| --- | --- | --- |
| Material | Nulu | Lu-on, Luxtreme |
| Sizing | 0-20 | 0-20 |
| Compression level | Very light, if any | Light |
| Lengths (inches) | 25" / 28" / 31" | 23" / 25" / 28" |
| Colors/styles | Various | Various |
| Moisture-wicking? | Yes | Yes |
| Four-way stretch? | Yes | Yes (in Lu-on) |
| Available in high waist? | Yes | Yes |
| Pockets? | Yes – hidden in the waist | Yes – side |
| Recommended activities | Low-intensity workouts, yoga, pilates, everyday wear, ideal for maternity | Low and medium intensity activities – anything from walking to CrossFit! |
| Price (as of May 2022) | From $88 | From $58 |
DIFFERENCE BETWEEN LULULEMON WUNDER UNDER AND ALIGN?
Wunder Under Leggings – Detailed Look
Overview
According to the brand, the truly iconic Wunder Under leggings were created to give the world what they wanted in a yoga pant – "the feeling of strong all-over support to empower you in your flow."
Available in full length (28″), cropped (21″ or 23″), or 7/8 (25″) styles, you can choose the fit that feels right for you, whilst the wide yet snug waistband is intended to tuck in tight around your core without digging in. There's even a hidden stitched-in phone pocket!
Available in sizes 0-14, these are absolutely the pair that your average mom would have in her closet. As one of the earliest and most recognizable Lulu designs, it's no "wunder" they remain so popular today.
Fabric
These babies are available in two three Lulu's fabrics, the iconic Lu-on blend, the crazy-smooth Nulux fabric, and their more recent invention, Luxtreme. How do you know which is for you?
Well, Lu-on is their very first in-house fabric, a quintessential classic that you can find many of their leggings styles made in, the most popular of which being the Wunder Unders, of course.
As a beautiful blend of lycra and nylon, I think it feels most comparable to cotton; it offers support and a light to medium compression, with a four-way stretchiness that makes them perfect for bendy yoga superstars.
Luxtreme, on the other hand, has become a best-loved fabric amongst Lulu fans, retaining that iconic nylon/lycra combination but with a thicker, more durable texture that can cope with more high-octane fitness and activities.
Being a bit tougher than some of the other materials LL has patented, it is found in various fits and styles. Still, everyone's favorite appears to be the Wunders, even though there are so many different ones to try nowadays.
If you love the Lululemon Nulu fabric, you'd be obsessed with this next-to-naked feeling of the Nulux fabric. It brings the same lightweight texture of the Nulu fabric to your run or training with super fast dry time, sweat-wicking technology, and lightweight yet opaque coverage.
Fit
First things first, you're going to want to consult the official sizing guide that Lululemon provides – by taking your measurements and following these suggestions, you're much more likely to end up feeling comfortable and looking good!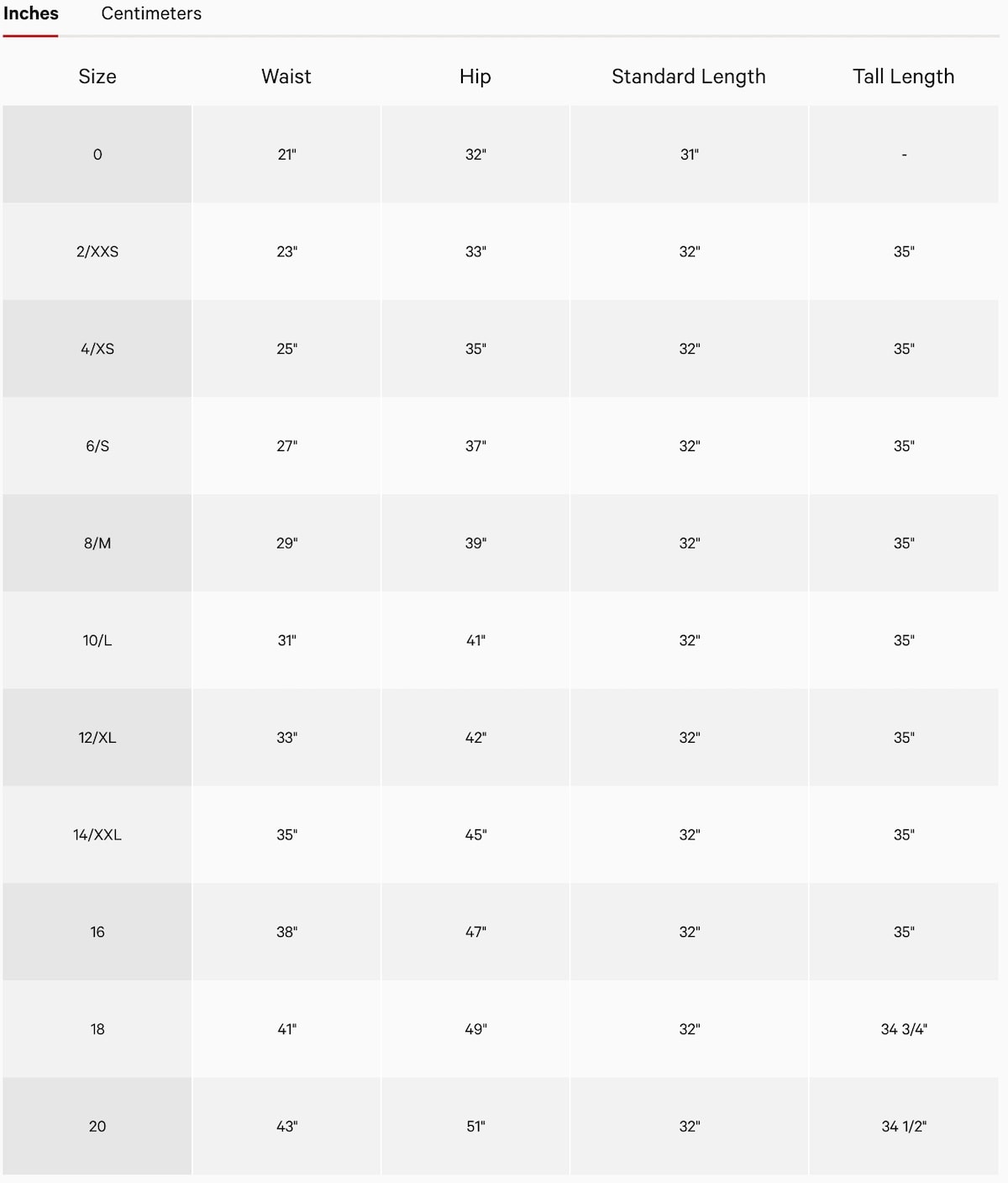 Most Lulu lovers would agree that Wunder Unders fit true to size. Although they don't offer any compression this way, it makes them ultra-comfortable, and if you would like a little sculpting, you could always go down a size!
Likewise, if you opt for the Luon fabric, a quick test to see if you've found the right fit is to check for a sheen in the material when you wear them. Too small, and they'll overstretch, which leads to a shiny kind of reflection and tells you to go up a size!
Who Should Wear Lululemon Wunder Under Leggings?
According to the experts over at Lulu, the Wunder Unders are perfect for low-impact exercising, especially great for yoginis or weight lifters.
Proven to be squat proof, you'll have no trouble performing and flexing in these stretchy saviors.
Those looking to take on hardcore runs and intense spin classes might be better with a more durable legging that can take the strain and stress of more energetic, cardio-based activities. Everyone's experiences are different, though!
Pros:
Available in multiple lengths and fabrics to suit you
Side pocket for your phone/cards/keys
Gentle compression for that all-important sculpted butt
For exercise and everyday wear
Potential Downsides:
Can be worn for more aggressive activities than the Aligns
Wunder Under Bestsellers

---
Align Leggings – Let's Dive Deeper
Overview
Straight from the source, the Align is designed to "help align you with your thoughts and movements," inventing their Nulu fabric specifically for these leggings, then coming up with a minimal design to match. They are the daily pants you'll reach for.
Not only can you get the classic leggings in this beautiful format, but they also offer joggers, 6" shorts, Super High Rise, cropped, ⅞ and full-length equivalents, so whatever your legs desire, Lulu can provide.
Again, available in sizes 0 through 14, they cater to various body shapes and figures, allowing everybody the opportunity for a fashionable fit that clings to their curvaceousness and flatters those parts we might not want others to see.
Fabric
Now, Aligns are made using Nulu, a newer Lulu material (don't you just love that rhyme?) described as being buttery soft, and boy, are they ever. Running your fingers along your legs might just become your new favorite habit.

I can assure you these babies feel like you're wearing nothing at all! Delivering that innovative Naked Sensation they've developed, this material is both sweat-wicking and offers four-way stretch, as well as being lightweight and not at all restrictive.
There's a reason that pregnant Lulu fans prefer the Aligns: it's the Nulu fabric.
Crazy comfortable, full coverage, and completely flattering, no matter what stage of pregnancy you're at, you'll look and feel fantastic… in a pair of leggings!
Fit – What Size Should I Get in Lululemon Align Leggings?
As already established, your first port of call here is the Lulu size guide, where you can estimate which size you'll have the best luck with based on measurements. Other than that, there are a couple of things to bear in mind with the Aligns.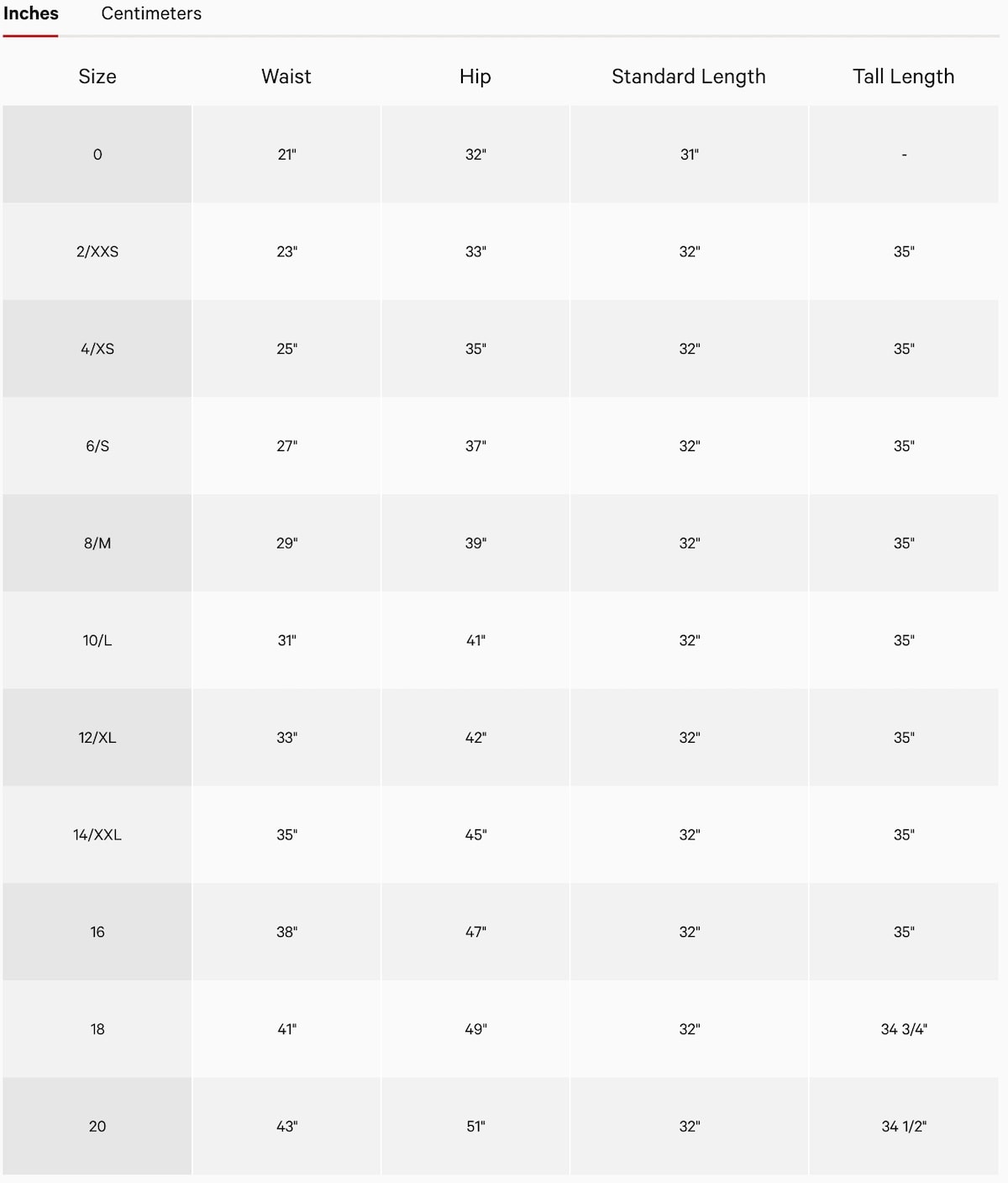 As they're intended to feel "barely there," they should cling to your every curve and swerve, forming a beautiful second skin. You should not see any bunching at the waist or around your crotch, nor any sagginess. Tight and taut only!
Some wearers have found that the waistband can need adjusting in the middle of an intense workout – by sizing down, you might get a more secure fit. Be aware that the Aligns, in particular, can be susceptible to pilling, in particular between your thighs!
Who Should Wear Lululemon Align Leggings?
This is one of the only downfalls of the Align range. Though silky-soft and incredibly comfortable to wear, they're only designed for everyday activities and very low-impact workouts like yoga and pilates.
Attempting to use them for more high-octane activities is a one-way ticket to pilling, as well as opening up the potential for rips and tears.
That being said, as we've pointed out, pregnant Lulu fans swear by the comfort factors of these babies.
Pros:
Beautifully, buttery soft
Built-in phone/credit card pocket
Perfect for yoga and everyday wear
Available in several lengths and tons of colors/patterns
Potential Downsides:
Requires more care and attention, being a more delicate design
No compression
More susceptible to pilling – this is not covered by Lulu's quality promise for replacement, so watch out!
Align Leggings Bestsellers

---
Interested in more comparison posts like this Lululemon Align vs Wunder Under? You'll love these related posts:
---
Differences Between Align And Align 2.0
Those familiar with Lulu might already know, but just to bring you up to speed – there is, in fact, a whole new range of Align II leggings, offering improvements to the original at a slightly higher price.
But what exactly are these improvements, I hear you cry?
Visually, you'll notice that the new and better Aligns have two visible seams on the back of the leg, which fuse into one against your calf; this works to hold the leggings closer and tighter (without being uncomfortable) to your body for a better fit.
There used to be a second hem on the first design, and the hem sweep has been taken in to minimize the opportunities for bunching and sliding down.
Yes, these are tiny changes, but they make a huge difference in the overall look and quality.
Similarly, the fabric insert found in the original Aligns is nowhere to be seen on the update, and there's something a little different about the way the gusset is made. However, that classic, comfortable fit is still very much present.
Other than those minor cosmetic changes, there isn't really anything else to report. Fans of the old-style – don't fret!
They still fit and feel just as good as they used to but will contour to the curves of your body better.
Frequently Asked Questions About Lululemon
Do Lululemon Align leggings stretch out?
The Lululemon Align leggings have a built-in four-way stretch structure that molds to your body. They do not stretch out like other fabrics after repeated use. If you're unsure, get your usual size. The fit should remain the same after each use.
Are Lululemon Align leggings worth it?
Yes, the Lululemon Align leggings are worth it. If you need a pair of everyday yoga leggings you can wear day in and day out, to lounge, or for low-intensity exercise, you can't go wrong with these fan-favorite leggings.
Should you size down in Lululemon Align?
No, you do not need to size down in the Lululemon Align range of leggings. Stick to your usual size as the fabric will contour to your figure. If you're in between sizes, feel free to size down or order two different sizes to see which fits better.
Are Lululemon Align leggings see-through?
Nope! The Lululemon Align leggings are not see-through! It actually happens to be my personal favorite out of all the many popular leggings I've tried. Among the legging styles, the Align and Wunder Under are two crowd favorites.
Are Lululemon Align leggings true to size?
If you're looking for the perfect pair of high-rise leggings, the Align is what you need. They run true to size and don't give you those unsightly muffin top that happens with many other leggings brands.
In Summary – Align vs Wunder Under Leggings?
This is a truly tough competition because I love both of these styles.
What can I say? Lulu knows leggings! That being said, it probably is a matter of personal preference here… mostly because picking a winner is just so difficult! They both have pros and cons.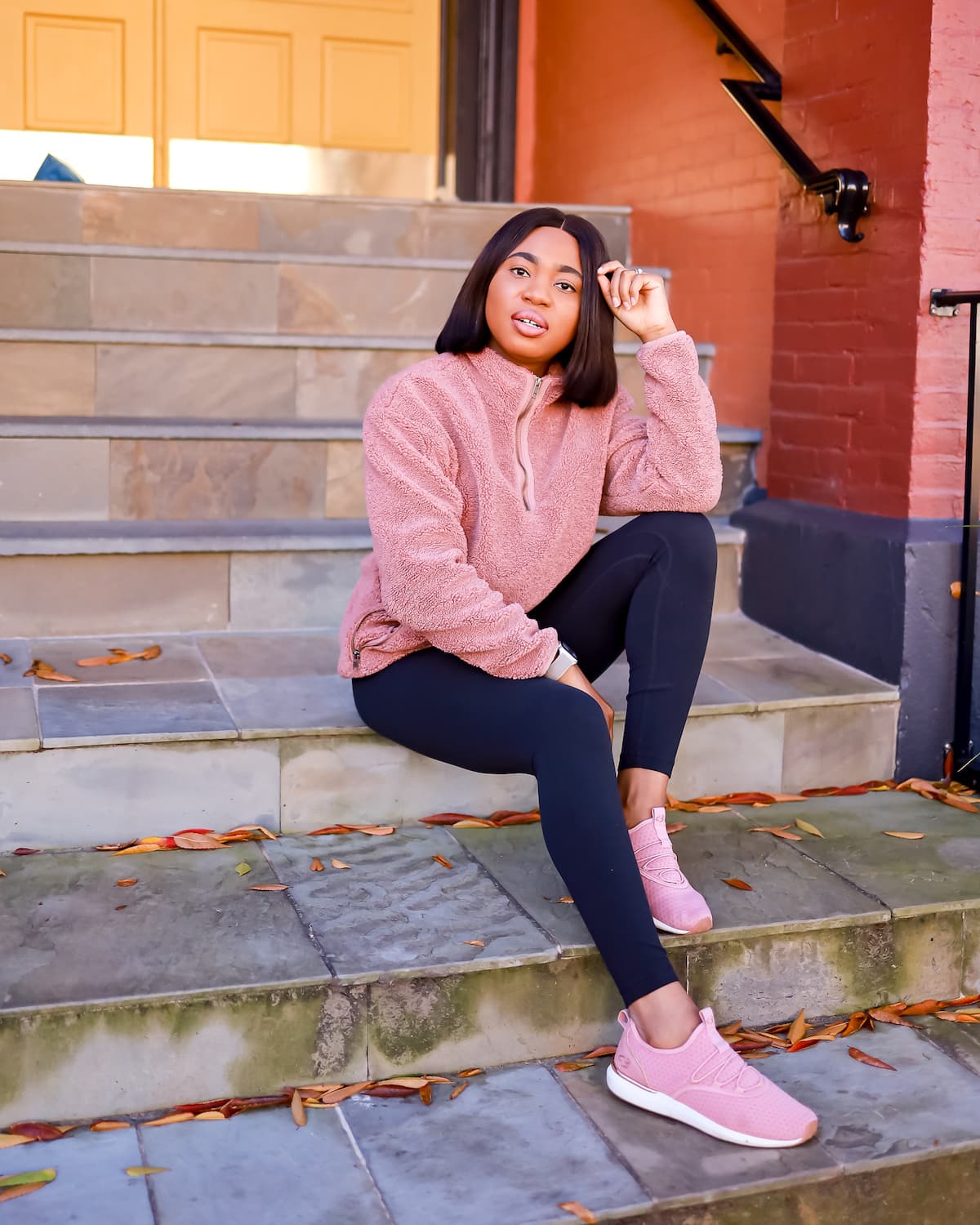 For those who want leggings for serious cardio, I'd highly recommend getting some Wunder Unders in the Luxtreme fabric, as these will be the more durable option and likely to last you longest.
Runners should check out the Fast and Free-range, as they have been made especially for the higher-energy activities with a wider range of motion – they also have more pockets and more of a weightless feel.
When it comes to cost, you'll notice there's a bit of a price difference – Aligns might appear to be much more affordable on the surface. Still, they're also some seriously expensive options in that buttery soft Nulu fabric too, so don't be fooled.
Although the Wunders start more expensively, they have been proven to last for years and years, so if you're going to invest in a single pair, those would, in my opinion, serve you best.
Our ladies on the larger side or the pregnant fashionistas amongst us would absolutely prefer the Aligns, I think, as they tend to run a little larger despite being clingy, and there is absolutely zero compression.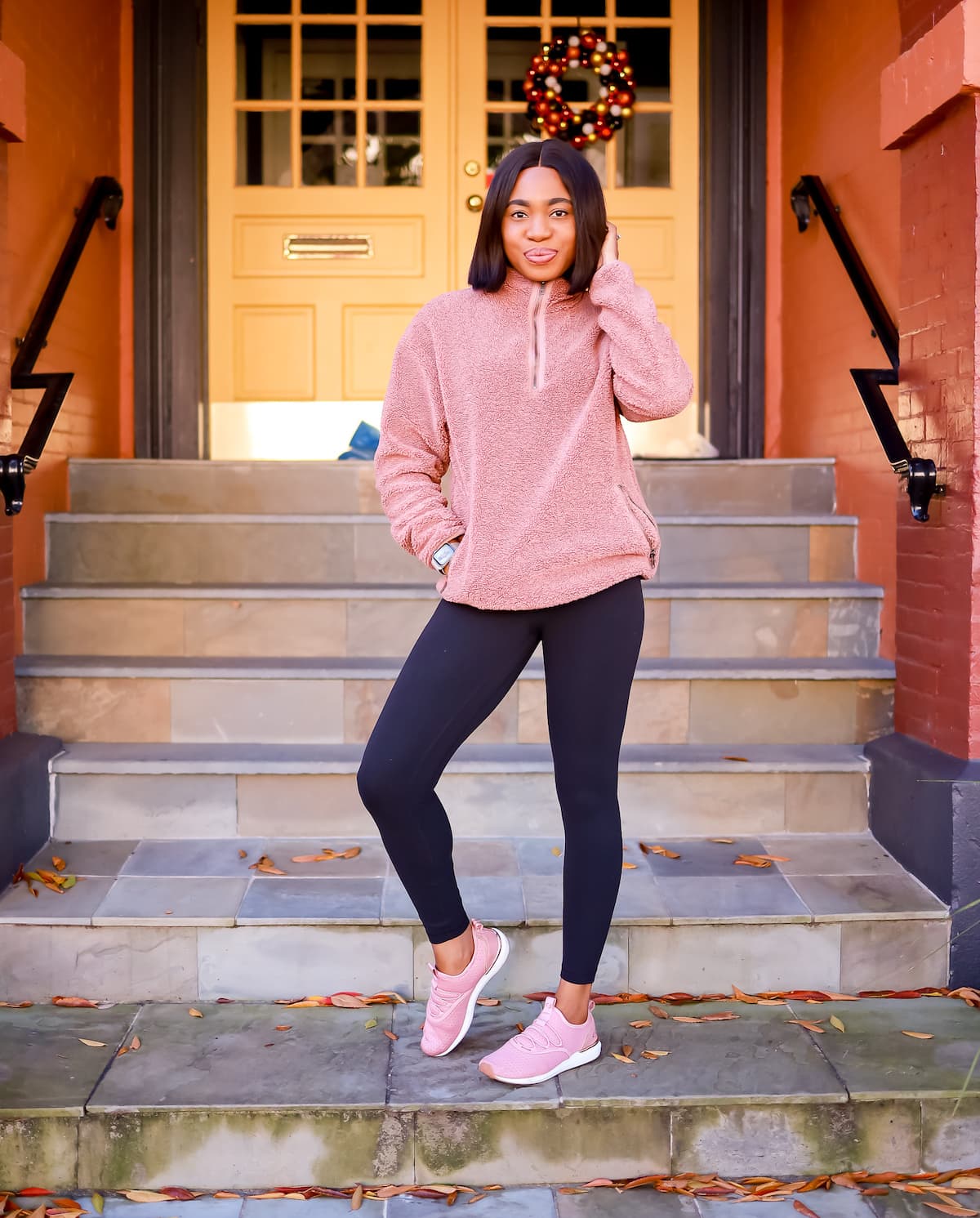 When it comes to athleisure, compression factor is key for some of you, so it's worth pointing out again: neither the Align nor Wunder Under ranges offer much by way of compression – they aren't made for that! Who wants to feel squeezed doing yoga?
Longer-legged leggings lovers should note that the Aligns are available in an exclusive 31-inch length, which could be the difference between skimming the ankle and perfectly fitting for some readers!
If you're after an everyday wear kind of thing, you'll want a pair of Aligns; those looking to get a bit sporty whilst they're looking sexy will get on better with the Wunder Under.
If you liked this post about the Lululemon Align vs Wunder Under leggings, you'll love these related posts: